4 Ways Diesel Is Going To Be Tech-First In 2022

5

min read
Reading Time:
4
minutes
The cult status of Diesel as the alternative denim brand globally cemented their massive presence in retail early on. But what values have they established in the past few decades to really evolve into a legendary brand today?
For one, Diesel is always challenging the status quo. Be it their tech-first approach or continuous innovation in product, innovation is clearly rooted in the brand's DNA.
Renzo Rosso, the founder of Diesel, made his first pair of jeans on his mother's sewing machine when he was 15-years-old, and never looked back. Rosso was once called the 'Jeans Genius' by legendary fashion journalist Suzy Menkes. His bold, forward thinking designs made denim go from utility workwear to wardrobe staples. The brand is now a celebrity favourite — Bradley Cooper, Justin Bieber, and Zac Efron are ardent fans of Diesel's tongue-in-cheek aesthetic.
Best known for its 'fun and young' take on apparel, Diesel has become all the more relevant to younger shoppers. With their futuristic fabrics, unconventional campaigns and the use of novel technologies, we'd say they're in a league of their own! It's pretty evident to us that the brand uses ingenious tech to constantly refine design, and create shopper experiences that are worth remembering.
Here are 4 ways Diesel will be tech-first in 2021:
1. Launched MOON, Diesel's omni-channel model for elevated experiences
To amp up their digital presence and push the boundaries of traditional eCommerce, Diesel launched MOON. MOON is proprietary omni-channel operating model that connects every aspect of their business. With MOON, shoppers can experience a completely frictionless, all-in-one shopping experience.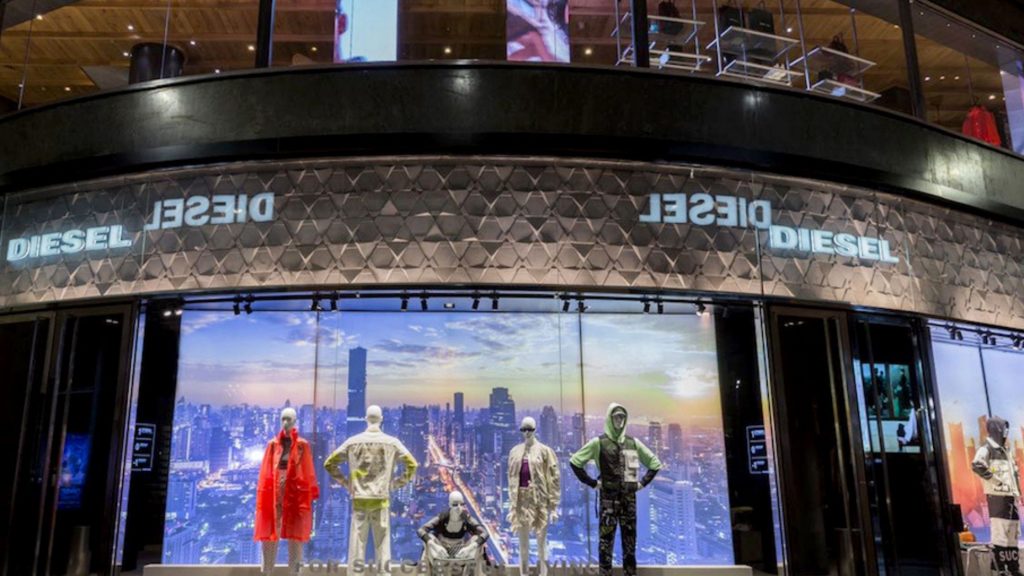 Customers now have a preview of the brand's global inventory. They can access convenient in-store returns, same-day delivery services, pre-ordering and disruptive payment methods. Through this platform, the brand aims to curate elevated user-specific experiences that are as individualistic as their shoppers.
2. Introducing an authenticity scanner that allows shoppers to recognize fakes
Diesel generates a heat printed QR Code Label on the waistband of it's denim jeans with the words 'Scan for Authenticity'. This feature allows shoppers to scan the code using a QR scanner on their smartphone or enter the code online to verify if their favourite pair of jeans is authentic or not.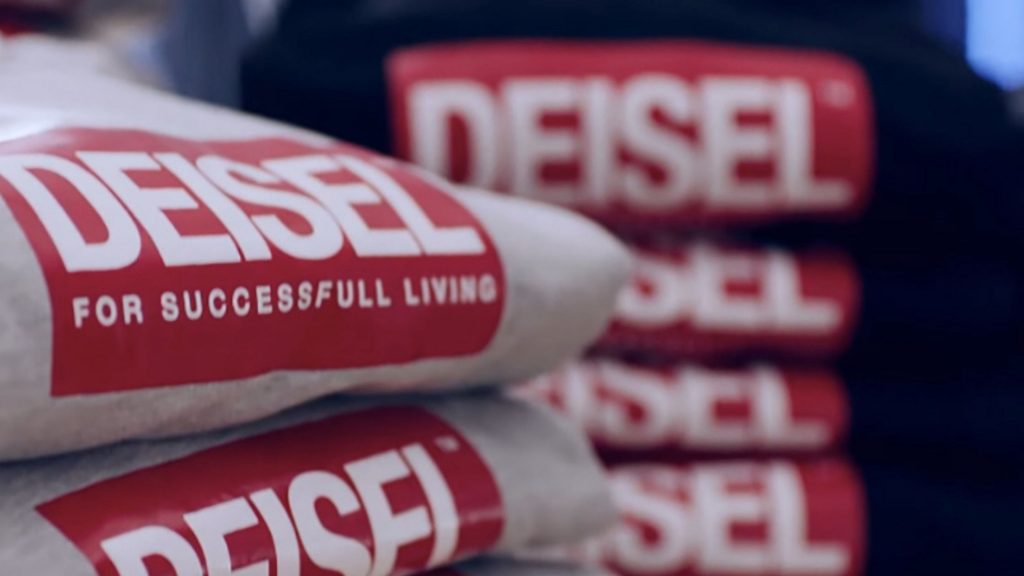 FUN FACT: During the NYFW-2018, Diesel constructed a pop up store on Canal Street to sell brand knock offs. Convincingly counterfeit merchandise were branded with misspelt DEISEL logos and haphazardly wrapped in plastic bags. The store itself embodied the knock-off vibe with large signs written in neon markers. Store assistants disguised themselves as peddlers and hawked the brand's products. What a way to attack the counterfeits. If you can't beat them, join them!
3. Launched HYPEROOM, the ultimate 'virtual buying' experience
Dubbed as the 'ultimate virtual buying' experience, Diesel's HYPEROOM is a 360-degree virtual selling platform and exhibition space. The platform is designed to create emotional engagements with buyers and vendors via digital experiences, fully emulating the physical buying experience while reducing the number of samples the brand creates.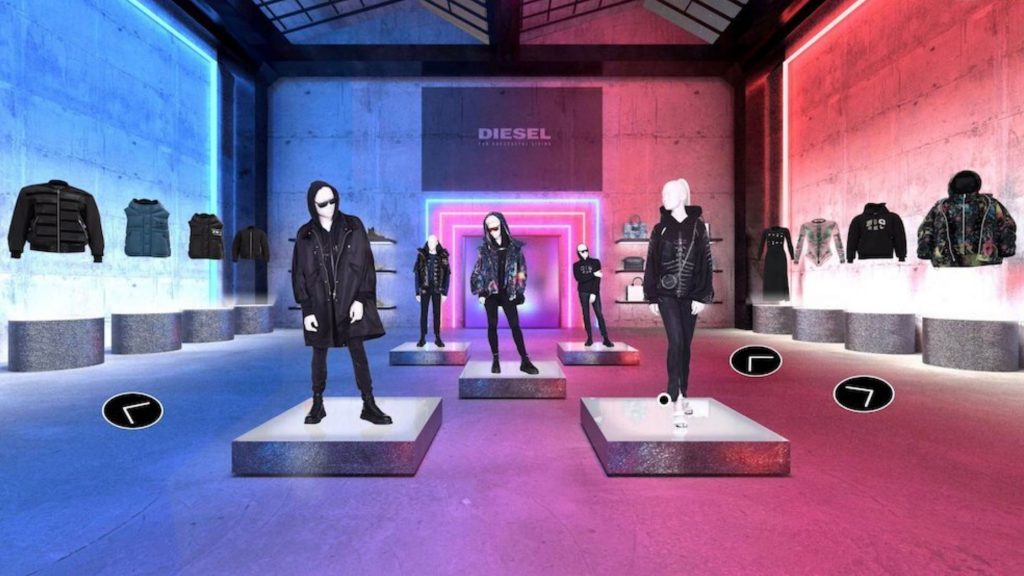 This immersive journey begins with a digital window that gives shoppers a peek at the most iconic pieces. From here, shoppers can explore key looks and drops of the Spring and Summer 2021 collection. Hallmark merchandise are placed in 3D displays with a detailed information window. Diesel vendors are available throughout to assist shoppers in their journey. What's interesting is that products can be examined up-close through video-led fittings to get the "touch and feel" experience of in-store shopping.
4. Dedicating spaces for "a cauldron of innovation" or the Diesel Design Lab
The brand has a dedicated space to drive innovation in denim. Stationed at the company's Brazilian headquarters, The Design Lab serves as an incubator for capsule collections and limited-edition lines. Here, the team tests out innovative technologies and methods for designing denim. From experimenting with laser cutting and niche dying techniques to mixing lamé and leather into denim fibers, only the sky's the limit. In 2017, the brand teamed up with the award winning designer Faustine Steinmetz. The collection featured fabric so thin – it was almost clear, creating a ragged effect.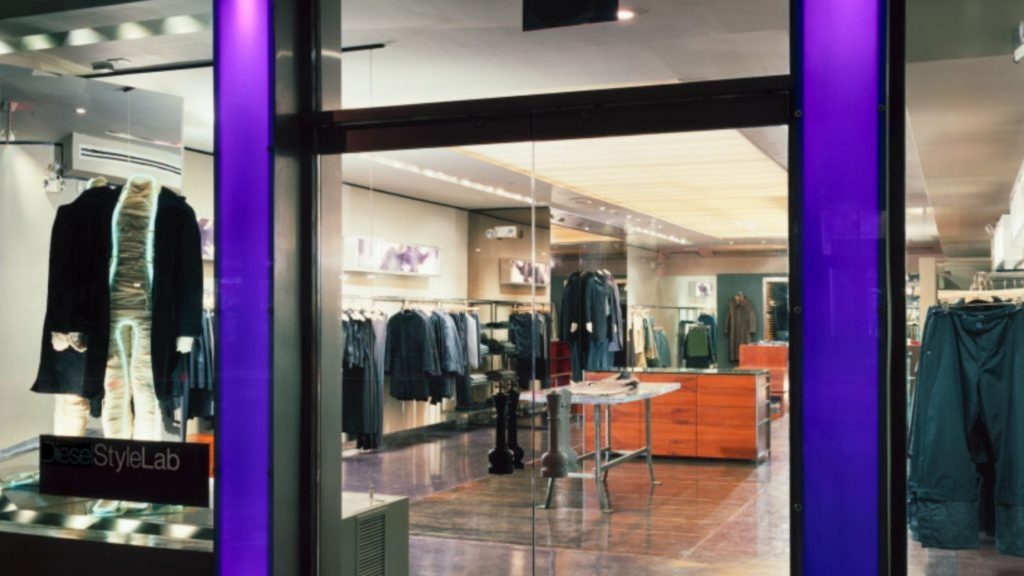 Different layers of tech-integrations at various levels of a business. From R&D, authentication, product merchandising to powering an omni-channel routine provides an all-encompassing experience to any shopper. It also means that shoppers can trust the brand at every step of the way. Trust is an indicator that shoppers are going to keep coming back for more. It's what makes shoppers want to immerse themselves in an experience that's worth all their time.
At Vue.ai, we're always looking at ways to make experiences more meaningful and exciting. As we look at the brand's evolution over the years, we're thrilled to see more of what Diesel brings to the table with their tech-first goals.
---
Read related articles:
Read more about Virtual dressing room