Here's Why We Love Shopping From The Kendra Scott Website

4

min read
Reading Time:
3
minutes
It's been a long year. But good things are coming – like the holiday season! The pandemic has been hard on us and it's safe to say that we're in dire need of a little pick me up. So whether it's a silk scarf, a luxurious spa experience or nice piece of jewelry, it's time to treat yourself.
And a treat always implies something super decadent, right? If you're the kind of person whose eyes light up at a neck piece in pave diamonds and rose gold, you're not alone! According to Forbes, direct-to-consumer jewelry brands are thriving at the moment. WWD attributes this to consumers connecting to the sentimental, emotional nature of jewelry. We've talked about this before when we covered 5 cool Gen-Z brands that are redefining jewelry. If there's one brand that echoes this sentiment, it's Kendra Scott.
Known for their contemporary offerings that range from jewelry pieces to lifestyle categories, Kendra Scott is a kaleidoscope of all things personalised. Their stores are designed to establish meaningful connections at every point of the shopper's journey. They host everything from the perfect ambience and accessibly placed merchandise to personalization bars that leave you wanting more.
The brand has built much of it's cult following through it's in-store interactions. They have also scaled their digital operations in a short span of time.
Let us take you through the brand's digital innovations and how they're connecting with the new generation of shoppers:
Stop #1: The Virtual Shopping Session
A friendly store assistant is one of the most underrated frontiers that remains unfulfilled in today's e-commerce landscape. For intimate purchases like jewelry, shoppers are constantly looking for some expertise to guide their intentions and explore their preferences. Whether it's a first-time shopper or one that's more seasoned, personalized assistance goes a long way.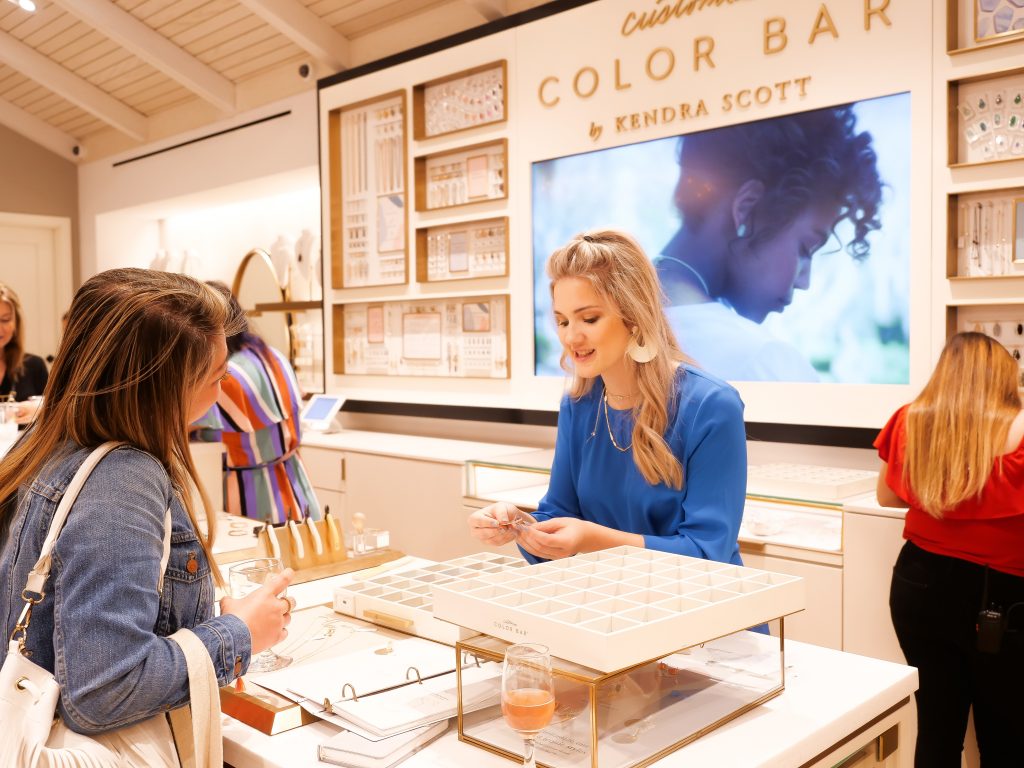 Kendra Scott does not underestimate the importance of establishing a personal connection with every one of its customers. Shoppers can connect with a virtual stylist over a 20-minute call, from the convenience of their own homes and schedules. You can expect everything from tips on layering and stacking jewelry to gifting recommendations, custom engraving and much more.
---
Stop #2: AR Previews
Customers want to be able to experience the touch and feel element of a product before they commit to a purchase. Even more so with jewelry, because they're likely to spend more. They want to be able to visualize how a product will look when it's worn, across different lighting and the overall aesthetic. 87% of consumers begin their shopping journey in a digital landscape and two-dimensional product listings just don't cut it anymore. Brands need to find innovative ways to recreate in-store experiences, online.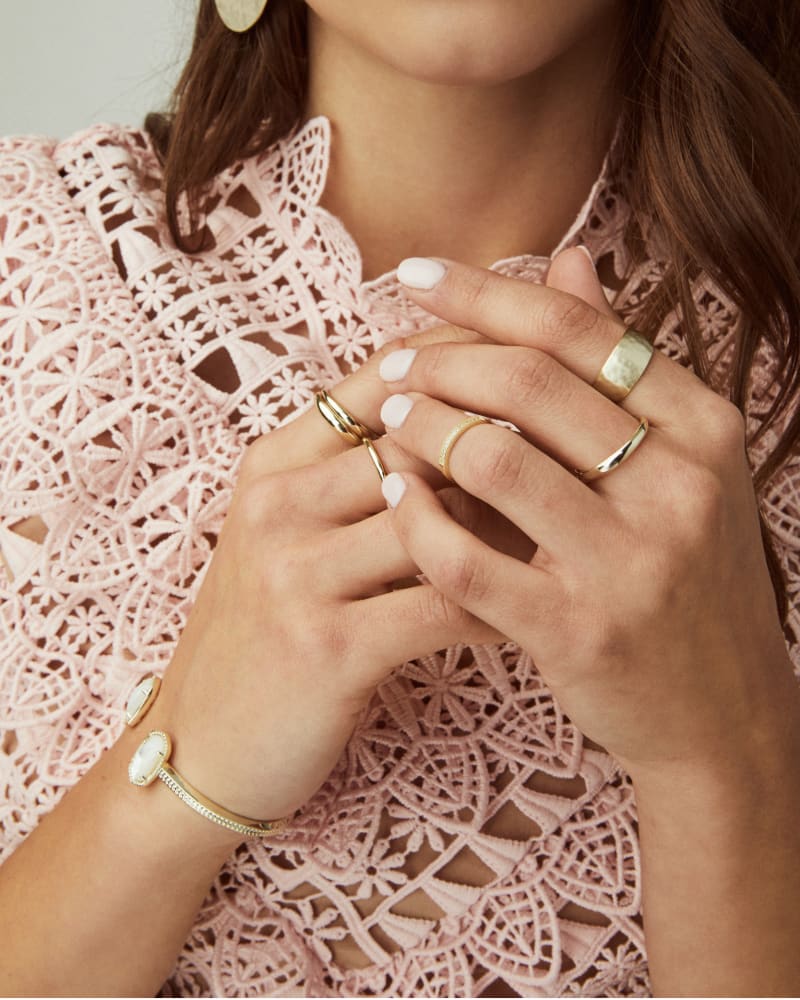 Kendra Scott allows its customers to remotely try on and preview earrings on their mobile app. This facilitates accurate at-home shopping experiences. The app uses augmented reality, machine learning, and computer vision to capture the shopper's movement. It then overlays the selected product to help them understand how a particular piece looks against their skin, frames their face, and moves with them, in live motion. What an exciting way to virtually interact with your favorite items!
---
Stop #3: Scheduled Curbside Pick Up
Instant gratification is the most exciting part of any shopping journey.
For those looking to avoid the slew of shoppers while still being able to experience the best part that comes with a shopping in-store, Kendra Scott offers a buy-online, pickup-in-store feature. Shoppers can check to see if their local store carries the desired item and select "Store Pickup" and check out. An email and text containing instructions will be delivered when the item is ready for pick up. The customer can plan their trip at a time of their convenience. This is a great way to use data to have a unified view of their inventory across channels and gratify their shoppers at every step of the way, maintaining their commitment to exceptional service at a time when their customers can't shop in-store.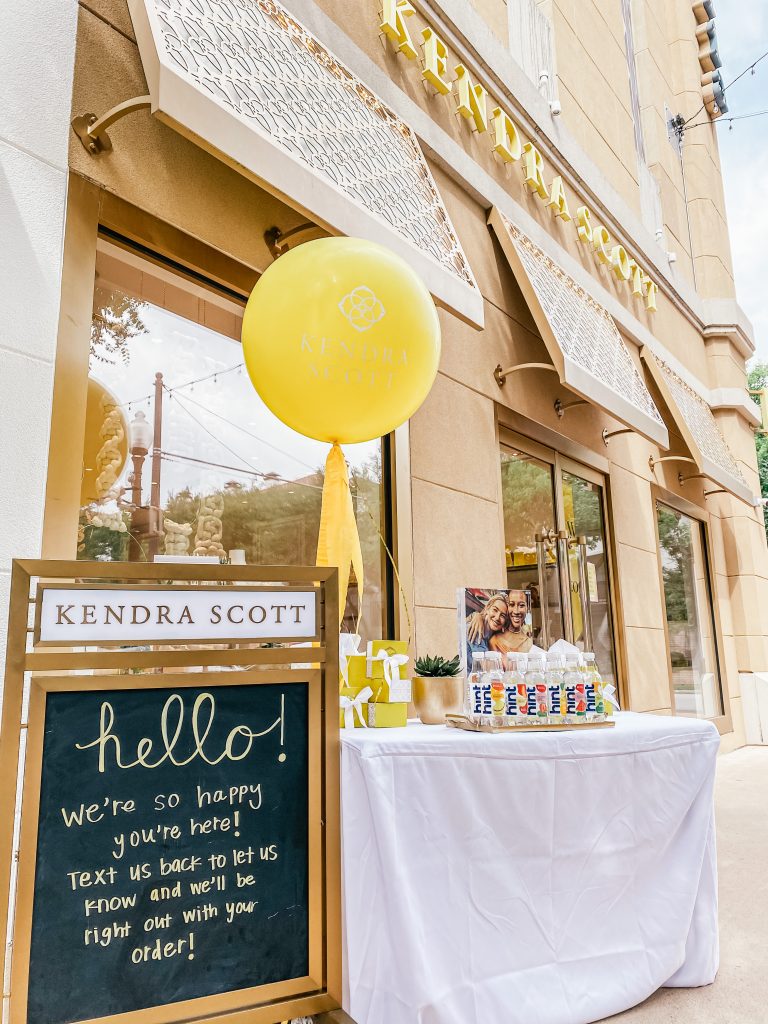 If you're looking for a personalised shopping experience this holiday season, you now have one!
Related Article Virtual dressing room
Read More Ecommerce challenges