Zellebrate-ing Omnichannel: How this UK Marketplace is redefining omnichannel experiences

5

min read
Reading Time:
4
minutes
Omnichannel is quite the buzzword amongst retailers, especially since the pandemic. However, omnichannel has since moved past its designation as a buzzword and evolved into a marketing must-have. A 2019 Omnisend study found that omnichannel campaigns showed an engagement rate of 18.96%, while single-channel saw a 5.4% engagement rate.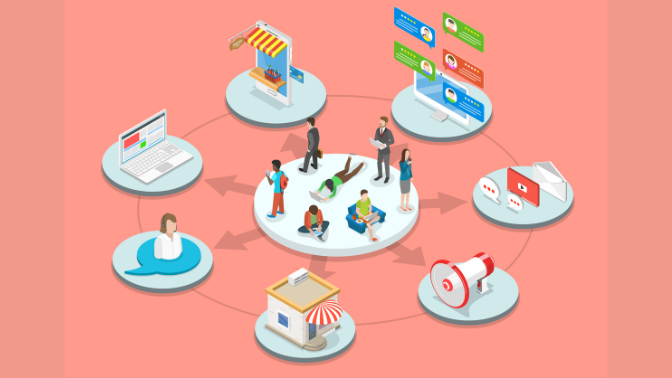 Businesses today are adopting an omnichannel model but we witnessed a brand that's completely changing the game – Zellebrate!
We hosted Indy Mukherjee, Chief Communication Officer of Zellebrate on the Retail Podcast by Vue.ai. The conversation was packed with powerful insights about how retailers today can interact with their customers. You can listen to the full conversation here.
But first, we'll give you a little more context about what Zellebrate does.
What does Zellebrate do?
While retailers across the globe are spending heavily on optimizing their online stores, Zellebrate is creating a platform for brick-and-mortar retailers to establish their presence online and is helping them drive traffic to not just their websites but their physical stores as well.
Let's say a consumer is looking to purchase something and they'd prefer to shop from a store, rather than online, Zellebrate connects them to the right store. It's a first-of-its-kind, all-inclusive marketplace that also helps them compare prices, distance and offers while also confirming availability before they make a trip to the store.
It's safe to say that Zellebrate has truly redefined what omnichannel means in today's landscape. Keep reading to find out more!
Creating customer-centric experiences
While the model is designed to benefit retailers, it's the customer experience that takes the front seat. Here is how Zellebrate is creating memorable and efficacious user experiences.
Accessibility and best deals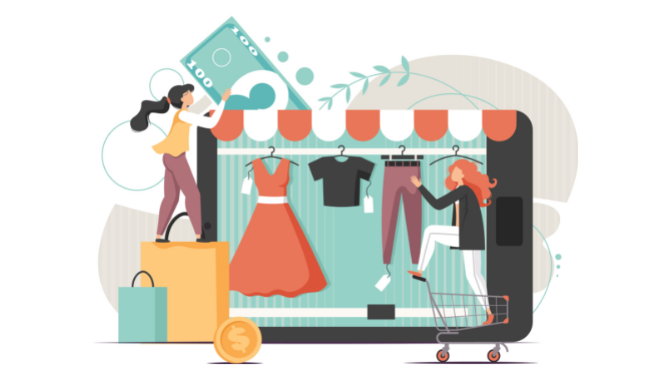 The platform is designed to offer choice and variety. However, the choice isn't just between store A and store B. They factor in the distance of the store from the user's current location, the difference in prices of the product in these stores and other deals, cashback and offers given by the retailers. This way, the customer makes an informed decision and has accessibility to all this information in one space.
For example, a pair of jeans costs £45 but if the user walks another half an hour, there's a chance that they could get it at a discount – maybe get the same pair for £10 cheaper. They get to choose if they want it locally right next to them while paying the full price or if they want to have the cheaper price, or if they want to accrue some cash back and do something with that money later on down the line.
Creating personalized experiences
While personalization is almost an innate part of delivering customer experiences, Zellebrate is aiming to create time and geo-location-based offers. This way, the customer is given the right message at the right place and time. Omnichannel personalization platform – we love to see this!
Let's say a user is at the shopping mall. Nearing the time they might be heading home, Zellebrate would pop them a message to say something like, "Hey, you've had a hard day of shopping. Just two minutes down from where you are, there's a coffee shop inside the shopping mall." Additionally, if they go in there, as a way of saying thank you from the shopping center and from delivery, they're given a free coffee.
Virtual try-on and models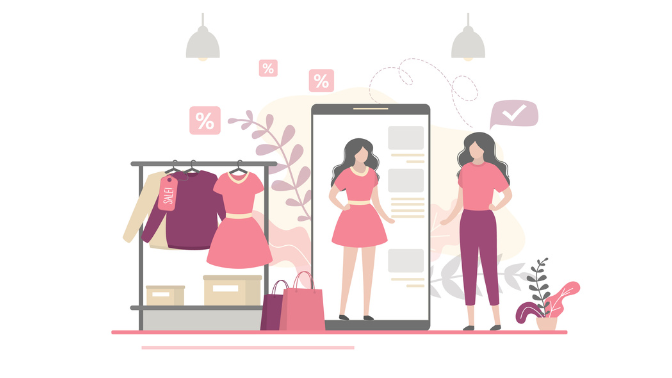 Virtual try-ons have become a need in the post-pandemic world. When you're catering to a large demographic in increasingly diverse countries, it's crucial to ensure that your users have complete visibility on their purchases. A virtual try-on or model set-up enables them to see how the product looks on someone of their ethnicity, complexion, body-type etcetera.  
A user shouldn't worry if they are making the right purchase wondering "Is this going to look good on me? It does look good on that model, but that model potentially doesn't look anything like myself. So how does that work?"
DATA – What do they do with it?
The idea is that if you give the data back to the retailers about who is shopping, what they're shopping for etc. This only enhances the retailer's product and the ability of the shopper to actually buy the product that they're looking for. And the retailers used the actual data for that.

Indy Mukherjee, CCO Zellebrate
Enhancing personalizing
They've managed to grow their email database from 0 to 52000 engaged people. The problem is, how do they keep them engaged? They know what these users are looking at and engaging with. So in their emails, they're focusing on relevant categories that the user is responding to and reduce the frequency of categories that they have exhibited less excitement over.
What's next for Zellebrate?
They're spread across the UK at the moment and trialling out Australia and New Zealand. They also expect to be in the US and Canada. They've identified these because of the English language. They aim to soon come back into Europe and then go into Asia after that.
You can listen to the full conversation with Indy Mukherjee on The Retail Podcast by Vue.ai. Also available on SoundCloud, Spotify and Apple Podcasts.
---