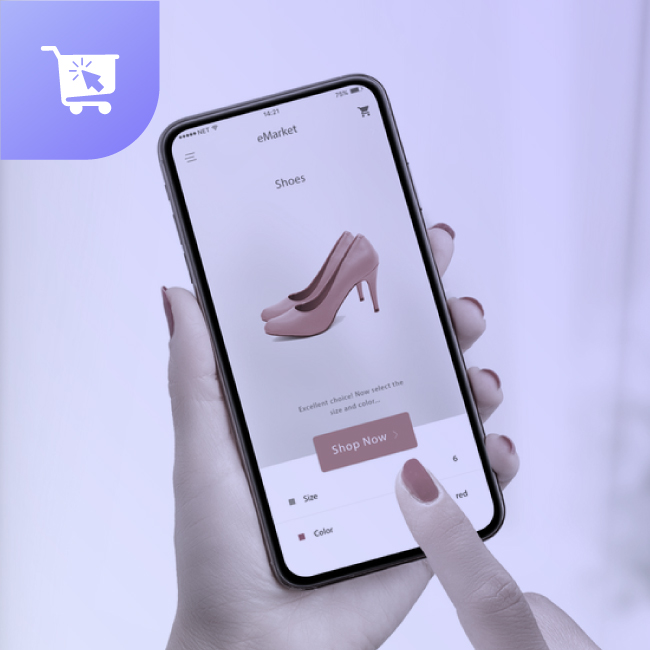 Zellebrate; Redefining Omnichannel Experiences
In this latest episode of The Retail Podcast by Vue.ai, we have with us Indrajeet (Indy) Mukherjee, the Co-founder and CCO of Zellebrate, a first-of-its-kind, one-stop-shop online marketplace for bricks and mortar retail.
With over 20 years of experience in sales and marketing, Indy is an omnichannel, retail partnership and digital specialist who oversees commercialisation and product development strategy in the UK, and internationally for Zellebrate. 
Episode Transcript:
Krithika Anand
We're back with a brand new episode of the Retail Podcast by Vue.ai, and I'm your host Krithika Anand. The retail podcast by Vue.ai is all about leading the conversation around retail and technology. In this podcast, we feature change-makers and leaders across industries, so you can stay up to date with all things retail. We've also been ranked as one of the top ten retail podcasts to listen to with over 30 episodes over the last three years. Joining us here on today's episode is Indy Mukherjee, the co-founder and CEO of Zellebrate, a first-of-its-kind and one-stop shop online marketplace for bricks and mortar retail. With over 20 years of experience in sales and marketing, Indy is an omnichannel retail partnership and digital specialist who oversees commercialization and product development strategy in the UK and internationally for Zellebrate, hello and welcome to the retail podcast by Vue.ai. It's great to have you here.
Indy Mukherjee
Thank you very much for having me. It's looking good.
Krithika Anand
All right. So I think we can jump right in. Celebrate aims to be the equivalent of a virtual country-wide superstore of all brick and mortar based products, making it freely available to search, find, compare and acquire. Right. And it's also like a representative platform connecting retailers to consumers like never before. Can you take us through the origin of this idea and having a first-mover advantage in your deal?
Indy Mukherjee
Sure. So the original idea came from my two co-founders, Karl and Chris, and they had an idea back in the day where they were in Australia and they were looking for something. Kris was looking for something and he couldn't find it. Everything was online, but he wanted to actually physically go into the shop because he wanted it that particular day. And then it dawned on him that the every man shop, the bricks and mortar shops, they don't have a particular share of voice amongst all your Amazons and so on and so forth. So he and Carl came up with the idea of kind of getting together all their local shops, putting them all under one roof, a digital roof, and it being a geolocated app so that you could type in. I'm looking for a blue pair of jeans and it literally shows you where those particular blue pair of jeans are being sold nearby, you in Miles or kilometres, depending on where you are. And then I got introduced to them by a mutual contact that I would work with on other projects and came through and I kind of monetized it, commercialized it, and we now have the ability to really kind of give your local shops the same sort of potential voice online as a big department store might get or an online store might get. So even if you're a local mom and pop shop that you've been around for years as a family business, and sometimes you've found it hard to compete in recent times because of the pandemic and things like that. We are trying to give you equal marketing, equal content as the big boys, as big players. And, and that's where we are today. We're teaming up with councils to help bring footfall back into shops. We're teaming up with scout groups, schools to put the message back that you don't have to do everything online shopping you can compare. But actually here's a local shop that you might never have heard of and you might never have seen. And here's where you can go to get it.
Krithika Anand
Absolutely. And I think this is a very, very interesting story. Right. Not very often do we get to hear such stories. I think in today's climate, the ecommerce boom is revolutionizing retail. Right. And I think you've captured the opportunity so well. It's quite impressive that Zellebrate shows that no retailer, whether large or small, is marginalized through your platform. Correct. And whether it's an ecommerce store or a brick-and-mortar store, every single retailer has their own story to tell. The exposure that these brands get really comes through in your platform. You know, when I was researching about Zellebrate and going through your website, it just comes through very naturally. So tell us, how is Zellebrate giving back, giving the brick-and-mortar stores the spotlight that they need, especially if they are to compete with the online giants monopolizing their space?
Indy Mukherjee
Sure. So bricks and mortar stores, you know, the traditional ones have relied for many, many years on being your local shop or a well-known shop, and everyone will go there. And then online obviously came along and it offers convenience, but it also really offered stories as to look at the latest celebrity, look what they're wearing, look what they're having as makeup or eating at a certain place and traditional bricks and mortar stores erect in a shopping centre group for about seven years. And what I found was that a lot of retailers were still hoping and believing that the old rules would come back and it would stay the same. And they didn't necessarily adapt as quickly as they could have or should have. So what we've basically done is take the ethos of what makes online retail really great and put it into a physical shopping sense. So, you know, we want to really delve into what makes that shop tick. Who's the owner? Is there a story behind it? You know, there's countless stories. I've got a retailer who was born out in Fiji, in an island there, and he came over to Australia and he was doing some sort of costume work. He was making shirts and stuff like that. And he's gotten really big and he's relatively and he started having a few shops, but he still employs people back from his island and he's as he's gotten bigger, he gives money back to that village, he educates the children there, he sends them to colleges, universities, and he's become a real father figure for there. There's another retailer we deal with that that make shoes. And they are, you know, by his own words, they are slightly more expensive than you may be a local department store shoe. But what they're doing is they make a pair of shoes and then they create a pair of shoes and give it away to a third world country child that requires the shoes and their parents necessarily couldn't buy it for them. So it's really kind of coming up with these stories and these angles, firstly, as to why shop at this particular store rather than go get it from an online convenience store that you might be able to get, then, you know, having a really good online shop takes time, takes money, effort and some people, higher marketing agencies and stuff to do it. All of that does take a lot of money. What we wanted Zellebrate to do was give everyone the ability to jump onto a website. So if you haven't got a website, we actually create one completely for you for free if you and we host it for free as well. If you wanted to take on the next level, we can connect you up with an e-commerce partner that can offer you decent rates and stuff like that. So what we're trying to do is alleviate the pain from the retailers if you've never done a good online retail store before, we can give you a helping start. We can jumpstart you if you've done it, but you're not happy with it. Well, actually, here's your chance to compete with the people that you want to compete with how you want to, rather than being stuck by somebody who's kind of told you, this is the way it has to be. So, yeah, it's really giving that share of voice to those bricks-and-mortar companies online in a way that they are comfortable with not spending any of their money. Because Zellebrate doesn't have a model where we charge for any of those particular services. We do charge, but we always take that fee as such, if we help sell. Something for you. That's when we get paid. So it's literally a no-fee sort of situation.
Krithika Anand
You are facilitating this entire omnichannel retail ecosystem overall. And it's very, very interesting to see how you do it. So I think with what you've just mentioned, while there is an emphasis on giving retailers the right kind of platform, it goes without saying that the solution was also designed to help consumers, the end consumers. You are providing shoppers with the choice and convenience on a scale that they've never seen before. But you're also giving them the opportunity to benefit from deals and cashback and all in one place. So how does this change the way customers interact with you as opposed to just another e-commerce platform?
Indy Mukherjee
Great question. So what we wanted to do was be in a situation where we're helping retailers, obviously, but we're also helping consumers in a way that they haven't been helped before. We're trying to bring on technology that we built ourselves or technology partners that really help a consumer make an informed choice and which ultimately helps the retailer because there's less returns and they don't have to resell a returned item and things like that. So to give you examples, I'm from an ethnic minority. There's a lot of people in the U.K. similar to me now. Beauty, for example, if you look at make up until quite recently, it's all the adverts and advertising is of a certain colour of complexion. So what we've done is actually give you the ability to take a picture of your face, for example, and then we've connected up with beauty brands so you can actually see what that lipstick looks exactly on your face shape, your colour tone, things like that. Maybe it's an eyebrow pencil or it's a foundation. All of it is so that you don't worry that am I making the right purchase and am I is this going to be looking good for me? It does look good on that model, but that model potentially doesn't look anything like myself. So how does that work? And similarly, we're trying to do stuff with things like sunglasses so you can virtually try all of these things on. So virtual makeup, sunglasses, virtual shoe. We're looking at partners who can do fashion. You know, again, that's a really big thing for us that a lot of our consumers do shop for fashion items through us. And obviously, everyone has a different body shape. So, you know, a model who's kind of the perfect model, how is that going to how is that dress or top or whatever going to look on yourself if you're not exactly that shape? So those are the sort of things that we are doing. And then with the geolocation side of things where we actually if you need to buy that item today as opposed to coming in tomorrow, well, we'll show you that blue pair of jeans that you wanted is actually only a five-minute walk. You may never have seen that shop before, but it's got the brand that you are always wearing and following. And here I discovered this new shop and it might become your favourite local shop. Actually, though, that one's 5 minutes away. But let's say that pair of jeans is £45. But if you walked another half an hour, that same pair of jeans, you potentially there's a discount on there and you can get that for £10 cheaper if you walk 5 minutes further from that. We've managed to get with that partner a £10 cashback on that exact blue pair of jeans. So again, it's always giving the consumer the ability to have an informed choice. Do I want it locally right next to me and I'm happy to pay the full price or I want to have the cheaper price, or I want to accrue some cash back and do something with that money later on down the line. So all of these things that we're adding to the website is a way of differentiating ourselves on one platform. So you can literally shop for anything. But we're also trying to give you that content, that that awareness that this is cheaper here or his discount model here, or actually, this is brand new. No one else is wearing this. And we are the first ones to tell you that this is launching on this particular day. Then here you go. We also have competitions by retailers we that are exclusive to us. We are working on items like time, and geo-location offers. So let's say you've every shopping centre, for example, knows the dwell time in there in their centres. So what we can actually do is at a certain time nearing that end of the period where they might be thinking of going home or going somewhere else, we can pop them a message to say, hey, you've got to you've had a hard day of shopping or whatever you've been doing. 2 minutes down from where you are. There's a coffee shop within that shopping centre. And if you go in there as a way of saying thank you from the shopping centre and from delivery, we are actually able to give you a free coffee and you know, the cafes love it because no one just goes for a coffee. They'll buy, I don't know, a pastry or they'll have a friend with them, so they'll buy a coffee. So these are all the sort of different things that we're trying to do where we can add digital to the physical world, give discounts and give the ability from your phone or your laptop to kind of really shop for something that is very personal to you and that look that you've been looking for. Well, you can actually see this is how you will look like, rather than taking it home thinking, oh, that didn't work on me. And now I've got to go return it.
Krithika Anand
Wow. That sounds really interesting. And I'm especially, you know, the coffee shop, you know, getting customers to sort of go there and have a cup of coffee. And what really stuck out to me was about the virtual giants. Right. You know, with everything that's going on, especially during the pandemic, people didn't want to try on makeup or just watch something on their faces or on their hand. And of course, the entire concept of virtual trains came into the picture. And I think retailers are currently investing in making the online shopping experiences memorable simply because more and more people are shopping online than ever before at this point in time. And it's almost imperative for online retailers to bridge this gap between physical and digital experiences. Right. And that's where I think the whole concept of virtual try-on some into the picture. And it's very interesting because this is something that we do as well, one of our products VueModel. So retailers use this to create high-quality photos of their products for the e-commerce site and this allows them to save a lot of time and resources. And yeah, it's super interesting to see that this is the kind of future we're heading towards.
Indy Mukherjee
Exactly. And think about like we talked about the beauty industry and the fashion industry, the wedding industry got a massive hit during the pandemic. You know, everything closed down. You couldn't buy a wedding dress and things like that. Even now, you're not allowed to have the big numbers of people that a bride would want to invite to see the mom or sisters or best friends trying on that dress. So what we are doing is having an ability to kind of do like a livestream shopping side of things so we can do a lot with it. You can have your shop video and as the video is playing, you can we can tag products and people can let the video play. But there's a lady, let's say, walking with a coat. They can tag the coat and they'll see all the price points and all that sort of stuff. But also from a wedding perspective, you could give a code to your best friends and you might be in the UK, but your best friend is in Australia and normally they would have missed out seeing you in that special day, trying on that dress for the first time. But it's a code that we can give or the bride potentially could give to their friend or their mum or whoever it might be. And they can see them try on that dress or that dress looks like once they've tried it on from anywhere in the world and it gives the bride to be a real sense of satisfaction that it's not just the dress that she's chosen, but she's been able to show it to her mum, sister, best friends or whoever they might be and got approval from them as well. And so there's no sense of doubt left. The shop owner is loving it because actually the bride doesn't need to ask someone else or try and take time to make a decision, take loads of photos and share it with everyone. The decision could be made there and then because everyone that she needs to show the dress to has been in on this sort of virtual trial.
Krithika Anand
Absolutely right. And it's actually really, really interesting because I think live commerce is a perfect blend of entertainment with instant purchase. Live commerce also offers retailers, brands and other digital platforms a new channel with enormous scope for creating value. And I really like how you are doing that. You're facilitating that process and it's really nice to see that. So yeah. Ease and accessibility are what customers are looking for and I can definitely see how we are creating that. That brings me to my next question right scale. I can see how it operates at this scale. You will have a plethora of data flowing in. So tell us, how do you organize and make the most out of this array of information, especially when it comes to delivering good customer experiences?
Indy Mukherjee
Sure. Data is king when it comes to shopping and especially online shopping and kind of transferring into bricks and mortar omnichannel retail as well. And you're right, we have an inordinate amount of data from our shoppers that come in and what we do, unlike some people who might want to sell that data onto retailers, we share that data with the retailers, the data that we can share anyway with GDPR these days. But the idea is that. If you give the data back to the shoppers about who is shopping, what they're shopping for and things like that, that only enhances that retailer's product, which then enhances the ability for the shopper to actually buy the product that they're looking for because they've been able to find it because the retailers used the actual data for that. So to give you an example, we know for a fact that from everyone shopping, the department stores are a really big group for us. So we have a lot of people on email, a lot of people on social media that follow us, that buy through us. So every time we put an email out or a social post out, when we mention it's about department stores, it always gets crazy. Our open rates are fantastic, our click-through rates are fantastic. So what we can do is give you an example. What we can do is actually run a department store - let's say office email. So you might have three or four department stores online or physical or people who do omnichannel and then actually look at the data. And I could turn around to department store and I won't name who they are, but I can go to department store A and say to them, Hey, look, department stores are our biggest source of shoppers. And in that every time we send an email or a social post out, it gets the highest click-through rates. If we then dissect the data, there's six other department stores in that email and we can see which people have clicked out open which part of that email or which part of that social post. Now here's a bunch of people who whenever we put you on an email or a social post, always click on you. And so whatever you're doing, carry on doing it because these are really happy customers of yours. So keep, keep whatever messaging you're doing. But here's maybe, I know, 15 to 20% of people who've opened that email because they know it's department stores and they've actually gone into the other department stores that they never seem to engage with your post or your part of the email. And we can tell that because we use Hotjar and other things like that. So here technically is 15 to 20% of people from our pool that have never really engaged with you, which probably means that they are brand new customers to you. So you're kind of giving a retailer potentially brand new customers. And that's obviously key in how to kind of adapt to their needs and make them loyal shoppers. And that's where we're really good at because we'll start off with that particular piece of data to show them who the new customers are and then kind of see what's worked for other retailers for those bunch of shoppers before and then adapt the messaging for this department store to say, hey, look, let's add these particular words or this particular piece of content or actually these lifestyle images work better than product images. So that way we are helping the department store engage with brand new customers, get them to become buyers, and hopefully, therefore, they become loyal new customers to those shoppers.
Krithika Anand
Right. Absolutely. And just by using the right kind of data, online stores and marketplaces are able to retain customers by catering to their personalized needs during their entire shopping journey. And I think this is where the role of technology and AI in retail comes into play. Why would you say you're investing in tech and how has it enhanced the user experience overall?
Indy Mukherjee
Yeah, we are definitely. Personalization is king and we are looking into personalization really, really heavily. You can't in this day and age just send the same generic message to everyone. You need to adapt and put into you know, I'll give you an example. We're looking at our emails so we know we've got an email database in what, five and a half months? We've managed to grow our email database from literally 0 to 52000 engaged people. Now, how the problem is, how do we keep them engaged so we know what they're looking at, we know what they're engaging with. So on our emails, if we know that you have opened a fashion and beauty but never engaged with anything going out, well, we wouldn't send you any offers or any content about going out. We would send you, obviously at the beginning part of the email or social post all about fashion and beauty, and then try other categories, other subjects, other products, but not going out. One, because you've obviously shown a well, you haven't shown any sort of thing where you've interacted with that particular thing. We will show it to you, but maybe every few months as opposed to every week. So that's a very small way of trying to personalize what can be an impersonal email. Sometimes people think this is junk email, but actually, if you see the brands that you shop for, if you see the categories that you're looking for, that will engage you more from a social side of things. We are trying to engage with a lot of influencers that are we. We know our audience. Our audience falls into five different pods, five uniqueness, and we're trying to engage with influences from those five distinct areas. And rather than sending one generic message to all of those people that we've got on social media, you know, one of the things that we are trying to do is literally kind of go right, this influencer for this bunch of people, this influencer for this bunch of people, and then giving them the influencers our internal data to say, right, when you're talking to these people, this is your core audience. We know they are. But here's a way to really personalize the messages, because these are data shows. These are the sort of keywords or content or products that these people are really interested in or brands that they're really interested in.
Krithika Anand
And you're right when you said personalization is king simply because no two people are the same. And, you know, people have different preferences and choices and it's important to sort of cater to what they require. And yeah, we're really looking forward to seeing how you are delivering personalized experiences for your customers. Zellebrate has been rolled out across the UK, right? With plans to expand to the US, Australia and Canada. What else is on the horizon for Zellebrate?
Indy Mukherjee
Yeah. So we know we're on our way to really doing the whole of the UK at the moment. We've already trialing out or going back to Australia and New Zealand just had a conversation today. So we've teamed up with a bunch of retailers out in Australia, so that will happen in the next couple of months, by the end of the year. We expect to be in US and Canada. Again, we've started the conversations with retailers amongst there and they're very excited about the sort of again, personalisation and the different types of tech that we are bringing on board. And then I suppose once we've done those particular areas, reason we've chosen them is because of the English language. It's just everything's coded in English where we obviously need to do different price points, things like that. But then we go on to the language side, so we'll come back into Europe and then go into Asia after that.
Krithika Anand
That sounds like a really solid expansion plan, so we're excited to see how Zellebrate is scaling across geos. Yeah. And this brings us to the end of the podcast. Yeah, we've gotten some first-hand information about Zellebrate from Indy, but let's get to know more about Indy himself. A quick rapid-fire session before we end this episode. Are you ready for this?
Indy Mukherjee
Go for it.
Krithika Anand
Okay, here we go. So tell us, what's your favorite drink?
Indy Mukherjee
Ooh. Alcohol-wise, I like rum and rum and coke, used to be my favorite. And I suppose my favorite sort of soft drink or thing would be an apple juice. But yeah, depending on the occasion, if it's a night out and we're going out and it's a party, then a rum and coke. If it's a more civilized internal home sort of thing, it would be an apple juice.
Krithika Anand
Great. Okay, so tell us this. Who is your inspiration and why?
Indy Mukherjee
Oh, good question. And you can go on about historical figures, obviously, but I always kind of think bring it down to someone that you engage with and you've kind of had experience from. And I suppose the boss that hired me, Karen Harris, she, you know, to be honest with you, I, I went for an interview thinking that I actually didn't want that job because the recruitment consultant had been kind of calling me quite a few times. I thought I'd be polite. You never know what happens in the future and stuff like that. So I just go for a coffee. So it was supposed to be a 5 to 10 minute quick chat in and out, and it ended up being a good hour. And it was just one of those situations where the experience that she had and the entrepreneurship that she kind of ensued from her and we started chatting and I said, Oh, I'd love to do this. And then she'd go, Well, you could do it this way. And she guided my career for seven years to the best of my ability. She never let me take the easy way. She always challenged me, which I loved. You know, I'm very target driven, but it wasn't just targets that were unassailable. But she would critique me. She would praise me. But it was she got her hands dirty as well. So she'd come in on the marketing course. She'd come out on the sales calls. She, you know, I'd bring him money in and I'd be proud of myself. And then she'd turn around and say, Well, I brought this much in as well. So it was a real comradeship. But she taught me so much to be humble and how to kind of manage people. And it was like a very, very steep learning curve from where I was to where I am now or where I was then. But she would really say that she has been the one person that has really kind of from a business sense anyway, really engaged with me and really taught me stuff. And therefore I would say that I really look up to her from everyone that I've worked with in business terms.
Krithika Anand
That's a great answer. All right. Your next question, what advice would you give your younger self?
Indy Mukherjee
Take risks earlier and never wait for the finished product. Iterate as you go along. You will make mistakes, but that's the best way to learn. I think previously I was so my younger self was very much. I had the reputation, oh, this guy is the professional is whatever he comes up with is the finished article. But it took me a long length of time to get to that position. I think what I've found over the last few years is that, you know, the best, I suppose best is the enemy of better, as in always. Keep bettering yourself. Don't wait to be the best as long as you better yourself every day. That's. That's the way to go. Don't wait. Just do it.
Krithika Anand
That's a really great answer. All right. What's your favorite hobby?
Indy Mukherjee
Hobby? I love watching and playing football. I'm a big Spurs fan for my sons. And tennis and squash and a big racket sports person. Just before lockdown, we got a dog, a puppy. And that's really changed my life because she's taken over, first of all. But, you know, I was never a walker. I was never a runner. But, you know, in lockdown, I did my first five K and then carried on running and the dog walks. So we go out on walks every morning, every night time. So. Yeah. I suppose those are my hobbies. Sports like football and squash and tennis and dog walking and running.
Krithika Anand
Awesome. What's your favourite food?
Indy Mukherjee
Thai food. I love Thai food.
Krithika Anand
Yum. Your favorite TV show.
Indy Mukherjee
Oh, gosh. It's finding time to watch TV. Right. I love the usual things, like The Apprentice that always brings a laugh. Dragons Den. There's actually a new one, a new show. Gordon Ramsay's future food stars, I think it's called. And that's really, really good, where I've got a passion for cooking as well. Like I do cook every day. But when we have guests and stuff, I love to try my hand in it. And that's really interesting where Gordon Ramsay kind of has picked a bunch of people who are future restaurants or whatever, and he kind of puts them in certain situations that kind of take them out of their comfort box and see how they cope with that. So that's quite an interesting show currently.
Krithika Anand
Right. So one last question. Your favorite book?
Indy Mukherjee
Oh, favorite book. I'd love to say that it's something really meaningful and things like that, but there's two books that I always go back to reading. First is the first ever book. When I was about 12, I think 12, 13 years old, I bought with my own pocket money at a school book fair, and that was called The Sword of Shannara by Terry Brooks. And that that's a fantasy novel. It's a massive novel. Took me days and days and days to read it. And the other one was The Horse Boy. And that's based on a true story of a boy who had autism and didn't really engage with anyone. But the dad and the mom took him to a trip to Tibet to meet these horse whisperers. And through that journey, autism kind of changed and it changed the whole family. And he came out the other side. You never cure autism, but he was speaking to people and he was engaging with people. And that whole journey of being in a really low, bad place, the whole family too, then this whole journey that nearly split them up and then kind of re-engaged the whole family. Never mind just the boy. That was a real tear-jerker.
Krithika Anand
Oh, wow. Yeah. That's a great choice of book. All right, then. That brings us to the end of this episode. Thank you once again for joining us today. And it was a pleasure having you on this podcast. And we had a great time hearing your insights. Tune in to the retail podcast by Vue.ai for your dose on all things retail and AI. Until next time, this is your host, Krithika Anand.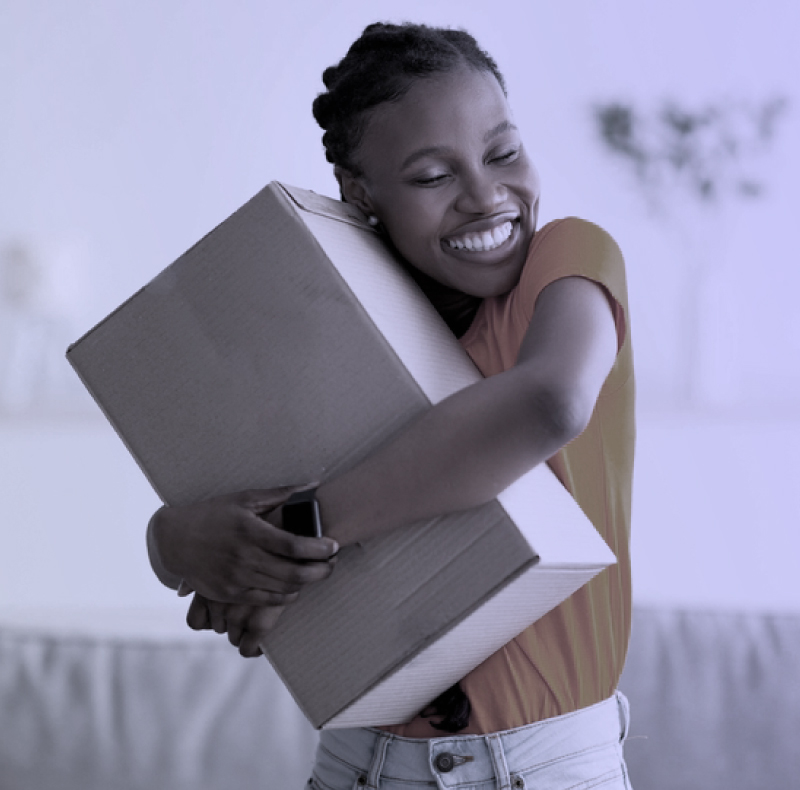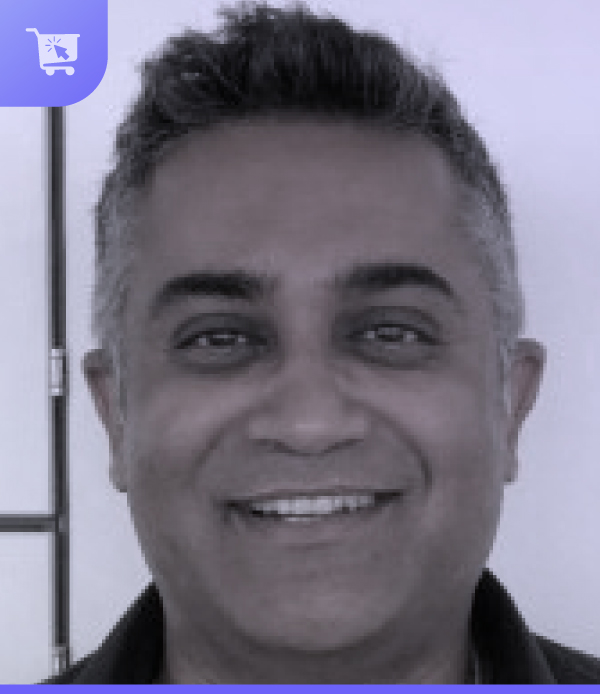 Indy Mukherjee
Co-founder, Zellebrate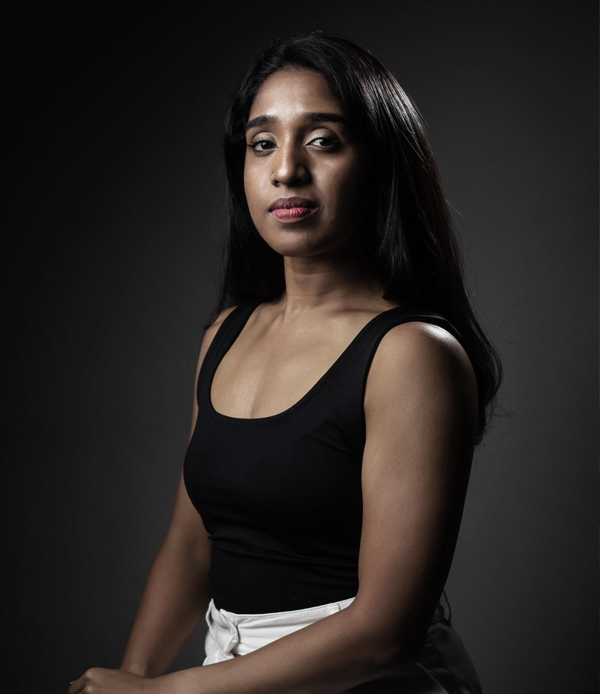 Krithika Anand
Customer Marketing, Vue.ai