Ecommerce Tagging – 10x Faster Product Digitization With AI-powered Tagging

6

min read
Reading Time:
5
minutes
Ecommerce Tagging – A couple of decades back, identifying trends and bringing them to the shoppers either meant taking inspiration from scantily available fashion magazines or those who could afford, would fly across the globe to watch runway shows and sketch models as they walked the ramp. It was not as simple as you think. Back home, these sketches would be circulated within different departments of the fashion brand, and teams would embark on to produce "trendy" dresses. Right from sketching, to circulating, and then producing the mock-up, which would take months (sometimes a season!) for these collections to be available for sale as shoppers waited with bated breath for these "in-vogue", "fashionable", "couture" collections. Cut to today, shoppers want to buy their favorite clothes right here, right now, making product discovery an important aspect of the supply chain. Even though we have come a long way from the traditional retailing methods, brands still continue to struggle with quick product digitization to reach their shoppers instantly. On an average, most retailers take 30-60 days to take a product from offline to online – an expensive price to pay in today's competitive times.
Changing Customer Behavior And Growth Challenges For Fashion Retailers
Today's millennial shoppers have remarkably evolved and so have their needs. In the age of social media, they want everything, and they want it now. In order to keep up with their demands, retailers need to move with the speed of light, or they will lose out to the next best option available to this generation of buyers.
Growing business means larger product catalogs. Growth also means that retailers are expanding reach, selling on different channels and possibly also working with several suppliers at the same time. Keeping track of a growing catalog can be a complicated process. Starting with an audit of a catalog, from understanding the existing loopholes to finding a way to clean up the ontology, the entire process requires quite a dedicated effort. Add to this, supply chain and inventory challenges that just makes the entire retail process time consuming, sometimes erroneous, and detrimental to your brand. In this fast-moving e-commerce landscape, launching products quickly and efficiently is the fast fashion forward.
|| An agile product cycle is directly proportional to customer experience, optimized supply chain, and better sales conversions.
In the latest news, Yoox Net-A-Porter, the world's biggest luxury e-commerce group announced it's partnership with the Chinese eCommerce giant Alibaba, to sell luxury goods on the Chinese platform. The partnership looks to harvest the best of both groups – the massive brand roster that Yoox Net-A-Porter has, which includes Cartier, Baume, Mercier, Christian Louboutin, Prada, Jimmy Choo and more, with the superior logistics, support that Alibaba is now synonymous with. The joint venture will see 51% and 49% ownership between Yoox Net-A-Porter and Alibaba respectively.
Net-A-Porter and Alibaba are not alone. As per Bain & Company, the year 2017 saw a 24 percent increase in luxury retail. McKinsey predicts that 80 percent of luxury sales today are "digitally influenced". By 2025, nearly one-fifth of personal luxury sales, amounting to 87 billion USD, will take place online.
---
In an Amazon and Alibaba world, how can fashion brands ensure they hook their shoppers with the best shopping experience and convert them too?
---
Offline-To-Online: A Gap That Costs Fashion Brands Millions Of Dollars Every Year
Fashion retailers are not only releasing more and more collections during the year, but they are also looking for ways to dramatically reduce the gap between the unveiling of new collections and their appearance in store, and all online channels. Onboarding new products in such a fast-paced environment can be overwhelming. It is more important than ever to keep teams in sync and break those walls, like the design, merchandising, manufacturing and data teams need to speak to each other to make faster decisions. Manually labeling the products consumes around 30 hours per person per week to tag only 200-300 products. It is time-consuming, erroneous, lacks uniformity and delays faster digitization. 
There is enough data to prove that lack of data management is the root-cause of delayed business decisions resulting in loss of business.
A report by The Data Warehousing Institute claims that there is a significant gap between perception and reality regarding the quality of data in many organizations and that current data quality problems cost U.S. businesses more than $600 billion a year. Another study by Harvard Business Review tells us that data workers spend over 50% of their time finding and correcting errors or confirming the data sources that they don't trust.

AI-Powered Ecommerce Tagging – The Buzzword Of The Future Retail
To stay ahead of the retail curve, brands are embracing Artificial Intelligence (AI) for increased efficiency and ease of operations. Machine Learning (ML) trained algorithms are deriving deep insights like customers' shopping behavior and personal preferences to help retailers curate targeted recommendations. With time, these algorithms can be further fine-tuned to suit customized nuances of the retail business.
Specific to apparel retail, neural networks can identify detailed attributes like color, pattern, length, neckline, sleeve-type and more, from product images relevant to the product categories. These attributes called 'tags' can be further used to generate SEO-friendly product titles and descriptions for consistent and unified product information across selling platforms. Image recognition-enabled product tagging has made it possible for retailers with hundreds and thousands of product images to automate their catalog management process. An automated catalog management solution not only saves you time by tagging an entire store's worth of products in real-time, but it also brings down the errors and data discrepancy issues associated with manual tagging.  
Read our article on "Auto-tagging – Secret Recipe for Catalog Management"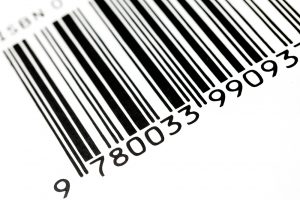 With Automated Product Tagging, You Can:
Save cost on manual tagging
Reduce errors due to manual intervention
Generate uniform product data across selling channels
Improve product discovery
Shorter time-to-market for products
With retailers fighting to differentiate themselves and consumers becoming increasingly tech-savvy and highly demanding of personalized shopping experiences, the boundaries of retail are constantly being pushed. AI and Image Recognition platforms offer the promise of an automated catalog management process that can dynamically adapt to the requirements of your brand and create a unified system for all your product data. According to a study conducted by McKinsey and Business of Fashion, an AI-based approach for demand prediction could reduce forecasting errors by up to 50 percent, with overall inventory reductions of 20 to 50 percent in some cases.  
VueTag is an AI-powered image recognition tool that automatically tags and categorizes product catalogs with attributes like color, pattern, length, neckline, sleeve-type and more. The tool extracts accurate, detailed product attributes from the images at a fraction of time and cost incurred by retailers today, and enrich the product information across all sales and distribution channels. Unlike other tools, VueTag can be easily used by any team across an organization without manual intervention. In addition, the tool also provides catalog reports to plan your inventory accurately, boost efficiency across buying to make better merchandising decisions.