A Better Way of Creating Product Photos: Photoshoot Alternative for Fashion Retail

5

min read
Reading Time:
4
minutes
The need for a product photoshoot alternative has spiked over the last few years. High-quality e-commerce product imagery is key for a shopper-ready site. However, photoshoots can be slow, expensive, and a resource-intensive process – it is not surprising that retailers are looking for a better, more efficient way of building product photos.
Today, having a great e-commerce store isn't a good-to-have for retailers anymore. It is essential for survival. Consumers are now more online than ever.
While moving online, there is an issue of product visualization that comes up. For fashion retail in particular, the brick and mortar stores allow shoppers to touch and feel the product, try it on, and see how it looks on them. In these cases, shoppers know exactly what something they are buying looks like. However, when moving online, this becomes a little difficult. Showing products on models is a great way of helping shoppers visualize them better. But photoshoots can be incredibly expensive and very long-drawn, they involve a lot of people, resources and time.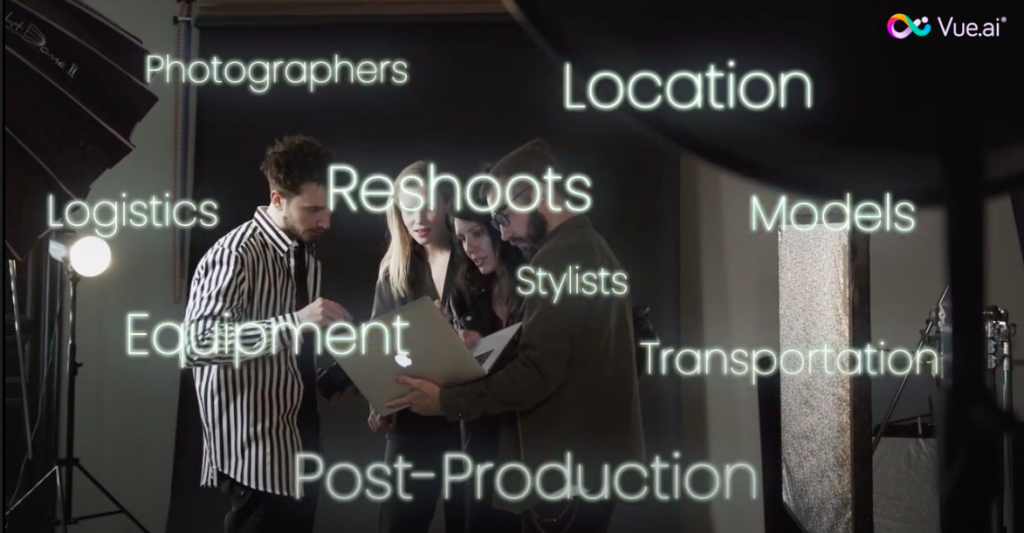 Automated On-Model Fashion Imagery, using the power of visual AI, serves as a better way of building product photos for retailers online. It is the ideal product photoshoot alternative. By automating various existing processes, it can help save a lot of retail photoshoot costs and time.
Understanding Retail Photoshoot Costs
Photoshoots involve a lot of costs – models, photographers, stylists, hair and makeup artists, transportation, photo studio rental, and photo equipment are just a few. Besides this, there is also a cost for editing and post-production. Reshoots, that happen around 5% of the time, implies a repeat of all these costs.
The time taken – and hence, the potential sales time lost – make up for a large cost by itself. Shooting the products, post-production, reshoots – all take up a lot of time. They also need coordination between models, photographers, stylists, studio, and the internal team. It ends up taking many weeks, and sometimes even months, to start selling a product once it is ready. In an industry where time is money and competition is fierce, losing months of sales can mean a significant setback.
Using AI to automate processes can help reduce costs and produce imagery much faster. This makes it an ideal product photoshoot alternative.
AI-Powered E-Commerce Product Imagery
AI-powered solutions can take basic product images and convert them into high-quality on-model imagery. Not only does this act as a product photoshoot alternative, but it also removes the need for post-production and editing. Automating on-model imagery helps cut most of the traditional retail photoshoot costs. It helps deliver shopper-ready e-commerce product imagery much faster than existing processes.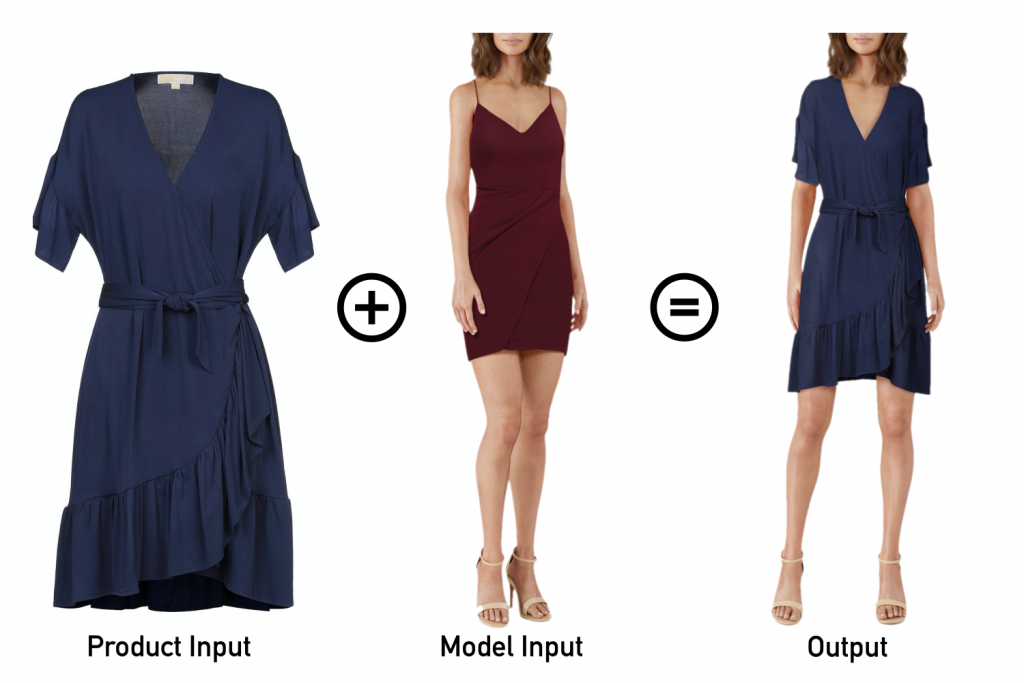 The use of an AI tool also removes the need for a lot of people having to come together to one location. This makes it a feasible way of producing product imagery even during the current days of social isolation. Automation and AI can help ensure employee safety and enable remote working.
Vue.ai's Product Photoshoot Alternative: On-Model Imagery
On-Model Imagery is Vue.ai's automated on-model imagery solution. It enables retailers to build and customize on-model product imagery. This AI-powered solution transforms basic product photos into e-commerce product imagery on models. Retailers can choose to display products on real models they have photographed – or on Vue.ai's 3D models.
The personality, product catalog, and shopper base of every brand and every retailer is very different. With On-Model Imagery, retailers can choose to display products on models that their brand and shoppers can connect with the most. Products can be displayed on models of different ethnicities, skin tones, and even sizes. Using AI, Vue,ai can predict the size of a product and visualize it on models of different shapes and sizes. So when a retailer sends the photo of a dress in one size, On-Model Imagery would be able to visualize it on models of various sizes.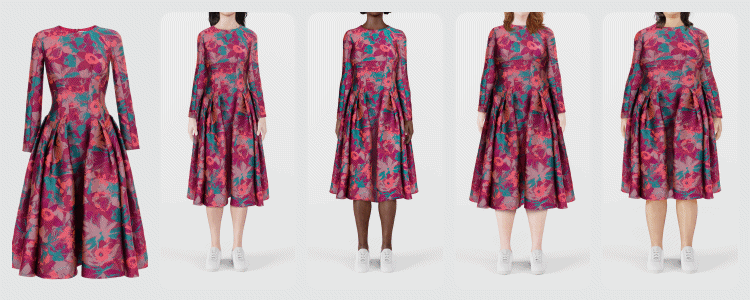 Vue.ai helps build on-model e-commerce product imagery that helps shoppers relate to and visualize the product well. Doing this with traditional photoshoots would mean a lot of resources, time, money, and people.
Vue.ai delivers on-model product imagery at 1/4th the cost and 5 times the speed of traditional photography.
Digital transformation and moving online isn't optional anymore. All retail processes are going digital and building product imagery is not different. It is time for an AI-powered product photoshoot alternative.
To learn more about Automated On-Model Fashion Imagery and Vue.ai, click here.
Read related articles:
Reduce Photoshoot Costs: A Retailer's Guide
Reduce Retail Returns: An AI-Powered Fix