If Shopping Malls Are Going Out Of Fashion, Where Is Everybody Shopping Now?

3

min read
Reading Time:
3
minutes
People just aren't heading out to the mall anymore- And they don't need to either. Why go out when you can have it all at the click of a button, in the comfort of your own home? Couple that with the fact that people just don't have the time anymore, more people are looking to online shopping as a way to replace visiting physical stores.
Companies with retail outlets will find themselves in a tough spot if they don't understand that the internet has taken away many consumers' reasons for visiting physical locations in the first place. It's become necessary to be a multi-channel retailer. Shoppable videos are one of those mediums that point to the future of video marketing and one that brands would do well to invest in.
Here are 3 ways in which shoppable videos change the the way we shop:
Getting creative with in-store technology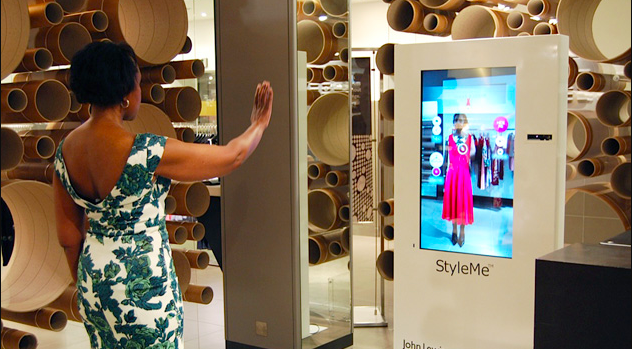 While designing stores, changing up the shopping experience is one of the focuses of companies.  With Amazon exploring a new kind of shopping technology with Amazon Go and Nike's Run Club pop-up events , brands are trying out new ways to engage customers. Going with this trend, you can get creative and use shoppable videos by running them in your store. These interactive videos effectively let customers shop from them and checkout as they leave. This is as futuristic as can get but is within reach with tools like VueStudio that lets you create shoppable videos with ease.
Runway To Cart In Minutes
The 6 month wait time from runway to retail doesn't cut it anymore. What most customers want is to shop the runway. Give them what they want by letting them shop the videos of your fashion show. Runway video monetization can be simply achieved with shoppable videos.  This also ensures a way to repurpose those videos so the fashion shows don't become a one time investment. This idea was explored by Diesel in 2016 by creating a shoppable video, "Road to Tokyo" that was screened before its runway show in Tokyo. At certain points in the film, icons appear over the models. Once clicked, these display the different items they are wearing with a link to buy them there.
Read more on how to go from runway to shopping carts
Social Shopping Is The New Teleshopping
Another thing that brands are finding to be effective is influencer marketing. These are the voices that people trust. Getting them to feature in videos in which the items are shoppable, make sure that the vast following of these influencers can shop for the products right from the video. For influencers, this is a value addition in terms of what they can offer to brands. They already have the skills and resources to make those videos attractive and the numbers that are ready to watch it. Using a simple tool like VueStudio, they can make their videos shoppable. All in all, a win-win situation for everyone!
People are looking to converting the internet into their personal shopping malls; brands that cater to that need are the ones that will thrive in the coming future.
Shoppable videos are the catalysts that reduce the friction between customer engagement and conversion for your sales, so get on board for smooth sailing all the way!
check our shopping cart abandonment guide