The Matrix Revelations: Art, Reality And The Era Of Virtual Models

7

min read
Reading Time:
6
minutes
Throughout history, art has had the uncanny ability to come to life eventually. Take the Matrix series, for example. Transposing real people into virtual models is not new to Hollywood. Case in point, James Cameron's Avatar.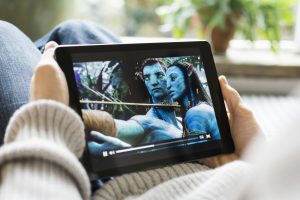 Today, virtual models of real people (or models based on real people) are everywhere in the fashion space. Agencies and individuals are creating virtual supermodels who are designed to be pitch perfect, can model almost any clothing and most significantly, come in a whole host of shapes and sizes without the need to pay too many real people
When photographer Cameron James Wilson (who uncannily shares a name with avatar's creator!) created a model of colour called Shudu Gram, the world was not entirely amused. Initially, she was praised for her beauty and looks and even went viral, but that was only until people found out she was created, from scratch, on a computer.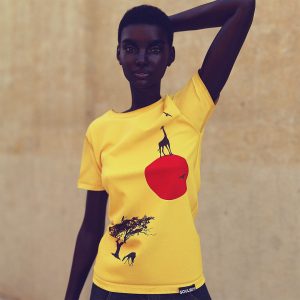 The world's first digital model is also the epitome of perfection. One look at her page and you simply cannot look away. Vogue even famously said that Shudu had all the makings of a real supermodel.
Digi-models today bring a whole host of benefits to the table: they are tailormade and can be created in the vision of absolutely any designer in the world. Talk about creating your own muse!
Then, there's also the fact that they are just digital renders and hence can cost far lesser than the fee of a real model. While there's time (and hopefully a lot of it) before they take over the runway, they're perfect for everything from print ads to digital catalogs. They also do not have human limitations like hunger and sleep, and certainly, need no more than five minutes to change from one look to another.
But the real question is, how far is too far?
To Be Or Not To Be Digital
It probably does not help that the reality of digital models whose reality can be modified at will, comes at a time when tampering physical features to socially acceptable standards is at an all-time high. What is our versions of perfection?
These are just so of the many questions digital models bring to the fore. For very long now, supermodels have become that thanks to sheer hard work and strong will power, surviving soul crushing diet and fitness regimes and working hours. Models often work gruelling hours under harsh conditions (it's not a breeze to model for bikinis next to a cold, cold sea!).
Do digital models solve these problems for them and the industry, or do they just take away the livelihood of someone who has worked very hard to build their stature in the profession?
For businesses, the benefits of 'hiring' digital models are manifold. Indeed, many companies are interested in the approach, which is why agencies like Brud.Fyi and Diigitals exist.
For a while now, we have had the technology to render different clothes on the same person so as to speed up the process of catalog creation. Now, with digital models becoming closer to life, we can do the same thing but with 'people' designed to specifications.
Do Brands Want The Drama?
For all the technology surrounding digital renderings and making them life-like, there's actually very little programming involved for the actual model. For example, Shudu is not a real person and therefore, she does not have a story of her origins. From a brand perspective, this is perfect because there is no personal baggage associated with the model which can be seen as an issue by consumers.
For groups like Brud.Fyi, however, that is apparently not much of a concern. The Instagram handle for digital influencer, Lilmiquela, took off like a storm in April of 2016. Considered a native Brazilian beauty, she has followers today to the tune of 1.5 million. Apart from endorsing fashion labels, she often gives recognition to hair and beauty brands for helping her maintain her look.
Early this year, another Instagram account called @BermudaIsBae threatened to bring down Ms. Miquela and to reveal her secret. The world watched as this virtual drama unfolded and we all eventually found out that both Lilmiquela and BermudaIsBae are in fact, not real. They are virtual models developed by Brud.Fyi and it is alleged that they orchestrated the entire situation to gain eyeballs and get people talking.
While virtual models are definitely worth considering, brands also need to evaluate the impact of using them and how consumers might see the shift. This is also particularly relevant when concerning body image. Virtual models can be created to specifications, but real people are not. When the industry as a collective is already receiving flak for glorifying one body type over another, it is probably not worth taking the business risk of representing porous, perhaps dubious, ideas of perfection and beauty.
The Business End Of Things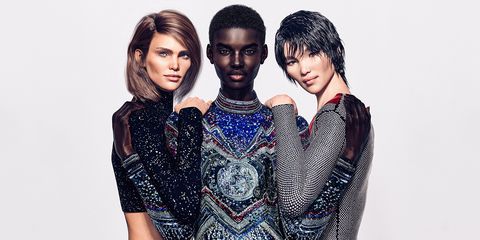 It may not come as a surprise that as an idea with unlimited potential, agencies that represent these virtual models are often funded to the tune of several millions. Brud.fyi for example, received close to $6 million in funding early this year (TechCrunch)
Investment firms are known to have a finger on the market pulse, and it is safe to expect that virtual models are here to stay. The only consideration now is regarding how brands might adopt them, and how they can do it in a way that consumers accept the change.
Balmain's Oliver Rousteing has already worked with the agency Diigitals for the brand's latest collection. Dubbed as Balmain's Virtual army, the campaign's messaging is clear- we're an inclusive space, where digital models can thrive. We don't discriminate.
However, people do associate themselves, and a brand, strongly with the models (think Alessandra Ambrosio for Victoria's Secret). Therefore, brands may need to put disclaimers next to each picture in which a virtual model is used in order to prevent a generation of people going anorexic to look like their favorite digital render..
Consumers rarely ever shop for the products. Instead, they shop for the way the product makes them feel. Fashion as a business represents feelings of desirability and social acceptance.
In this context, a picture with a disclaimer would be necessary but also be self defeating. If people cannot aspire to be like the model in the picture (because she isn't real), the product cannot hold the same sway over the customer. Balmain has succeeded in working around this catch-22 situation by advocating for inclusivity, and also being completely transparent about their use of virtual models.
There's no denying the fact that virtual models would be convenient to adapt and remodel. However, considerations around the ethics of doing so are on every brand's mind today.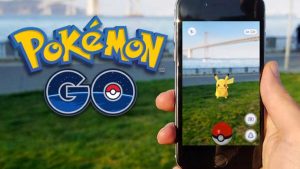 For now, much like Pokemon Go, people don't seem to mind the virtual drama of virtual lives as long as they can choose when to get involved in it. However, the minute it begins to influence their decisions in real life, they just may run far away from it.
Instagram, which is effectively Lilmiquela's home, paid attention to her as a person when that's what they thought she was. However, comments on more recent posts range from 'Are you really a robot?' to 'She's not real!' to the more doubtful, 'Is he a robot too?' on a group picture posted by her.
A smoother transition for these virtual models into people's lives could help. After all, video games have done just that for decades. Bringing virtual characters to life through CGI and more importantly, real actors. We do like seeing Lara Croft from Tomb Raider in the flesh, even though her adversaries are often digitally rendered.
Any brand looking to hire digital models needs to evaluate how virtuality can also render to be a threat to brand trust. Would it be better to render them based on the personality and mannerism of a real person? Would it better to be upfront about their origin than spin stories that confuse people? Is it worth, monetarily and from a brand perspective, to walk the tightrope?
At the dawn of every new era, there are the doubts and the questions. Eventually, what is permanent only becomes evident once the dust settles. As a brand, is it prudent to get on the wagon of change and use virtual models today, or would it be wiser to stay away until they becoming more mainstream?
Read The Vue Blog for more on digital models and how this is revolutionising retail, shopping and quality of customer experience as we know it.
Read More About Automated Catalog Management Solution