Back To The Basics With Coupons To Build Brand Loyalty

7

min read
Reading Time:
6
minutes
Vogue named 2018 the year of nostalgia. The retail industry agrees! From print catalogs to coupon deals and more, we're seeing a revival of the golden era of shopping. Why are coupons still popular? It is partly because of how people respond to shopping and partly an effect of the economy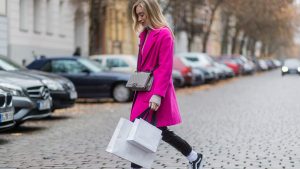 There is nothing more appealing than a good deal, and that's a big reason why coupons are back in action. As every ardent coupon collector knows, good coupon deals can help save a ton of money for the buyer while also keeping the stock moving for the seller. 
The Psychology Of A Good Coupon Deal
For a consumer, the benefit of a coupon is pretty obvious. But how do they help a retailer? Today, the more purchases a customer makes from a single brand, the more value the customer adds to the business. In other words, it is important to encourage repeat purchases. Coupons help retailers in two ways.
They increase brand recall and, therefore, brand loyalty. If a customer has the option of using coupons with one brand vs. shopping without benefits across multiple brands, they are most likely to choose the first option.

They increase the tendency to buy more with every purchase. Once we get a good deal, we are far more likely to want to splurge a bit extra because we saved all that money! This means more products sold per order, which again adds to the bottom line.
But that's not all. Like every other marketing effort, understanding the consumer is the very first step in designing a good coupon deal. And what is a good coupon deal? It is, quite simply, the one that leads to most conversions because most of the target audience finds a use for it.
Broadly, when it comes to coupons and consumers, there are two different kinds of people to consider, particularly in fashion retail.
1. The Fully-Aware Consumer
In many ways, these are the easiest people to cater to. They have a strong opinion on what they will buy and at what price point. The best part is that these people are also vocal with feedback. When you send out surveys, these are the ones most likely to respond. To them, not just any coupon deal will do. This is also immensely helpful because if the coupon satisfies this segment, it will most likely satisfy all the others. Just by being picky, they ensure that retailers give them the best deal possible, but they also understand the price vs. quality debate and do not expect very heavy discounts.
2. The Deal Shoppers
On the other end of the spectrum, we have those customers who will only shop when a good deal is available to them. These people make a great test audience for your deals because you can see exactly what works and what doesn't for an extremely price-sensitive segment. To these people, coupons aren't the only form of gratification- they will take any deal as long as it is a good one. However, the appeal of a good coupon isn't lost on them. For retailers planning to launch a coupon campaign, these people make a good sample population. You can identify them by the people who shop online through an email discount link or always remember to bring in their repeat purchase coupon when visiting the store.
How To Use Coupons Successfully To Drive Sales
According to a Valassis Coupon Intelligence Report, even typically brand-loyal shoppers will be tempted to go after a different brand if a coupon option is presented to them. In other words, coupons can cause people to consider their buying options. Recently, several retail experts have argued that the loyalty economy has given way to a value economy, and they're not far off.
Even the biggest purchase decisions of our lives are no longer determined by what the legacy says, but by what adds most value to our specific use-case. Plus, there's no denying the fact that a good discount or other gratification makes our purchase that much more beneficial. If coupons are out and about eroding brand loyalty, how can brands use them to build loyalty?
Clearly, a majority of the buying population is inching towards a good discount or other forms of price gratification. Some retailers choose not to compete on price. Here are a few ways to use coupons successfully and make them an important part of your marketing strategy. It is also important to note that coupons work well for those retailers who sell a more generic inventory- in other words, for retailers selling niche goods, their product story is often enough to drive sales, coupled with a first-timer discount. Coupon deals are best-suited for businesses looking to play by the volumes and operating in an intensely competitive market.
1. Offering Highly Relevant Deals
Sometimes, 70% off isn't the coupon that consumers are looking for. Indeed, such deep discounts don't always paint a picture of a successful retail venture. This is where understanding customers better play a huge role. When retailers know exactly what pain points customers have along the buying journey, they are likely to offer useful deals.
For example, customers shopping for an outfit would find deals on shoes and accessories lucrative. A beauty retailer launching a new collection can offer a coupon to existing customers who are willing to take the makeup session at the store.
In other words, coupons must serve a clear objective. To be sure, a discount can be offered in any form but some people just enjoy the thrill of proactively saving money. This is the experience that a coupon needs to recreate.
2. Using Technology
The last thing consumers want to see is a deal for a product they just bought or a 'you forgot to checkout' email right after they've made a purchase. The same goes for coupon deals. There's nothing more disappointing than a coupon that does not work at checkout. And yet, many retailers fall into this trap of expired coupons often.
One way to solve the problem is to use technology effectively. Today, there's an app for every retail problem imaginable and it is worth using technology to track active and expired deals. This way, customer service reps can also respond to customer queries. Technology can also help retailers customize deals for every consumer.
Amazon does this in the form of deals on frequently purchased orders. Even for smaller retailers, data on consumers is widely available. It is just a matter of streamlining the offers to match with demand.
3. Getting Feedback
Often, someone who tries to use a coupon and fails is very likely to abandon the retailer for good. This is the touchpoint at which a customer is most upset. So, this is also the touchpoint at which retailers can gain feedback. Instead of a standard coupon failure message, how about a popup asking for the customer's email address so you can send a more relevant deal?

The key here is to send the deal within a few minutes of asking for the email address. Also, the new deal has to be more lucrative than, or as lucrative as the one that just failed to work.
Once you have access to the email address, it is possible to send more deals in the future. Checkouts that happen after this process are the best place to garner feedback on the buying process. If customers are satisfied by the new deal, or if they don't receive one, they are likely to be vocal about it here.
Part Of The Bigger Picture
Like most other marketing efforts, coupons cannot exist in isolation. Instead, they should be one aspect of a larger marketing strategy to build brand loyalty. Loyalty is a product of continuous value addition. It can come in the form of high-quality products that never disappoint, and where a coupon seems like a great add-on for a product that already performs well.
Customer engagement is another aspect to consider. If brands were people, the ones with most charisma are the ones heard most often. To even the playing field, we have social media that today blurs the lines between big brands and up-and-coming retailers.
Coupons can also drive specific goals for businesses. H&M used coupon deals last fall to bring more people into stores. In many ways, the H&M Conscious coupons are a way to bring people back into the store for more purchases. So, when considering a coupon campaign, one must take into account the end objectives as well as their target audience. After all, everyone including the retailers deserve a good deal!