Retailer's Guide: How A/B Testing Can Increase AOV By 16.5%

5

min read
Reading Time:
4
minutes
Using A/B Testing or split testing strategies to provide personalized experiences online should be the number one focus for retailers in 2021.
With more shoppers online now than ever before, most retailers are riding on the personalization wave. They are working towards providing the best possible user experience with the help of AI
And to unlock the potential of any tool, retailers need to understand the nuances of customer behaviour online. At Vue.ai, we've been able to help retailers do exactly that. Here's how retailers can offer true 1:1 personalization on eCommerce in 2021:
By constantly analyzing user behaviour and working with shoppers to help them make informed decisions
By enabling teams to run experiments and optimize user experiences on their eCommerce platforms
In our recently launched product, VueX— a platform to build personalised customer journeys— we introduced A/B testing features for retailers to create multiple Retail personalization strategies. This will enable them to make statistically-backed decisions to optimize customer journeys.
Read on to know more about A/B testing and why it's essential for retail business growth in 2021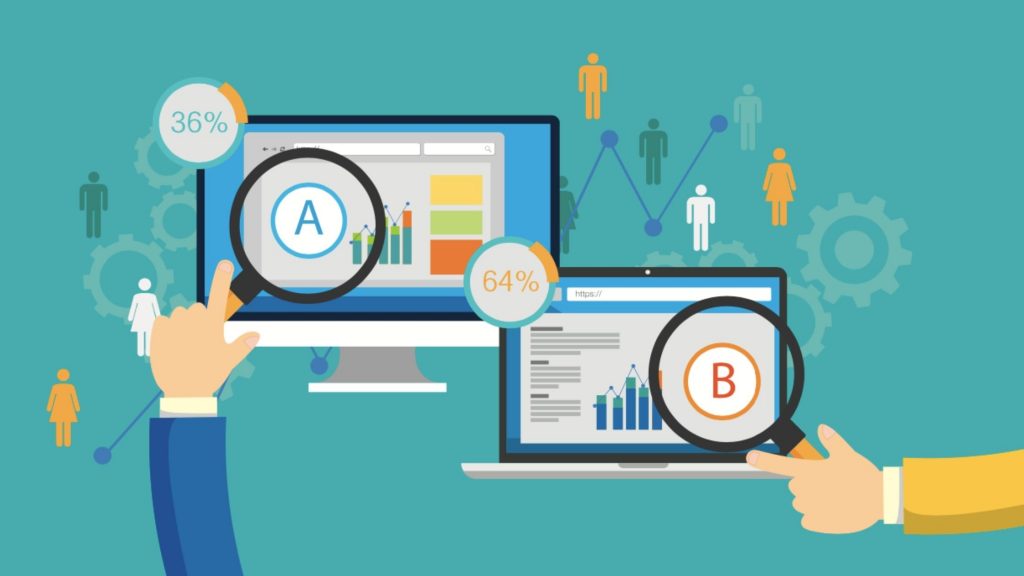 What is A/B testing?
Also referred to as split testing, it compares two variants of the same webpage to conclude which one performs better.
This process allows retailers to solve essential business questions, generate more revenue from existing traffic, and set the justification for a data-informed marketing strategy.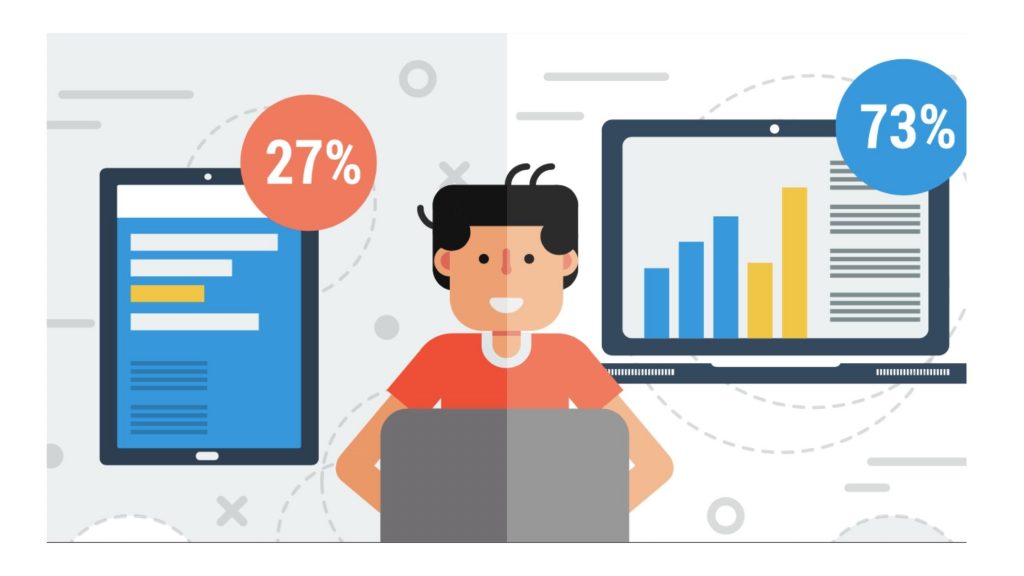 How does A/B testing work?
Typically in A/B testing, the variant that gives higher conversions is the winning one, and that variant will help you optimize your site for better results.
Retailers can show 50% of visitors version A (let's call this the "Type A"), and the other 50% version B (let's call this the "Type B").
The version of the webpage that ends with the highest conversion rate wins. If Type B had generated the highest conversion rate, that would be the winner, and the retailer can then push 100% of visitors to that variant.
Let's say you're an eCommerce manager who's figuring out different ways to reduce bounce rate from a page, you could test them out with the A/B testing feature in VueX. It randomly splits your site's traffic into the different variations you want to test and statistically determines which variation is actually achieving the goal you've set. Goals could either be based on improving either engagement or conversion rates, depending on overall business goals.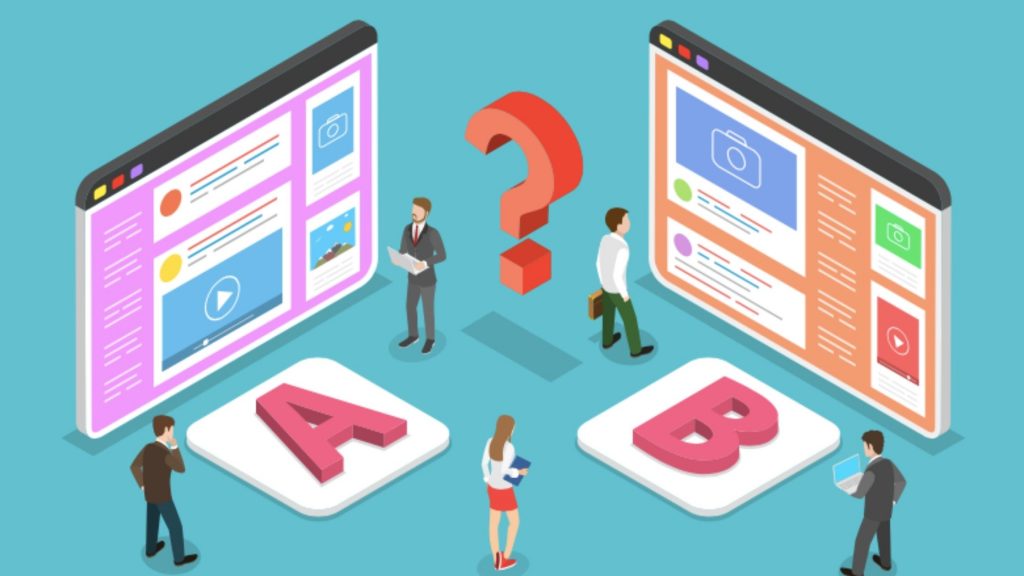 The importance of a good A/B test design
A/B tests take the guesswork out of building winning shopper journeys. But the only thing worse than having no data is having bad data.
In order to run statistically significant A/B tests, retailers need to:
Define a clear goal or KPI they want to measure at the end of the test
Setup a test where the variations in the shopper journeys are distinct and kept to a minimum
Tests need to run long enough (at least 2 weeks) irrespective of whether it hits the statistical significance target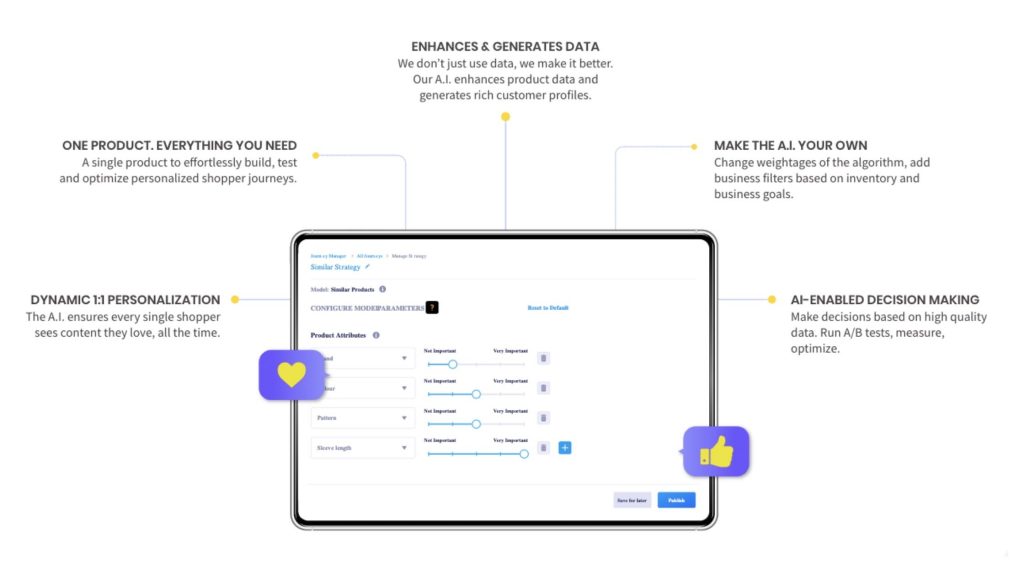 The perks of implementing A/B testing through VueX
VueX enables retailers to test and identify personalized journeys that lead to increased conversion, AOV, engagement, revenues and profitability. The dynamic interface at VueX empowers retailers to modify their key parameters and tweak the underlying algorithms to fit their business goals without having to write a single line of code.
The tool has a comprehensive analytics dashboard that helps constantly track, measure and analyze metrics at the most granular level. Retailers can identify primary and secondary metrics and track their trends on the dashboard.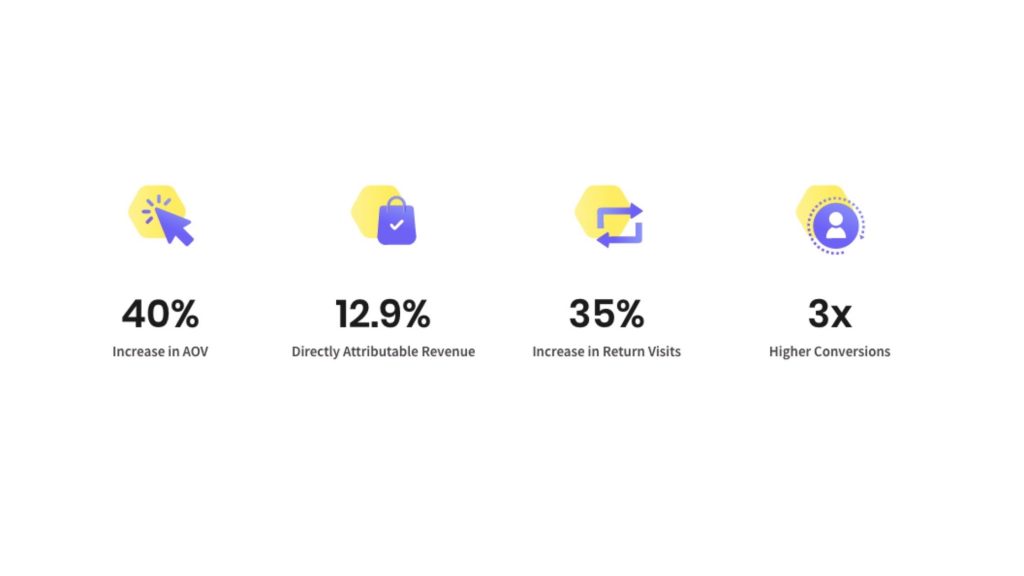 How the A/B Testing Feature on VueX Can Help Retailers?
15.5 % increase in conversion over 8 months
2x increase in conversion rate over 2 months
10.2 % increase in engagement rate ~1 month
16.5 % increase in AOV for 3 months
VueX is a single product designed for retailers to build personalized journeys and A/B test them, to identify winning ones.
Whether you're a marketing manager looking to increase the sessions on your product or a creative head trying to figure out the ideal design for your social campaigns, you can use the A/B testing feature in VueX to test your way to success!
---
Read more about Virtual dressing room
Read more about personalization platform