Tapping into the Movement Mindset

5

min read
Reading Time:
4
minutes
The arc and form of everyday physicality has been undergoing a transformation through the last two centuries. Take for instance, the most common physical exercise: running. Although track and field events have long been well-established, a new order was rising in the 1800s: road running.
Rejecting the artificial environs of a controlled race, road runners rebelled by taking to the streets in the age of pedestrianism — laying the foundation for modern-day jogging. From there on, different offshoots of running spawned communities of marathoners, cross-country runners and orienteers. And in the last few decades, indoor training that combines sport and lifestyle like aerobics, Zumba and yoga have become highly popular in a fast-paced, connected world.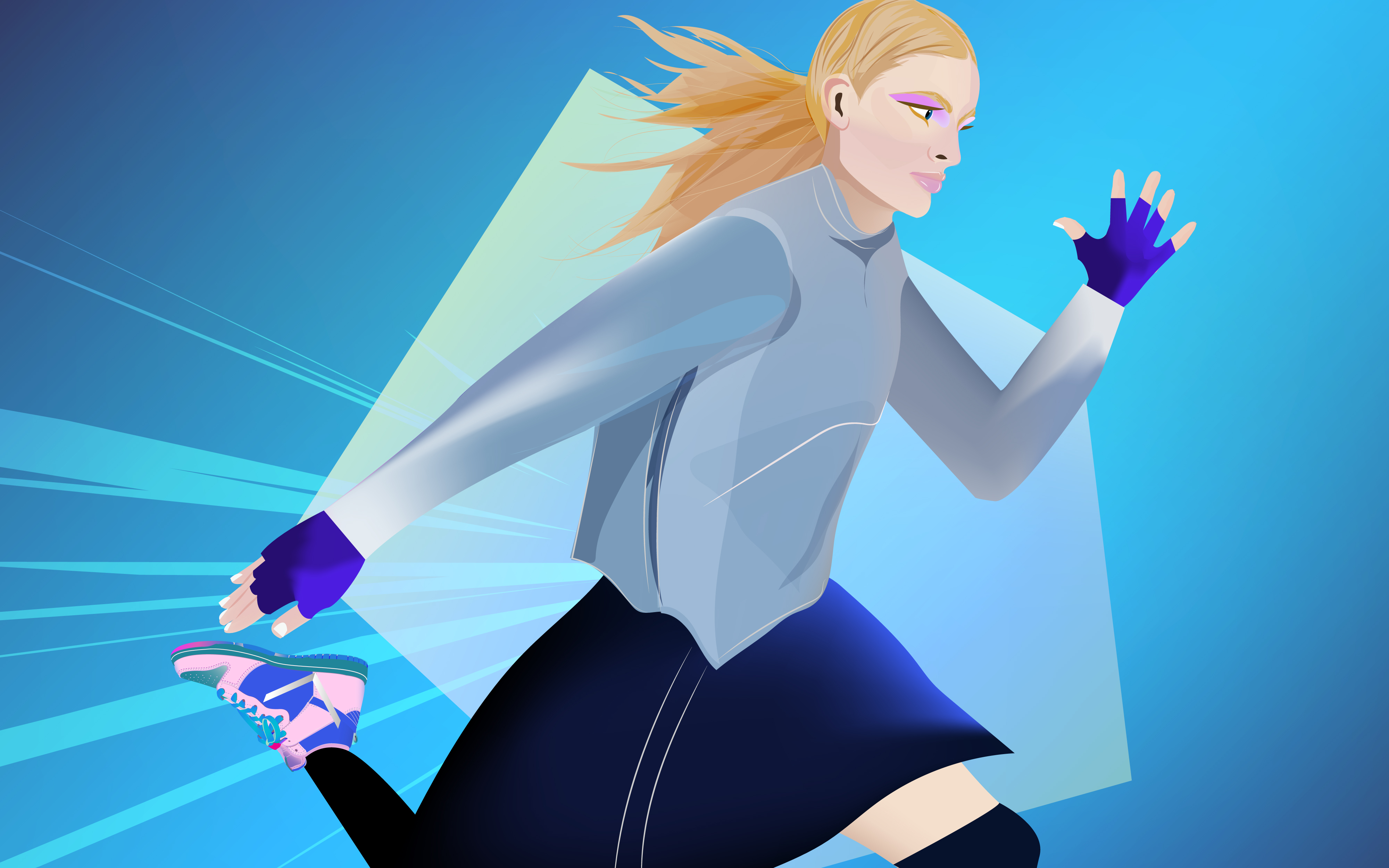 On this side of the 21st century, technology acceleration, higher levels of health consciousness and convenient ways to exercise have paved the way for tremendous growth in markets related to sports apparel and accessories. And from sportswear and gym wear to active wear and athleisure, our definitions have been morphing along with our behaviour.
And these functional pieces are going a step further in cracking what wearables still haven't been able to — incorporating technology into clothes and accessories in ways that don't seem awkward or unfashionable for the wearer. Gym clothes smoothly transitioned away from traditional form factors for wearables. The pervasive shift now is to seamlessly merge exercise with other parts of life (and be fashionably comfortable whether you're exercising or not).
It's style meets substance, in very human, lifestyle-centric ways.
Technical Apparel Enabling Mobile Lifestyles
Technology has always been behind or an actual part of our clothing. Case in point, the modern zipper. Created by electrical engineer Gideon Sundback in 1913 from existing designs, it changed the way we fastened clothes.
But its high fashion point came fifteen years later when Irvin Schott created the Perfecto — a shorter version of the aviator jacket, fastened with a zipper instead of buttons, and named after his favourite torpedo-shaped cigar. Its bad boy, anti-hero aesthetic was set in stone when Marlon Brando swaggered in wearing a tight-fitting leather Perfecto in the cult biker film 'The Wild One'.
Or take Gore-Tex. It failed in its original purpose to serve as a cheap Teflon coating for wires in the late 60s, but was an instant hit as a breathable, waterproof material for the outdoor life. Today, Herschel Company Co. is one of the brands collaborating with Gore-tex to create urban waterproof hats and classic backpacks.
We also have companies like Project Jacquard who weave conductivity and electronics into washable fabrics that are gesture and touch sensitive. Their first product slated for release in 2017 — the Levi's Commuter Trucker Jacket — was created in collaboration with the Levi's innovation team and Google. It is specifically designed for urban bike commuters.
Going to work on a bike or stepping out in the rain are routine, unglamorous activities, but good fashion tech can make it both convenient and beautiful.
We're moving towards a social culture where we don't need to dress up to go out every day. It's full contact, always on, durable, performance-oriented clothes that run the gamut of our mobile lifestyles. Also, an increased awareness of health and fitness and a generational shift in professional style has once again redefined our relationship to technical, movement-oriented clothing.
Gesture-controlled clothes may not have penetrated our daily lives yet, but athleisure has become ubiquitous across the spectrum of locations and spaces that people occupy every day from homes, shops and gyms to offices, bars and flights.
Athleisure and the Modern Consumer
When it comes to trends, athleisure is a good barometer of our times. Based on research, the MIT Sloan Management Review decodes the social psychology of the consumer mindset,
'If you get a consumer thinking a certain way, that way of thinking — that mindset — can influence his or her subsequent shopping behavior.'
They found that when dealing with large datasets of similar products, two particular mindsets are relevant to how people shop: the abstract and the concrete. The abstract mindset encourages people to think in broad, general ways and the concrete mindset gets to the nitty-gritties of low-level details.
Athleisure brands cater to both mindsets, but they make a stronger appeal to the former than the latter because of the aspirational nature of fitness. For instance, Nike Lab's latest products like the Transform jacket and the Windrunner are marketed with detailed descriptions of the technology behind them, but also with beautiful imagery and interesting stories of collaboration.
And contemporary brands like Kit and Ace promote their activewear line by fostering a sense of community and social connect with their customers. Kit and Ace's retail stores all double up as community centers to enroll customers into a philosophy and lifestyle that characterizes the brand. Co-founder JJ Wilson says,
"Kit and Ace really is about more than just clothing. By hosting in-shop events and working with great local partners, we're investing in building a community."
Two researchers in 2012 coined the term 'enclothed cognition' after studying the effects of clothing on self-perception. The athleisure market taps into this human quirk. Brands build communities based on a shared vision of being perceived as someone who is into regular exercise and personal wellbeing. And this self-identity spills into other areas of life like leisure and travel. It's become de rigueur to be seen wearing exercise clothes while running errands or spending an afternoon at home.
The trend has been gaining popularity since the early 2000's and today several brands like Aday, Net-a-Sporter, Lululemon and Tory Sport inhabit the universe of athleisure in retail, and wearable health monitors like Fitbit cater to the tech-savvy niche within it.
But what comes next? With the rise of mixed reality and with humanity's foray into artificial intelligence, what will athleisure morph into?
We can only tell by continuing to study the effects of new technologies on our psychology to understand how it can appeal to the human spirit of achievement and fit in with our fluid definitions of movement and leisure.
Disclaimer: Mind Over Matter is an editorial series. The featured opinions in this article are not an endorsement of Vue.ai or Mad Street Den.