Conversational Commerce: The Emerging Frontier of Shopping Experiences

11

min read
Reading Time:
9
minutes
The word A.I today probably conjures up images of robots stealing your jobs. News headlines tell you the useful life of the human brain is coming to an end. Absolutely not. Instead, artificial intelligence or A.I can enhance a person's interaction with an organization, and even humanize it.
Now, it may be hard to believe that even today most Americans that shop online are spending their dollars in-store. But that's probably because the salesperson makes them feel comfortable. Retail has indeed become a battleground for the machine learning and AI revolution. And, it's no surprise that more and more companies are leveraging technology to offer personalized experiences to shoppers wherever they are. This is conversational commerce.
Conversational commerce is the use of AI chatbots or virtual assistants, messaging apps and live chat in the shopping experience. Through these channels, consumers are given the same hand-holding, as they would experience when they walk into a brick-and-mortar store.
Three of the five largest social networks in the world – WeChat, WhatsApp, and Facebook Messenger – are messaging apps. They each have over a billion active users.
Joshua March, CEO of Conversocial, said that he believed messaging apps were "the future of customer service." According to him, messaging apps have two main advantages over "traditional" social networks: they're private (which brands love because it keeps customer complaints private) and they're persistent (customers love this because they don't have to repeat their issue or even their account details to multiple agents).
Most recently, Conversocial acquired Assist, a company that focuses on chatbots and next-generation messaging automation. According to CEO March, Conversocial has seen the volume of conversations taking place over its messaging channels grow by more than 900% in the past few years.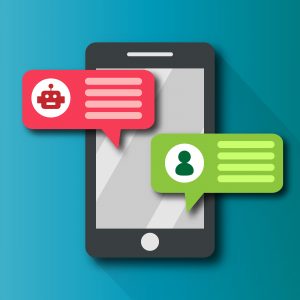 "The future isn't about downloading another app. We are moving into a world where you can do everything with a brand with simply a conversation. A conversation that remembers your preferences; learns over time; and creates the best customer experience: a conversational customer experience. We now have the resources and an end-to-end solution to own the customer experience from marketing and sales all the way to service," said Shane Mac, Conversocial's Chief Automation Officer. "The truth is humans don't scale and bots don't build relationships, but when working together optimally the benefits are exponential and the ROI significant. Our clients see, on average, open rates eight times that of email and a 36% uptick in revenue."
Conversational commerce offers accessibility and the necessary nudge to customers during checkout when they're about to abandon their shopping carts (shopping cart abandonment) . For example, if you have a complaint you can submit your complaint right through Facebook Messenger and get responses quickly.
"AI gives retailers in the fashion industry the ability to create the digital version of the salesperson," said Patrick Giusti, Head of Business Development at Vue.ai, in a recent webinar, Conversational Commerce: How to drive next generation shopping experiences with AI. "The personal stylist was relatively exclusive but with technology we can bring these capabilities to all customers, creating a higher level of engagement; leading to more clicks, higher average order value, more engagement, more loyalty."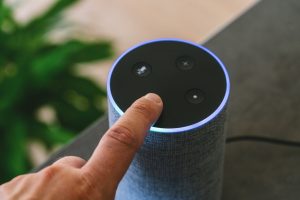 In fact, purchases made through voice assistants like Amazon's Echo and Google Home are set to hit $40 billion by 2022 as the technology becomes better, as smart speakers become ubiquitous in homes, and consumers become more comfortable with technology. There are more than 1.5 billion assistant devices today and this number is set to grow to 8 billion by 2023.
Among the U.S. residents who have a smart speaker, 62% have used it to buy groceries or other products. "That number has been going up incredibly rapidly over the last two years," said John Franklin of OC&C Strategy Consultants. "That's clearly a big driver in the overall potential in voice shopping. We then expect household spending with smart speakers will increase also."
So, what defines a great conversational commerce experience?
Establish multiple conversational channels
Your website may be a one-stop-shop for your customers' needs but other channels like Facebook Messenger and voice-based applications like Alexa can extend your reach. These systems can function like traveling salespeople. Note, however, these are just the beginning of the conversational commerce journey. Chatbots, for example, shouldn't be the end for consumer interactions; they should be designed to be part of the customer journey.
Create a personalized experience at scale in real-time using chatbots
Modern chatbots built with natural language processing (NLP) understand the intent of your customer's query – regardless of how it's asked. This makes chatting with bots more seamless and more effective. Additionally, companies should reflect on how chatbots and conversational AI fit within the larger marketing and customer service experience.
Conversational Commerce: Perfect For Innovation-Hungry Consumers
"Technology is enabling us to evolve the consumer experience in exciting new ways. From virtual try-on to customized makeup, technology allows us to create an interactive and innovative experience for personalized beauty," said Samantha Bort, manager of digital innovation and entrepreneurship for L'Oréal USA.
In 2017, L'Oréal partnered with Automat to explore the world of AI and conversational marketing. It rolled out a series of beauty-focused services on Facebook Messenger as a way to experiment with virtual assistants and chatbots.
"If I search for ingredients on Google, I'm searching based on keywords," said Stéphane Bérubé, CMO of L'Oreal Canada. "A bot can offer information that is personalized based on a user's questions. The marketer's dream is to engage one-to-one. With search, people are reading generic information that isn't personalized to their questions or needs. The only way to do that is a conversation, and a bot lets us scale those conversations."
As L'Oreal takes the lead in the beauty industry and bets on AI and machine learning, it's also aware of the challenges that await it down the road. For example, one potential speed bump is that many consumers may not know how to pronounce the name of L'Oreal's Maybelline brand.
"When it comes to voice … how do you pronounce the name?" asked Antoine Borde, L'Oréal's global e-commerce acceleration director. "We need to understand how people talk … What are they going to tell Alexa? 'Buy mascara.' Or, 'Buy Maybelline.' Or 'Maybelline.' I don't know."
In light of this fact, Borde believes marketers in the beauty space may have to adjust their preference for "fancy names."
"We not only need to understand what people are going to write [and] search, but now we need to understand what people are going to say to their device," Borde said. "People don't even know how to [spell] Maybelline … [Is it] double 'n'? One 'n'? An 'i'? It requires that we rethink the way we write the name of our brands, [and how] you write the product descriptions."
Among companies spearheading conversational AI innovation is Stockholm-based Furhat Robotics that launched the "world's most advanced conversational AI and social robotics platform" in late 2018. Furhat is a unique device that goes beyond chatbots and digital assistants; it combines technology akin to Siri or Alexa and humanoid robots like Pepper.
"We've seen research that shows that in certain situations people are more comfortable opening up and talking about difficult issues with a robot than with a human," said Samer Al Moubayed, CEO, Furhat Robotics. "That's because a robot's personality can mirror the personality of the person interacting with it and because people don't feel judged," he added.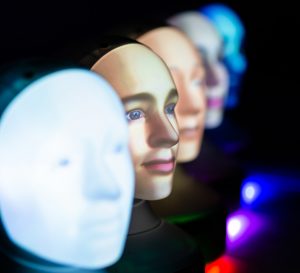 Furhat has been used in multiple ways: as a multi-lingual concierge in Frankfurt airport to assist travellers, as a teaching assistant in a few of Stockholm's schools, and as an interviewer for a Swedish employment agency. It's a social robot that communicates with people just as they do with each other – by showing emotions, listening, maintaining eye contact, and speaking.
Now, tech giants Alibaba and Google aren't far behind when it comes to expanding access to conversational AI. Google Duplex is a new Google Assistant feature that'll be widely available to Pixel users soon; this AI-powered feature will be able to call businesses and make reservations with a human voice. Isn't that cool? Alibaba's AI-driven chatbot Dian Xiaomi, too, can understand a customer's emotions and can notify human customer service executives to intervene. Fun fact: the chatbot serves more than 3.5 million users a day and processes 90% of a customer's queries. This chatbot along with Alibaba's other technological advances in machine learning and natural language processing helped generate $25 billion in sales on Single's Day in 2017 (this is nearly $20 billion more than Cyber Monday in the U.S.).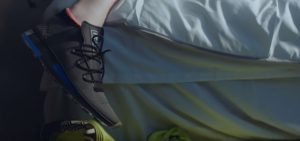 Conversational AI, including chatbots, is gradually becoming a vital tool in enhancing businesses' capacity for personalization and efficiency. For example, Adidas uses chatbots for its online stores in delivering personalized engagement for post-sales service. The chatbot delivers personalized service to customers and when there's a need for human interaction, it hands over the task to one of Adidas' 1,100 human agents.
Barriers to Growth of Conversational Commerce
While enthusiasm for conversational AI is high, exactly how long it will take for companies and brands to fully leverage it is up for debate. For instance, there are hurdles that prevent people from making voice commerce a consistent habit. For many people, they're still in the learning curve phase when it comes to voice assistants.
"First, people need to become more comfortable interacting with voice devices in general, then comfort in purchasing will follow," said Mark Taylor, EVP and Chief Experience Officer, Capgemini DCX Practice. "Our research on conversational commerce from earlier this year confirms this: 24% of shoppers said they would use a voice assistant rather than a web site. However, three years from now, that rises to 40%."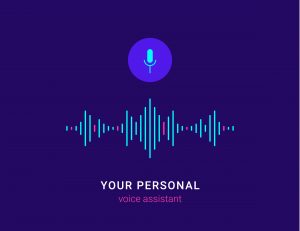 Voice adoption won't be easy. One reason is difficulty and the second is trust. Price comparisons may even prove difficult when you're placing your order via a voice assistant.
"We've been conditioned over the past 10 years to put certain keywords next to each other in a search bar to make sure we get optimal results," said Ryan MacInnis, Director of Marketing at Voysis. "We know that if we type in 'red shoes' versus 'shoes that are red,' the latter might get you no results. If you say something through voice instead, asking about 'shoes that are red that are size 12', the voice should be able to extract what you're looking for due to the data available now."
In the case of chatbots, customers could be confused as to whether they're interacting with a real human or a bot. This lack of clarity could discourage them from proceeding with the shopping experience even though the technology can actually help them. Here, transparency is essential. Retailers have to figure out whether they want their customers to know they're talking to a device or a real human being.
Knowing that voice technology and chatbots are bound to cause some bumps in the road, retailers need to understand the change in shopper habits, conduct more tests to understand how consumers respond to conversational AI, and find ways to engage with a young audience – more specifically early technology adopters.
All's not bad either. If you're a retailer selling commodities, your customers can easily say, "Alexa, buy toothpaste" or type "buy toothpaste" into a chat. But if you offer luxury or bespoke items that require a more sophisticated search, then conversational commerce may require more technology to be integrated.
"Conversations are happening very frequently – when they are happening – but they are only happening within category leaders," said Mukund Ramachandran, CMO of Dynamic Yield. "People realize that the way conversational commerce is going to work today is that it's going to work for categories that have repeat purchases and kind of a loyalty-esque behavior, versus behavior around discovery."
Among people who do shop via voice, 83% said they have confidence in the virtual assistant's suggestions. This implies that once customers try the new way of buying goods and services, they often like it. 
The Future of Business: It's All About Conversations
"Commerce is not limited to the transaction – the role of voice in accompanying consumers on their journey to the transaction (and beyond) is starting to take shape," said Mark Taylor of Capgemini. "Voice will be an extraordinary vector of brand differentiation, and this differentiation will drive preference."
While chatbots can serve as an efficient way to offer shoppers solutions to their problems, their future success will depend on how companies and retailers integrate them into a seamless customer experience strategy, which puts humans in charge of the moments that matter.
But one thing is certain – voice and chatbots are far from being irrelevant; they're innovations with real potential. They're not a fad. Instead, they'll continue to disrupt retail over the next few years and beyond.