Local Brands Are Going Mainstream- Here's Why 

8

min read
Reading Time:
6
minutes
Globalization and the internet have been taking every industry by the storm for a while now. And both phenomena have been immense influencers for the steps brands have been taking to expand their businesses.
Why? Because they have made it possible for shoppers across the world to access brands they otherwise could not. For local fashion brands, this is a big deal as they now have the opportunity to tap into new markets with the right doors willing to open up and welcome them.
That said, local brands definitely have a few advantages in their market of origin. They've been in the picture for long, have a robust supply chain in place, and also have a significant number of consumers already trusting them. But when they go global, they are left with the challenge of replicating this experience across each location.
Here's what local fashion brands today have access to and need to work towards to go global:
Increase Avenues For Fashion Brands Looking To Make It Big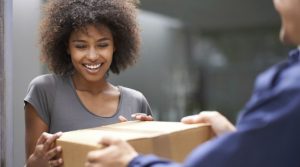 Amazon Australia

with its newly-launched storefront for local fashion brands has garnered a lot of attention recently. While the retail behemoth's interest in fashion is opening up a market worth

$1.3 trillion

, Australian fashion brands are being driven by the availability of a platform as huge as Amazon giving them access to consumers around the world.




Also, the chance of being one among 15 up-and-coming Australian brands to win a whopping $75,000 marketing package is an obvious incentive too! The store reportedly features as many as 150 local fashion brands alongside many international ones.

While Amazon's venture into fashion in Australia is more recent, Shopbop Australia has been encouraging local brands by providing them with a platform to showcase their offerings to global audiences. Shopbop boasts collections from Australian fashion labels like

Alice McCall

,

Dion Lee

,

Zimmerman

and more.

In addition, local fashion weeks have been setting the stage (literally) for local designers and brands to present their offerings and move toward a more global presence too. With more international biggies becoming a part of such events, it's becoming possible for local brands to get noticed in today's cut-throat fashion environment.
Take the Korean Hera Seoul Fashion Week for instance. The executive director of the event since 2015, Jung Ku-ho has been on a mission to help Seoul's best fashion designers and brands every year enter the global fashion scene with its "10 Soul" designers project.

After being chosen, the best of the best local brands are helped with global marketing and networking with fashion editors and international buyers. Korean brands Blindness and Push Button made it big through this avenue and managed to find spots at the London Fashion Week this year.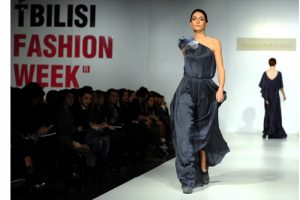 The same goes for Georgian fashion events. Thanks to the country's yearly Mercedes-Benz Fashion Week Tbilisi that hosts editors, influencers, and buyers from across the globe, Georgian designers are on their way to becoming known entities in the global fashion scene.

With the kind of exposure this event offers, more local designers are inspired to create for an international audience.
How Can These Fashion Brands Go Global?
Go Local With Products In Each New Market
For many brands today, going global mean fashion brands need to keep in mind that regional exclusivity is essential for shoppers across countries. So, a great deal of market research accompanied by insider knowledge can help a brand come up with unique ideas that work in specific markets.
For instance, the high level of focus on customers helps Spanish fashion retailer Zara factor in the physical, climatic, and cultural differences for its offerings across markets.

This includes smaller sizes for its more petite shoppers in Japan, clothes made to suit the South American climate, or specially-designed outfits for women in Arab countries while keeping in mind the cultural differences.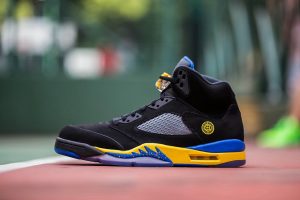 Another brand that gets going local amazingly right is Nike. It once launched a shoe model in Shanghai with a Chinese character for the city's shortened name alongside the brand's trademark "swoosh". A small but effective way to appeal to its fashion-conscious consumers in Shanghai.
Another seemingly surprising addition to brands that have perfected going local is luxury brand, Louis Vuitton. Although always international in its outlook, the brand has always understood the importance of localizing for a new market. When it launched in Japan in the mid-1990s, the brand didn't go the conventional way of opening its store in an established area of Tokyo. Instead, it opened its flagship store in a relatively unknown area and had it designed by a successful local architect who fused Japanese minimalism with the classic Louis Vuitton style.
Today, this area has become a center of high-end retail in Tokyo. Louis Vuitton's strategy is a great example of how going local could be more than just customizing outfits for different locations.
By Localizing The Supply Chain In All New Markets
The fashion industry has always been the stage for changing trends. With shoppers today wanting the latest and the best trends as quickly as possible, fast fashion brands are increasingly being preferred across the globe. So, local fashion retailers looking to go global need to work toward localizing their supply chains in newer markets as well.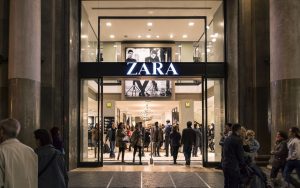 It seems impossible to talk about this without bringing up Zara. The brand is much-loved no matter which market it makes its way into because of its incredible design-to-shelf speeds. Although its basic collections are mostly made in Asia, as many as half of Zara's products are made in Spain or nearby European countries.

This works out extremely well for the brand because its factories can manage sudden changes in production driven by constant customer feedback. Not just that, because of being closer to its target markets, Zara can also make the latest fashion available to its shoppers in a matter of days!

Also, by outsourcing its standard designs (which are a low risk factor), Zara manages cheaper production costs while reducing wastage of raw material and stock of most of its products.
While Zara hits the mark with its localized supply chain strategy, brands like Uniqlo, H&M, and Marks & Spencer aren't too far behind with their interest in local sourcing. These brands too have been increasingly focused on offering customers the latest fashion by localizing their supply chain efforts to the maximum extent possible.
Also, with transport contributing to of greenhouse gas emissions in the lifecycle of a garment, localized supply chains can help fashion brands lower carbon footprints and transportation costs.
By Making The Cultural Transition In Each New Market
For a local fashion brand going global, factoring in the needs of local populations across countries and tailoring offerings according to those needs is extremely vital. This naturally includes taking steps like analyzing the local market to understand local shoppers' needs better, switching language where necessary to reach out to more people, and modifying brand positioning in a manner that appeals to local people.
Although native to Spain, Zara has managed to give its customers – no matter where they are – what they want.

How? Because of its unrelenting focus on these customers.

Zara trains its employees and store managers to be at the forefront of customer research. So, they pay close attention to shopper feedback and continuously keep an eye out on what they are wearing for inspiration for local, unique Zara styles.
A local fashion brand that decides to expand globally also needs to make the language switch but only where necessary. Take Zara's launch in the Malaysian market for instance. While it might be first instinct for a brand to use Malay in such a case, Zara used English – the preferred language for its young target audience in the country – for its ads on social media prior to the launch.
Although its website is in the national language Malay, the brand allows users to switch to English if they wish to, thus catering to the needs of local users language-wise.
As for brand positioning, Japanese brand Uniqlo gets it perfectly right. The brand's international revenue has surpassed its revenue in Japan for the first time in 2018, showing for its impressive global presence today.
Uniqlo has been expanding unstoppably with the belief that irrespective of the location of a market, the truth will sell. So, it doesn't feel the need to hype its products while advertising them, making it safe to say that its slogan "Made for all" isn't just a statement. The brand lives up to it with its offerings of casual clothes made for everyone no matter what their age, gender, or ethnicity. Even other aspects of its business like its choice of models and global brand ambassadors resonate with the slogan.
Going Global Is The Way To Go
Entering the mainstream doesn't really come with a one-size-fits all strategy. The kind of approach you need as you go global will naturally change with the market you are tapping into, and the kind of brand yours is.

The one thing to keep in mind, however, is to stick with your brand message no matter where you go. Striking the right balance between the culture of the market you're entering and what makes you different as a brand is crucial for success.