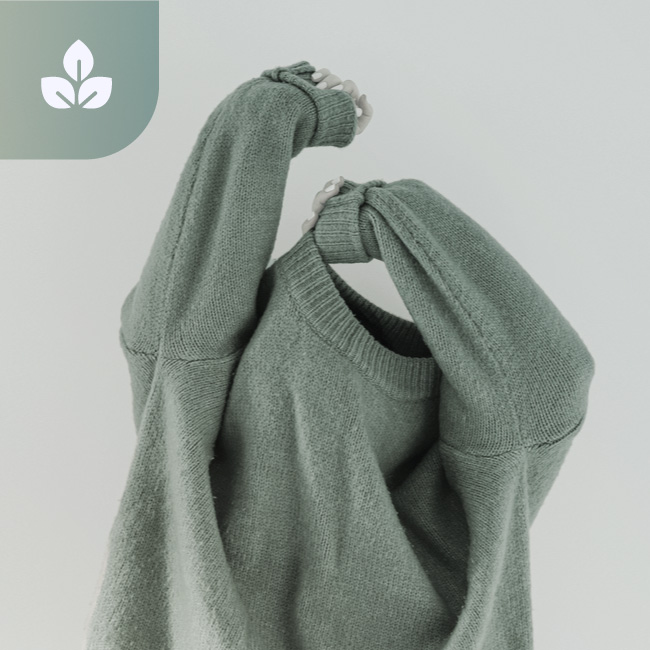 Sustainability As A Business Model, Not A Strategy: Vestiaire Collective
About this Podcast:
Sustainability as a concept today is on its way to becoming completely mainstream. There's been a massive push, especially in fashion, to create sustainable, planet-friendly products that can outperform their fast fashion counterparts. It now forms the very core of many business models around the world. One such retail business is Vestiaire Collective. Based in Paris, they are one of the leading global marketplaces for pre-loved fashion. The platform is dedicated to transforming the fashion industry for a more sustainable future by promoting the circular fashion movement as an alternative to overconsumption and the wasteful practices of the fast fashion industry. Meet Dounia Wone, the Chief Sustainability and Inclusion Officer at Vestiaire Collective. In this episode, she shares fascinating insights about the brand's vision, why sustainability is a non-negotiable and how they are changing shopping mindsets to being thrift and second-hand first and so much more!
Episode Transcript:
Akshara Subramanian
Welcome to a new episode of The Retail Podcast by Vue.ai. In these episodes, we speak to global change makers in retail and those that are moving the needle and pushing for change and creating impact. Today, this conversation revolves around sustainability. There's been a massive push, especially in fashion, to create sustainable, planet-friendly products that can outperform their fast fashion counterparts. This has obviously happened because of how wasteful the industry has been as a whole over the last two decades. In a sense, sustainability as a concept today is on its way to becoming completely mainstream. It now forms the very core of many business models around the world. One such retail business is Vestiaire Collective. Vestiaire Collective needs no introduction whatsoever. Based in the UK, they are one of the largest resale marketplaces. And with over 9 million members across 90 countries they just closed a large round of funding in the middle of a pandemic. So all that seems to be well on that front.
Akshara Subramanian
I'm excited to be in conversation with Dounia Wone, the chief sustainability officer at Vestiaire Collective and talk to her about the brand's vision, why sustainability is a non-negotiable and how they are changing shopping mindsets to being thrift and second-hand first. Welcome Dounia. Great to have you on our podcast.
Dounia Wone
Thank you. Thank you for having me today. I'm really happy to be here and I'm really enjoying talking about this topic that is really important for me, for now a long time.
Akshara Subramanian
Absolutely. You know, so Dounia, I kind of want to start talking about sustainability in terms of just how people are looking at it right? Like in a new circular fashion report by PwC and other fashion research firms, we've read that the circular fashion economy is set to become almost a $5 trillion industry in the coming year. And because Vestiaire Collective is completely built on preloved circular fashion, tell us about the company's vision for sustainability and your approach to it.
Dounia Wone
Yeah, of course. And it's really exciting to hear about those numbers each time we read about new studies. But just to give you some other insights, wearing and selling more is extending the life of clothes by just 9 extra months, reduce their carbon and water waste, sorry, footprint by up to 30%.So you can see that obviously there is a different opportunities here, opportunities for linear business to be more resilient and and embrace a circular fashion and circular businesses, but also for our planet, which is one of the biggest issues we have nowadays, and how we can reduce our carbon footprint overall and how can we still be sexy and attractive industry by doing something good.
Dounia Wone
Yeah, actually we also did a life cycle assessment of our own company and to understand service at Vestiaire. And for instance, so we had different things.
Dounia Wone
So what is our impact? Because obviously we are doing good and we want to have a sustainable business model and we have a sustainable business model. But still we create impact and at the same time, we wanted to highlight the benefits of the second-hand. And for instance, if I give you just one example, I'll say that buying a second-hand bag over a new one reduces the environmental footprint by 91% on Vestiaire service - based on our logistics and the way our platform works. So you can see that driving a more circular economy in fashion is really part of the solution in the biggest issue that we are facing today.
Akshara Subramanian
I think you hit the nail on the head because you're talking about so many different benefits of the circular model itself. And you can see that sustainability isn't just a buzzword today. It's a non-negotiable. It's something that everyone has to focus on because we're in that place in the world where we can't afford to take that lightly anymore. And I know that if brands don't really strive to optimize their model for circularity there's no way they can stay relevant. And I think, you know, I've been reading just different things. Obviously, we've seen so much about the Vestiaire Collective, but even other brands, like Farfetch just committed to retailing 100% sustainable products as its 2030 vision and Burberry is using technology to go more circular. So we'd love to understand what you're doing at Vestiaire collective in terms of just interesting initiatives around sustainability. So I'd love you to tell me a little bit about that.
Dounia Wone
Yeah, of course. We do have, in fact, I just told you and we are trying to go further. So we are working on 4 strategic pillars. So supporting our teammates and investors and this is our corporate engagement and commitment where your commitment will say it's better but on a different level. So on a sustainability level, how we tackle this issue together, how we can also have more eco friendly behavior and way of thinking strategic business decision, but at the same time is also on the social aspect, because I really want to to highlight the fact that it's not just environmental issues, it's also the social issues we are facing. And for our teammates, for instance, as we had when I arrived at the staff 2 months ago, now we created a huge task force because in Vestiaire, you can see that people are really committed and we like to talk about our consumers as fashion activists. But our first fashion activists are our employees. So they can think for the future of the company, they have the right to talk about different diversity and inclusion topics. That's the task force and we are giving them the force to change the future of the company. But we also give, and it is just an example of a different commitment we made in the last months. But now we are giving them 2 days to spend on their working hours to spend with an association, to be real activists also on the field empowering for instance, social association or environmental ones. We are also reducing our carbon footprint and this is a huge part of the strategy I put in place. It's also, really understanding our carbon footprint. That's what we did with the life cycle assessment, but also how we tackle the challenge and how we can reduce it to the very minimum. So we are hoping at some point to be carbon neutral and maybe beyond carbon positive and really exist and make a positive impact on the planet. I know it's sometimes it's just four things so, I really, truly believe that we can change the thing. And by saying that, I think the old pillars are really linked. Empowering our community, for instance, our consumer, our fashion activists have already made the choice to consume in a different way. But changing the way people consume, it's also not just give them the opportunity, but to educate them, for instance, to go beyond just selling and buying on our platform, but maybe have care-guides and know how to take care of their wardrobes, give them educational content and also really highlight the benefits of the second-hand.
Dounia Wone
So this is for our consumer and obviously, as we are a platform, we also really want to improve and give them the tools and the features on our platform to have the most sustainable behavior. So we are on their journey with the consumer, but we want to take the journey with them and be totally transparent in the next few months. We're really hoping to have a dedicated page, for instance, for the consumer to understand what we are doing behind the scenes.
Dounia Wone
And if you see here and my last pillar will be to trigger the systemic change and this is how we as a company take our responsibilities and also give our expertise on the field. And I told you about the linear economy of business, but also we want to trigger this change by being around the table with the decision maker, for instance. So we are working with the EMF, with the UN Fashion Alliance, with the government here in France also, to talk about and make and push them to take those decisions and to think with us. And giving our expertise for other brands who can be the change and need also and we saw it during the crisis we are facing today that there really needs to be resilience. This is the future. We cannot stay longer on this model. We need to change the model. And with our 11 years of experience in the field of second-hand, circular economy, we want to help them to be more circular. So it's now how we are going to work with different brands to push them to include the second-hand part and not just look at the eco conception of the items, then the return and then nothing. So, yeah, we are here and we are part of the solution, we truly believe we are part of the solution I think it's the key here to to trigger the systemic change in the industry.
Akshara Subramanian
I love the fact that there's so many things I did, not just one thing, I love those things that you said because when I had the first point that really stood out is that you really don't want to highlight just the eco-friendly and planet-friendly aspect. I love the fact that social activism is important. And I really like that language. You said about how consumers are not just our social activists, the first people are our employees itself. And I really think that when a brand truly believes that from their core and every single employee at the office really believes those values, you can actually make a larger change, because when your own people in the company don't really believe the brand values, it's very hard to do that.
Dounia Wone
And at some point would be just a marketing tool. So if you want to do the changes, you do the change with the people who are making the platform and I spent 10 years in politics before coming into the private sector. So I used to work with activists like real activists and now that I'm at Vestiaire, the first thing that was really coming to my eyes was that those people truly believe that they're here because they want to change the way people consume fashion. And it's something at Vestiaire, I witnessed the fact that everyone was an activist and how we can make them be more vocal because at the same time, we are talking a bit more diversity and inclusion for instance, into the brand and this is a good thing. But like how do you use this diversity of profiles and way of thinking and so all those diversities you need to create strength. And this is our strength at Vestiaire so people can be vocal and can be activists, can enjoy all the things so they can be better and propose different things to the consumer. And otherwise it's just a marketing tool.
Akshara Subramanian
Absolutely, I agree because I really think I love that. I love the concept of having social activists within your brand because you're not just looking at it as a business exchange and looking at it as something larger, something that you want to change from the bottom up, like a systemic change, I think is something that's really important. I think the other really interesting thing for me about what you said earlier was you've talked about certain things that can trigger systemic change, but also having partnerships that understand that, so whether it's what you were doing with EMF or U.N, I think that's something I want to touch upon. For sustainability. I think I love that whole movement of the fact that it encourages collaboration over competition because sustainability is not just for brands to bump against each other. It's actually a larger goal that the planet needs to have. So I love this kind of collaboration over competition. And I think, you know, I've been reading about the fact that you've been doing lots of things, whether it's Secondhand September or whatever you've done with By Far and Zalora, and the one you did with Joyce in 2019. I'd love to hear a little bit more about both and understand how I think you tried to promote the concept of sustainability with all these partnerships.
Dounia Wone
Yeah. And the purpose here with different types of brand partnerships we're doing or brand charities we are doing is really too, so I won't say it's so it was the first time. We are looking for the best way to put those brands or those NGOs but the purpose of those brand partnerships is also to highlight those who are already doing well, as well. And I would say also for charities to really see what it's behind being a sustainable company, or do we say a benefit corporation, a benefit corporation. It's also not just looking at your business, but more widely where you are and where as human beings, because at the end, that's what we are behind the screen, What do we want to change? With those consumers or these big audiences of millions of people coming on our platform, how can we encourage them and to do good. So that's about what we really want to be now more and more I'd say aggressive but it's not a good word, but more strong and make those partnerships for instance, the charities one at that point. And with the brand partnerships, it can sometimes be educational because that's what we did with this Temari for instance. So it was educational content about how to take care of your wardrobe and how you can extend the life of your items, because the purpose of the Vestiaire is not just to sell, it's also to buy better and buy less. And this is something we truly believe.
Dounia Wone
So if you're extending the life of your item, you can wear it more, but you would also be able to sell it. And not at the end, put it in the landfill. So we think of those partnerships as something that will be better for the planet and better for the social issues, for our consumers and for us, obviously, because it's the ecosystem is larger and it's a topic where you really need to share not just thinking through your outfits by yourself because it's really about sharing and actually.
Akshara Subramanian
Absolutely, I completely agree with you there. I think you touched upon a very important fact which consumers have right. At the end of the day, they are the people that shop on your website. So they are the ones that also kind of really resonate with the values that are coming there, because there's something that you're providing them that is not available to them, maybe with mainstream brands or other brands that don't have a sustainability component. And I wanted to touch upon these types of shoppers a little more. Let's talk about just today's shoppers, which is kind of the Gen-Z and Millennial buckets. We're always reading about how they want transparency. They're drawn to brands that resonate with this type of planet, friendly, social friendly, eco friendly values. And they're very aware. I think they're very aware as customers. So how's Vestiaire thinking of a new generation of shoppers from a sustainability standpoint? And what kind of patterns are you seeing? Are you seeing people coming and asking you for more initiatives around sustainability or you seem like a large traffic of younger shoppers coming onto your platform?
Dounia Wone
It's very exciting because it's giving you hope for the future, actually, because we were not this generation. And I think the generation before was less about consuming more. So we educate ourselves for a certain kind of people. And now we are wide open and the future generation, that's What's really exciting is now it's just normal for them. And this is the difference between then and us or before us. I would say we're not that old, but Gen-Z and Millennials are disrupting the market for 2 years already outside and they are placing a greater importance in the social and environmental impact. And their purchases, you can see the previous generation.
Dounia Wone
So Vestiaire Collective did a survey with BCG from last year - 2019, and they revealed that over 70% are trying to shop ethically, which is huge and 13% percent saying that sustainability is extremely important to them or those that shop ethically, 57% of them say that environmental impact is their primary concern so it's just and we would say if trends I'm not aware of that, that will miss something at some point.
Dounia Wone
So now we don't have we don't have any choice. People didn't understand that before. Now we have more and more data. And I told you about our survey, but there's lots of survey on the fact that now they are looking at who is making the clothes and how you empower diversity and inclusion into your brands, especially when you are a fashion brand. I think it's really our responsibility to see this particular topic also because fashion is also about identity. And it has been a long time in history and it's about your social background, your identity and everything. So it's a way to express yourself. And I like to think also that it's now beginning to be like, how do you say in English when you go to vote and it's your vote card? We say that it's your vote card. So now you have the possibility and thanks to social media and all the information we can have, sometimes we find not good things on it, but sometimes it can help you to take the decision. Now you are able to ask the brands and give you the answer whenever you ask questions and we really see that today a lot more and more. And it's pretty interesting for us but yeah, on our platform, we can already see that people are really demanding and they want to know and this is pretty good.
Akshara Subramanian
Yeah, absolutely, I think it comes back to the fact that they're already so aware that they come with an expectation means that the brand also has to cater to that expectation. And I don't think that you said they were really interesting to me about Gen-Z and Millennials itself, right. One is the stats that you told me from the report which is that 57% prioritized environmental impact, which is amazing. And I think we've not seen a stat like that in a while. So that's really great. And I think the other part, which is very interesting, is the diversity and inclusion bit itself. I want to understand, obviously, especially in this year with all the things that have happened globally, there's been so much around body types around just different races, diversity, there's so much like talk about inclusion. How about everyone deserves a chance to grow, to be part of these narratives and stories. Stop showing the same models over and over again with different body bags, different skin tone.
Akshara Subramanian
I want to understand, you know, how do you try to make sure that inclusion is a part of anything you do, whether it's the campaign that you run or the models that you shoot or whatever it is, I love to understand how you're including.
Dounia Wone
Yeah. So, yeah, I want to be really transparent on that particular topic because it's a journey. But you have to have the good ingredients to do better and for us it's having first diversity of pride in our teammates. So we are able to challenge ourselves and make the right decision. So for instance, on the plus size topic, we felt that, obviously, we are a platform and the supply on our platform depends on the consumers.
Dounia Wone
So if I don't have any plus size, it's because nobody deposits plus size items on the platform. But how can we challenge that? And how can we improve and assure that one of the activists that was in our brand film we just launched told us about that, because I know that she's really looking into the fashion industry. She is strong on the topic. We shared during a call, she told me about her experience on the platform and then we say, OK, so maybe for those to have this supply, we need to do more and not just do what we do, the regular basis to have more deposits on certain categories of items, for instance. But for the plus size topic, we need to go and work with different influencers, for instance, and then that community will be able to deposit more and maybe create some different mechanics. So you need to to really think through what you can do. You cannot just say, and we could say the supply is not here.
Dounia Wone
So plus size will never be a topic for us. But no, how can we make these things happen? And this is how we are working around the supply of plus size and how we make our own features on the platform performance. And for instance, we have in the taxonomy of our platform. We can improve on the plus size, the size is really different when you see globally the size is not the same in Italy, in France, the US, what is the plus size here and there. So that's a huge topic but we gathered around this one and now it's a huge topic for us in 2021.
Dounia Wone
I would say also all the image we are showing to our consumer and yes, now we are really working with the influencers, models & everything we are showing to our consumer that is truly representative of the millions of people who are on the platform, because obviously if we have millions of members, they don't look all the same and we want to be as diverse as our community so everyone can identify somewhere. So, yeah, that's a huge challenge. But I truly believe that in every team, there are no people challenging this. Everyone is really willing to go further so we have lots of creative ideas and we just put it in place. But I truly believe that we are improving year on year. And for instance, the taskforce inside Vestiaire is really pushing us, too. So, yeah, just have challenging teammates that will say you can do better and will do better for instance.
Akshara Subramanian
I think, what I noticed throughout the interview, it's so interesting that everything that you're trying to focus on comes from inside. First, it's the task force and the team. If you don't have diversity and inclusion within the company, it's very hard to reflect that in the way you put out your brand as well, right. And I think what I really resonated with is you can never get something perfect, but it's I think up to the teams inside to be like, no, how can we do this better? And you just don't take no for an answer. So like you had said, I really thought that was interesting that you said, so what if we don't get plus size deposits from our consumers? We have to do what it takes to create content to engage them, bring them in, and then make them understand why this is valuable for them to put plus sized clothes on the platform.
Dounia Wone
And ask ourselves why this community is not already on our platform. But we can. And actually, when we go to the numbers, we could see that the huge increase of the plus size sold on our platform that sometimes is, I would say inside, but also to be aware of the consumer. We love to have the consumer feedback and the consumer feedback really taken into account at Vestiaire. So sometimes there are people asking the CEO on LinkedIn or sharing their consumer experience with the CEO and he's always sharing with us as a member. We have a different survey that we are bringing to understand if we are doing good. The people understand where we want to go. You must be always in the mindset that you can do more. If you say, oh, now we are tackling these issues, that's not an issue. No, we are trying. Let's see if it's working and what then can be improved. So there is always version two or version three of the features, for instance, to see if it's working or not for our consumers.
Akshara Subramanian
Yeah, I think evolution every year also is influenced by what's going on in the world, I think it's very important because everything that happened even with Black Lives Matter or even political moments, they really influence the way brands operate today. So you know, I absolutely hear you there. I think this kind of also brings us to the last question, and I think this is a very important one. Do you believe that secular retail is becoming a main form of retail, right? How do you think this segment will go over the next 5 years? I know that obviously Vestiaire is really shaping this narrative, especially in the UK, as an early adopter. But we'd also read somewhere that your CEO had said that the mission is to encourage more people to be sustainable and you're going to go with an app first approach and a data centric strategy and a very strong focus on community. So I'd love to hear a little bit more about that, you know.
Dounia Wone
Yeah, and more recently in the McKinsey interview, Maximillian Bittner, our CEO, said that we can rapidly reach 50% of the market between first-hand and second-hand. And like any other industry, such as the automobile, for instance, policymakers are looking at this closely to see if they can help grow the resale market to tax incentive like they have done in the automobile industry. So, yeah, we truly believe that we will need the market share to grow. But at the same time, this will be by using our power and our disruptive way of thinking into the ecosystem of the fashion industry to trigger when you need to trigger all the changes at different levels. So with the consumer to ask them to ask for more, with the brands we are now with the decision maker this will help us to grow this market share.
Dounia Wone
And at the same time, I will say that the industry transitioned from a linear model to another circular economy, it's a big challenge for the industry. But one that needs to be achieved in order to remain within planetary boundaries. So I would say that we take it as a responsibility to help other brands to be more circular because we are already circular. So we know what we are talking about. And we still have some of course major steps to take before declaring that second-hand became mainstream. But now I think and we say that for the future generation, that's really something that we can hope and we can truly believe and it's our driver at Vestiaire. And if I would say maybe about the community, we also want people to feel that they are joining a community of fashion activists, that by using Vestiaire, they're doing the right choice or by using a second-hand platform. I won't say because it's not marketing on Vestiaire by using second-hand, there are already choosing to change the way people consume fashion. And imagine there are already moving away from a classic consumption and then challenging our own sense of property of items towards an economy of garments. And I like to say that at some point and I think when you tackle this about this changing the way people consume fashion, you're already starting to really change the whole industry.
Dounia Wone
And yeah, the last thing I wanted to say was that, we need to give more and more information to the consumer so they can decide better. Yeah, I'll say that, of course they are joining me there and are joining this community of fashion activists. But, yeah, it's how we give them power to change.
Akshara Subramanian
I love that I love that power to change line, and I think there are many pieces to the puzzle. It's obviously not something that can just happen overnight because there's a lot of education and really convincing customers that when they're joining the community, it's not just to buy and sell, but it is about social activism, about the fact that the planet needs this right now. I think we had a fantastic conversation Dounia. We covered so many topics that especially learnt so much about Vestiaire because, you know, it's great to hear from someone at the company firsthand about all the initiatives. And obviously sustainability's your main focus. That's what your model is built on. So I really love that we learned so much about it. And thank you for sharing these little things. We're so happy we had you. And thank you so much. We're really happy that you joined the podcast.
Dounia Wone
Thank you. Thank you very much for inviting us for your pleasure.
Akshara Subramanian
So for more information on retail and everything else, please do tune into the The Retail Vue Podcast. And until then, wait for our next episode. Thank you and bye.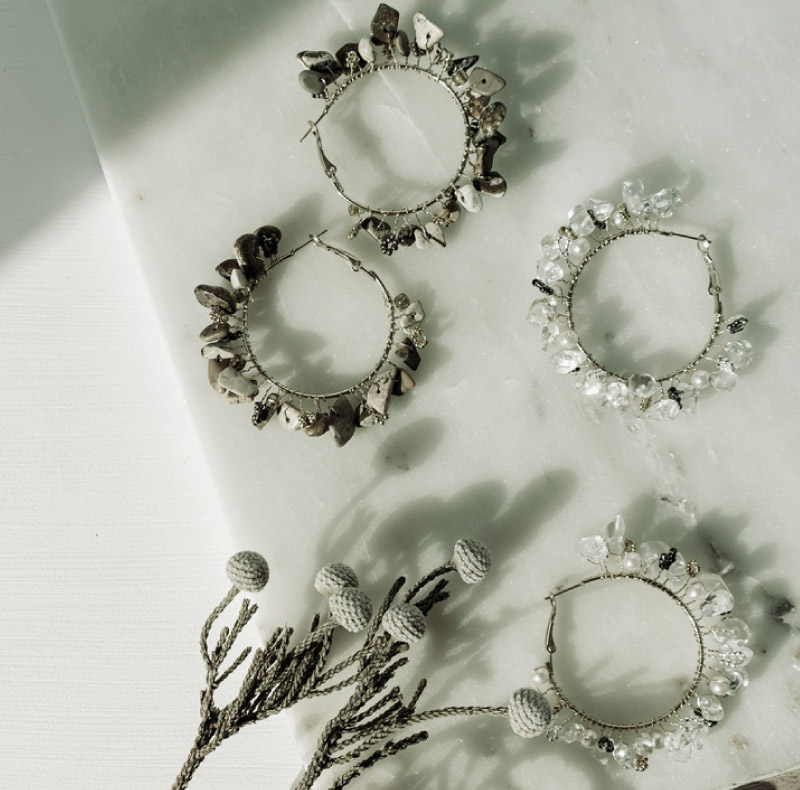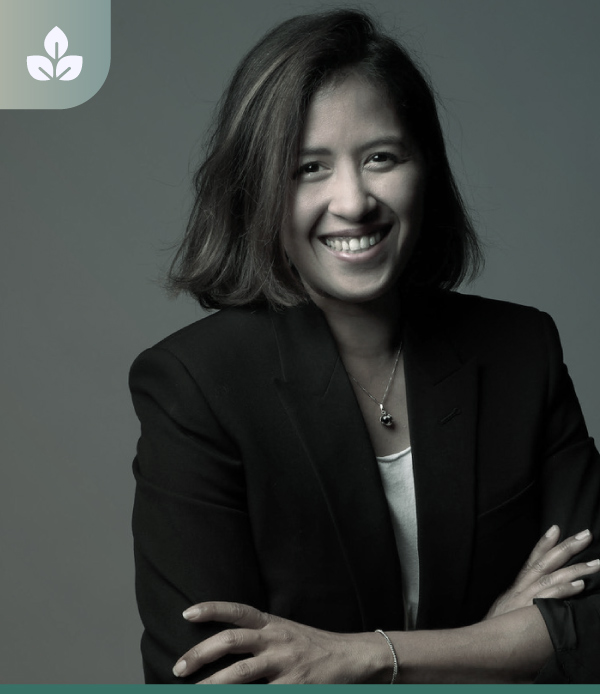 Dounia Wone
Chief Sustainability Officer, Vestiaire Collective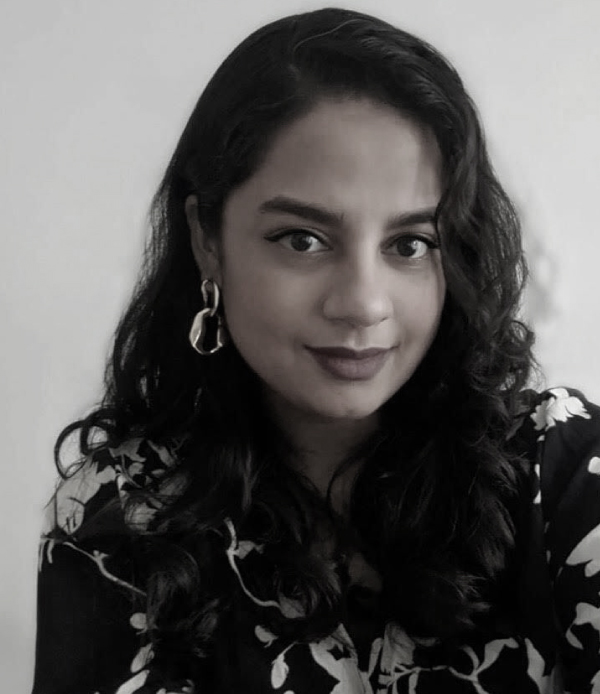 Akshara Subramanian
Director, Customer Marketing, Vue.ai