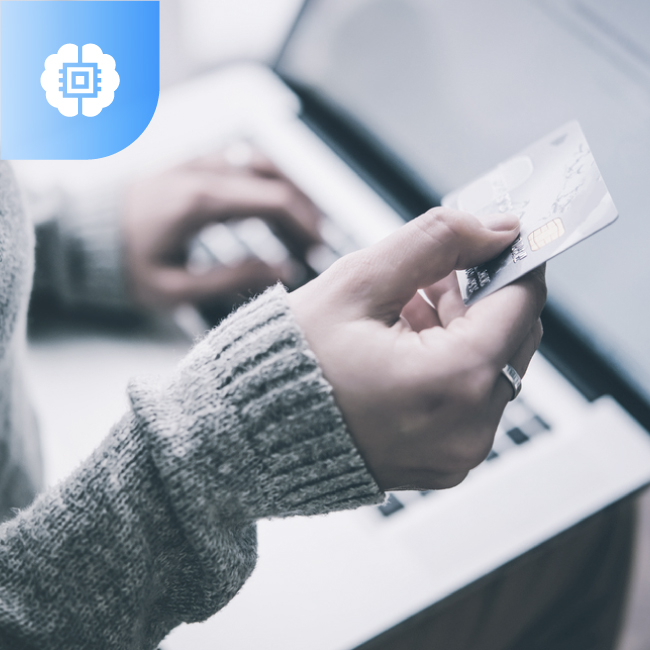 How Brandverse Unlocks The Ability For Any Seller To Start Selling Online
About this Podcast:
Welcome to a new episode of the retail podcast by Vue.ai. In this podcast we speak to leaders in retail that are consistently pushing the needle and at the center of  innovation. Today, we're putting the spotlight on Brandverse. They work with companies in fashion, lifestyle, luxury, homeware brands and FMCG retailers to help accelerate their digital transformation and help them take their products online through the provision of e-commerce photography services. In this episode, we have Raza Matin with us – founder and CEO of Brandverse. A serial entrepreneur, Raza has been previously involved in startups in healthcare, retail and technology space. He owns an e-commerce enablement startup that seeks to bring millions of small businesses online. With experience across product, marketing, management and design. Raza's passion for all things digital has seen him previously hold leadership roles at Google & PayPro.
Episode Transcript:
Akshara
Welcome to a new episode of the retail podcast by Vue.ai. In this podcast, we speak to leaders in retail that are consistently pushing the needle and at the center of innovation. Today we're putting the spotlight on Brandverse. They are Pakistan's largest and fastest automated production studio for eCommerce content creation. They work with companies in fashion, lifestyle, luxury, homeware brands and FMCG retailers to help accelerate their digital transformation and help them take their products online through the provision of e-commerce photography services through state of the art production facilities. Brandverse helps create compelling digital product experiences and very rich product content that is fast, efficient and cost effective. On that note, I would like to introduce you to today's guest, Raza Matin. He's the founder and CEO of Brandverse. A serial entrepreneur, Raza has been previously involved in startups in health care, retail and the technology space. Today, he owns an e-commerce enablement startup that seeks to bring millions of small businesses online with experience across product, marketing, management and design, Raza's passion for all things digital has seen in previously hold leadership roles at Google and PayPal. We're very excited to have you here chatting with us today, Raza.
Raza Matin
Thank you for having me.
Akshara
Great. So let's jump right into it. There's been a tremendous increase in the desire and need to go digital and sell online, and most e-commerce retailers today are not fully equipped with the knowledge and content needed to establish their presence on their own. And it's so important that brands tap into product information to enable better digital shopping experiences for customers. So can you tell us a little bit about Brandverse what you do and how you're unlocking the ability for any seller to start selling online?
Raza Matin
Sure. I think look, the challenge that most people underestimate is the challenge of sort of readying your product to be sold online and the effort it takes to do that successfully. I think a lot of attention is paid to how a product is visually packaged. A lot of attention is paid to its design, the way it's even merchandise in store, but equal attention is also required to to sort of successfully sell products online. And it's not as simple as simply just taking the text on a box and just making sure the same text is available online. It's about ensuring that consumers looking at a purchase online are not at a significant disadvantage to a consumer buying offline. What you really want to make sure is that they have the information that's required to be able to make a decision in their best interest. And you know, that information is both visual and it's text based. It's both functional and it's sort of descriptive. And you know, it's it's certainly not the case of simply copying and pasting your information or just pulling photos or taking a photo and putting it online. And that's the problem that brand versus here to solve, which is to really help organizations create compelling, comprehensive, in-depth product content, visual as well as otherwise to help them increase the chances and probabilities of success when they're selling online.
Akshara
Absolutely, and I found it really interesting that you broke it down into two main components for compelling product content, right? One is, of course, visual and one is textual. Typically, if a brand were to come to you, what does that journey look like in making their experience a lot more wholesome and holistic, right? Do they start off by sharing their catalog with you, or is it something that you start helping them out with from the ground up? How does that typically work or. Are there different approaches to different types of brands?
Raza Matin
So different approaches to different products. You know, if we're if we're talking about fashion brands, typically they will already be engaged in some form of cataloging online. And our proposition there is to be able to provide them a higher quality, more efficient, more consistent cataloging solution through our sort of automated services. We also hang our hat on cost efficiency and operational scale. So you know, the idea is where others, if you're using an in-house studio or if you were using a third party service provider, we because of our technology driven core, we're much more able to sort of scale our service offerings to thousands of articles a day as opposed to 60 or 70. That's one side of things. If we're talking about the more boring side of the business, which might be photographing cans of soup, et cetera and whatnot there, we sort of take a whole house approach to it where we ingest entire catalog for them and we maintain it on their behalf. And the journey for any brand always starts off, typically from the visual aspect, because that's where a lot of the core focus is. But once we're able to really engage with clients, they sort of understand that, you know, the image alone can't sell the product. There's typically descriptions tagging metadata that is required to help really fill in the gaps of the understanding that simply a photograph can provide. And you know, my favorite example of this is, for example, weight or size or, you know, material descriptions, which a lot of fashion retailers, for whatever reason, haven't paid enough attention to, and they don't sort of publish. And as a result, when you don't do these things, then you end up creating doubt in the minds of your consumer or your sort of customer. And that just sort of counteracts the probabilities or your efforts to drive conversions. You know, I like to say we're in the business of trying to drive trust in transactions to an accurate representation of products and in doing so really defeat any doubt there is in that transaction, therefore help boost conversion rates online.
Akshara
You know, I'm going to actually touch a little bit upon the visual aspect before we jump into things like descriptions and metadata and all of that, but sure, when it comes to when it comes to just photography, product photography and presentation, there's still a massive gap, right? More often than not. Shoppers still are complaining about the fact that they don't really get what they see and the fact that returns are rampant as well. But there is an opportunity for brands to tap into using technology and making that change. So can you take us through how the tech works in powering this kind of digital photography and presentation?
Raza Matin
Our sort of approach to this is that we want to bring in bring cost efficiency and operational efficiency into the process of bringing a lot of these products online, which should allow in turn brands to invest much more on the content side, or at least get much more in return for their investments on the content side. The idea being there that if you can reduce the cost effectively per SKU for the same three or four images you would have done before now, maybe instead of restricting yourself to a standard side angle, front angle rear angle, you may actually be able to invest in additional shots that add to the decision support for the consumer and therefore drive more confidence in the sale and hopefully are able to sort of help the consumer understand exactly what they're buying so that it reduces the chances of return. And we do that by, you know, we've made at scale investments in our proprietary workflow solution and a, you know, automated photography harbor, which allows us to sort of deliver things much more efficiently in terms of time and effort, which results in lower prices. And but, you know, as a company, we're not sort of satisfied to just sort of hang our hat there. The idea there is can we partner with companies like Vue, for example, and. Take the content and start really adding layers of personalization there, whether it's type based on things like the body type and whatnot or ethnicity, to further enhance the relevance of the content to the potential consumer and therefore boost conversion rates.
Akshara
a great point you actually brought up there, right, I wanted to go into that a little bit. How important is personalization today in these experiences? I mean, you've been working with different kinds of retailers and you have a sense of what their audience is like and how important it is to make each of these experiences. They cater to that audience, right? So can you tell us a little bit about, I think, what you've heard from your own clients?
Raza Matin
So I think the thing that I'm most excited about is what personalization could possibly mean for export oriented clients in our market. Because really, for them to be able to harness or achieve success, they need to start really catering to foreign audiences. And the easiest way to do that is to be able to showcase their products in a fashion that resonates with those potential audiences. So, you know, I think personalization holds great promise there. Obviously, not every model is available everywhere in the world, and I think there's a great opportunity here for technology to play a role in bringing personalization at scale to businesses of all sizes.
Akshara
You know, I'd also I think I think when you've talked about personalization at scale and being able to kind of cater to different types of markets, I almost want to take a step back and zoom out a little bit and also talk about the role of data here and how data can help make these better decisions right for for technology that's helping retailers as well as the end consumer. I mean, I think it's a very broad topic again, data. But how do you think organizing this data and structuring it in a way where you can get insights can help the end consumer experience can make sure that because you must keep coming back over and over again and build loyalty retention, all of that.
Raza Matin
Look, I think data is not something new, it's always existed around us, our ability to analyze it at scale and leverage it is sort of the opportunity. I think it all starts with really the questions that we ask and I think we need. We need to make sure that we're always asking the right questions of the data itself. I mean, the data can reveal many, many insights, but the questions you need to ask is are not something along the lines of how do I grow my business? But it's more to say that if a person buys a product a how likely are they to buy Product B and or Product C? And if that's the case, then why, you know, how do we take that insight to really build something like a more powerful recommendation engine, et cetera and whatnot, and really think along the lines of a the lifetime value of the customer and how to optimize it based on investments in things like personalization and sort of, you know, artificial intelligence leveraged insights. What are the possibilities, they're absolutely limitless, limitless, and like you said, it's a very, very broad subject, but what's very interesting is how eventually a lot of this AI and machine learning based intelligence will eventually be. Much, much more accessible to smaller businesses and the opportunities that that will potentially unlock for economic uplift are much greater than potentially just using it for large enterprise. So I think that's probably the most exciting promise of AI and machine learning and data that I'm really looking forward to.
Akshara
Absolutely. You know, Raza, I'm curious to understand whether it's for enterprises or SMBs, what are some of the things that brands need to be actively thinking about that you feel they're not thinking about, right, you're in this space, you're constantly interacting with different types of retailers, you're working with them on solving different problems. But in general, as a pattern, do you see anything that retailers are still not accepting or they're they're not part of this movement of going know a lot more digital? Like what? What is the feedback in general? What is happening out there with your customers?
Raza Matin
So I think in a post-COVID scenario, everyone sort of scrambling to come online and at least establish basic hygiene. I think. I think there's still very much sort of in with the constant sort of back and forth with respect to lockdowns and, you know, the uncertain future of retail or offline retail. I think there's still a lot of confusion on where in the short term and the medium term, the majority of sales and investments are going to continue to come from at least in our market, especially within verticals like fashion. That being said, I think there is a much greater. Level of interest in e-commerce, which is great. I think there is still a limited appetite to experiment, which is unfortunate because I think the brands that do take that risk will see outsized returns in terms of a better user experience and potentially a much better business metrics. And if if I had sort of a wish list, I would I would probably or a request, I would say that. You are not looking to effectively recreate your offline merchandising efforts online, but rather there is a very real opportunity. To go above and beyond what you do offline to on these digital mediums, I think video holds a great premise. I think personalization of merchandising through solutions like view holds great premise. I think there are holds potentially great premise as well. So we need to stop worrying about whether as brands, we are just sort of aiming for parity with sort of the offline experience and really start understanding there's a real opportunity to go much further beyond, right?
Akshara
Because yesterday I was having a conversation with a a good friend with another company on just what they were working on, and they're kind of in the same space as well. And. They came back with the same kind of inputs about how the hardest part has been to convince people about why they even need rich content in the first place online, and this is on very heavy, crowded marketplaces where things like content make a difference. And they were talking about how a lot of a lot of times they're asked if is it the content or is it the rich content on the site that's actually going to help me boost conversions or is it going to help with ROI? And it's taken they've, you know, they were talking about how it's taken time for them to convince their customers and clients as to why they need to. Invest in these types of technologies, and it takes time to also show them the impact of it, right? So have you had any kind of similar experiences where you've had to consistently work with a client to make them understand that it's not just about switching to online because you had to do so because of COVID, but it's actually the right kind of next step, and it's just like a natural kind of progression towards where retail is headed.
Raza Matin
Look, I think every client is on that journey in their own way, different places on that journey, obviously different starting points. And yes, I mean, I'd say that with every client, it always starts off with something quite basic, which is they come to us for something along the lines of photography. But then once they understand the value or they perceive the need for additional data or content, then the conversation becomes much broader. You know, product content is much more than just photography. It's certainly much more than text. This tremendous amount of things like metadata as well that influences the way we categorize. We showcase our projects and I'm I. I'm we've just only scratched the surface surface here in Pakistan. There are questions that need to be answered from a business perspective that the data just today isn't ready to do so. But we'll be we'll be able to help once the brands start asking those questions.
Akshara
All right, so I think, you know, we've covered quite a few different areas that we wanted to talk about. I'm going to touch a little bit upon just what you're doing with you in depth, right? Like how do you see this partnership going and why do you feel like it's important to partner with companies like you or any other partners? You may have to solve these problems for retailers.
Raza Matin
We can't do everything ourselves, and we believe in the value of that real partnership spring. And I think in view, we have the potential to build a significant partnership that really brings the value and power of artificial intelligence to solve for many problems, many problems known and unknown for sort of our clients here in Pakistan. And we're sort of looking forward to helping them leverage, you know, the tremendous potential of these sort of game changing new solutions, whether it's a Vue model, Vue tag and others to really help grow their business. And I think that's that's the beauty of it. It really is a partnership that's committed towards driving real growth in value for our shared clientele.
Akshara
Absolutely, thank you for the kind words and of course, know as a company, we're also looking forward to seeing where the story goes with the brand was so really excited. I have one last question before we wrap up the podcast, so talk to you a little bit about, you know, just customer experience. Obviously, that term again, a lot of terms in retail today are extremely broad, but it's constantly talked about as well. Every time you're reading an interview about a brand or what they decide to do. Every everything they talk about in terms of strategy seems to be centered around customer experience, the best customer experience delivering extremely delightful experiences. But if you had to tell brands what to pay attention to, what would be those three to four things that you would tell brands Listen, don't compromise on these particular aspects of your business. What would you? What would you advise brands?
Raza Matin
Ok, I think the easiest and first one is definitely you can't invest enough in the presentation of your products because especially when you're selling online, because you know, when you're selling online, your customers can't see touch, feel your product the way they do it offline. So there's a tremendous trust gap. And what that content really works to do is bridge that trust gap, that deficit, if that's the way you want to call it, and that's what helps drives conversion. If your content is great, the customer will make that leap of faith over that gap and convert. If it's something that just doesn't satisfy the doubt or the amount of doubt in a customer's mind, you'll never get anywhere, so invest heavily in content. I think number two, make a serious effort, concerted effort to listen to your customers. I don't think brands do that often enough. They sort of offer, especially folks that are sort of a little away from the front lines. They don't solicit the voice of the customer enough. And I think that's definitely something that needs to be incorporated into every element of how our organization works, whether it's the design, the product development, marketing, even the operation side of things. So that's number two and number three. I think you don't set the bar low, right? I like to think of, you know, you could say that you're working on customer experience and your engineering, a user, a positive user experience or improved user experience. But really, that doesn't really that's not that's not aspirational. And I like to think that organizations that are very, very customer centric, they aspire not to just provide a great user experience, but they say that we want to delight our customers. We want to amaze them. We want to inspire loyalty. We want to inspire trust. And if your goal when you're designing your experience is not to design a good experience but want to delight a customer, I think the output and what you end up rolling out or shipping is typically vastly different from when you're just trying to design for a good user experience. So that would be those would be my three thoughts.
Akshara
Absolutely, those are extremely valuable lessons I feel for brands, and I think you touched upon very relevant ones that actually apply to both, you know, enterprise SMB, wherever they are on their journey. I think I think product presentations can never, like you pointed out, I don't think you can ever invest enough in that because it's also the kind of thing that keeps evolving. It's not like if you got it right, one step that sticks forever. It's constantly dependent on how consumers want things and what they're looking at for as well. So absolutely here you're there. I think that's, you know, that's kind of brought us to the end of our podcast, Raza. And we had I think we had a pretty good conversation in terms of just overall what brand us was doing and just this interesting space that you're working with in retail. And we're looking forward to see how that goes and of course, very excited for the partnership with Viloria as well.
Akshara
Thank you so much.
Raza Matin
Absolutely. Look forward to building upon it. Thank you so much.
Akshara
Thank you so much, Raza. For more information and more episodes like these, you can log on to Vue.ai And check out our podcasts in our resources section. Thank you. And until then, goodbye.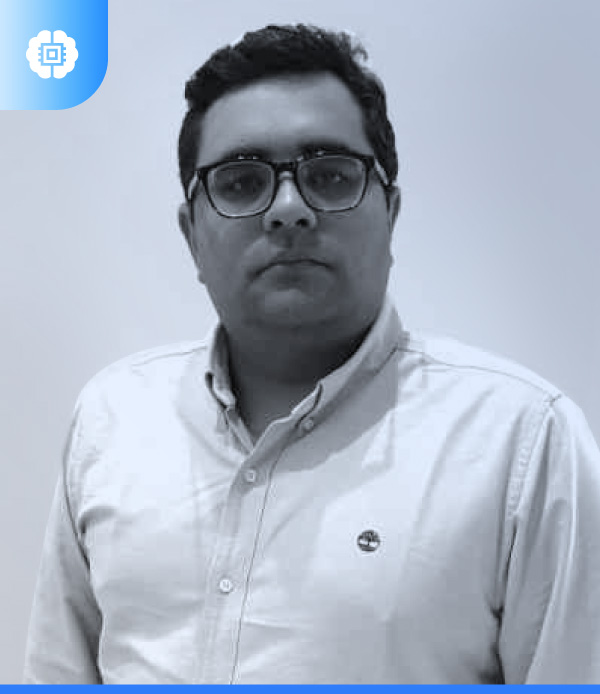 Raza Matin
CEO, Brandverse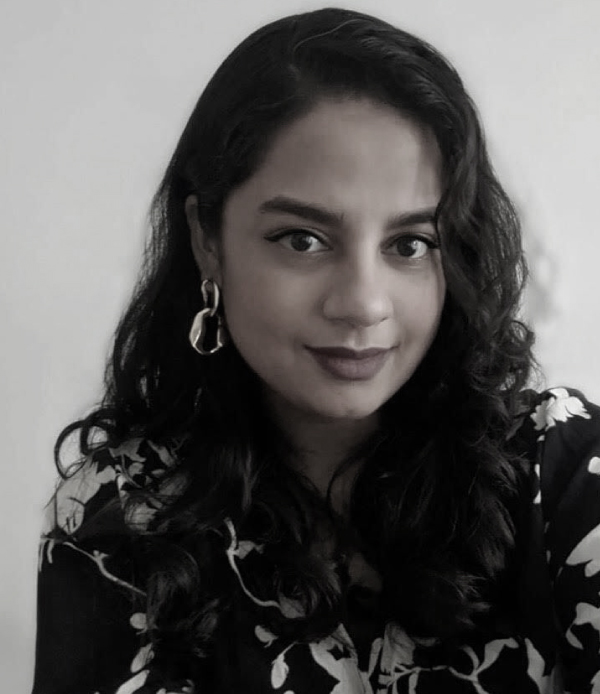 Akshara Subramanian
Director, Customer Marketing, Vue.ai