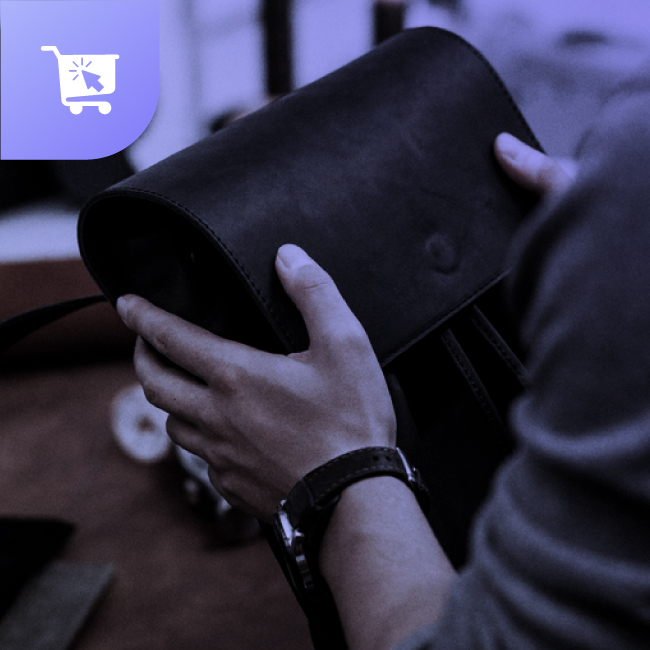 The Digital Transformation of PICARD; A 94-Year-Old Legacy Retailer
About this Podcast:
Made using natural materials equipped with traditional bag-making craftsmanship with creative design at its core, PICARD is a family concern that has been passing on their love of beautiful leather goods to the next generations over the years. Tune in for a conversation with Johannes Montag, Head of eCommerce at PICARD where we'll dive deep into PICARD's digital transformation journey and much more!
Episode Transcript:
Krithika Anand
Hello and welcome to a brand new episode of The Retail Podcast by Vue.ai. I'm your host, Krithika Anand. The retail podcast by Vue.ai is all about leading the conversation around retail and technology. Ranked as one of the top ten retail podcasts to listen to, we've created the space for you to get exclusive insights from incredible conversations with some of the greatest minds in retail. For today's episode, we have with us here today Johannes Montag, Head of ecommerce at PICARD. Joining us in this conversation is Martine. Our Head of Accounts, Europe. Made using natural materials equipped with traditional bag-making craftsmanship with creative design at its core, PICARD is a family concern that has been passing on their love of beautiful leather goods to the next generations over the years. Through this conversation, we'll dive deep into PICARD's digital transformation journey and much more. Once again, a big welcome to you, Johannes. Thanks for joining us today. Martin, over to you.
Martine Dyb
Thank you for that introduction, Krithika. I'm happy to be here and welcome, Johannes. So I met in London right before the Etail conference, actually, at the end of April. How have you been since then?
Johannes Montag
First of all, thanks for having me. And, well, I've been. I've been just fine. Yeah, well, a good couple of weeks. We have some big projects in the company because we're implementing a new ERP and we were outsourcing our logistics. So a lot of struggles, but we're doing okay. So I'm good. Thank you.
Martine Dyb
Great to hear. So let's get right into it. So first question, PICARD was founded back in 1928 and the brand has been around for almost 100 years now. So take us through that journey for PICARD and the three pillars that you have. Your values are built on its sustainability and shift and responsibility.
Johannes Montag
Yes. So Picard, as you said, was founded in 1928 by Martine PICARD and his sons Alois and Edmund. So it was a family business right from the start, and they were producing all kinds of leather goods back then. So it wasn't until the early eighties until they decided to actually launch their own brand. Until then, they were producing leather goods for other companies and other brands, and the biggest time they had in Germany was in terms of production. So it was in the sixties and seventies where there were around a thousand people working at the main at the headquarters here in Albert's Tolson close to Frankfurt. And in the seventies, when imports from South America and China became more common in Europe, and they needed to change something about their production as well, because they just couldn't afford to go with the market at that time. And that's when they decided to open a factory in Tunisia. That was the first factory outside of Germany. That was in the seventies. And after that they opened other factories in Bangladesh and the Ukraine as well. But we still produce bags in Germany as well. So until till today we still have our production going and we still have a couple of collections that are made in Germany exclusively. So yeah, you were talking about our values, like the, the pillars that the whole company is, is built on. And one of the main things that we focus on would definitely be the craftsmanship. So we are one of the last companies in Germany to still train the craft of fine bag makers.
Johannes Montag
So in Germany we have a very specific system of training. So you can't really just go ahead and call yourself a, let's say a carpenter. Just because you do the work of a carpenter. You have to do a three year, at least three year apprenticeship before you can call yourself a certain profession. So this apprenticeship for fine bag makers, there are almost no companies in Germany anymore who do this. We still do it because we believe in and the traditional craftsmanship of bag making. So we pass it on to the next generation. And this is one of the one of the big values that we that's very important to us. So the other would be responsibility in terms of, as I mentioned before, we do have factories outside of Germany. But these all of these factories are 100% owned by Picard. So we're not giving this work away to contractors. So that means we have a big influence on how this factory is being run and how the conditions for the workers are there. And this is very important for us as well. We have been in our factory in Bangladesh. We do have a kindergarten, we do have a school. We do have doctors that take care of of the staff. So that's very important to us, that even though we are a global company, we still have the values of a family run company, which we still are. And by the way, fourth generation now and the fifth generation is already there to take over, well, let's say, and maybe 10 to 15 years or something.
Johannes Montag
But yeah, still going on with these values. And the other would be sustainability that you mentioned. Well sustainability is kind of has become kind of a buzz word lately. And everyone, you know, the customer would like to know where the products that he buys or she buys come from and are they being produced in a sustainable manner. So we use or we work we only work with tanneries. That would be probably the most crucial part or the most difficult part in leather production is finding tanneries that are working, sustainable and care about the environment. So this is the hardest part finding these tanneries. But we only work with tanneries that. Certify it with different certificates that prove that they work in a sustainable way. And for that matter, something I'd like to mention as well is that the leather that we use for our bags is pretty much a byproduct, a waste product, if you will, from from the food production. So for our bags, no animal is being killed. It's just the leather that we buy from the world market as a waste product from the food production. So as long as people eat meat, we will have leather to produce our bags as well. So this is also a very sustainable, sustainable production because we help using everything that an animal that's being killed has to offer pretty much.
Martine Dyb
That's really impressive. The core values really have stood the test of time, actually. So that brings me to the most crucial test that retailers have ever been put through the pandemic. Retailers across the globe were thrown off their game and expected to be quick on their feet in adapting to digital channels. So what did this period look like for PICARD in terms of preparedness and adaptability?
Johannes Montag
Well, the pandemic was, as for most traditional companies, was a very dark and sad time for us as well, which was pretty much because of our sales structure, the the B2B legacy, we have heavily relied on brick and mortar stores, which obviously had to had to close down and had difficulties as well and were struggling, which meant that we were struggling as well. Big time, to be honest. So we were only on the edge of bankruptcy. That's something you could say. And we had to lay off a lot of staff, unfortunately, as well. So it was hard times, but we somehow made it out of it alive and kicking. And so now the question is what? What does the future hold for us? And as you mentioned, digitalization is one of the big parts. So when I joined PICARD a bit over a year ago, there was no real focus on digitalization in terms of sales. So there was an online shop that has been around for, let's say, ten years, but it was pretty much a one man show and there was no focus on it at all. So that had to change very quickly. And that's why I joined the company. And my main task was like right from day one was implementing new digital sales channels and implementing a D2C structure, pretty much to diversify the risk of only being a B2B company.
Martine Dyb
That's really incredible. I love to learn to know a little bit more about what a digital transformation journey looks like for this 94 year old company, especially post-pandemic. So in your speech at Etail London, you you mentioned how PICARD pioneered the field of optimization for the online shop with AI, in particular, achieving your success really rapidly. So you increased your online sales by more than than 110% in one single year. Really impressive numbers. So tell us a little bit more about that.
Johannes Montag
Sure. Yeah. Yeah. As I mentioned, it was pretty much a when I when I joined PICARD, I had to almost start from scratch. When it comes to to online sales but also the the truth was at that time we were just getting out of of one of the maybe the biggest crisis in the company history. So I didn't have a huge budget to realise my, my tasks pretty much. So it was a bit of a start up like character in the department if you like. So there was no eCom department before I joined the company. So the first thing I had to do is pretty much implement the basics of ecommerce and digital marketing like SEO and social ads, stuff like that. Also onboarding a lot of marketplaces where a lot of our growth comes from. But we, as I said, we we had a start up like character, meaning a very small team, which also means if you want to kind of like catch up on digitalisation that has not been tackled the past ten years, you need some help from, let's say, tools as a tool that help you automating processes in the team. So for our everyday tasks. So we also switched, we launch a new online shop, switched to Shopify to just have a more agile platform and with an easy integration for almost everything you can imagine. But we had a few problems with, let's say product photography was one of our main pain points and not so much the the product itself, but the on-model presentation of it. So we had at that time around 2500 existing SKUs plus we have four collections a year with 300 to 500, 300 to 500 SKUs each. So. Getting models to shoot all of these bags was just unrealistic. It was. I didn't have the budget, didn't have the time and didn't have the manpower to to do that. So that's when that's when AI tool specifically VueModel helped us doing this process and getting all these pictures and getting the on model presentation on point as well.
Martine Dyb
That's fantastic. We're absolutely honored to be a part of this digital transformation journey with PICARD and overall excited about the relationship that we at Vue have with you. So you mentioned Vue model already. So how has it been this transition into AI and using it for the team?
Johannes Montag
Well, the at the beginning, we had to first find out what's what's going wrong. Pretty much in our online sales. And we had low conversion rate and high return rates. And the pictures, as I mentioned themselves, they were okay, like high resolution, professionally shot and the descriptions were good as well. But with return rates of above 30%, which for the fashion industry doesn't sound a lot, but as we're only doing accessories and we do not have different sizes, 30% plus return rates were just too high for my taste. So we came down to the point where we said, okay, it seems to be the on model presentation. And as I mentioned before, we had so many, so many SKUs to catch up on. So we needed a digital solution to that because with a with a small team and a limited budget, you just can go ahead and shoot thousands and thousands of un-modeled pictures and then again with every new collection, start over again. So to be honest, I don't really recall how I came across VueModel, but the right from the start, the solution seemed to be exactly what we were looking for because what it what it does pretty much is automating this process and digitalizing this process of on model taking on model pictures.
Johannes Montag
So the way it works is that we choose we choose models from a catalog and we choose outfits for them. And then we just give our product pictures into the algorithm and then it joins it all together. And we pretty much have an on model picture without ever having the model and the bag in the same room. So and it looks, it just looks great and that's the first thing. So it's great for the customer because they get an idea of how big a bag actually looks like wearing it. Because let's be honest, no one wants to read the descriptions and the measurements even though they are there. We would like to see it on the model before we order it. So that was something we could solve for for the customer. And on our end it was just great because it was just so little effort to to do this. Of course, in the beginning, the algorithm needs to learn, so you have to put in a bit more effort. It gets better over time. And we're now at a point where we can do thousands of pictures and pretty much no time with very little effort. So it was just it was the perfect solution for scaling on a budget, if you like.
Martine Dyb
I'm so happy to hear that it's helpful to you and we're really happy to be part of this for PICARD and hope to continue this relationship, of course.
Johannes Montag
Just let me add one more thing, because it was just it was not just something out of gut feeling. We did have a few results for that as well. So we could increase our conversion rate by more than 60% by using on model like real on model pictures. And we could also lower our returns. We had 22% less returns after implementing it. So it was it did everything that we hoped for without having to spend tens of thousands of euros for it. So it was just. Yeah, great, great tool, great results as well.
Martine Dyb
Wow. That's incredible numbers. Thanks for sharing that. So venturing into AI something you firmly set foot in and and it has been fruitful for you as we could hear. So where do you wish to see the future in retail AI heading? And what is the next big thing to look out for?
Johannes Montag
That's a big question. That's something we all always ponder about when we go to the conferences. But I'd say the one of the biggest topics in the in the scene right now would be personalization probably, and personalization for the customer, because these all these one fits all solutions, they're pretty much a thing of the past. And no one wants to, to serve in an online shop that just offers the same products, the same listing, the same priorities to every customer. And it doesn't matter who's on there. I want a solution that is that is my personal best choice or that the algorithm has somehow found out. Could be interesting for me. I don't want to scroll through tons of products that I don't care about. So personalization would be something that I'd say is one of the biggest topics right now, as that would be on the customer side. And for us as an e-com team, which is crucial if you have a small team, would be automation of any kind of processes in the background, which could be like a catalog management would be something that's very crucial to the whole e-comm experience pretty much, and automating this catalog management product tagging or as I said, the on model of pictures, that is something that would be that's very important for me as well in the future. And the other thing will probably be, which is not so much. Not so much AI well, that's well, there are some tools out there using AI helping with it, but that will be tracking issues and data protection for the customer as well. So this is something that we were wrapping our heads around for the last few years and especially since the iOS 14 update when tracking became very difficult and it will be more difficult in future. So I think Cookie less tracking would be the third thing that I see as one of the big topics for for e-comm in the future.
Martine Dyb
Very interesting. Yeah, we're also incredibly excited to see what the future of AI looks like in the retail landscape of course. So you've been on a fantastic journey and we're excited to see what's in store for PICARD. So tell us about what's on the horizon for you guys.
Johannes Montag
Well, I think that we need to follow the path that we started now. So it would be probably steady growth on different B2C sales channels and implementing new B2C sales channels, which is yeah, again, as I mentioned before, just something that we were missing for the last, since forever, pretty much since from the start, but it became obvious with the pandemic. So this is something that we need to need to follow next years as well. The other thing would be when we're talking about digitalization today, we're almost exclusively talking about B2C sales. But that's that's only part of it for my in my opinion at least. So I think the digitalization of B2B business would be another thing that we definitely need to tackle. And kind of there's a lot of a lot of focus on the B2C, but to be honest, B2B is still the biggest part of our business. And I think that's true for most of traditional companies that have been around for 50, 60, 70 years or more. So. That that would definitely be another one. And for me personally, that is something that I struggle with. Joining a company with a legacy like this and I'm pretty sure that this is something that also that's the case for for most of E-comm teams and traditional companies as well is to get clean data because this is something like in terms of product data as well as the data that we're tracking on a daily basis because this is something we're still missing.
Johannes Montag
We have a lot of data silos if you want. We have a lot of departments that collect data but never share it. So that is some of the biggest struggles for me coming up. Probably like cleaning the data, having a data warehouse where with good integration and where all of the departments can get insights from. That will be something very big as well. As I mentioned before, the process automation. That's especially for me as a head of E-comm and I'm having to lead a team of, of a few, quite a few people now, but still not we do not have a department of 20 people that are responsible for E-comm so we still have to structure and plan our resources very carefully, meaning that process automation and again using AI tools would be something that could be a big game changer for us as well. Yeah. So I think these are the main points for me going forward.
Martine Dyb
Sounds great. I very much agree on the clean data part being an AI company. So we wish you really the best on this. So but before we wrap up, I thought it would be fun if we could play a quick round of rapid fire questions. So I'll ask you a question and you tell me the first thing that comes to your mind. Does that sound good?
Johannes Montag
Okay, let's go.
Martine Dyb
Okay, great. Let's begin. So first question, what brand or marketplace do you look up to for digitization?
Johannes Montag
Brand would probably be Rosa Bikes, which is a bike company in Germany, well known in the scene. And in terms of digitalization, absolutely done an amazing job in the past years and have always done an amazing job. And for Marketplace, it would definitely, definitely be Douglas, which is one of the most promising marketplaces in Germany right now, and they are doing a great job as well.
Martine Dyb
Great. Favorite part of being an e-commerce manager. What's that?
Johannes Montag
My favorite part. The favorite would be that we work at the intersection of sales and tech, kind of. That's the most interesting part for me because coming from sales but also being interested in tech and digitalization. Yeah, that that will be probably the favorite part as well as kind of being a full funnel department, if you like. So we do since we just launched exclusive online collections, we pretty much do everything from product management to from supply chain to well to the sales and the marketing as well. So that's the fun part as well, being a company within the company if you want.
Martine Dyb
Sounds like fun. Common myth about your industry.
Johannes Montag
Common myth: that profitable growth is not possible. That's a myth, and I don't think it's true. Of course, hypergrowth needs investments. I'm not going to argue with that. But it is possible to scale and to grow profitable.
Martine Dyb
Fantastic. Last question. Top two purchased bag colors at PICARD.
Johannes Montag
Hmm. What would you think?
Martine Dyb
Black? Definitely.
Johannes Montag
Yeah, that's number one. Black always goes red. Exactly. Yeah. Those are the two colors. Exactly. Black and beige. That would be the two best selling colors. Black just goes with everything. Pretty much beige as well. And red would be true for for a wallet. They are very good selling. Red, but yeah, black and beige, definitely.
Martine Dyb
That was incredible. Thank you for this and thanks again for joining us on our podcast today. We're looking forward to more such insightful conversations with you soon. Over to you. Krithika.
Krithika Anand
Thank you so much, Martine, and a huge thank you to you, Johannes, for this incredible conversation.
Johannes Montag
Sure. Thank you for having me.
Krithika Anand
Thank you. And 94-year-old company's digital transformation journey puts so much into perspective about the landscape of retail in AI today. And it was a pleasure having you on this podcast, and we had a great time hearing your insights.
Johannes Montag
Thank you.
Krithika Anand
So this brings us to the end of this episode of The Retail Podcast by Vue.ai. Keep watching this space for your dose, of all things, retail and technology. Until next time, this is Krithika. Bye bye.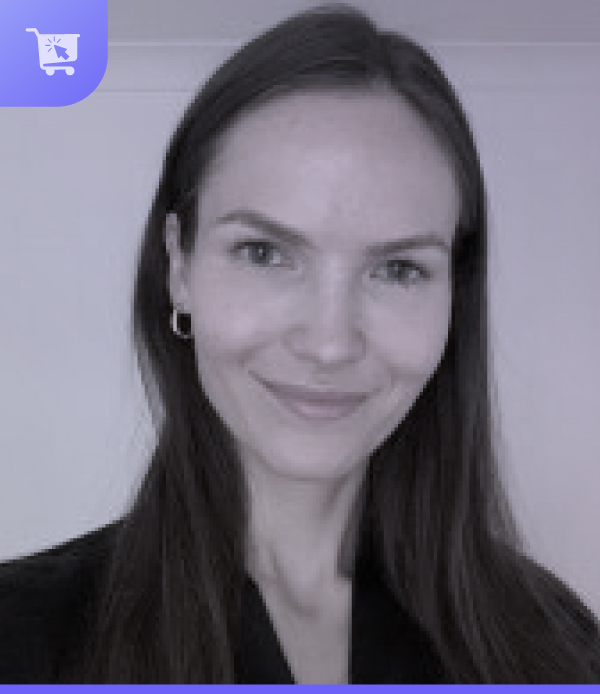 Martine Dyb
Head of Accounts, Vue.ai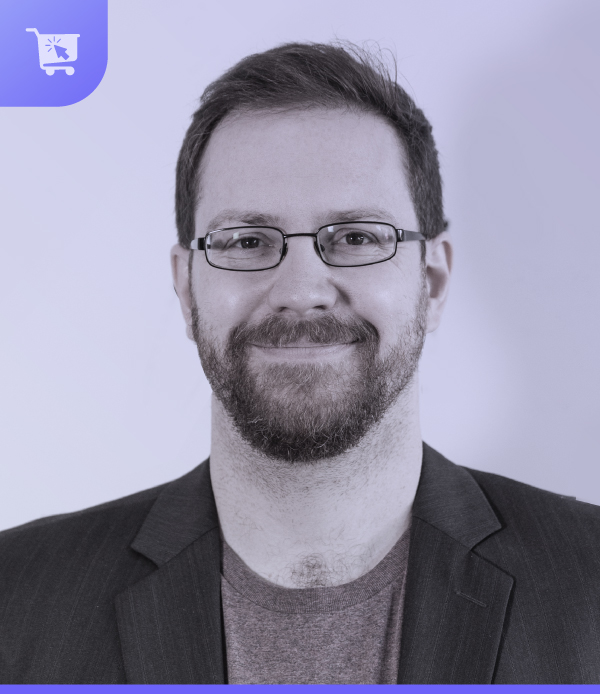 Johannes Montag
Head of eCommerce, PICARD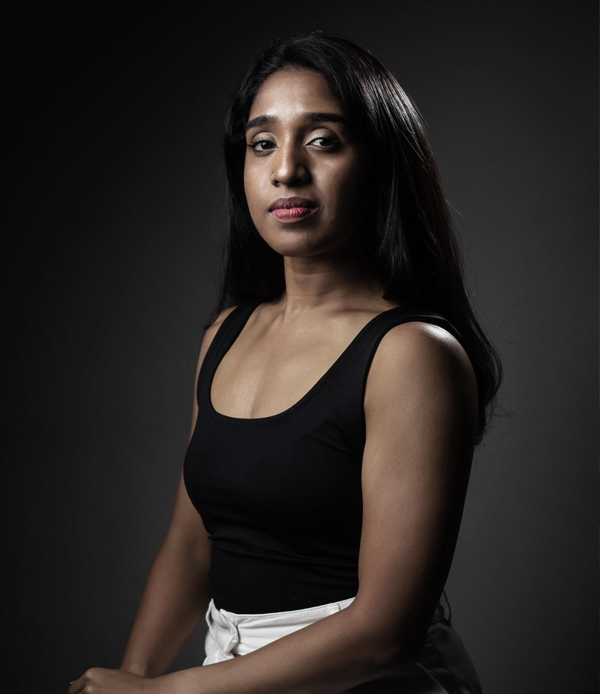 Krithika Anand
Customer Marketing, Vue.ai