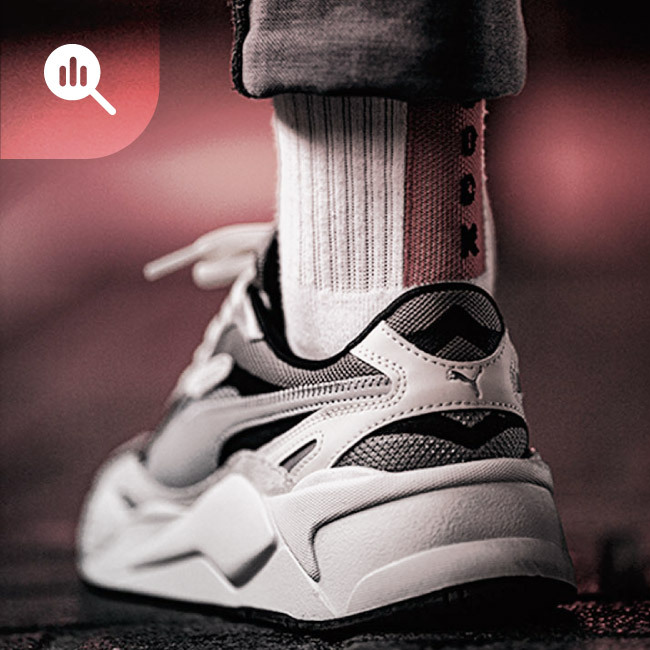 Puma Is Leveraging Tech For Seamless Customer Experience. How?
About this Podcast:
The sports retail landscape has been seen so much in the last decade. The fitness sector exploded, wearable technology became a reality and athleisure caught on. The $177 billion global sportswear industry has seen innovation for decades and brands have had to keep up in order to be successful. One such brand that's embodied a spirit of innovation and built its values around it is Puma. One of the youngest players in the sportswear industry in India, PUMA has managed to disrupt the Indian market with its unconventional marketing strategies, strong brand voice and digital first, customer-centric approach. In this episode of The Retail Podcast, we have with us, Shreya Sachdev, Head of Marketing at PUMA India.
Episode Transcript:
Akshara Subramanian
Welcome to a brand new episode of The Retail Podcast by Vue.ai - your go-to destination for the latest in AI and retail. The sports retail landscape has been seen so much in the last decade. The fitness sector exploded, wearable technology became a reality and athleisure caught on. Fitness turned into a lifestyle and sportswear went from being something you only wore on courts, fields and gyms to becoming a wardrobe staple that isn't going away any time soon. The $177 billion global sportswear industry has seen innovation for decades and brands have had to keep up in order to be successful. One such brand that's embodied a spirit of innovation and built its values around it is Puma. One of the youngest players in the sportswear industry in India, PUMA has managed to disrupt the Indian market with its unconventional marketing strategies, strong brand voice and digital first, customer-centric approach. Differentiating themselves from their competitors as a "style and leisure" sportswear company, they have firmly established themselves as the go-to brand for stylish Indian youth. I'm very excited to be in conversation with Shreya Sachdev, Head of Marketing and Strategy Initiatives at PUMA India and talk to her about the brand's unparalleled success and all the ways PUMA is shaking up the sportswear market. Welcome Shreya and thank you for joining us today.
Shreya Sachdev
Hi, happy to be here.
Akshara Subramanian
Amazing. So let's talk a little bit about India and the success story, because India launched in July, launched in India long after their competitors, and yet to do the brand, is one of the leading sports lifestyle brands, upstaging its rivals in India with many offline stores and a very undeniably strong online presence. So tell us about what propelled the brand to success.
Shreya Sachdev
I think this is definitely one of my favorite things to talk about. And when I was also evaluating where next, I think finding out about the PUMA story and how we got where we are now was extremely inspiring for me as well, for someone on the outside. I think now on the inside, I think looking at the people and the culture and the way, like the passion with which we come to work everyday, I think is a testament to the way we are. But I think, you know, like you said, we entered the market probably 10 years later than our competitors. We started in 2006 with literally nothing, right? We didn't have a single store to our name, we had no revenue. And I think in just 8 years we sort of propelled to becoming the #1 brand in India. And not many people know this, but I think India is the only country where PUMA is #1. Globally, I think we're largely #3. So I think we pretty much, you know, everybody who was part of that team pretty much gave it their blood, their sweat. A lot of them still continue to work here. I think PUMA is a tough place to, sort of, leave behind. And I think they still continue with the same passion and the same, I think, I would say, I need to, sort of, disrupt and go further. I think this is something that everybody, I think, in PUMA embodies, which is basically what's brought us here will not take us further, right? You constantly need to keep changing the game. You need to keep doing things differently. And I think that's probably, I would say the bedrock of where we are and where we've gotten. I think we took risks. We took a lot of them and we took them at the right time, when other people wanted them. Because we realized that if you've entered the market 10 years later, you need to do something drastically different to be on top. So, while others were still sort of toying with the franchise model and sort of, not wanting to, sort of invest a lot of capital, we said, you know what, we just invest in our own stores and ensure that we pretty much own the customer experience end-to-end. And, similarly, I think we were one of the first few brands to sort of, start an online presence, we were one of the first few brands to start listing on platforms - at a time when people said, "hey, you know what, you will pretty much devalue your own brand proposition if you go on like a discount led platform." And I think we've successfully managed a very strong, segmented approach that has ensured that we don't cannibalize our brand in any way. But we've still managed to create a large, I would say, revenue channel with platforms as well. So I think definitely taking a lot of this, doing things differently, constantly innovating. I think even when it comes to marketing, we've pretty much retired the traditional marketing approach way, way back. I think we decided to go digital first in the early days when people were still doing billboards and PVCs. We said, you know what? This is not where our audience is, right? Our audience is now online and we need to invest money where our audiences are. So we pretty much, you know, we've not done any billboards, we've not done any physical branding. We've not done any PVCs or any sort of traditional advertising for years now. And I think it's worked brilliantly for us because we've pretty much invested money where we would actually get the RoI. And that's showing. I think even when it comes to the customer experience, I think, about 2 years ago we opened our first experiential store in Bangalore, and since then we've expanded to other cities as well. And that was a digital first experience as well, you know I think we're increasingly realizing that with the advent of online shopping, it's not like offline retail is dead. I think we have like 350 stores that say otherwise, but it's more about I think people are now going to come offline if they want an experience, right? Because it's not like with the advent of online shopping, people are going to stop stepping out of the house. It's just that what they look for or look forward to when they step out is very different from just a utility based shopping experience. And so we took the plunge and again, in a country where people said, "hey, you know what? These are very value conscious shoppers, right? So nobody cares about fancy experiences. They just care about price points." And I think, again, our stores, post-renovation, post-turning into experiential stores have done brilliantly well, as well, which is, again, a testament to the fact that, I think, when you take risks, that it shows. And I think, you know, I would say the third thing that probably differentiates us from, I think, any company out there is, really it just boils down to the people, I think. Because I don't think you would ever see as passionate a set of people as you do here. And it shows in results, right? I think we've managed to build a very, very strong culture where we have an extremely diverse set of people. I think our gender ratio is extremely strong. Our ratio of people who come from detailed backgrounds versus design backgrounds versus B schools? I think that's an extremely diverse and stable ratio as well. People who have been in the organization for really, really long from Day 1 in 2006 literally built it from the ground up. And then people, like me, who probably just joined the team 2-2.5 years back. And I think it's probably a testament to the culture that we've created that all of these diverse sets of people work so beautifully together without any friction or, you know, any disconnect. Because I think at the bottom of it, we're all just extremely passionate about what we do. And we feel very strongly about the brand and what we've accomplished so far and what we want to accomplish further. And I think that just makes all of the difference. Because even when you're in a tough year, right, in 2020, when the chips are down and everybody says, "hey, you know what, offline retail companies are dead. Nonessential companies are dead. You're not going to, I mean, you're not going to manage to sort of salvage this. I think it's really a testament to how we work. We didn't have to lay off a single person, but everybody just found new ways of making this work. And we had organization wide innovation meetings where we said, "hey, you know, what can we do to really change the game? What will it take to do things differently and get through this, right? So, for example, one of the things that we started was PUMA On The Move - where we said, "OK, fine, if people are not coming to our stores, we'll get our stores to you." And unlike, you know, just simply making it a very basic pop-up store. We really went the whole hog, right? So we had engagements, we, sort of, we set up a huge set up where we were organizing matches for children. We had, you know, interactive setups. We basically did the whole hog. And we went from it being a basic pop-up store or, you know, a shopping stall to pretty much a carnival, right? Everywhere we went. And again, I think that was one of the things that really helped us, tide through. And I think at the end of the day, if you have a bunch of really passionate, really diverse people who are coming together and coming to work every day and saying, "OK, what can we do better? How can we sort of grow this business? What can we do differently? I think it's really a testament to the growth numbers that you see year-on-year.
Akshara Subramanian
Absolutely, and I also think, you know, you pointed out so many core values, I think right together. One is, of course, just the innovation and how important it is to continuously disrupt in a market that's already got so much going on, all the time, especially with competitors. And of course, the growing audience, changing the audience and their consumption patterns and everything. And I actually wanted to talk about something which you touched upon, which was the customer experience, right? And experiential retail specifically. I think over the world and across the globe, we've been seeing different brands really experiment with this whole concept of experiential retail, because obviously it's not just enough to let your customers shop online, and just place an order, and just have them, have it delivered to them. They want to be able to come and experience the value of the brand, what it feels like to try products on, even small things like just, you know, the lighting of the store or how it's, kind of, designed, how it's merchandised, makes a huge difference in buying into the brand. So I thought you could kind of delve into some of the exciting things within the experiential retail concepts that you had launched in the past few years. And how have people responded to it and how has that changed or increased things like brand loyalty or people wanting to come back to the store more?
Shreya Sachdev
So I think, you know, we, of course, have different sort of set ups in different stores but I think some of the things that have worked really well for us is, you know, we have a customization machine at stores, so you buy your product, you can put your name on it or get artistic and creative and create something that's very unique to you. We have the F1 simulators for motorsport, for example, which is one of our probably best selling BUs. I think we've seen a lot of loyalty from customers who come and buy our motorsport products and the F1 simulator is just probably an add-on where one is saying, "hey, it's not just about the motorsport products. You can actually experience what it is like to really race." So we have an F1 simulator at the store. I think the store set up is extremely digital first. So I think we have a bunch of screens everywhere that we use to showcase our brand campaigns or the influencer content that we do or any videos that we create for launches within the season. I think the setup within the store is probably one of the most, I would say aspirational or very, very unique. Whether it's a specific selection or something that we set up during IPL time, it's enough to make the consumer sort of get excited and walk into the store so if we are launching a product like the RIDER, which is a throwback to the 80s, the entire store facade, sort of, gets turned into this like colourful 80s vice, right? The store itself, the 100 feet store in Bangalore, for example, has a completely glass facade. It's shaped like a dome and it's basically structured in a way that reflects light really beautifully. So I think everything from the architecture, to the digital touch points that we have in-store has been designed, and literally, if you go to the point of, which scent works best for the store, which music would our users or the people who are PUMA consumers actually identify with. What is, like you said, the lighting in rooms so if you're going to a trial room, you want the lighting to be good, but you also want it to be strong enough to actually see the product well and see yourself well so literally going down to the finer points, the minute details, to be able to really create this experience. It's not just about going into the store, shopping and coming back. You can roam around, there are enough couches for you to sort of sit and be comfortable. There are huge mirrors, you can wear your products, you can come out, you can parade them, you can feel comfortable. I think the idea is really to tell the consumer that, "look, if you want to just buy one of my products, you can do that online as well". And I think we've cracked the value chain online with like 48 hour delivery and easy returns and easy refunds and for a consumer to step out and walk into a store, you need to offer them something very different. All of these small, small elements then add up to an extremely experiential set up. And I think, of course, the element that ties it all together is the store staff, right? So, I think, ask any regular customer and they'll tell you that we've not seen store staff like this anywhere else and we're extremely particular about who we hire, how we train them, how they interact with consumers. And I think we see very often customers who will either post on LinkedIn or send us long emails saying, "hey, you know what, these promote so-and-so store staff because he did a brilliant job." And I think it's great to have an experiential store and it, obviously. I think we've seen footfalls probably double. We've seen revenues double/triple after renovations but none of that would have been possible if you didn't have a team that made people feel extremely comfortable and welcome and went out of their way to, sort of, solve for anything, right? OK, fine, we don't have a product in store. We have something called an Endless Aisle where you can just shop in-store on puma.com and we sort of do the placing the order for you, so you don't have any issue or if, you know, I'm in a mall where I know that in a store, probably the mall right next to me is the product that you're looking for, hang on for five minutes, I'm going to go run and get it. Or you know what, even if it's not there in store right now, but it's going to come next week, I will ship it to your house. So I think at the end of it, if you don't feel extremely welcome and comfortable and you don't feel like somebody is going out of the way to solve for what you need to solve for that's obviously, no amount of experiential elements that are going to solve for that. So I think I would say that's probably the bedrock or the cornerstone of any experiential store. And then, of course, the attention to detail and finding elements that go beyond just the generic shopping experience, I think always adds to customer experience.
Akshara Subramanian
Absolutely, and I really like point you added there about the balance between convenience and experience, because, like you said, it's not hard for anyone to go online and buy something from the store, but it's that association they have with the store and how that journey influences them. And I think things like, like you said, all the ephemeral experiences, like the scent, the light, all of that adds to the whole experience. And of course, the heart of this seems to be the people at PUMA itself, how well they're trained and how well they know the products. I think I think that is, that does look like one of the strongest factors, in kind of buying into the, I mean, the customers buying into the brand itself. So I think that's really important. And I think the other part of innovation that I kind of wanted to tap into was, I know you've been responsible for spearheading the PUMA Labs initiative and incubators have become such a key part of business innovation. And given PUMA has always promoted this culture of innovation and disruption, I'd love for you to take us through some of the initiatives you're doing there. How is that driving the future thinking of the brand and how is it also impacting things like supply chain and your retail strategy?
Shreya Sachdev
This was one of the first things that I sort of, kicked off, when I joined as Strategy Head way back in 2019. The goal was really simple, the idea was usually in a normal situation, innovation is typically limited to a small set of people and typically those people are much more senior in the organization but the downside of that is always that people on the ground have probably the most check on reality and what would work and what would not work. They also have the most understanding on what the actual gaps are from a consumer point of view because at the end of the day, we're not the ones on the shop floor or in the warehouse every day that it's the people on the ground who probably have the most accurate sense of what needs to be fixed and how it can be fixed. So I think the idea of launching an innovation challenge was very simple to say, "hey, we know that you have a bunch of ideas, we know that there are a bunch of things that you see everyday that you think should be safe and we just want to open this out to everybody in the organization and say, hey, if you have an idea, if you have something that you think will fundamentally create a shift, either in terms of an additional revenue stream or, you know, in terms of bottom line and making additional EBIT, or you just find a way to do something better, a process that needs fixing, lay it on us. And let's go through it and let's put it into motion so that was the idea. The work is people basically from these cross-functional teams, because if we're doing something that's innovation needed, it probably won't be successful in a silo. And so they formed cross-functional teams and they sort of created this B plan to say, where they put together what the challenge was, what they were proposing, what was the P&L behind it, what were the timelines and the stakeholders and what they would need to make this happen and I think we saw like 60-70% of the organization participate, which we didn't expect. But I think it was you know, it was done in a very large scale way. It was exciting. People had all of these ideas in their head that they really wanted to bring to fruition until people formed cross-functional teams. At the end of it, we shortlisted, we said we would shortlist maybe 3-4 ideas. But then there were so many good ideas that we ended up shortlisting 12! And we put those into motion, some of them are still sort of, they were longer term 2-3 year plans and of course, some of them in the middle, we re-prioritized during the COVID period, right? But I think they stretch across the board, there were like additional revenue streams. There was stuff around data & analytics, there was stuff around the warehouse and supply-chain, there was stuff around automation and digitization. It was across the board. It was across the value chain. And I think people who worked on these problems day in and day out, probably had the best sense of how to crack them and so we put this into motion. Each team was given a mentor. So basically one person from the leadership team was allocated to them as a mentor and the idea was basically either you need somebody to sort of step back and give it an unbiased look and say, give you some guidance and say this will work or this will not work, or do you need somebody who is doing some amount of debottlenecking support for you. Somebody senior who can make things happen and of course, when you allocate something to somebody in the leadership and say, hey, you are as responsible for this success as the team that's working on it, that sense of ownership, of course, leads to a much greater impact and so I think that's how we work. And a lot of these we've already gone ahead and implemented. Some were entirely new product approaches, which again takes about 8-9 months but we went out and implemented that. Some were like, again, complete rehaul of the supply chain and I'm creating a completely interlocked system for every stakeholder in the system to be on the same plane. And I think we've implemented that as well so it was something that we kicked off with a huge ambition and we actually saw people sort of go ahead and bring it to life. So I think it was an extremely interesting exercise. We did a similar one during COVID as well, where we basically went down the organization, we said, "hey, you know, what is it in terms of your work stream that you think would finally fundamentally make a huge difference, given that here are the challenges that you're facing." And again, we sort of had a list of some 40-50 ideas, which we then probably whittled down to about 20, went ahead and implemented this. PUMA On The Move, for example, was one of the ideas that came through that. I think the entire concept was and still is, that at least once a year it's important for us to step back and re-evaluate if what we're doing really makes sense. And this is something that I said to a lot of people about PUMA. I think PUMA is a company that is in a constant state of flux. I don't think that we ever come into work until now for the next six months, we know what we're doing. I think plans change in a jiffy and we go back and forth on things sometimes that we set out to do and I honestly think that's that's great, because while, of course, it leads to a lot of, I would say instability, I do think that companies that are agile enough to constantly adapt are the ones that actually are able to survive and disrupt and constantly do better and so I was telling somebody else at some interview, somebody asked me about what's a typical day in PUMA? And I said there's no typical day in PUMA. Every day is completely different. You don't know what you're stepping in, do, you don't know what you're going to face. You know, it's absolute madness because I think we always want to be ahead of the curve and we're always questioning the status quo and saying, what can we do differently? And things like Catalyst or what we did last year in terms of the innovation exercise is just pretty much that, we don't want to take anything for granted for even a second. We constantly want to up our game. That's what it boils down to.
Akshara Subramanian
Yeah, absolutely, and what I see across everything as a common theme is just really, innovation, being ahead of the curve. That just seems to be the constant motto. And every other part of it could constantly be changing. But I think the goal of being ahead and being also a little fresh and new, as much as possible for evolving consumers seems to be a focus. And that kind of leads me also to another big part of innovation, which is marketing innovation. I remember we talked about it a little bit earlier when we chatted for the first time. But given that there are so many new channels today, even in comparison to a decade ago, there's so much noise, I guess everywhere. And consumers are constantly exposed to too many things. And there's also almost a sense of I think, you know, consumers feel a bit overwhelmed because of the number of things that are kind of shoved on them either through social media or whatever channels they're looking at. But in spite of all of these new developments, like you said, PUMA has always managed to stay on the top, right? And you also talk about how you were doing certain things or you kind of leapt after certain strategies when people were not looking at it. So can you take us through some of the exciting things you did from a marketing innovation perspective? I know you said it was very data-led and very digital for us, so we'd love to know what were some of the things I think that put you ahead of other competitors in the space.
Shreya Sachdev
So I think we realized pretty early on, like I said, that our consumer was online. PUMA is a young brand, it is a sort of a brand for people who are in the know, who are savvy, who are of the New Age. And I think we realized that "hey, you know what, traditional marketing of putting up a billboard somewhere with your logo and hoping that that will convert to tangible sales, that time is gone." And so we took that risk at a time when nobody else was doing this. So people were still sort of relying a lot on physical offline branding and spending a lot of money on billboards and out of home media. And we just completely cut that channel off, the idea was very clear that we need to be where our consumer is, which is on social platforms. And we completely shifted to that so for example, all of the campaigns that we've launched in the past few years have been completely digital, that you will not see billboards or anything around those campaigns. I think everything has been digital first, social first. I think we launched an Instagram page a couple of years ago. We were, again, one of the first brands in that category to do it. And I think, again, we took that risk because we said, hey, if our consumer is spending so much time on social, then it's stupid not to have a presence there, right? And so we worked very hard at cultivating this extremely engaged base of followers, you know, for whom we put out a lot of content that is extremely unique and like I said, engagement first, rather than just us talking to them. We also invested a lot in marketing automation and whether it's through Adobe or Google or just basically ensuring that it's not just about the consumer that we have captured, but how do we also reach out to other consumers where they exist? So we started off with digital marketing also pretty early on when it was still extremely nascent and RoI hadn't been established. We sort of took to it and we said we'll experiment with this and see how it goes. Now, of course, I think we drive a significant chunk of revenue through digital marketing at PUMA. I think so, I think overall, the strategy has very much been, like you said, it's been digital first. We've sort of always stepped back and said, let's not do what everyone else is doing. Let's very rationally look at who our consumer is, where they are, what they want to hear from us, and then go ahead with how we sort of do marketing. The same concept applies to all of the campaigns that we do as well. I think what we've realized is that there's a lot of noise. It's ironic that people are constantly consuming content, but at the same time, there's just so much of it that they have the choice not to engage with you. You have to create content that is disruptive. You have to create content that is interesting, that constantly ups the bar. And at the end of the day, you have to question what value that content is adding to the consumer, right? Is it entertainment? Is it education? Is it you evoking a certain sort of emotion with the consumer that you're talking to? What is it really that your content is accomplishing? And if the answer is nothing, then you're just adding to the noise and nobody's gonna remember you or give a second glance, right? So even if it's something like the Propah Lady campaign, I think the reason why it went so organically viral was because I think it touched a cord somewhere with Indian women. As Indian women, we're just tired of being told that we need to be empowered. And I think the fact that somebody is coming out and saying, "hey, you know what? We are not anybody to tell you that you are empowered. You already are. And we're just here to celebrate the fact that despite all of the challenges that we face, some go out there and you kill it day on day." And I think that really touched a chord. I think it's really about, like I said, constantly stepping back and saying, "OK, fine, we've been doing something so far. But is this the way to go or do we need to change it now?" And we've said this before. Once we've done something, we won't necessarily do it again. Or if we do it again, we won't do it the same way, because that's the only way to ensure that a user is able to sort of step back and appreciate what you put out there and see value in it, rather than just like this other colorful image on their feed that they scrolled past at the end of the day and instantly forget. So I think that's really how we have always and will continue to approach marketing.
Akshara Subramanian
Yeah, absolutely, I think that, you know, that's overall I feel like that approach is probably the only thing that works, because when you see content today from a lot of brands, like you said, the content doesn't always add value. Sometimes it's quite meaningless or it's just yet another list of things you have to read or it's just something you're blindly consuming without really being impacted or feeling anything. And even if you take, even if I look at how I consume personally on a personal level, when I'm looking at brands on Instagram, the ones that really impact me are the ones that have content that in some way, even in the smallest way, resonate with me and for a company so big to consistently have, like even a kind of I think the people that you pick as your influencers and brand ambassadors and stuff, I think that has also been something that's been a large part of the marketing strategy as well. So I think people are noticing that consistently. And those are some of the few things that help them stick with the brand as well. People who actually embody the exact same values of PUMA that we're able to stick with a brand. This kind of brings me to my last question. We talked a lot about the consumer experience, what the experiential store is like, how you have to build content or a marketing strategy for the consumer. And I think one another piece that's very important and related to the consumer is how they're shopping when they are shopping online and how relevant the product line is to them and the pieces after them and whether it's in terms of whatever the fit, the sizing, how convenient it is to their daily lifestyle, all of that. But obviously, to be able to do that consistently and get the data, you do need some form of technology right now to be able to scale these experiences. So is there any interesting technology that PUMA is kind of leveraging to build more convenience because of shopping to understand your consumers better?
Shreya Sachdev
Yeah, I think, like you said, with online shopping the fact is that you don't have direct access to the consumer so there is no way that you can direct their purchase journey in any way. You have to hope that when they land on your site, it's so user friendly and intuitive that they are able to find what they want. And the funnel from awareness to conversion actually happens, right? If that has to happen, I think one is, of course, like you said, data right, just keep mining data. And that's something that we do very regularly, we look at literally for every homepage banner that we put out there, or every post that we put on social and then we redirect to puma.com, I think there is an exhaustive weekly exercise that we do where we just look at that data and we say, "hey, this is what's working and what's not working. This is what people want more of. This is what people want less of, right? and then, of course, you can slice and dice the data down 20,000 permutations and combinations, if needed. Here are the geographies where my audiences are coming from. Here is how people in the North shop, how people in the West shop. So, for example, data led us to say, "Hey, we need a bunch of satellite warehouses in a lot of cities. So just one mother warehouse is not enough to satisfy demand because we're seeing pockets from A,B, C areas and you do need a satellite warehouse to be able to fulfill demand and meet that 48 hour delivery timeline. I think it's an iterative process. Every week you look at the data, every week you say, you know, this is what's working well, this is what is not working well. And this is what is turning out to be a consistent trend and we must do something to capitalize on it. And that's really how we operate. So even from a marketing standpoint, for example, we've invested a lot in making the site extremely intuitive for people. So if I'm launching a Kareena x PUMA yoga collection, then my homepage banner also needs to have Kareena as soon as somebody lands on it, because it's not just enough to talk about it on social media. How do I convert that awareness to purchase intent? I have to ensure that the second they land on the page at the time when there is so much hype, that's the first thing they see. And then when you go into the collection page, there's, of course, enough content to educate you on the collection and what the benefits are. Typically, with every product launch that we do on social media, we mirror it on puma.com as well. If I'm posting something with Kareena on social media, there will be like a landing page dedicated on puma.com, where you can also see that content, because at the end of the day, I have a huge captured audience that comes to puma.com everyday and I would want to engage with them in a way that I engage with my audience on social media. So ensuring that is enough imagery, we have sections completely dedicated to how everyday consumers wear our products because that's something we're increasingly realizing that people need to see how to wear a product before being convinced that they need to buy it. So, enough content for you to say, "OK, if I buy this bright, pink shoe, which looks like it's not a very versatile piece, but here is how 10 other people have styled it" and it's right there on the product page while you're looking at it so it tells you, OK, fine, if I buy this product I know, I mean, I have 10 looks for it, right? Sizing and fit instructions, how can we make that intuitive enough for the user to not get confused? I think one of the biggest reasons for high returns is always that the size or the fit is different from what I saw on the website. And so getting that right becomes super critical to the process as well. Extremely easy check out, again super critical because you want to limit the number of steps that a user has to make once they land on your site and until they check out. And of course, we have the platform on which we are constantly making upgrades because the idea is you have to consistently improve on your experience for people to want to come back again and again. So you know, constant tweaks, even if it's something as simple as saying, hey, you know what, we've been seeing a lot of traction for this particular type of product, so why don't I just completely call it out separately and have it placed on the navigation bar itself so you don't have to search for it. The second you reach the navigation bar, you see the curation of those products that we're seeing a lot of traction for. So, for example, during lockdown, interestingly, we saw traction for running products go up a huge chunk so even on puma.com, I think Google Trends, everywhere, I think we saw people were taking to running because I guess they couldn't go to gyms and they were sort of looking at running outdoors or even within their compound as sort of a proxy for that workout. So make sure that you have for anybody who lands before they even search for running on the navigation bar, there is something there that says, "hey, you're looking for running shoes, let me help you find the pair that is perfectly suited to you. And you go into the page and you see enough options in terms of are you using these tools for walking? Are you using them for short bursts of running? Are you like a marathon runner? And each person has sort of a different criteria of what kind of shoes they would want and how they would shop for them. What are your price point preferences and let me show you the products within those price point preferences. I think it's just about constantly keeping a tab on what is the pulse, what are the trends that consumers are sort of veering towards and then very quickly making adaptations to your experience to sort of solve for them? I think that's really how you need to approach this.
Akshara Subramanian
Absolutely, and I also think this, like you pointed out, there's so many layers to this right, it's not just one thing. Every piece of the puzzle from the external touchpoint, all the way to the cart and beyond has to be so well connected and so well thought of, right? You can't also just look at consumer experience as ending at the cart. It's also about how do you engage with them later, either on emails and do that in some sort of form. And they also have to be connected online and offline in that, what you see in the store has to be mirrored at the showroom. There's so many pieces, I think, to the whole brand story that's very complex today. And I feel like that's what brands kind of struggle with in terms of trying to be able to nail the customer experience each time. But obviously PUMA has done a fantastic job. And I think it all goes back to that whole innovation first culture, to be able to think of, OK, what are all the 100 things that we can do? It might fail, it might not, but we have to try it. I think that mentality itself is so important going forward, but I think that kind of brings us to the end of our podcast. Before I completely let you go, I wanted to just quickly understand, were there any interesting trends or specific product categories that did much better during the pandemic? Because I know people were switching more to like track pants and more casual, active wear. So that must have also been a lot of excitement in terms of just the traffic to the site.
Shreya Sachdev
We saw some very interesting shifts because people were indoors more. The first thing that we saw was that our apparel category grew and our closed footwear category, of course, dropped. And traditionally we are a sneaker brand, so closed footwear contributes a large chunk to our revenue but it was extremely interesting to see that apparel just jumped, because I think that, what people were realising was now even stuff like Zoom calls and work-from-home, they needed some good quality apparel that wasn't that formal shirt but still looked good and they could wear with their video on. We saw a huge jump in apparel, we saw a huge jump in very comfortable loungewear. So that's one of the things during COVID that we then sort of curated and put together and sent out to our audiences that it was on social media or whether it went on puma.com saying, "hey, we've got you covered in terms of loungewear. So even if it's a Zoom call, even if it's just chilling at home and you want good quality, comfortable products that are not your stuffy shirts and pants, we've got you. The second thing that we saw was open toe footwear that saw a huge spike there, because if you're staying at home, you want comfortable slippers that you can walk around in all day and what was interesting to us was even in the sort of categories like open footwear, which is not a huge price point or something that people would typically spend a lot of money on. What was interesting was that it was actually the premium range of footwear that was actually getting sold out. So it was extremely interesting to see that even if you're sitting at home and you want a pair of like sliders to be comfortable, you would rather spend a bit more and get a very nice, quality, comfortable pair rather than stinge on it and say this is just an essential, like small purchase, I just filter by price and just buy the cheapest one. I think that was something that was extremely interesting to us. What was also interesting was the fact that once sort of, you know, COVID started easing and lockdown restrictions eased, we saw the categories that had seen regrowth, like, closed footwear for example, once again, jumped. So it was so clear that these trends were very much related to how people actually live their lives in the moment. If you had started stepping out again automatically, we saw clothes, footwear, sort of take a jump, right? Versus during that 2-3 month lockdown period when people went home and apparel just soared and open toe footwear just soared. So it was quite interesting to see that the sales and product trends almost instantly mirrored the situation that the consumer is in. That is no lag time between what they're experiencing and how that translates to their shopping behavior. So it was quite interesting to see how I think, of course, goes without saying that eCommerce saw exponential growth and this growth is not something that has slowed down. So even though we've gotten traffic back to our retail stores and they're up and running and doing well, eCommerce hasn't suffered. So the growth in eCommerce, and what we saw probably was PUMA consumers coming online for the first time because their stores in that neighborhood were shut, right and they've not gone back. So while I still have traffic in my retail stores and people are coming and shopping, it doesn't mean that they've sort of abandoned eCommerce sites and the takeaway is very clear that eCommerce is here to stay. It wasn't like a one time spike where because people couldn't step out, they decided to go online, and now trends have reversed. We have seen similar growth rates in eCommerce ever since and so extremely interesting and heartening for us that we have not seen any sort of de-growth in eCommerce now that offline retail has picked up again.
Akshara Subramanian
I think this brings us to the end of our podcast, Shreya. So thank you so much for being on it, I think we learnt a lot about PUMA. And I think it was very interesting for us to also just on a on a podcast for us to learn about how a brand approaches innovation in today's retail scenario, because I think that's very important for other brands who are listening to realize that it's not just about putting things out there, it's about being thoughtful about every single piece of content or campaign. Anything that we put out, it has to really be thoughtful. So thank you so much.
Shreya Sachdev
Thanks, my pleasure.
Akshara Subramanian
And we hope to connect with you and we're watching, you know, we're going to wait to see all the new things that PUMA does and we're going to be rooting for the brand, of course.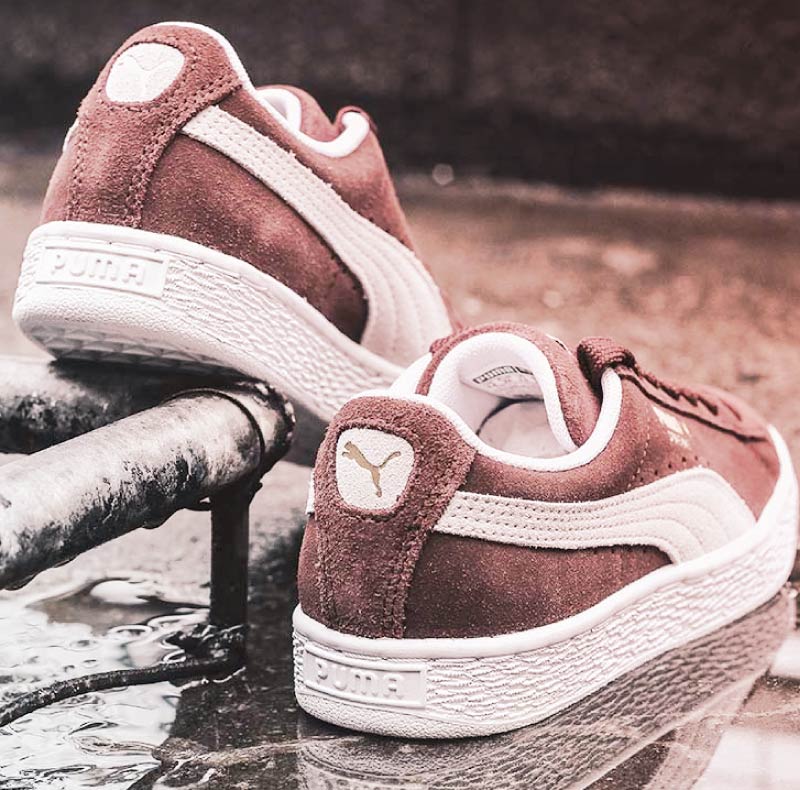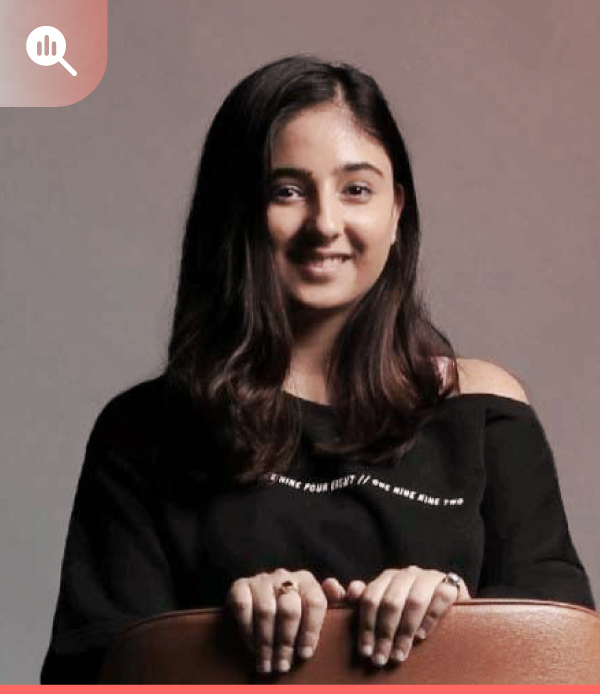 Shreya Sachdev
Head of Marketing, PUMA India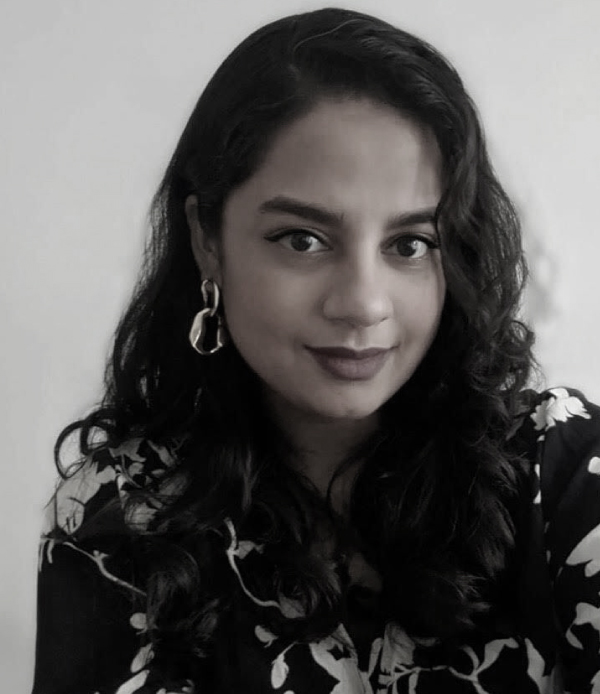 Akshara Subramanian
Director, Customer Marketing, Vue.ai