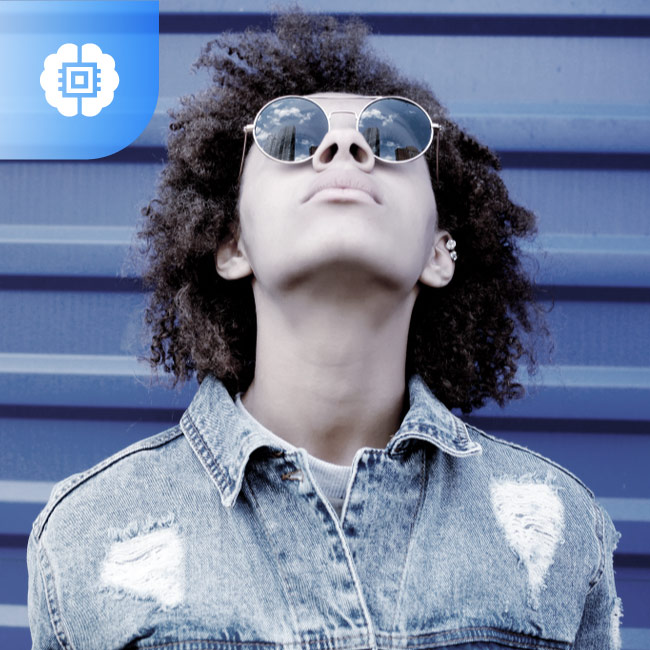 How Levi's Is Betting On Technology To Steer The Circular Fashion Model
About this Podcast:
In today's world, digital innovation and sustainable approaches are at the heart of every business. Levi's is one such brand that has always been known for their one-of-a-kind innovation, especially around their digital efforts. With their best in class, brand immersive, digital eCommerce, the brand is looking to take sustainable shopper experience to a whole new level. Today, we're in conversation with Priya Buening, VP of Digital Operations at Levi Strauss & Co., talking to us about how the brand is betting on technology to steer the circular fashion model.
Episode Transcript:
Akshara Subramanian
Welcome to a new episode of The Retail Podcast by Vue.ai. In these episodes, we speak to global change makers and retail, those that are moving the needle, pushing for change and creating impact. In today's world, digital innovation and sustainable approaches are at the heart of every business. Levi's is one such brand that has always been known for their one-of-a-kind innovation, especially around their digital efforts. With their best in class, brand immersive, digital eCommerce, the brand is looking to take sustainable shopper experience to a whole new level. Today, we're in conversation with Priya Buening, VP of Digital Operations at Levi Strauss & Co., talking to us about how the brand is betting on technology to steer the circular fashion model. Thanks Priya for joining us today.
Priya Buening
Thank you for having me. I'm excited to be here.
Akshara Subramanian
Great. So Priya, let's start off with the year that's gone by. I know nobody wants to talk about the pandemic, but from a business perspective, so much has happened across industries. In fact, a recent study said that eCommerce, retail traffic had plummeted to 98% in the US. And in a way, I think fashion retailers across the globe have been forced to empower themselves and act quickly to meet new consumer demands. So in times like these, tell us about some of the things Levi's bet on to get ahead.
Priya Buening
Yeah, absolutely, it's a great question, I think for us at Levi's, the guiding principle through COVID has really been to keep the laser focus on the consumer and on engaging with them wherever and however they choose to interact with our brand. We really for us, that really came down to two big themes. The first one was convenience. So how do we make it as feel as easy and safe to shop for the consumer as possible? So with that, you saw us kind of extending our contactless payment offering and piloting touch-less returns. We also have launched appointment scheduling for that consumer who maybe wants to come into a store but doesn't feel comfortable waiting in line in a crowded mall. We also have launched video chat. That's for the consumer who does want to talk to a stylist but doesn't actually want to go into the store. And then, of course, we've really expanded our our suite of omni offerings. So the buy online pickup in store, the curb-side pick up the same day delivery really about making it as easy as possible for the consumer to feel safe.
Priya Buening
The other big theme is connection. So as a brand, you know, we really pride ourselves on being able to create that genuine connection with our consumer. And it was important to us that we be able to do that throughout COVID. So with that, we were testing into new mediums like Live Stream and Virtual Try-On, Virtual Track, Virtual Chat. How do we keep that connection alive with the consumer? And I think it's been a lot of experimentation, but I think what's been super gratifying for me and I think is to have a lot of different retailers in the industry is just the pace at which we've been able to deliver on all of these capabilities. I mean, projects that would have taken us years we were able to accomplish in months. And I think that's all a testament to staying super focused on the consumer. I actually think a lot of the different behaviors we're seeing now are going to be here to stay long after the pandemic. So investing today is going to set us up for tomorrow.
Akshara Subramanian
I think that's a really important lesson for brands, right, investing today sets you up for what's coming. And I think it's a common theme with retailers across the globe during this time. Every day you're hearing news of a new format, a new channel, something new that a brand tried. So it's pretty interesting to see how brands have stepped up in this time. And I've also been a little curious about this for months now, and I'm not sure you have the answer. But do you think any of this would have happened if not for a pandemic?
Priya Buening
I love that question, actually, because I think it's something that we've actually been grappling with ourselves and the leadership team at Levi's. I think when you're in a crisis moment, you know, the decision set just become smaller. And the need to kind of make decisions is just as faster. And so you're kind of operating around what are the most important principles of your decision at any given time, right? And I think as a result of that, we were able to be really efficient and agile and accomplish a lot. I think once the pressure is off and make no mistake, we're still in that we're still in COVID pandemic, but we're sort of out of the most intense phase of it. It's very easy, I think, for companies to fall back into sort of the bureaucracy of who decides what and what budget and what or why. And it's something that we actually, as a leadership team have been talking a lot about. How do we kind of continue to keep that momentum and pace that we were able to kind of garner and cultivate back in the summer, even now when things have sort of let up a bit? So I don't have the answer, but I think it's something that all of us have to keep in mind so that we can continue to drive change at the pace that we have.
Akshara Subramanian
Right. You know, what you said about the decision set becoming smaller was really interesting. And I feel like all of the initiatives you talked about earlier, whether it was touch-less payments or all these other models you're building around convenience, all of those things seem like a large part of these decision sets. And I almost feel like a lot of them would have required a solid effort. So tell us how Levi's is using technology to get ahead of the crisis and engage with your shoppers better?
Priya Buening
Yeah, it's played a huge role, I think, you know today the consumer wants to shop a brand, they don't necessarily want to stop shop a store or a site. And I think the expectation that the experience is seamless across channels is pretty much table stakes. That being said, there are certain things that you can do in a store that are more difficult online and vice versa. And so our goal has really been to try to use technology to bridge those differences and create kind of a best of both worlds experience for the consumer in a way that makes sense to them. So, to give you an example, you know, when you're shopping online, it's so hard. What you can't really get online is that expert style advice can go into a Levi's store and you have that amazing, passionate stylist that is going to guide you through our collection and help you find the perfect product. To try to replicate that, we partnered with a company called Hero. And what they basically do is help enable video chat between a stylist in a store and an online shopper to try to simulate some of that expert advice. Another thing that we have tested into is virtual try-on. So a big problem for folks online is how do I make sure, and especially with denim, that I'm getting the right fit and size for me? It's super hard to do. So we have been piloting a number of different virtual try-on capabilities to try to give the consumer more confidence that when you're selecting that size and fit on our site, that you know that it's the right one for you. I think on the flip side with stores, you know, it's a physical footprint, so you know, there's just going to be a limit to the number of products that you can access in a store, but with our new store footprint, our next-gen store concept, the stores are fully, digitally enabled. So we have we have armed each of our associates with devices that they can make available the full assortment to the consumer. So even if that specific product you want isn't in the store that you're in, you have access to it. You can try on a sample and then you could have a specific product delivered to your home. So the other sort of technology piece that we really are excited about in stores is digital screens and digital fit guys. And I think a lot of digital in-store gets a bad rap because it just feels like innovation, theater and what are we doing with all these gitchy gadgets? But I think the guiding principle that we've tried to adhere to is, is this servicing a consumer need? And I think when you are able to use digital to tell more stories in a store and give the consumer access to more information, kind of like they're used to finding online, that's a pretty specific use case that we think is going to pan out well for us. So at the end of the day, you know, we want to make sure you're feeling like you're shopping one brand and you're accessing the best Levi's has to offer. And that's really all about what technologies and service to.
Akshara Subramanian
I love what you said about people wanting to shop at a brand and not at a store, because I feel like we've personally experienced that and we've also seen it evolve over time. For example, when eCommerce initially exploded, there was so much choice and it felt like the biggest boon. But today I feel like shoppers want a whole other kind of experience and values that they can really resonate with. And I feel like a brand's success today really lies in how well they tell their story and communicate their values, and I completely agree there about how technology can bridge that gap. I feel like it's the only way you can really create a personal connection between a brand and a consumer. So, yeah, I absolutely hear you. And, you know, you also said that digital screens at the store were another way of engaging with your shoppers at a time when people weren't really venturing out. So I wanted to talk a little bit more about that. How have you been able to bring shoppers back to the physical store at this time?
Priya Buening
Yeah, no, that's a great another great question, and, you know, I think it's true across the board for probably every retailer that it's tough times out there for stores, right. We're not seeing the traffic that we used to see before. And I think what's really interesting is that the consumer who is coming to the store has a much more deliberate intent to purchase because they are taking that time, energy and effort to go into the store. And I think that has kind of been our mantra that we want to help any consumer that is sort of taking the time out of their day and and taking quite frankly, the risk to come into a store. We want to give them the best service possible. So we've actually increased our target for in-store conversion by several points. And what's been exciting for us is that conversion rates in-store that used to seem super aspirational are now really table stakes. And so one of the things that we're thinking about is how do we get that great service, that attention to the consumer, that helping them find the right product and fit and kind of continue that on once consumer behavior maybe comes back to the way it was before the pandemic. In terms of keeping them safe, we are doing a lot of the same things that others in the industry are doing in terms of maintaining social distance, kind of limiting the number of consumers that come into a store and doing everything we can to sort of encourage the right traffic flow into a store so that a consumer who is shopping with us feels really safe. And then the other big thing is keeping our staff and stylists safe. These are people that are on the front line of our company and they're really the face of our brand. So making sure that everybody on the staff feels like they have the right personal protective equipment to do their job.
Akshara Subramanian
Absolutely, and all of those seem like very necessary steps to make physical retail more comfortable, right? And speaking of physical retail, the other thing I saw around the store display was the Levi's Human Nature Exhibit. It was insane. And it was apparently the brand's first virtual sales launch in Europe. And it was an immersive digital experience. So I wanted to talk a little bit about that. This whole concept of exhibiting products like art or installations is becoming such a phenomenon in retail. And I'm sure you're bringing these to the US, too. But it's almost like an art museum approach to displaying products and to engage with your shoppers, right? So do you feel like at this time these type of really immersive experiences are a great motivator for shoppers to actually take the risk and step out?
Priya Buening
Yeah, I think that's right. I think that one big sort of consequence of the pandemic is that it's forced a lot of innovation in sort of patterns and ways of working that had kind of been stale for a long time. And I think sales launch is one of those things where you talk about a sustainability front. We're using a lot of materials, time, energy, travel, to get our key accounts to come in and see the line, the line of product. And so I think there was a lot of anxiety ahead of that, that would we really be able to replicate that energy and momentum in a way that was fully digital? And I think the team in Europe did an amazing job sort of stepping up to the challenge, using technology to sort of create an experience that we were really proud of as a brand. And that type of innovation, I think, is something where we're able to achieve our goals on the brand side, but we're also able to save a lot of money and materials as well. And so it's kind of like a double whammy in that sense. And so I think the thinking now is how do we replicate that and make that the new way of working going forward, not just in Europe, but in our other markets as well?
Akshara Subramanian
Right, that does seem like the most appropriate path forward so it makes sense and it also brings us to another topic I want to touch upon, which is sustainability. I know it's now a buzzword and almost overused at this point, but I also feel like it's become such a non-negotiable. And I know that with Levi's, there's been a lot of momentum in that space. So can you take us through some of the things you're doing with sustainability?
Priya Buening
Yeah, absolutely, yes, I'm super excited to talk about it for us, sustainability has always been a really integral part of our brand and I think there's a strong belief at the company that we need to take responsibility for our social and environmental footprint and also to make sure that we're innovating as much as possible to reduce the impact of our product. And I think what's really unique about Levis product is it's one of the few products in the world that actually gets better with time. You know, you want your denim to be worn in. And so with that, we have we've kind of put it into quite a number of initiatives designed to extend the life of your denim. I think you and I had sort of discussed the R-Collective. So the R-Collective was a capsule collection that was run out of our Hong Kong office, basically using excess fabric from our China factories to create new garments. And then those garments were used to create a conservation awareness program. In Europe, you know we recently had a partnership between our Wellthread line and a Swedish company called Re:NewCell. And the idea there was how do we create a pair of jeans that is made with as almost as much recyclable product as possible. And so the jeans themselves are designed to be recyclable. And then, of course, in the US, we recently launched Levi's SecondHand, which is our recommerce site. And on Levi's SecondHand consumers can buy second hand product directly from Levi's that other consumers have traded in our stores. So a lot of different initiatives in flight. But again, building towards that idea that we want to drive circularity as much as possible and our business and work towards hopefully, who knows, someday being circular company.
Akshara Subramanian
Wow, those are some really cool initiatives. I love what the brand is doing with R-Collective. I know we spoke about it and I'm also aware that you're doing things like digital sampling and digital identity, second hand buyback programs and stuff. So there's clearly a lot of things going on with sustainability that's very woven into your core business model, right? And I'm particularly interested in talking more about digital sampling and identity, mainly because I think most retailers have a large inventory, but very rarely a completely transparent view of it, right? So how do you think things like digital identity and product information can help in smarter production and less wastage? Because I can only imagine that information like that is so important to both the consumer and the brand. The consumer wants to know where and how their clothes were made. And on the other hand, I guess the brand wants to know how many pairs of jeans they create, the SKUs, how many of them were made, how many pairs have been sold, the production information around it, all of that. And I feel like it adds to the larger sustainability goals. So how do you feel like these kind of things impact that?
Akshara Subramanian
Yes, totally. I love the question on digital identity because I think it's a super new space for us, but it's a really exciting space for us. And I think you're totally right. Like, the consumer today wants to know everything about the product that they're buying. And that kind of careless consumption is sort of over who made my product? Where do they make it? What were the materials that were in it? And so we want to use technology in digital identities to be able to drive that transparency for the consumer. On the other hand, it's also a business benefit for us, because I think one of the other amazing components of a digital identity is it allows us to tell some really special stories about our product. Like every pair of Levis jeans in some ways becomes really unique by virtue of how it was made. And so there's an opportunity for businesses, I think, to take that information and create that storytelling and help the consumer feel like they're part of the whole process and journey. And the idea there is that if you can speak to the consumer in a way that's really meaningful to them, well, they become a loyal consumer and you've got that added consumer lifetime value. So it's definitely something that you're going to hear a lot more from us on in the future.
Akshara Subramanian
That is great, and I actually think this is exactly the kind of transparency fashion needs to be less wasteful as an industry, and I'd almost say these are the kind of models that new retailers should emulate to go circular. You know, and now that we've talked about sustainability, which is obviously a big value prop for most brands. Let's also talk about who expects these values. And to me, I think there's a very obvious answer there. And it's the consumer and maybe the consumer that's the future, which is Gen-Z and the long list of expectations. And it's something that I think all brands are seeing today. And one large part of being able to communicate your values to Gen-Z is through social commerce and social media. So I thought it was really interesting that Levi's leveraged Tik-Tok to double down on product views during the pandemic. So how are you connecting with this category of shoppers and do you feel like social commerce is a large part of Levi's strategy?
Priya Buening
Well, winning with Gen-Z is a hugely important priority for our brand. I mean, it's basically how we ensure we stay relevant with the next generation of shoppers. So it's going to be a huge focus area for us. And I think I mentioned earlier in our conversation that one of our core tenets is speaking to our consumer wherever and however they want to engage our brand store site, our app, our wholesale partners. And so Gen-Z, I think social really is that key communication channel. And the most prevalent way in which we use social is as a communication mechanism. We use that to talk to Gen-Z about some of our most important brand values and also about causes that we think are going to resonate with them using their voice and voter engagement. But sort of where we also are really excited is social commerce, which is super nascent today. But actually we love the way that consumers are interacting with brands and social. They're looking for that fashion inspiration. And even the social commerce itself is small today, at least in markets sort of outside of Asia. We think the day is going to come very quickly where a consumer wants to go from wow, that's an amazing product I saw, that's an amazing brand story to transaction and check out all in one place without losing them, leaving the platform. So it's absolutely an area that we've made a bunch of different investments. We were among one of the first brands to pilot the new shopping marketplaces with Google and with Facebook and Instagram. And then we also been testing into a number of different opportunities with Snap and Tik-Tok. We did an activation with Tik-Tok last year, actually, where we worked with a number of influencers to create customized and unique product that the influencer themselves designed. That product was then featured on Tik-Tok and we tested it to their Shop Now button to make it available to the consumer. So really trying to simulate that See Now, Buy Now on social and although I can't sort of share the specifics of the KPIs, we're really encouraged by the response. And social and commerce is going to be a place that we are going to try to continue to innovate and going forward, we really think that it's going to be an important part of our digital portfolio, going forward.
Akshara Subramanian
Absolutely, and given that Gen-Z is really the future, it's almost natural for brands to make this path. So Priya, I feel like some large themes from our conversation where around technology, sustainability and Gen-Z. But with your experience in retail, right, I wanted to understand what are some of the things you're watching brands do? Well, even for example, all of the things we spoke about sustainability. Such a huge focus for a lot of retailers today. But do you feel like they're all walking the talk?
Priya Buening
Totally, yeah, it's been super interesting to observe the marketplace on this question. I think, you know, there was sort of, well, I would count me biased in this bucket, but there's brands and sort of have been keeping sustainability and circularity as part of their ethos from the beginning, just because we believe that we're a values company and we believe that's the right way to do business. With all the attention coming on to sustainability I think you then saw sort of an aftermath of many brands talking a lot about sustainability while they were trying to figure out exactly what their sort of policies were and their point of view was. But now I think we're past that phase. And for companies that weren't thinking of actively about how to make sustainability ingrained into their values and their ways of working, they actually are. I think you're right. I think we are seen walking the talk. I think for brands like ours that sort of have always had it, part of the fabric of the way that we work, it's really about pushing the envelope, right. We want to be able to set the bar higher and higher. We talked a lot about the recommerce initiatives that we've had at Levi's with our SecondHand site. We're also super active with our peer to peer platforms like the Poshmarks of the world. And we also talked about sort of circularity in our product line with this, Wellthread line where we're trying to design a product that is as recyclable as possible, take those learnings and apply them to our core line of products. So we're trying to push the envelope higher and higher. And I think our peers that are really leading in this space are doing the same. And so the bar continues to get higher. And actually that's a challenge that we're excited about, because ultimately our goal is to just get you that same great, built to last product in the most sustainable way possible. So I think it's a rising tide and I think you're going to see how companies all step up to the plate and meet the challenge, because it's as we talked about before, the consumer demands it. And it's the right thing to do.
Akshara Subramanian
Yeah, I don't think you could have put it better. It's what consumers demand and it is the right thing to do. And from what we're seeing, I feel like Levi's is already leading the way when it comes to innovation. So that's going to be really exciting to watch. So that was our last question. But Priya, before you go, we'd love for our listeners to get to know you a little bit. So we have a couple of questions, and I'm just going to throw them out right now. So here goes. What's your favorite retail focused book?
Priya Buening
Well, it's not specific to, it's not specific to retail, but I actually am a big believer in the book The First 90 Days. I don't know if you're familiar with that, but I have I've sort of worn a lot of different hats at Levi's, so I started in a strategy role. I then moved into a new market expansion role. I then moved into innovation. I then moved into growth. And I then and now I'm leading an operations team. And so every team has been super different for me. But I actually find that I go back to that kind of core business book but almost every time I take on a new function to try to remind myself, you know, what the right things are to think about in the first 90 days. And I think it's been the main ethos of that book, I think has been about listening and really hearing what a team does learning before you act. And so I think that has sort of served me well in my career and then has also been kind of important during COVID, right? Because I think it's really important that we're listening and watching the consumer. They have answers like we are there to serve the needs of our consumers. So the more that we can listen and stay close to the pulse of what they're thinking about, the better.
Akshara Subramanian
Right. Awesome. Next question. What's the most exciting thing about working at Levi's?
Priya Buening
Oh, my gosh, I think the most I think there are two things that really excite me about Levi's. I think the first is it's a values based company. So it's a company that is really all about saying what we think standing up for what we believe in. And I think that makes it a really amazing place to work because it feels like more than just a job, it feels like you're part of a journey. I think the other thing that's so awesome, Levi's, is just the pace of change right? Where we are a for decades we have been a wholesale men's bottoms business. And in the last six years that I've been in the company, we've made incredible strides in diversifying the portfolio to be more men's and women's, more international and more direct-to-consumer. And so I think being part of that type of change, it's kind of like working at a startup a bit in the context of a big company. So I think that's been super exciting for me.
Akshara Subramanian
Sounds like a dream. Great. Next question, what's been the biggest lesson for you in the past year, both personally and professionally?
Priya Buening
I think that my biggest personal lesson has been my capacity to absorb change. I think that the amount of change in our work lives, our personal lives, our family lives over the past year has just been so tremendous. I think were I to be sort of stepping back and imagining someone to ask me to do all these different things that I've been able to do in the last year, I think I would have said that I couldn't do it. But I think what I've learned is that every month, every three months, every quarter, every six months, it feels like a different lifetime. And so I think that, you know, on both the work front and the personal front, I can I can really handle a lot more change than I thought I could. So that's something that's sort of good to have back pocket and know and help you feel confident in going forward with the future.
Akshara Subramanian
Yeah, you know, I think coping with change has been such a challenge for most of us, but it's amazing that it's your biggest lesson. So fantastic. All right. Absolute last question. And this is a fun one. What's your most favorite pair of Levi's jeans?
Priya Buening
Yes, my favorite one is the Wedgie. I don't know if you know this, this pair of denim, it was made popular on social media a few years ago, but they're super comfortable and they're super flattering for almost everyone. So I really recommend you go on and every woman should sort of have a pair of Wedgie jeans in her closet. I personally like the ones that, this is just the top, that come down to your ankles so that you can sort of wear them with sandals and sneakers so that's my vote. I have many, many, many, many, many pairs of Wedgie. They're almost all that I wear. And then, of course, I would say the classic Levi's trucker, like the one I'm wearing, is is an awesome staple to have in anybody's wardrobe. So another favorite.
Akshara Subramanian
Amazing! Mine are actually the 501s. But yeah, that officially brings us to the end of the podcast. Thank you so much for joining us and giving us an insight into the devices journey in the past to future plans and what lies for the brand ahead. I had a wonderful time hosting you, Priya.
Priya Buening
Thank you for having me. It was so fun to talk to you. I love to talk about, I forgot how much I really like talking about retail and all the cool stuff that's happening in the industry, so thank you. It will be the highlight of my week.
Akshara Subramanian
Might as well. Thank you.
Akshara Subramanian
For more episodes around what's shaking the world of retail, head over to Vue.ai and check out The Retail Podcast in our Resources section. Thank you and see you soon.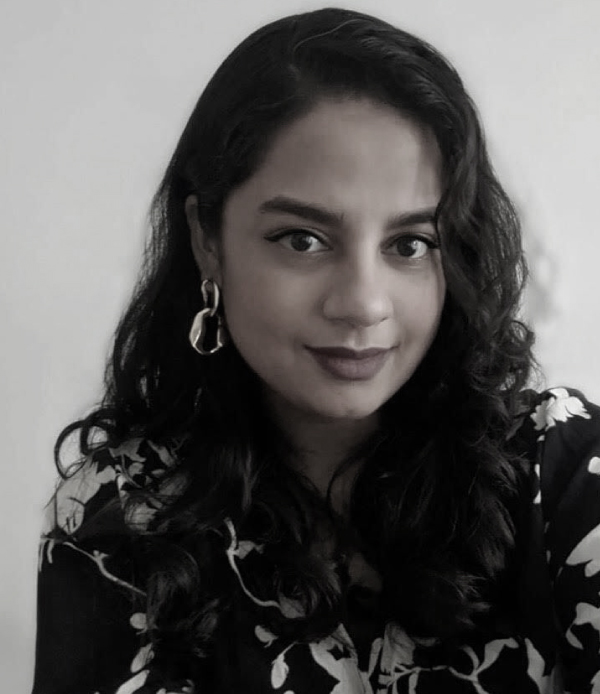 Akshara Subramanian
Director, Customer Marketing, Vue.ai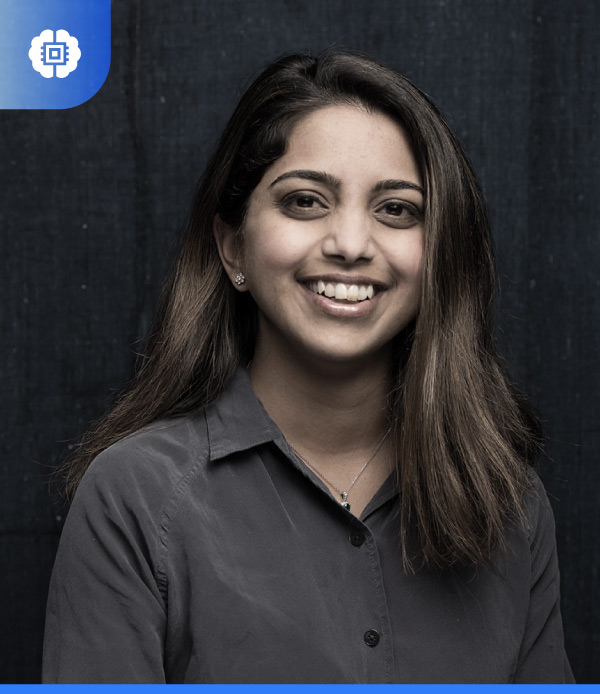 Priya Buening
VP of Digital Operations at Levi Strauss & Co