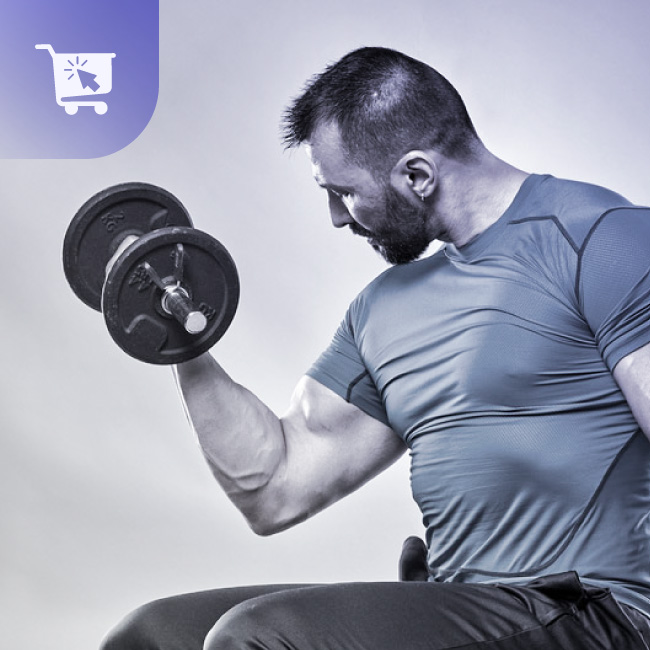 Disrupting The Indian Retail Market: USPL's Unconventional Journey
About this Podcast:
Our third episode of The Retail Podcast by Vue.ai: Leaders in Retail features Anjana Reddy, the founder and CEO of Universal Sportsbiz, an Indian fashion retail company. The company has a range of celebrity-endorsed brands specializing in trendy clothing and accessories. Her brands Wrogn, Imara and Ms Taken sell in more than 500+ stores across India as and on e-commerce giant Myntra. In 2017, Anjana was part of the Forbes 30 under 30 list in Asia, in the Retail & eCommerce segment.
Listen to The Retail Podcast by Vue.ai to hear her talk about her unconventional journey with Universal Sportsbiz (USPL) and the chances she took to disrupt the Indian retail market with her homegrown brands. Reddy also talks about the dominance of physical stores in India and how she sees the brand's retail strategy evolve in the next few years. Tune in to listen to the full conversation.
Episode Transcript:
Akshara Subramanian
Hello and welcome to a new episode of The Retail Podcast by Vue.ai. Our first ever podcast series on leaders in retail. I'm sure your host for the day and we're very excited about today's episode. If you tuned into our previous episodes, we talked about how brands pick themselves up after the great retail apocalypse. We also talked a little bit about the state of omni-channel retail, what a good customer experience should look like and the evolution of social media as a marketing tool. Today's focus is the Indian retail market, with customer retail spending growing to reach nine seventy-five billion euros by the end of 2022. That's a lot of opportunities for European brands and other international brands in India. And I'd say that a huge testament to that is the success of high street brands like H&M and Zara that have really gained widespread acceptance from the Indian consumer. What's interesting to note, though, is that there are very few Indian retailers that have been able to scale with their make in India philosophy. The one thing they've been able to prove, though, is the dominance of offline retail in India and the growing market for homegrown labels. Our guest for today has been successful in propelling that notion and is seeing immense growth in her business venture. We're so excited to welcome Anjana Reddy, the founder of Universal Sports Space, an Indian fashion retail company. The company has a bunch of celebrity-endorsed brands specializing in trendy clothing and accessories. Her brands Wrong, Imara and Ms.Taken sell in over 500 stores across the country and on e-commerce platforms like Myntra. Wrong is actually in partnership with Indian cricket star Virat Kohli and Accel was one of the earliest investors. In 2017 Anjana was also a part of the Forbes 30 under 30 list in Asia and the retail and e-commerce segment. Thank you so much for joining us today Anjana. Can you tell us a little bit about how the idea of a USPL came together and what the whole journey has been like?
Anjana Reddy
Thank you for having me here. I think this is completely ambushed by Ashwini. But yeah, thank you guys for having me here. So the business idea started when I was in college. I think I was in my dorm room and I decided that I had an option between joining investment banking or working for myself. And I think I loved and enjoyed working. And after working for 110 hours a week, I decided I'd rather do it for myself. So I decided to move back to India and start a merchandise memorabilia company because I think there was a massive scope in the market. Growing up in the Midwest, I was 17. I saw sport playing such a large role in people's lives and merchandise playing an even bigger role. And I said, you know, in a country like India, where cricket is religion. Why can't there be a proper merchandising company doing some interesting stuff? So I moved back to India. Took me a year and a half to run around the world, Got Sachin Tendulkar on board; after Sachin Tendulkar, we went in for fundraising. So Accel Partners joined me for series A and has been with me through series D, four rounds of funding. So the idea was to connect celebrities with the fans. And we tried to do this for the merchandise but while doing merchandise, we tried four, five, six different things and then we realized that apparel was something that there was huge traction for. I remember Sachin retired, Sachin's last test match, Sachin's last match in Bombay. And I was driving to the Wankhede and he just got out. And then we drove past the stadium. I didn't go in and I saw a bunch of people actually wearing the "I love Sachin" stuff that we made. And that's when I thought, why don't we? Why are we looking at this as merchandise? Why can't we look at this as a pure, play brand and I've been moved back from the US just about then, I was like, there is a gap of brands like Abercrombie or Superdry, that point of time there were none of these brands in India. And we saw a massive gap. I said, you know, let's look at it from a complete brand perspective. So we studied the market for a good one year and I analyzed where the gaps in the market were, what were the categories that we were looking at. And then we found two large gaps. One was men's clothing. And the other was women's ethnic clothing. And staying true to that we decided on targeting the youth, so it's by the youth for the youth sort of a thing. And so we decided to get Virat onboard. And that point of time Shraddha as well. Shraddha Kapoor was our first brand ambassador for Imara. And that's what we kick-started our journey with both the celebs and pivoted from merchandising into the pure-play fashion business. I think fashion is something which is so personal. So, e-commerce was all around me living in Bangalore. But I guess, you know, fashion is something which is so personal. You need to touch and feel. And that's predominantly why I believed in offline. And the only thing about e-commerce I knew was how to spell dot com. And I said, do you know this is not playing to my strengths? And I think we were late in the e-commerce game because, by 2012, everybody was in the e-commerce business. But I thought we were really early in the brand space. We've never seen truly a global brand being built out of India from a brand perspective. I mean, most Indian brands are looking at a typical value if they've penetrated globally. So we wanted to be you know, they said, can we actually build a brand out of India? And in fashion, it made a lot of sense because the supply chain completely supported you, most of the large brands globally purchased from India. And, you know, I said, why can't an Indian brand in India do what ALPHA, GAP or any of these large brands are doing. I mean, we took it upon as a challenge. And, yeah, we're having fun giving a run for money to a lot of these multinational companies today. So we have three brands and have 500 points of sale both online, offline.
Akshara Subramanian
That sounds like an incredible journey. You know, as a country, India is highly driven by celebrity culture and both Bollywood and cricket are sorts of an irreplaceable part of that. Even when it comes to retail, brand association is always something that ties back to their favourite celebrity for most youngsters. Tell us a little bit about how a celebrity-driven brand is a lot more impactful today.
Anjana Reddy
So for us, I guess, I mean, a lot of companies globally have used celebrities. I think we've used them very differently. I think one is we've used the celebrity for the celebrity. So if you look at Virat, we've used him as his personality. We've asked Virat to be Virat. And we're probably one of the only few brands that he works with that uses Virat for Virat and not Virat the cricketer because that's one side of a person you don't get and I think the brand building is a lot about how you can leverage the celebrity and what you can do. But I think for us, the core focus of the success of this business, keeping the celebrity aside is the product. Right? Because I think it is an extremely value-driven market. And the product price proposition is what is driving the consumers to buy. I mean, if you flop on the celebrity and all of that, at the end of the day, it's somebodys' hard-earned money. And why should I spend it on anything? If I'm not completely convinced with it. And I think for us that focus on product price and getting the right distribution in place is something that has been game-changing. Typically you see a lot of celebs led companies that add the celeb cost onto the product, making it unviable most people who walk into our stores are like, I mean how then is it priced like this? But you know, isn't this Virat Kohli right? Yeah! End of the day there is an inherent cost to the product. That is a value to the product. And we've stayed true to it. The way you see celebrity is it's a discoverability tool, It's a source of credibility. I mean, if you're looking at two thousand brands out on Myntra and you see Virat Kohli's face standing out, you are more prone to click on it. Same thing in large format retail or in a mall concept. You have 50, 60 hundred brands of that and you see a familiar face looking at you. You're more prone to at least walking towards it. That is what it does. It drives footfalls and brings in that credibility saying OK. There's somebody associated with it. The product is credible. But it finally boils down to the basics. I mean, the product needs to sell. The product needs to speak for itself. And I think for us, that basic focus has been clear from day one. And I think that's why we've been able to disrupt and I mean, we are not celebrity-led. I think we've been able to blend the personalities really well and actually build a brand out of it.
Akshara Subramanian
That's so true. In fact, each of your brands stands out because of how they serve a specific audience segment. Can you tell us what becomes a priority when you're running a company that's growing multiple brands at the same time?
Anjana Reddy
I think in the startup world, everything is a priority. Everything had to be done yesterday. So all the brands are split into various teams. Everything is in a burning hurry. So for me, I don't think it's hard to prioritize, honestly. I think, if there's a burning issue, then we stay back in the office and make sure it gets done. It honestly is difficult to prioritize because I think everything is important. No problem is small or big and everything needs to be done now. So that's one thing everybody laughs about when they come to me. So then they ask me, what are the timelines I made yesterday? It's always yesterday. I mean. A growing startup, I mean, it has to be there is a lot of action and everything is a priority. So we will try to figure it out. But. Everything needs to get done.
Akshara Subramanian
So I assume that each day is never really the same for you. What's a day at work like for you when you're managing all these brands and when you have so much going on?
Anjana Reddy
Honestly, I have a good team taking care of it. It's not four brands. It's all the same, right? I mean, you're looking at the same channels. You're looking at the same almost similar vendor base. So the problems inherently are very similar other than the design issues that lead into it. A day starts typically at 10. I am a late riser, so the day starts at 10 and then ends when it ends and I don't sleep before 2. So 10 to 2 is my typical working day and 10 to 10 is typically office and then whatever is leftover is what I go back home and do. But it's very difficult for me, at least as a startup founder or CEO, to figure out what my day is. I start my day saying, I'm not gonna lose it, I'm not gonna flip. I'm going to have a good day in the office. But it always invariably ends the other way. Right? It's not regimented. It's not like I mean, so we do have Tuesday weekly meetings. So it's structured in certain ways. But, the fun part of a startup is the dynamism that comes with the startup, but I think that's something I really don't want to lose. So yeah, we still have our structured meetings. I still have my monthly report. I still have my quarterly reports that go out to the board. Our board meetings, Tuesday report, Tuesday leadership meetings, Monday sales meetings, all that's there but I try not to keep my life as, you know, as structured as possible because I think there's a lot of room for us to grow, I don't think we are there yet for us to lead such a structured life. I think there's still a lot of learning to do.
Akshara Subramanian
That's so true, though. Startups aren't really a place for structure. In fact, let's talk a little bit about your retail strategy itself. In an interview earlier this year, you said that USPL sees about 60 per cent of its revenue coming from offline retail because of its rapid growth in Tier 2 cities. Do you plan to expand your e-commerce strategy as well?
Anjana Reddy
So, I mean, for us, the way we look at it is, yeah 60 per cent of my businesses are offline today. It probably will taper around 70 per cent, End of the day what is the internet penetration we're looking at, what is the reach that online has that we are looking at. Offline still is a large part of the market and especially in a country like India where a large part of the unorganized retail is moving to the organized sector. I think room for growth is significant. Having said that choice is e-commerce, I think for us both channels are equally important. Both are growing channels like the rest of the world where offline has stagnated to a large extent. I think India honestly has a lot of room. We're looking at being at least in the top hundred cities, we're probably at 56 right now. So we're looking at at least the top 100 cities from an offline standpoint and e-commerce, we just went live with the wrong dot in and we're looking at launching the other two websites very soon in the next week and I think ideally when I look at it three years from now is a seamless experience between online and offline. A lot of bands have said it. A lot of people say they do it. I haven't seen it. I think for us, omnichannel in the true sense is something that we're trying to work towards and hopefully, in the next three years, we look at a seamless integration between online and offline. So for me, I look at it as one large market and you know, the way to get to it is two different strategies. But to, you know, somewhere down the line, it needs too much.
Akshara Subramanian
It's interesting when you talk about e-commerce and omnichannel retail, technology plays such a big role. How do you see it in terms of brand building?
Anjana Reddy
So I guess technology is the way of the future and for us, We are trying to implement technology across the board. So right now we capture data right from design till the point of sale till the time the product actually hits the floor. So we're looking at automating all of this. We're looking at using tech to analyze data, predict sales, forecast buying patterns, focus supply, to forecast demand. So, I mean, I think tech is extremely essential because, beyond a certain scale, it is impossible for Accel to do stuff at the scale that we currently are. And we are looking at it. We are at various stages of the implementation of tech across the board. I mean, I guess whether you're a brand or not. I think if in today's day and age you're not implementing tech, then you're really, really far behind. So I think I mean, for us, the technology is really important and we're working with a bunch of really competent people because we don't have that strength in the house but we value what technology is and where it can take the business and we're in different stages of implementing it across different problem statements in the company.
Akshara Subramanian
Can you tell us a little bit about where you see the brand grow and where you see yourself in the next five years?
Anjana Reddy
Brand growth. I mean the objective was always to be India's first global brand. I mean, that is the big vision. If that can happen, that's fair. Where I grew up, I don't know. I mean, the next five years is too long and then you start well, I mean, I'm riding that model right now, so I think five years is too far down the road. But the endeavour is to be India's first truly global brand and actually stay true to the brand and actually build a brand. So I think we would have arrived if you're able to build one brand out. And that's always been the goal.
Akshara Subramanian
That's amazing. Sounds like a great plan. Anjana was given your experience with retail startups in the last decade. What are some actionable points for young entrepreneurs that are getting into the retail space?
Anjana Reddy
Retail space? Don't get in but young entrepreneurs in general, I think perseverance. I think that's what is required, I think as a founder. There will be a lot of ups and downs, but I think. Sticking to your Gut and sticking to what you believe in, even if the world around you says no is something that's critical and most people always ask me one question: when is a good time? I honestly don't think any time is a good time. Now is the best time. I think, you know, you believe in something. Jump into it. Do it now. So I think. That's something I would advise everybody who's trying to venture out into doing something on their own.
Akshara Subramanian
Right. And specifically, when you're building teams, what do you usually look for in a new hire?
Anjana Reddy
For me, I'd look for only one quality, I think an entrepreneurial drive. I don't care what age, experience, gender qualification, or background. Nothing matters to me, I guess. I mean, we give too much importance to ourselves. I don't think anything is rocket science. At times everything can be learned as long as you've got the intent to do it. And for me, that's the one thing and the only thing that I look for the entrepreneurial drive, because whatever you do, how much you plan, things will hit the ceiling. And you gotta have somebody who's got the mindset to be to take things in his/her stride and be able to fix it. So I think for me, that is the only quality I honestly look for.
Akshara Subramanian
That's actually a really great point Anjana for people who are starting off in the retail industry. And with that, we come to the end of the episode with Anjana Reddy today. There's clearly no dearth of excitement at USPL. And we're looking forward to seeing how the brand grows. And we've learned so much about the brand today. So thank you for that. Once again. Going back to Anjana's conversation, it's interesting to observe how celebrity culture drives brand association so deeply and that India is still dominated by offline retail in spite of mammoths like Amazon, Myntra and Flipkart. We hope you enjoy today's conversation. And don't forget to tune into our next episode on October 12th. Goodbye.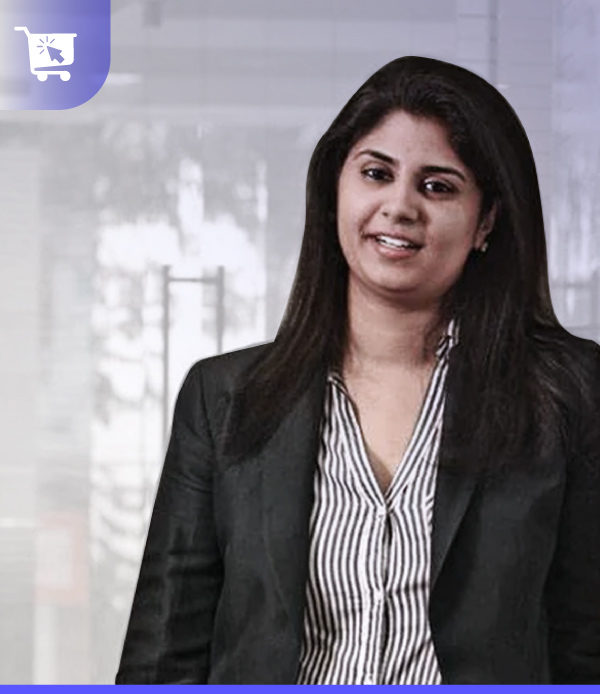 Anjana Reddy
Founder & CEO, USPL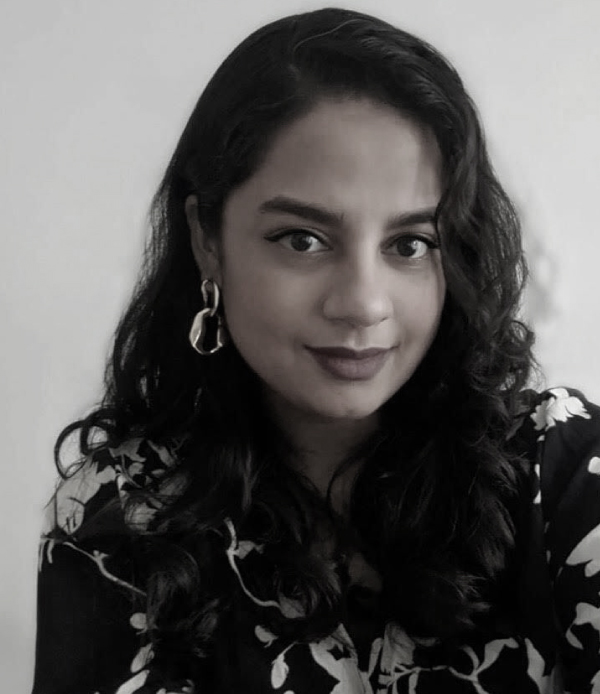 Akshara Subramanian
Director, Customer Marketing, Vue.ai