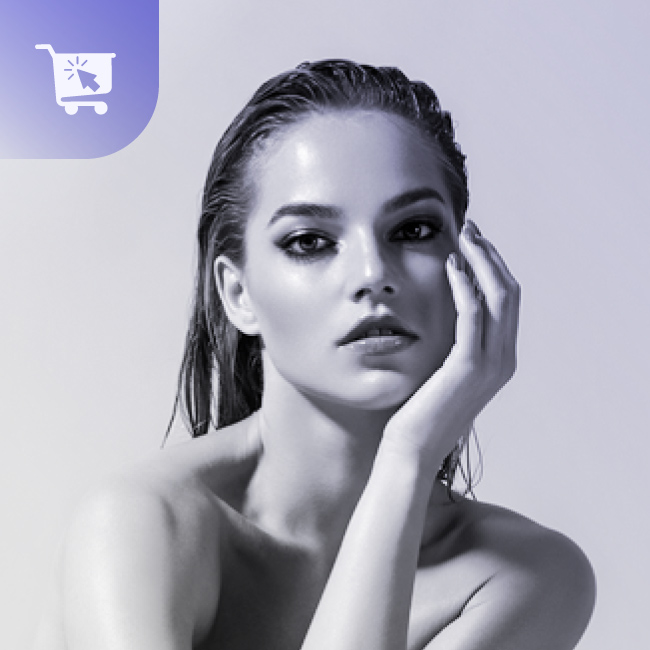 How AI Can Impact A Customer-Driven Online Retail Strategy
About this Podcast:
The second episode of The Retail Podcast by Vue.ai: Leaders in Retail features Julia Dietmar, our Chief Product Officer at Vue.Ai® interviewing Judy Hsieh, former SVP of Digital Product and Marketing at Nasty Gal. The conversation highlights Nasty Gal's evolution as a brand over the last decade, Hsieh's opinion on the role of social media to propel brand presence and how an impactful online-offline retail strategy is usually driven by the customer itself.
Episode Transcript:
Julia Dietmar
Hello and welcome to our second episode of The Retail Podcast by Vue.ai, our podcast series on Leaders in Retail. I'm Julia Dietmar, the Chief Product Officer at Vue.Ai and your host for today. If you tuned into our first episode, you might've listened to our chat about the massive changes in the retail industry and a heavy focus on individualized customer experience. What is it about personalisation that's influencing the way people shop today? It's interesting to see brands personalize at different levels - whether it's through culture, body type, social contexts, technology or through experiences. Let's continue to talk about this evolving industry and how it impacts competition and market with our guests for today! We are VERY excited to welcome Judy Hsieh, former Senior Vice President of Digital Product and Marketing at Nasty Gal. With over 15 years of experience in leading end-to-end digital and growth for e-commerce and lifestyle brands, Judy has been responsible for scaling several high growth startups across the United States. Thank you so much for joining us today, Judy!
Judy Hsieh
Happy to be here! Thanks for having me.
Julia Dietmar
Tell us a little bit about yourself. You've been working in eCommerce and Retail for a while now. But, if memory serves, when you and I met at Yahoo years ago, you were working on Yahoo! Finance. How did you switch to eCommerce? Was it on purpose?
Judy Hsieh
The early phase of my career was spent in personal finance. When we met, I was leading product at Yahoo! Finance and you were leading the platform team. I remember when I first got to know you, I thought to myself, "this woman is pretty badass!" - a former engineer, a PM leading Platforms, the most technical and challenging team at Yahoo, and a mom with a little boy. This was more than 10 years ago when there were even fewer women in tech and leadership positions back then.
Julia Dietmar
Thank you for your kind words. Yes, those were fun days for sure. But let's come back to you. How did you end up in eCommerce?
Judy Hsieh
My entry into eCommerce was serendipitous. I had left Yahoo because I wanted to work at a startup. I've always enjoyed building consumer products/services online, in an agile environment. I was introduced to Brett Markinson, one of the co-founders of HauteLook, shortly after he and his co-founder sold the online flash sale business to Nordstrom for about $270M. I think it was one of the first, if not the first, eCommerce businesses Nordstrom ever acquired. Right before the transaction, HauteLook had internally incubated Sole Society, a direct-to-consumer brand in shoes & accessories. Brett reached an agreement with Nordstrom to spin-off Sole Society since the business is very different from HauteLook's main flash sale model. Brett is a serial entrepreneur. He impressed me. Here's a guy who could have taken some time off after his newfound wealth, but he chose to jump right back in with a super early venture. I've found that I like eCommerce a lot because to be successful, you need to balance "art and science", and the results of your effort are very immediate. But I found that passion for the category later. In this case, I got into eCommerce because of Brett the founder. Throughout my career, I've worked at a lot of startups. When I consider startups, it's really the founder that matters more than anything else. I suppose that approach is not all that different from how VC's evaluate startups.
Julia Dietmar
And eventually you ended up at Nasty Gal, one of the first cult brands that started online. How did that come about?
Judy Hsieh
I was approached about a leadership position at Nasty Gal a couple of times. I remember checking out the site they had at the time - it was kind of janky, and though it didn't seem very interesting. However, after I learned about Sophia the founder's unconventional background and saw the emotional connection she was able to cultivate with her users on Instagram, I really wanted to meet her - not really for the job, but I was just really curious about her as a person, a young entrepreneur with a unique approach and point of view. This was before she became kind of famous in the eCommerce world. I think through Nasty Gal, she unintentionally started the Girlboss movement even before she published her first book and before she officially started Girlboss the media company.
Julia Dietmar
Sophia Amoruso and Nasty Gal have been quite influential. Why do you think people are so fascinated by them?
Judy Hsieh
Through Nasty Gal, Sophia created a space for young women who felt they were different from the "mainstream" type that most brands were speaking to. Instead of feeling a bit weird about their own identity/style, these young women felt they could celebrate their uniqueness through the brand. That's very empowering and liberating. As you pointed out at the beginning of this conversation, brands and retailers have the opportunity to personalize at different levels. Nasty Gal isn't for everyone. You can say that the brand has always felt personalized for its customers, mainly through culture, social context, and style expression.
Julia Dietmar
As you know, Judy, with the advent of technology, fashion brands are actively trying to drive innovation to give shoppers a better experience. What do you see in the industry? Are our Brands and e-Tailers actively experimenting with AI and another new tech? Where does it go in the next few years?
Judy Hsieh
We started experimenting using AI via a partner to improve our search results at Nasty Gal about 2 years ago and saw promising results. For the last couple of years, AI has been the most popular buzzword at all the retail conferences I've attended. As AI technology improves, wider adoption is inevitable. When I was at Nasty Gal we had 3 site merchandisers who manually merchandised top categories several times a week. AI and computer vision could have certainly made that go a lot faster. Over time, the nature of site merchandisers' job will simply evolve, so that they focus more on training the machine and divert more time to fashion story-telling. Another obvious opportunity is using AI to learn preferences faster so that shoppers no longer have to plough through pages of merchandise online. That's been the advantage as well as the problem with online shopping, right? Endless options - because online you never run out of shelf space. Online shopping sometimes becomes so time consuming and exhausting! AI would solve that challenge.
Julia Dietmar
That's amazing. Thank you so much for joining us, Judy. Your take on Nasty Gal's growth, new brand and retail strategy and your view on experimenting with technology were extremely insightful. We were thrilled to have you on The Retail Podcast by Vue.ai As we continue to see these changes in retail, we're going to bring you interviews with various players of the retail value chain - heads of product, heads of innovation, CEOs, CTOs, founders, and investors to understand the way the industry is shaping up, what's still working for brands, and technology trends that are making waves in retail. We hoped you enjoyed today's conversation with Judy Hsieh. Stay tuned for our next episode. Until then, Good Bye.
Julia Dietmar
CPO, Vue.ai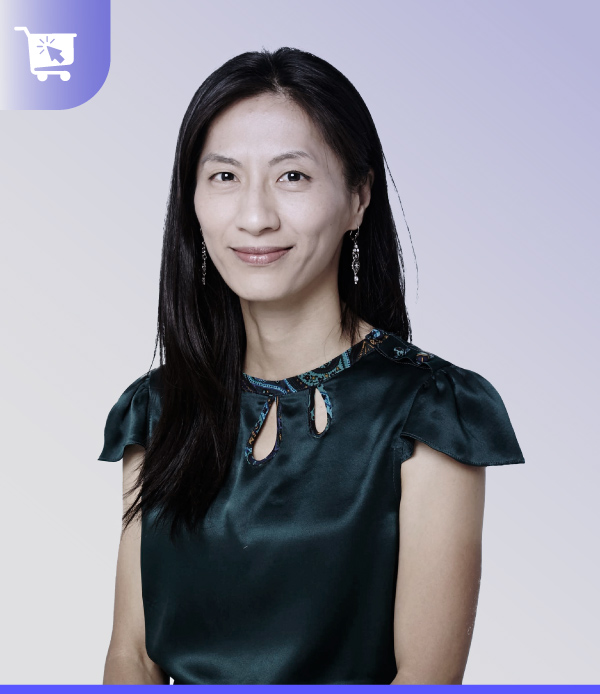 Judy Hsieh
Former SVP, Digital Product & Marketing, Nasty Gal