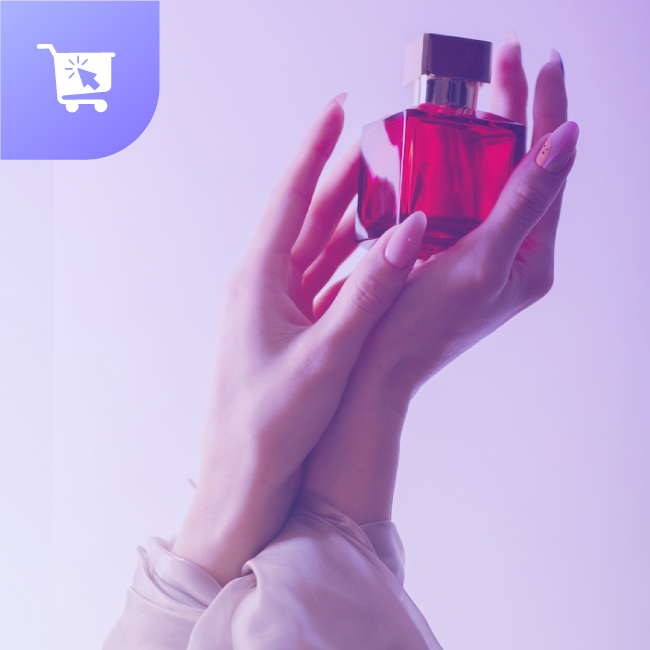 How LVMH is delivering stellar customer experience
About this Podcast:
Today, we're in conversation with Meruyert Zhanatkanova, Brand Manager at LVMH Perfumes & Cosmetics in Kazakhstan. We learn about her journey in the luxury maison, some of the culturally contextualised marketing campaigns that they undertook and how they're ensuring excellent customer experiences in the face of rapid digitisation.
Episode Transcript:
Krithika Anand
Hi. Welcome back to a whole new episode of the retail podcast by Vue.ai. Ranked as one of the top ten podcasts to listen to, The retail podcast is redefining the conversation around AI and tech in retail. Today we have with us Meruyert, the brand manager at LVMH Perfumes and Cosmetics. LVMH truly needs no introduction. But here's a refresher. Created in 1987. The LVMH group today comprises more than 75 exceptional wings, each redefining the luxury game in its own right. It also happens to be the only group present in all five major sectors of the luxury market. Wines and spirits. Fashion and leather goods. Perfumes and cosmetics. Watches and jewellery. And selective retailing. You name it. And they're there. We're very happy to host you on our podcast today. Meruyert, welcome to the podcast. We're very happy to host you on our podcast, Mariette. Welcome to the Retail Podcast by Vue.ai.
Meruyert Zhanatkanova
Hello to everyone and thank you for inviting me for this episode. It's always a pleasure. Nice to meet you.
Krithika Anand
Nice to meet you too. Mira And the pleasure's ours. So, yeah, we're looking forward to hearing a lot of interesting things from you. So let's jump right in. You're the brand manager at LVMH, Perfumes and cosmetics, a luxury house whose reputation precedes any introduction. Right. For our audience listening. Tell us a little bit about yourself and how you began your journey here. And how has it been over the years as a brand manager?
Meruyert Zhanatkanova
Yes, thank you. Well, I started my marketing journey more than ten years ago. I was doing my bachelor's degree in Kim University, and I decided to spend an exchange semester in the Essex School of Management in Paris. And there I finally felt that marketing is exactly the thing that I want to do in my professional life. So I had, of course, experience in marketing and in retail and in traditional companies before joining the LVMH branch here in Kazakhstan. I actually started here as an assistant brand manager for such brands as Journal and Leather. And then I grew up with the market of perfumes and cosmetics here. But as a brand manager for Kazakhstani markets, I am responsible for the overall performance, the development and execution of brand marketing strategy. And I love that this is a position that is both challenging and interesting. It gives me a lot of pleasure to work every day with my team, with my colleagues. So I would say that this is one of the best places where I can imagine myself.
Krithika Anand
That's so nice to hear. I'm sure such an incredible journey would have come with a few hardships along the way. Right. What are some of the challenges that you've had to overcome in pursuing the things that you wanted? Can you take us through that, please?
Meruyert Zhanatkanova
Yeah, sure. And thank you again. Yeah. Working in luxury industry gives you all kinds of experience, I would say, especially when you work with such great maisons with rich heritage like Guerlain, for example. And as people say, the devil is in the details. And this is so true when you talk about the luxury industry. This is, of course, my main priority of the times to have everything done and delivering both excellence and at the same time growing market share and doing the profits. As you can imagine, this is also a very competitive sphere and you have to be innovative and creative to keep the best positioning in the minds of our customers. And as per last challenges, I would name that this year, for example, for Kenzo perfumes, we organized it the first time in history, the shooting for paid digital campaign that was approved and supported by our HQ in Paris. And we did our best. So we put our souls in this project and it was so successful that it was finally approved by our office in Paris. And so we and I mean, this is the first time in the history when something that was made by a local market was put into the paid media.
Krithika Anand
Oh, wow. That's very inspiring, I must say. Talking about campaigns, we'd love to know some of the most interesting campaigns that you worked on so far. Would you be able to take us through that?
Meruyert Zhanatkanova
Yes, we were, I would say inspired and we took the overall idea of the products and we decided to make shooting both photos and videos for the social networks like Instagram, TikTok, YouTube. And we made beautiful videos and very, I would say, inspiring photos with our local leaders. And the result was a total success for me and for our team. We had a great team too, of course, and we launched the campaign at the end of September to of course, support the sales and at the same time it was made in Kazakhstan. We have a beautiful place that is in the west of the country. It's located there and there is a totally futuristic nature there that is also in combination with our, I would say, overall strategy made such a great result.
Krithika Anand
That's amazing. Mira, we wish you the best in your journey forward and phenomenal growth. You know, speaking of growth, I believe congratulations are in order because LVMH now has recorded a revenue of €36.7 billion in the first half of 2022, and this is up 28% compared to the same period in 2021. And organic revenue growth was around 21%. But LVMH overall has had a fantastic first half of the year. Lvmh, perfumes and cosmetics has been growing exceptionally well as well. According to business of fashion. This year, the first half turnover division grew by 13% on an organic basis to about $3.70 billion. Brilliant numbers right there. And this is absolutely phenomenal growth across all businesses. We'd love to know how the companies ethos plays into this growth. And what are your thoughts on it?
Meruyert Zhanatkanova
Yes, you are saying about the overall numbers, I would say. But here in Kazakhstan, we are also, of course, growing and also contributing to that overall growth. And I must say that everyone here working in our branch is not only high professional but also very enthusiastic person. We are all very different, but at the same time, we all together are a great team and I'm proud to work with all my colleagues and managers and of course with my team. The headquarter is also always supporting and inspiring us to achieve the best results. We always get the best ideas also from the HQ and we also have the guidelines for all the launches and how to support the products. And it is such a good thing that we always work very close to our colleagues in Paris that are listening to us and that's our always supporting all of our ideas and open to discussion when it's needed. So but overall, within the group, I must say that personally, for me, you can always feel the support of the company and you can feel that you are working for such great I mean, brands that have such a long history and that is you are the one who is also contributing to the future of these brands. That is what makes you feel so inspired all the time.
Krithika Anand
Absolutely. And I completely agree with their point. Right. Having a supportive team and a supportive employer is so critical in one's personal growth and journey. And I'm very glad to know that you're experiencing it. First time with
Meruyert Zhanatkanova
That is I think that is the way the great companies work all together when they have different branches in different countries and working with people of different personalities and mentalities, I would say absolutely.
Krithika Anand
And also the thing is you get to learn a lot when you speak to your colleagues from across the globe, right? You know, people come from different backgrounds. People have different nuances in the way they work, and it's all about learning and enjoying the process together. And I think you've mentioned that beautifully and how supportive your team has been to your time in LVMH.
Meruyert Zhanatkanova
Yes.
Krithika Anand
Yes, exactly. Yeah. You mentioned this point about customers keeping your customers happy. Right. I wanted to touch upon a little bit about customer experience. A remarkable customer experience is so critical to the sustained growth of any business and positive customer experience from what loyalty helps you retain customers and also encourages brand advocacy. And I think it's safe to say that customers have the power today and not the sellers. What is your take on this? And can you also tell us how LVMH lends itself into providing good customer experience and make them come back for more?
Meruyert Zhanatkanova
Yes, we have, of course, the big focus on our customers. We're always looking, and I would say paying the biggest attention to the latest trends and what our customers want to see and want to have and giving them the best experience with our brands. First of all, for us, it means to have the the best quality of our products. Of course, because there is a lot of work behind each product and behind each of the novelties that we have. And here, for example, in our market, we're always trying to keep our customers interested and supporting their loyalty to our brands through different activities, through different collaborations that we are doing here. And of course, it's also about making and talking about the environment of support that we are doing our best to support the nature and to keep the nature. That is also the point during the last, I would say, ten years. And of course it also is about the best experience that they can have inside the points of sales or in the e-retail if they're buying online. And it's also about the art of gifting. That is, as I said before, the devil is in the details. So you have to give everything and everything should be done with such love and caring for the customers. Not only just be beautiful because it's a luxury segment, but at the same time show how you how you are feeling about your customers. It's always the best or the best.
Krithika Anand
Absolutely. Absolutely. And I completely agree with that mirror. I must say that you're very passionate about the work you're doing at LVMH. I'm curious to know, how did you identify your interest in perfumes and cosmetics and how has it been shaping the way you approach your role?
Meruyert Zhanatkanova
To say the truth, I never expected that I would work in perfumes and cosmetics sphere. Right? Yeah, but this is what I'm saying to people when they ask me about this point I started. Well, I had experience in different spheres before coming to LVMH, perfumes, cosmetics. I was working in traditional FMCG companies. I was working for the startups. And at one point I understand that I can show the best of my ability. So I would say as a person that would work for the segment that is delivering both happiness and excellence and the best expertise in the sphere. And I also love to work in big companies, big international companies, so that that can, you know, supports the teams and supports the markets and at the same time be the pioneers in the industry. And so LVMH, of course, is one of such companies for me. When I came to the company, I was really astonished by the way that everything worked so smoothly. And so I had the best manager in the world. I would say she already left the company. But this is the person who taught me a lot about the way how everything should work. And also right now we have the best team, I would say, because the company grew since that time when I first came to it. But we always have that team spirit that is supporting everyone when especially you have festive time periods. And so this is how it works usually.
Krithika Anand
This is so great to hear. Mira In your time working here, you have identified a significant shift in the way consumers perceive and interact with the brand, right? And especially during the pandemic, when gauging what the customers are looking for might have been a little difficult to take us through that shift and how you've been tackling it during and post the pandemic.
Meruyert Zhanatkanova
Yeah, so the pandemic, that was the major challenge for us because it was so such an unexpected period, I would say. But of course we did our best, I think, during that period. Some of our colleagues they work at even while they had just recovered from the COVID and everything. And this is also shows how everyone is inspired by working here. But in general, I would say that we tried to not to lose the link with our customers, all of our beauty consultants, they were organising online meetings or the Leafs livestreams, or at least the calls with the customers telling about the products and still giving their, I would say, consultations for the ones who wanted to ask anything about our products. And so we've tried to do everything online through the conferences, through the trainings, and through using every possible way to stay online with the customers. Of course, we activated the E-retail here and we've tried to do different activations online. We try to show our customers that we're here for them, of course, and we are also supporting them during that not easy times. And that actually worked because I think that we recovered really fast after the pandemic. And so we also showing a really good growth.
Krithika Anand
Right? And I think it's fair to say that the COVID pandemic has proven to be a period of adjustment not only for consumers, but for brands, too. And as a beauty player, I think it's important to show that kind of resilience in that market and in that climate. And we're also continuously seeing a lot more intelligent innovations in the beauty sectors, and particularly from LVMH. Right. And with that, the impact of the pandemic was far invite. But for businesses especially, it would have surely accelerated the digitalization of all aspects of retail. So what is your take on the role of technology in retail today, and how can retailers get ahead of the curve?
Meruyert Zhanatkanova
Of course, the digitalisation, I would say every industry, I would say it's had an impact in every industry. But of course, first of all, the sales and most of customers, they even if they before did not go to the retail and shopping online after that they got this point that everything can be done easily without going to the brick and mortar. But I would say that there is still the difference in the mentalities of the people. Maybe because of the pandemic, people were sitting at home for such a long time. They again want to go somewhere and have fun. Not only I would say for the shopping, but also just to go somewhere and meet other people maybe or talk with the customer or with sorry, with the consultants offline, but surely for the businesses it means that they should pay much more attention for. The e commerce. And I think for some retailers it would be even easier to develop their own apps or at least develop maybe some other strategies of going online. And actually, this is what our retailers here are doing and developing new sites or new apps. And I'm quite sure that in the nearest couple of years, this would be everything would be much more developed than it was before.
Krithika Anand
That's amazing. And we're very keen to see the integration of the latest tech in the digitisation of this legacy luxury house. Finally, you've had a fantastic year so far. What advice would you give to other ambitious professionals aspiring for careers and luxury houses like this?
Meruyert Zhanatkanova
Oh, well, my advice would be not to stop with the flow of the creativity because I love marketing. First of all, for its creative creativeness, I would say that you can do something very different from what was done before, and you have all the chances to develop new cases, something that will change the game inside the market. So everything in your is in your hands. And of course, for each person, I think if they want to work in such industry, they should really understand first of all, what are the what is their main goal? What are they passionate about? Because some people they prefer to work in traditional firms, e.g. companies. Some prefer, I would say e-commerce maybe, and some want to work for the luxury industry. So I think that everyone should try to try different spheres and then find their own path in the marketing.
Krithika Anand
Fantastic. Well, sure, the listeners would have a lot to take back from this conversation mirror. This brings us to the end of this episode, and we'd like to thank you for joining us and for this insightful conversation.
Meruyert Zhanatkanova
Thank you. Thank you so much. And thank you again. I was really happy to participate in this episode and thank you personally, Krithika.
Krithika Anand
Well, the pleasure's mine. Mira, it was a pleasure having you on this podcast. And yeah, we'll be back with an all new episode of the retail podcast where we dive into all things retail and technology. Until then, I'm your host Krithika Anand.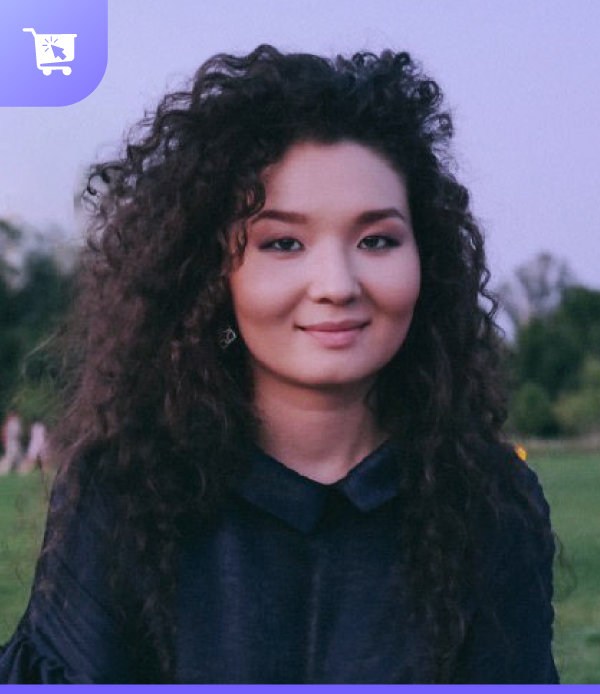 Meruyert Zhanatkanova
Brand Manager, LVMH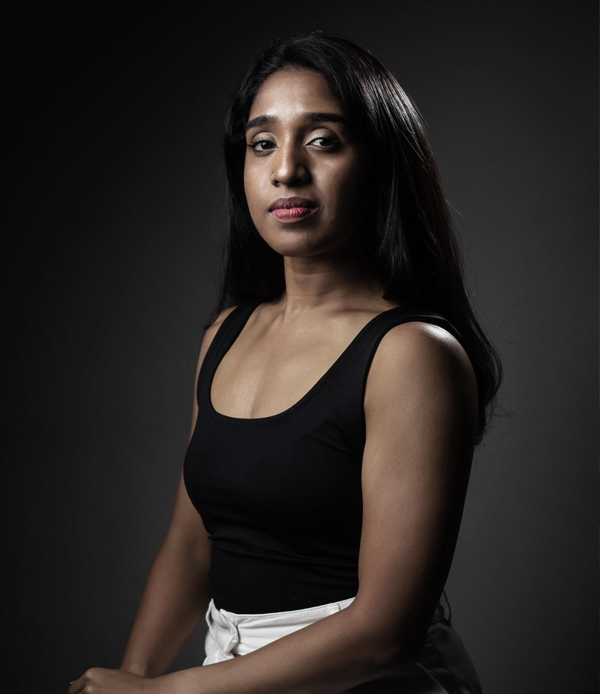 Krithika Anand
Customer Marketing, Vue.ai