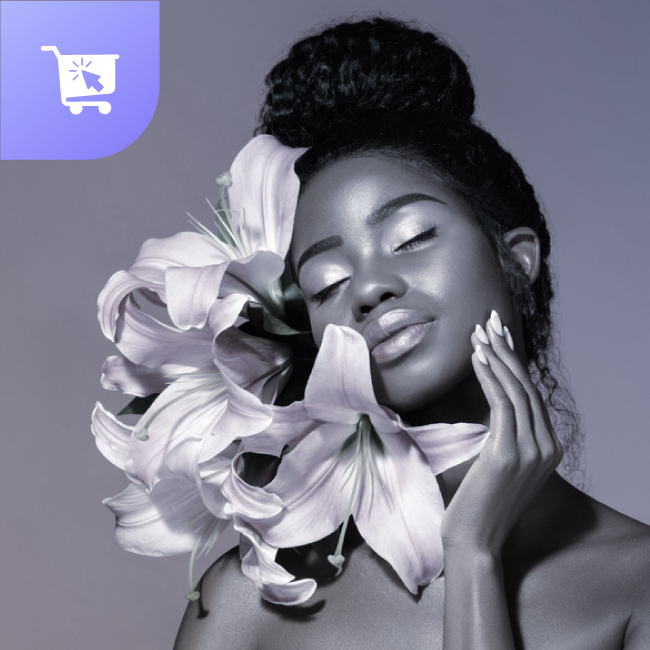 Democratizing Luxury for the African Shopper: The Jendaya Story
About this Podcast:
Jendaya is a luxury people powered e-commerce marketplace based out of Africa. With a mission to democratize African luxury, they empower diverse designers through culture and community and prioritizing continental African shoppers. Tune in for a conversation with Ayotunde Rufai, the CEO and co-founder of Jendaya, an investment banker turned fashion entrepreneur who's creating waves in luxury fashion e-commerce in Africa.
Episode Transcript:
Krithika Anand
Hi and welcome to a brand new episode of The Retail Podcast by Vue.ai. I'm Krithika Anand and I'm your new host. With over 30 episodes in three years, The Retail Podcast by Vue.ai is the hub for all things retail and technology, ranked as one of the top 10 retail podcasts to listen to, we speak to leaders in retail that are consistently pushing the needle and are at the center of innovation. Today, we're putting the spotlight on Ayotunde Rufai. He's the CEO and co-founder of Jendaya, a luxury people-powered e-commerce marketplace based out of Africa. With a mission to democratize luxury they empower diverse designers through culture and community. Jendaya is also the first platform to prioritize continental African shoppers, and they've certainly opened up new markets for luxury designers. As a former investment banker turned fashion entrepreneur, Ayotunde is here with us to share his journey, things that have helped him along the way in building Jendaya, as well as his vision for the future of e-commerce in Africa. With that, I'd like to introduce you to today's guest. Welcome Ayotunde and it's very nice to have you here with us.
Ayotunde Rufai
Thank you so much. Thank you so much, Krithika. Thanks for having me on Vue.ai. Excited to speak and answer all your questions.
Krithika Anand
Great. I think we can jump right in. So let's start with the year that's gone by. From a business perspective, so much has happened across industries. I think right now, Africa's e-commerce sector is experiencing a huge boom. In fact, the industry is estimated to be about nineteen point eight billion dollars with further reports coming in from McKinsey stating that these figures are set to grow up to nine hundred and thirty billion dollars by two thousand twenty five. And I think that's a huge opportunity. It seems like Jendaya started the journey at the right time. So we're curious to know how the idea of Jendaya came about. Can you tell us a bit more about Jendaya and your journey with the company to date?
Ayotunde Rufai
Of course, so, you know, you set the scene perfectly in the sense that we launched at the right times and e-commerce on the continent is growing at steady and consistent rate. Specifically, as you mentioned, for general everyday goods so like the Amazons of the continent and also specifically for luxury, right? Luxury is also benefiting from that e-commerce boom in the continent. And so for us, the idea actually started in two thousand seventeen, where, you know, like myself and a lot of my friends, you know, we have family who on the continent love love to have the taste level, have the funds to be able to spend a luxury, but they never buy it when they're at home in Nigeria or in Ghana, they would rather wait to come here or send us their cousins and nephews and nieces to go and reserve or buy or exchange things for them. In whether that is in the UK or in Dubai or in New York. And so my auntie came as she does, about six to 10 times a year and that summer she she before she arrived, she asked me to exchange a gift my uncle had bought for her. So I just asked the question that why doesn't she just do this from Lagos? Why would she have to wait till she gets here or send me? And she kind of just brushed it off like, you know, it's just the dumb thing with what they do, and nobody really shop the country online in Nigeria and Africa. And so that started the kind of the pursuit for the answers. Why don't people shop luxury on the continent? Why? What is it? And we came to find that it was a few things, one being the cost, the time it takes, the worry about authenticity and just the experience of shopping luxury right here on the continent. And all those elements are big deals and things that we take for granted because we have so many options in the West to shop for luxury online, so many outlets and we forget that the everyday things that we take for granted when shopping luxury online. So things like not having to worry about authenticity with the experience or the time added or overt costs or, you know, extra cost, you know, we take those things for granted, but those are all the things that they're worried about when they are thinking of buying something luxury on the continent when they're back home. And so that started the kind of pursuit of the knowledge that we did the primarily research then we collected some secondary research and started building on the company. And in 2018, we entered a competition with the University of Monaco and our new competition they do for luxury startups. We reached the semi finals and then we were like, Look, you know, there's definitely some legs here and we want to make Jendaya a fully fledged start up. And so that gave us the confidence we needed. It also made us work on our business plan and our pitch deck, and we've been growing from there. For a year and a half, we were content only website because for us Jendaya is the mix of is a good mix of content x commerce, for a year and a half where we were content only website. It helped us to build consumer trust, to help us to build industry trust. We've got some angel investment. We also got a few press placements which helped us really solidify who we are and give peers and customer an idea of what we were doing and build that trust with them. And in December 2021, we launched our invite only e-commerce pilot with an invite only selection of shoppers mainly from Nigeria and Ghana, the US and the UK and from all over the world, actually, but mainly from those countries. And we've been seeing, you know, e-commerce activity since. Alongside that, we've had some placements on billboards in Nigeria, in Paris. We're going to have them in Milan and South Africa and New York and Accra, Ghana the rest of the year coming. And we're going to be engaging in a lot of activities. So whether that is, you know, fashion meet parties, we just did one for London Fashion Week, whether that is exclusive capsule collection for some big brands, which I can't announce yet or whether that's just, you know, offline activation with other brands, we're doing a lot to engage our customer in this pilot year and we hope to raise our seed round in the summer. So that's kind of the journey and kind of where we've been with Jendaya.
Krithika Anand
Fantastic. That's a really cool story. And like you'd mentioned, right, I think fashion retailers across the globe are empowering themselves and I think very promptly to meet the ever evolving consumer needs and to think of it, Jendaya is very much like a shopper's haven where they can walk into a space and everything is under one roof. And in this case, everything is under one digital roof. This is certainly an ideal avenue for African designers to market and sell their products globally, especially as the competition is growing in the luxury sector. So can you tell us a bit more about how you address some of the pain points of distance shopping while also putting the spotlight on some of the local talent across the continent?
Ayotunde Rufai
I think, you know, we like to describe Jendaya as the luxury e-commerce platform for the Global Citizen, Africa included. So when we say Africa included, it highlights that element that Africa is the core of our strategy and Africa is the core consumer. African luxury consumers are the core consumer we are addressing. But yet we're a global company. We can shop all over the world. Now, specifically for the African consumer, the pain points that we're solving in the same point I mentioned, if we kind of like touch on them. So let's talk about the worry of authenticity. Jendaya partners with global multi-brand boutiques and the brands directly themselves, so it doesn't get more authentic than that. There is no worry or concern for our customers and the consumer about authenticity because we can trace and we know exactly where all our items are coming from. That's one. Secondly, the experience. We feel and we know that we are currently the only Africa focused luxury e-commerce company. And when I say Africa Focus, I don't mean the next quarters where Farfetch is, I mean, completely and with this internal strategy and solutions for Africa that are dedicated to being at that same global level and standard when it comes to luxury e-commerce. You take one look at our website, although we're a pilot company, you know, while we're still a pilot company and we'll be growing this year, you can see the branding, the effort that's been put in, the branding, the effort that's been put into the UI, the UX. You know, we want our customers to feel like, Wow, this is for us and it is at the standard of the difficulties of the matches of the essence of the Farfetch is, you know, we want we've done that intentionally even in this pilot, because we want that experience, that visual experience and that consumer journey to be at A one level that they experience that we experience around the world or they experience when they're in the West. Thirdly, when we talk about logistics and delivery times and costs, currently we are subsidizing the delivery cost to give our customers a fair price to pay when it comes to delivery. We're working with our logistics partners to make sure it's a maximum of seven days to get items into Africa wherever our pilot consumers orders from. So that's another thing we're doing. Fourthly, what we're doing is actually, as you rightly said, putting all those goods under one roof. So for the local talent, they have an extra platform where they can, you know, where they can generate revenue for their business. Whereas before they weren't as cool, they weren't as popular, they weren't as in demand. And so it's always been about the Western brands being on every single luxury e-commerce platform, obviously positively impacting their bottom line. But now African designers have us to go to, as well as any other luxury e-commerce platform that will give them a chance to sit on their platform. So we're giving that opportunity for those for those African brands and the local talent. But also what's happening is we're giving them brand parity. They're sitting next to you, going to the long runs, the Balenciaga, the Casablancas, the areas, the villages, the, you know, any brand that you can think of that bomb on that on their side by side with them. So our customer on the continent, who we've described them as having a third culture, they like to mix the Tokyo Games with the Balenciaga or Casablanca with Abiola or Rich Minzy with Balmain. They want to have that mix and that's how they shop. And that is why our curation has specifically had that breadth and has that depth and has that diversity and so it's perfect for our customers sitting on the continent. And now, as I said, because Jendaya is a global company serving the global luxury lover, still at the end of the day, whether you are African in the West or whether you're not. Or even if you're not when you go on Jendaya, you might go in there to discover one of the brands that you've not heard of before. Maybe because you've seen it in an article we've covered or you've seen it on our social media. But whilst you're there picking up a Velveeta or a brand that you've discovered. You're also like, Oh my gosh, I can buy my, you know, I can buy my axel alligator's here. I can buy my, you know, I can buy that brand that is popular, that you're familiar with already. You can buy it on Jendaya, you know, so that is the beauty of it. You know, that breadth, even that breadth and the range, even though it's been curated because of our continental African consumer, it works perfectly for the consumer sitting in the West. So that is how we've been addressing those standpoints.
Krithika Anand
Wow, that is some great stuff. And I think two points really stood out for me from what you just said. One is trust, and the trust aspect almost seems to be the epicenter of any luxury shopping experience, right? And obviously, it's not just the way a product is packaged and be sent to customers. It's also about every single touchpoint in the shopping journey or whether it's how they discover an item, how secure the payment process is or how the authentication of the product itself is done. And I think all of that clearly seems to be a strong pillar that makes for a good shopping journey on your site.
And the other point that I wanted to touch upon is the experience side of things. I think today customer experience plays a very crucial role. Recently, I read somewhere that apart from the collections of local and international brands, you're also introducing exclusive capsule collections where shoppers will have the opportunity to enjoy personalized styling services. And I think that's pretty cool. And I also remember last week I was browsing on the Jendaya site, and some of your campaigns are extremely compelling and beautiful. You want to focus a lot on being able to attract customers from that angle as well. To think of it, in some way or the other customer experience and technology go hand in hand. So what are some of the things that you do from a technology standpoint to really be able to consistently engage with your customers to make them come back for more?
Ayotunde Rufai
Amazing. No, that's. I mean, again, you've done you've done the research and you know exactly what we're doing and how we intend to keep our customers engaged. But just to dive into that a little bit more from our personal styling offering. What we've done is we're working with an amazing company called Luxe Luck out of New York, and they offer the technology that plugs into our platform that allows our shoppers to speak with a personal stylist. So in that way, we're almost democratizing that idea of luxury and VIP clients are the only ones that have access, have availability or accessibility, or have a stylist accessible to them. Because you know how it is a lot of the Western platforms, you know you get the standard, which is a great service if you're shopping online. But if you're spending a certain amount, then you get allocated a stylist. But being a Jendaya customer in this pilot, everyone is able to opt in for one of our stylists on our team to give them styling suggestions to suggest how to wear things, how to pair things with items that we list on the platform so that the company Luxe Luck has been amazing to be able to give us that ability to provide that technology on our platform. So it just works as a simple chat widget, and the stylist sits on the other side and sends through and can look at and styling different items we have and suggesting things and looking at what was in the customer's basket and trying to style that that item for them. Also furthermore, what happens is via that plug, in items that we don't list on Jendaya our pilot shoppers can also request that our stylist source them. So as you can imagine, if we want a Birkin or if you want a pair of Air Jordans, which are an exclusive job and are so extremely hard to find, our stylists can actually source that for you. So you can either tell them over the chat or you can actually just submit an ISO. So In Search Of request on our on our special request page on our website and you can upload the description, you can upload an image and our stylist, one of our stylists and personal shoppers will be on that request for you to source that for you. So there's I guess there's two ways that we're using technology and we're trying to engage and keep our customers coming back. Thirdly, as you mentioned, you know, we try to keep our campaign striking. Visuals has a big part to play in selling luxury and convincing your customer that you know how to curate, you know what you're doing, and you can aspire to an image and to look like that image we've put out. So, you know, we definitely spent a lot of time, effort and resources making sure that that curation of our imagery of our campaigns is done to a very high level, I guess. And as you rightly mentioned as well, you know, the capsule collections coming are intentionally done to keep our consumers sticking to make them feel like to feel special by being a part of our community that, oh hey, I'm one of Jendaya's Pilot invite only customers. And because of that, I can I can buy this capsule collection that's coming with this big brand that Jendaya has expertly curated, you know, merging with another brand to make it exclusive. Pieces available only on Jendaya. And so it makes them feel special and makes people want to sign up. It makes them want to be able to experience and buy from that collection. So those are, I guess, the ways that we're making our customers come back, continue to come back.
Krithika Anand
Absolutely. I think I can almost relate to everything that your shoppers must be experiencing because this is something that we do at Vue.ai. Customer experience is something that is a priority for our customers, and personalized styling services is one of them. In fact, one of our product offerings, personalized styling recommendations, is completely driven by AI, and we actually help fashion retailers give their shoppers a really good chic and personalized outfitting recommendations for every product that they choose. Well, in some interview, you had also mentioned that Jendaya is a discovery platform for shoppers to uncover some diverse luxury brands. So there's a clear intention of giving the opportunity for shoppers to discover both foreign and local brands on the platform, and it almost requires a deep understanding of your customers to showcase the products that perfectly suit their needs, right? And in what ways are tapping into that space and improving product discovery for your customers? And how do you think technology plays a role in that?
Ayotunde Rufai
And of course, for us, the most important thing is knowing your customer so you know your customer, as they say in finance, KYC. It's important even e-commerce, right? And as I mentioned when we started, we did a a questionnaire with our customers to understand their pain points and what exactly is that they want. And from a platform, if it was to serve them once they were on the continent and they wanted access and buy luxury goods, that question it was, it did a deep dive into their favorite brands, into brands they would like to see side by side, with brands they'd like to buy whilst they're on the continent, both western and international and homegrown African luxury brands or premium brands. And so that is the way we've been able to build out our list in terms of the brands that we would like to list on Jendaya and curate them on Jendaya because one thing we do is, yes, we're on board the brands. Yes, we onboard multi-brand boutique. But what we do is to get the items that we actually list because those items reflect the styles and the tastes of the customers and the customer profiles we've identified will be shopping on the platform. So we've been doing that manually, but based on like a kind of a tactile sort of relationship with our customer that we profiled because we understand that customer and in some cases actually myself, my co-founders and people on our team, we are that customer. So we've been doing that for. Nobody to make that more into a machine or make that more automated in that in the way that we curate and we style and we and we list and we go after brands and boutiques that we want to on board in relation to what we know of our customer. So right now, it's a very, I would say, manual and very manual and personal process, which are good. We're in the early stages, so that actually makes it more special. And as we grow, we hope that curation and that element of putting together brands will become a bit more automated.
Krithika Anand
Absolutely. That's quite interesting, and we're very excited to see how you scale discovery aspect of your site while we've spoken about the launch and its success, I'd also like to touch upon some of the shortcomings. With the pandemic, a lot of consumers have turned into e-commerce and online shopping. You know, it's interesting how U.S. and Chinese giants like Amazon and AliExpress have attempted to break into the African market, but they've almost been put out because of the logistical issues or hefty import duties, to name a few. And this is specifically for foreign players and for local players, creating a reliable one stop hub for shopping in Africa certainly wouldn't have been easy in a pandemic. So tell us how so tell us about some of the challenges you had to overcome while preparing towards your official launch last year.
Ayotunde Rufai
So, I mean, it's been interesting because the whole journey, just learning and learning a lot during the time we've been building right? So even when we do a content only type thing, we use that opportunity to actually understand exactly that gap we are filling in the market and how we wanted to position ourselves within the market and actually understand exactly how we are going to do what we were going to, what we outlined to do and our objective and understanding the that that actually met the needs of our customers. So for us last year, specifically, Black Lives Matter also was a big, a big, a big moment in the year. And so what it actually did for us was allow us to actually connect with a lot of senior individuals in the fashion industry because they were actually looking for ethnic minority entrepreneurs in the fashion world to that and to support and to help. And that allowed us to be able to pick their brains and understand their years of experience in terms of how we would overcome issues like logistics, which is a big issue for African e-commerce, right? And understand issues like actually, how do we convince brands to actually want to take a bet on Africa because everyone understands that they have the safety of fund, but it's a very opaque market where the data points aren't actually as concrete and predictable. So, you know, we were able to then tap into senior members of the fashion community because they were actually looking for for unrepresented entrepreneurs and help and assist us. So in that way, we were able to then find more logistical partners outside of DHL to be currently used to kind of pilot with them in order to get goods to our customers on the continent. Without those introductions, we would probably be stuck. We would probably be, you know, still, you know, figuring out exactly what our logistics and operations solution would be. And during that time, we were also able to add members to our team actually who know the continent very well and were actually able to provide us with these solutions and suggestions that we hadn't even thought of, especially around logistics, which is very important, like, for example, with customs on the continent. It's not very structured. It's very, you know, it's very as and when. There's costs that can't really be predicted. And so we've actually now been able to devise a solution which at least gives our customers some color on that and gives them some peace of mind when they're ordering from the continent as it pertains to customers. So that's, you know, those are the ways we've been able to kind of like circumvent some of the issues during the pandemic and on other things as well. I think funding, raising funding is difficult for any startup here. And I think when you talk about the continent of Africa, the rage at the moment is fintech, it's agritech, it's health tech. You know, even though, as you rightly mentioned, retail tech is growing at an exponential rate, and junior is actually one of the only one of the few, not only but one of the few unicorns on the continent, right? But yet nobody's really interested in investing in retail tech on the continent, despite the obvious facts, right? And so again, even though during the pandemic where e-commerce is booming and a lot of brands globally, were actually spending more money on their e-commerce operations. You know, it was actually difficult to raise funds. And so what we had to do is actually look at actually gaining and adding more impressive names to our advisory board, to our team to convince Angel investors to write these checks, and that really helps us kind of be buoyant and get through the pandemic in the sense that people are actually willing to invest in our places and give us the funds to figure things out. So, you know, it was it was an interesting year, but you know, it helped us actually get better.
Krithika Anand
Wow, that sounds like a journey, and it looks like you're definitely going in the right direction. Amazing. So we're at the end of our podcast and one final question for you. Jendaya is certainly on the path to becoming the leading player of luxury fashion in Africa, you know, from providing a clear route for international luxury companies into Africa and empowering African luxury brands into successful online businesses, you're doing it all. And clearly, this is setting some new standards. So tell us, how do you plan on revolutionizing the next generation luxury fashion experience in Africa and beyond? This is really, really great stuff. So we're almost at the end of a podcast and one final question for you. So Jendaya is certainly on the path to becoming the leading player of luxury fashion in Africa. You know, from providing a route for international luxury companies into Africa and empowering African luxury brands into successful online businesses, you're doing it all. And clearly, this is setting new standards of diverse luxury fashion, right? And how do you plan on revolutionizing the next generation of luxury fashion experience in Africa and beyond?
Ayotunde Rufai
I think for us, the main thing is just getting it right. Getting it right for us looks like, you know, allowing customers when they're on the continent to have the peace of mind and knowing that when they want to shop luxury, they can come to Jendaya. And maybe then we hope as the number one option. But even maybe if they already have an existing way, they're shopping luxury during which we know there's a few, which is, as I said at the beginning, sending their cousins, nephews and nieces in the in the West reserve and buy things for them once they're using the personal shopper, we want that to be a viable second option for them. And that's how we know we've gotten it right because at the moment, luxury shopping on the continent is very opaque, even though it's happened in the millions, in the millions of revenue contributing to that to that bottom line, which is, you know, in over the last year, the total personal luxury goods spend has been around four hundred and five billion in terms of personal luxury goods spending and Africa contributing about five point five twenty six point six billion to that luxury spend. But this also includes cars and all other elements of luxury. But the idea that luxury e-commerce, like we have in the West to be at the same level is how we know we've really revolutionized and we've really tracked what luxury e-commerce looks like on the continent of Africa. Because, as I said, there are a lot of brands. They're very skeptical of going onto the continent because if they take, they're aware of the value and the wealth and how much people are probably spending in total on luxury, but specifically on luxury apparel, it seems quite opaque. So for us, when we can show that data and we can actually show that on Jendaya and people are saying that's actually scaling that data, we're scaling those data points in terms of the average order value of baskets in terms of the profiles of customers shopping in terms of the offline events that we're doing and in terms of actually the contracts that we're getting from brands to execute strategy for activations with them for our customers offline, then we can consistently show that data that would look like us. That is how we we successfully revolutionise what luxury e-commerce looks like on the continent. So we're at the beginning phases of that and we're getting know, confirming some B2B contracts. We're confirming brands on the platform people are buying, but we are scaling that to a way where we can show that it's no longer opaque. And it's very clear that that is how we look to revolutionize, you know, luxury e-commerce on the continent. So it's a work in progress, but we're excited to take on that, that challenge and excited to take on the journey. And we, as it always goes, Africa is usually the final frontier where industries tend to focus on last. And that's the same with luxury e-commerce. Luxury e-commerce is growing and is already settled and secure in the West. It's been growing in Asia, it's growing in the Middle East and you know, it's growing. You know, everywhere else. Africa will be the last place everyone comes to. But Jendaya's going out there to show that it can be done. And it is and it is viable. It is sustainable, it is very clear. And we know that the companies will come soon and actually see that Jendaya has been able to do it the right way. And just to give you some of that context there in terms of the growth in luxury e-commerce spending on luxury e-commerce around the world, Africa has the second fastest compound annual growth rate in terms of luxury spending growth after the Middle East, you know, just across the Middle East. So, you know, it's all possible and we're between the resources and the time to get that right.
Krithika Anand
Fantastic. That's an interesting point. That and your story is definitely not a lift and shift of the existing global luxury e-commerce playbook. Clearly, you're redefining what it means to be a diverse luxury brand marketplace in today's age, and we've got a firsthand understanding of the nuanced nature of luxury e-commerce from you. And it's truly interesting to hear what it takes to successfully run an online marketplace in Africa and create an unrivaled digital experience. We're definitely going to be rooting for you from this corner and watching what gender does this help? And thank you so much for being on the podcast. Ayotunde, it was great having you.
Ayotunde Rufai
Yeah, I really enjoyed being here, thank you for the questions, really insightful.
Krithika Anand
We're glad. And to get your monthly dose on all things retail and technology. Subscribe to The Retail Podcast by Vue.ai. and be sure to tune into our next episode. Until then, see you. Bye!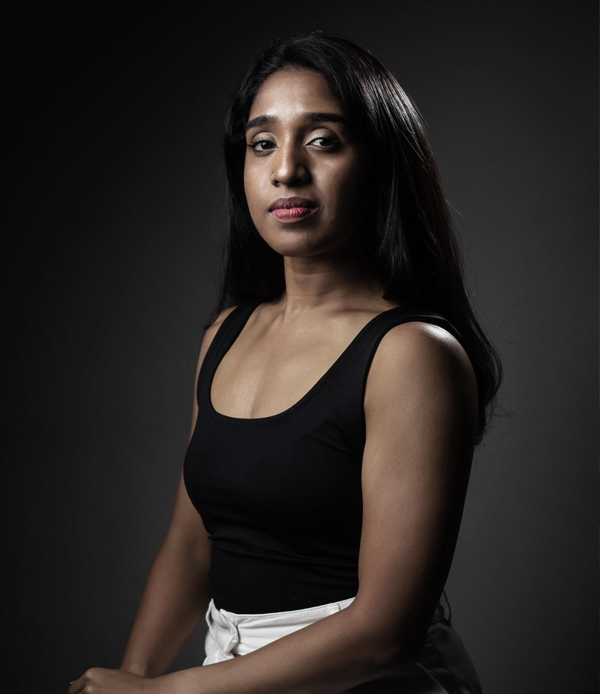 Krithika Anand
Customer Marketing, Vue.ai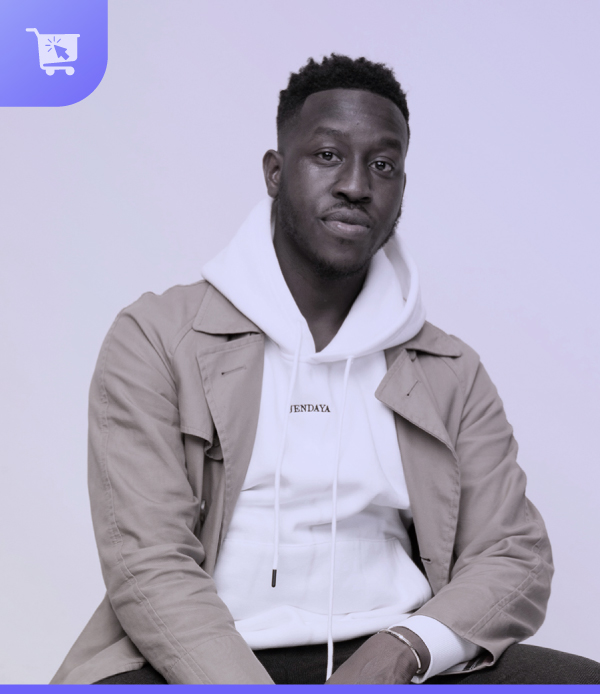 Ayotunde Rufai
CEO, Jendaya