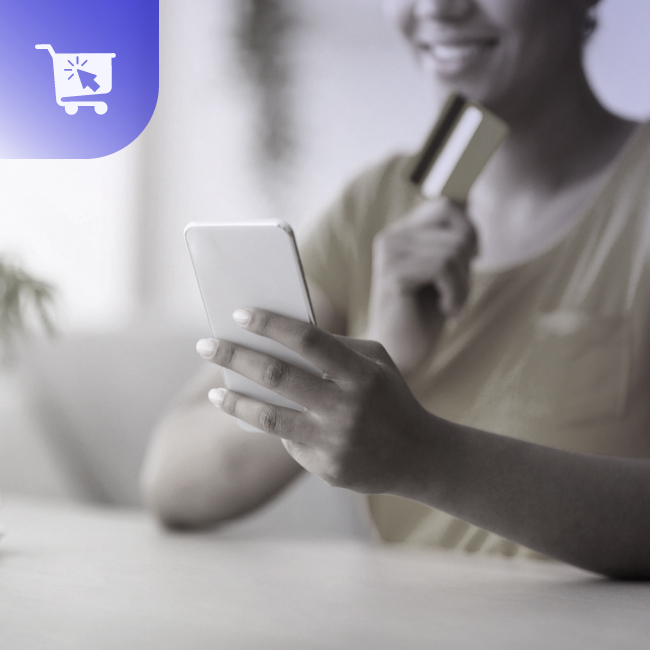 Mercado Libre's Vision To Tailor Growth In The LatAm Retail Market
About this Podcast:
Our episode six of The Retail Podcast by Vue.ai features the wonderful Karen Bruck, the Senior Director, Hispanic South America Markets at one of South America's largest marketplaces, Mercado Libre. With a star-studded resume, an MBA from MIT and several years of experience in the retail market, she's seen the radical growth of a company that's competing with Alibaba's, the Amazons and the Walmarts up close. Karen is responsible for the Mercado Libre operations of Argentina, Chile, Colombia, Peru and Venezuela. A large part of her role as senior director is to ensure that the strategy and the business as well as the product development for each country is executed seamlessly.
Episode Transcript:
Akshara Subramanian
Hi everyone and welcome to a new episode of The Retail Podcast by Vue.ai. I'm Akshara, your host for today and I have with me Ashwini Asokan, the founder and CEO of Vue.ai. In our previous episodes, we focused on changes in the retail industry, brand building, omnichannel experiences and the advancement and adoption of technology and automation in retail. Today our episode is going to focus on the rapid growth of the LatAm retail market and we're very very excited to introduce our guest. Our guest for today is the wonderful Karen Bruck, the Senior Director, Hispanic South America Markets at Mercado Libre. She is responsible for the Mercado Libre operations in Argentina, Chile, Colombia, Peru and Venezuela. A large part of her role as senior director is to ensure that the strategy and the business as well as the product development for each country is executed seamlessly. Welcome, Karen.
Karen Bruck
Thank you Akshara. How are you? How are you, Ashwini? Thank you for having me.
Ashwini Asokan
Absolutely. I think it's a complete pleasure and we've been waiting to have you with us here. So we're super glad.
Akshara Subramanian
So Karen, you've been at Mercado Libre for almost five years now and in this time there's been a lot of changes in retail. Internet penetration is now at 61% in Latin America. The New Latin consumer is so much more objective and theories are so much more knowledgeable. So many market research reports are now talking about how 54 per cent of the population will soon be e-commerce completely by 2021. In your time in the last five years, what are some of the biggest changes that you've seen?
Karen Bruck
So, Latin America has been growing in terms of GDP but also in terms of being a lot more techie and digitalised. So as you said, a lot more people are now on the internet. The mobile wave that has been seen; The one we have been seeing in the U.S. and in Asia has come to Latin America and I would say the penetrations that we see are even higher than in other markets just because it's easier for users to be on their phone rather than buying a phone and a laptop. So they all have smartphones; we see our mobile penetration for Mercado Libre d an upwards of 75 per cent in terms of traffic and more than 55 per cent in terms of everything we sell. So you know, I think that the mobile trend is really where we're going and it's not even mobile-first. It's almost just mobile at this point. So yeah, those are some of the trends and also the whole integration of the digital payments ecosystem which has been really interesting in Latin America, a region where historically not a lot of people had bank accounts and now most of the people, you know, depending on which country we look at, but a lot of people, with different penetrations, but a lot of people, now have bank accounts and are digitalised and can pay online. So all of that has been really great for the industry and the business.
Akshara Subramanian
Right. And you know when you're talking about payments, it's sort of interesting because we know that Mercado Libre itself has launched its own payment gateway. So have you seen any major changes since then?
Karen Bruck
Yeah. So MercadoPago is our payment gateway and the solution has been launched since the very beginnings of the company but really we've been pushing it so that all of the users can have a more holistic and better experience. We keep looking at our NPS metrics and we saw that when a user will pay with our payment solution and not in cash, the NPS is much much higher. So you know the return rate is higher. That's why we're saying you know what, this is an online platform, we're going to have 100 per cent of online payments on our site.
Akshara Subramanian
Right. Also, there's been a lot of growth with Mercado Libre in the last quarter itself. We keep seeing in the news that the growth numbers from Mercado Libre are sizzling. They're incredible. That's better than so many of the other competitors in Latin America itself and in fact, your transactions were up by about 67 per cent. You know your mobile gross merchandise volume grew to 53.1% and that's incredible. -o these numbers surpass what the brand had envisioned earlier this year for quarter 3?
Karen Bruck
No, we actually had even more aggressive plans. You know that's who we are. We really want to move fast and be leaders in the countries where we're at. So our plans are very aggressive and our speed is really really fast. We tried to improve ourselves all the time and we really are hoping to have; we're now at upwards of 60 per cent of growth, year over year and we want to be, you know even the 80s depending on which country we're at. But we really think that our users can come a lot more often to our platform. Right now, each user will come an average of eight times a year to buy our Mercado Libre. We know that, for some of our competitors in China, users will come 50 times a year. So we really need to work on that frequency and having people happier with their experience will make them come more often.
Ashwini Asokan
Karen, I mean from a marketplace that's this huge, right? Really large in terms of just the size that they have. I mean, I get your point about China and everything is bigger in China. But I mean.. to grow at that 60 per cent, 80 per cent at this point in the company's journey is pretty incredible work. What is really fuelling that? I mean and what are the areas where you guys are very consciously investing in or and even from a value proposition perspective, what do you think is really driving that kind of insane growth at this point?
Karen Bruck
So basically we invest a lot in the experience. So everything that has to do with what will make the user happy and what will make him come more often as they said. So what we call our ecosystem of payments and logistics and the experience on our platform is really what we're working on in the past quarters. So for instance, we've invested a lot to improve our logistics solution. Historically, we would focus mainly on having good relationships with FedEx and the DHLs of this world and that has been great and we have a very good solution. But we also realise that at some point we had to have our own fulfilment centres which might be a no brainer for any retailer in a developed country, but in developing countries, especially if you are a marketplace, a pure marketplace, like we are right now; having our own fulfilment centres is completely new to us. So we had to really push the bar and learn how to build these and manage these and operate fulfilment centres. We've improved our experience there and also we were mentioning in terms of payments, we are really you know putting ourselves to be the best solution platform in Latin America and that means doing it the way Latin American people will want to interact with us. So it means, for instance, to have free instalments which is something again, in the developed world, is very rare, but in Latin America, people are used to paying in instalments. We have that solution more or to be able to pay in cash. You know, small mom and pop shop and then you know have that money being inserted into the digital platform. Those are all sorts of different things that we do here in Latin America to be able to be more inclusive with all of the different sectors in our population.
Ashwini Asokan
So then a huge portion of it you're referring to is around logistics and the finances and the payments. So there's clearly a huge portion of that in terms of just the fulfilment piece of the puzzle. What about the fashion side of things, what about the brand side of the things, like what, how does that contribute to this kind of growth and some efforts around that?
Karen Bruck
Absolutely. So that would be the third big aspect of it which is really as a pure marketplace that traditionally 20 years ago was launched as a C2C platform, we had a lot to do in terms of bringing in all of the more professional supply. So right now as you enter our site you'll see that we have Nike, Adidas and Samsung, you know, all the big well-known brands in the world selling directly to their final customers here in Latin America. And that has been a huge innovation for us in the past three or four years because typically those brands wouldn't come to a marketplace. But we have been developing all of these changes in terms of navigation and recommendations and how to really get the customer, to make it easier for them to find what they need so that they can come to Mercado Libre, not only to buy their cell phone, as they said, you know, once every two years or 18 months, but really come for any fashion basic things they need or even, a dress for a special occasion. We now have that supply of all of those shelves, full of really interesting and beautiful products. And we are improving and developing a better experience for those people to come, browse, discover their looks and be able to buy those as well. We are a pure marketplace. So the broadness of our supply is really endless. I even once went to a stand-up comedian show and she was saying you even search on Google for appendicitis and you'll find Mercado Libre first on the search results, right? So it's really that - how well we source our inventory, our shelves, that we really have everything you need, at Mercado Libre. We have it. You know historically that's what we had but now not only do we have that supply, but also we have it at the best price and with the best experience in Latin America. So that may feel like a pretty unbeatable value proposition for the user.
Ashwini Asokan
And can you just elaborate a bit on that C2C piece of the puzzle?. I think there are a lot of companies across the globe marketplaces that have been trying to do this whole C2C thing. And I'm going, why is that working? Like what about the model is specifically working and I think you know from what you're explaining, I think the logistics piece, the digital payments piece, even the kind of experiences that you guys are building up and almost it sounds to me like the brand presence right. Clearly, it seems like almost everything starts at Mercado Libre to a large extent in terms of searching and where that journey begins for every customer. But I think just specifically in the context of the C2C angle here, like what is it that's working and why is it working?
Karen Bruck
So I think something that is really unique for Mercado Libre is the fact that on the same platform you have both the C2C and the B2C results or even the flagship stores results but we flag them very differently. So C2C, you have all of the used items or the unique items that you can have even in an antique shop, but you have them online which you will never find at a retailer website right? So that variety makes it really special for us and we decided, probably five to six years ago that we were gonna make them live together on the same site as you know different to what Alibaba did with Taobao and Tmall, where they divided their offering to be more B2C. We have it all together but we flag them differently so that users can clearly know when something is from our flagship store or from the neighbour next door.
Ashwini Asokan
Got it.
Akshara Subramanian
Okay. So Karen, one of the interesting things that comes up when you look at Latin America and retail in Latin America specifically is that Brazil, Argentina and Mexico are definitely the headliners, but what's been interesting to observe, I think is how Colombia and Chile are also emerging in a sort of up and coming as markets for opportunity and growth. So do you see them as countries that will eventually bring in the kind of growth these other countries do, for Mercado Libre specifically?
Karen Bruck
Absolutely yeah. I mean, Colombia for instance is a country that has 40 million inhabitants in their country. 40 million, that's no larger than Argentina itself. But what we've seen is that they are lagging a little behind in terms of you know digital payments and the internet penetration and all of that. But fortunately, these countries and their governments have been doing a lot of hard work in terms of including these different sectors of the population to be more digital. And clearly, there are countries with a large percentage of young people who will also be more native to all these digital platforms. So we've been seeing, in these countries growth rates that are really really amazing. Some countries were reaching three triple-digit growth in some months in the last year or so. So we are very bullish about how these countries are going to be growing in the future.
Akshara Subramanian
Right, and I mean beyond things like internet penetration and the mobile boom, how do you see technology playing a role in Latin America and how do you see Mercado Libre being a part of that bigger picture?
Karen Bruck
So I think there's a lot that can be done in terms of becoming more digitalised and in terms of technology. For instance, voice technology is something that hasn't been present in Latin America yet and I think that's something that will catch on pretty quickly. The same with AI right. I mean we all have the same cell phones that you have in the US and the same laptop. So why not catch up on that wave. I think that the reason why we are a little behind is that the companies that have been doing business in Latin America, are a lot behind. So we have to move a lot faster so that we catch on to the different trends and provide those solutions and tools to our own customers.
Ashwini Asokan
Can you elaborate on that a little bit just in terms of the tools that you provide? I think you know from what we've spoken about in the past, I mean clearly, you guys have but you know like your whole tools right and your API marketplace and all the tools that you're putting together for yourself. Can you tell us a little bit about that because I think you know often times when we talk to companies as an AI company ourselves and when we go, talk to most of the marketplaces or fashion brands out there, there is this feeling that most of the integration happens in the front end. Like this, it's the sexy part of most fashion tech or any retail tech. But there's an immense amount of work and value in kind of just what happens when you're bringing technology in on the seller side in terms of the tools that you build for the people that you onboard on your platform, in terms of automation and I think this is a theme we've been noticing for the last three to six months. It's definitely picking up across the globe. And I know you guys are investing heavily in that on that side. Can you tell us a little bit about that?
Karen Bruck
Sure. So you know in terms of machine learning and being able to really grow exponentially in everything we do IT wise, we've been doing a lot of really interesting initiatives. So we've improved our payments and prevention solutions; we've been doing a lot of great stuff there. So our numbers are much more robust now. And the same with everything that has to do with discovery, from our search algorithm to our recommendations to what we send them on our email and push notifications; everything is now taking part in this AI trend that we're testing a lot. And that's why we're also partnering with companies like yours to really push the bar and get some of those world standards to kind of be introduced to our platform as well. So we're really moving fast. But again I think if this solution is really great, users will adopt it really, really fast. Some other initiative that comes to mind after travelling in China last year a lot is the payments with the QR code. I don't know if you guys are familiar with this but if you go to China you can't pay with a credit card anywhere except for hotels. I think you have to pay with your QR code. In some shops, they won't even accept cash. So if you don't pay with your Alipay or WePay apps, you are excluded. And this has been really interesting because it's basically a population in the developing world wherein a developing country, most of the population don't have bank accounts which is very similar to what's going on in Latin America. These companies found a solution to the kind of say well, we're going to include these people because they might not have bank accounts but they have their smartphones and they have our app. So why not create a wallet? You know digital wallets where they can pay you to know with our apps and that is something that we saw were so surprised by the level of penetration of how many times a day people are using this wallet that we said let's launch that right away and we did that last year. So that's the type of thing that we need to be aware of and really find the solution where we provide something that really saves a lot of time or money to our users.
Ashwini Asokan
It is happening pretty easily in India as well. Like you've got almost everybody paying through the digital wallet. There was a bit of a government push towards that as well. And I know that was the same in the case of China as well, pretty heavily. But I think it's incredibly interesting how you can walk down the road and there's like a little mom and pop store there and you don't get that you're paying for a cup of coffee. That's right. It's like street food and you're not paying with cash; you're paying for street food which is almost 10 cents or as a quarter; you're essentially paying through your digital wallet and nobody is carrying money anymore and it's this huge shift. It's most certainly happened in India in the last, I would say about a year or two. So it's clearly a global wave going on here. And it's always been the case right where, I think especially with Brazil, Argentina, India and... I shouldn't say China in the same breath... but they've definitely been ahead of the curve. But I think there's this thing where you skip a couple of generations of technology and you've kind of skipped ahead. So you're kind of leapfrogging a whole bunch of these use cases and behaviours and you're seeing just users behaving in very different ways as shoppers behaving in ways that are very different ways than what you see in the US for example. So, that definitely makes a lot of sense.
Karen Bruck
Exactly. And that's a part of why we should be looking all around the U.S; how it is really ahead in many different industries and initiatives but also don't have the same problems or the same opportunities I would say that we in Latin America or India have. So it seems crazy to partner with different companies and to look around for different solutions, not only looking north to the US.
Ashwini Asokan
Yeah absolutely. And I think you know just in terms of differences - When we work with Latin America or Asian countries work with the US, a lot of the conversations in retail in the US are increasingly shifting towards...you've essentially hit up most of your base and almost everybody, just like you mentioned, everything starts in Mercado Libre in South America, most people know most of your searches start on Amazon in the US, right? So much of it has been taken by one player that almost everybody else is asking the question of what does that mean, in terms of where does retail go from here? And I think the trajectory that retail in the US is distinctly different than what we're seeing on the ground, in most of the other countries where they are talking about the experiential store. Like everything is about the store, I mean it feels like we've gone a full cycle from talking about all the things online to talking about all things offline right now. Everybody is opening more stores and it's not just your generic stores in the mall; you're beginning to see everything around just experiences, different types of experiences in-store. Just last week at our event we had one of the investors who'd invest in one of the largest marketplaces in the US. talk about how they are going offline and they have a gemologist and they have somebody who's advising on beauty in the store and it's just fascinating watching online-first companies actually go offline because they are beginning to realize that growth is looking very different for them. I think the story you're pointing out or even some of the stories that are coming out of China is, there's still so much market to be grown right. There's still so much available in terms of just where the growth is possible and you're still talking 60, 80 three-digit growth numbers here in the countries that I think just, I feel like size is so different as opposed to some of the things some of the retail stories we hear out of the US. So that's definitely the point.
Karen Bruck
Yeah absolutely.
Akshara Subramanian
You know in fact adding to Ashwini's point we had at a customer conference last week where we had a lot of them talking about these experience visits and these efficiency visits and there's so much about pick up at the store and pay online and these different sorts of concepts of retail. Can you tell us a little bit about that and are people still shopping in stores or are they completely shopping online?
Karen Bruck
So our online penetration in terms of the whole retail market is very very low; I would say it's the lowest in the world. For Latin America, it is lower than 5 per cent, so we're still at the tip of the iceberg, online. So only 5 per cent of retail is online. It's really low compared to 20 per cent in Asia or upwards of twelve in the U.S. And as I said, growth in online channels not only from Mercado Libre but for the rest of different companies has been really high. And that is because people are now starting to understand how convenient it is to buy online. So I expect that penetration to grow a lot in the next two or three years. And as I said it also depends on how really great our value proposition for those customers is going to be. They think that the same trend you see in other countries is beginning to happen here in LatAm. So in Argentina, we've seen a lot of stores closing. You can look it up on the news, some of the world chains have closed many stores, some of the local retailers have closed stores and they have started to invest a lot in technology and on their online solution as well. The good thing is that we as Mercado Libre, usually partner with the traditional retailers. So we have some of the best retailers open up their flagship stores on our website, so from Censcosud who have their easy chain of home improvements or similar to a Home Depot or here in Argentina, which are the best buys of Argentina. In Brazil, we have some of the largest retailers of electronics and books. So we have a lot of that retail selling online which is pretty unique on our marketplace and we have even developed a pickup in-store solution for them. We usually go to talk to them; we just say, you have stores in shopping malls, so it's the same thing if you open a store in Mercado Libre, which has by far the largest amount of visitors online every day; so just open another store, open your own website. And let's partner up so that we can have a better experience and we can provide that together.
Akshara Subramanian
Thank you so much for these amazing insights Karen and I think we can see that Mercado Libre is going to grow exponentially in the next couple of years. As a leader in the retail business. What would you say are some of your best learnings throughout your career?
Ashwini Asokan
Adding to that a little bit, you have a star-studded resume. I mean, how did you get here? I mean you clearly, I think I read, you went to M.I.T. and you've kind of come back and you've been a part of Mercado Libre. Tell us a little bit about that journey and just how's it been being in retail especially with that kind of resume?
Karen Bruck
Oh thank you. My mom would agree with that, actually.
Akshara Subramanian
Yeah. And I think it's applicable worldwide. Absolutely.
Karen Bruck
So yeah, I'm from Uruguay which is a small country in Latin America near Argentina, Brazil; a small country of 3 million people. I was born and raised there, went to college there and then I moved to the U.S., pretty young when I was twenty-four years old and there I worked in retail. I did my MBA at M.I.T. And then I worked for actually the Home Depot as a strategy manager for their online section which was starting to be a lot more interesting at that point. This was back in 2011 because it was a time when they started to realize that not only online was becoming the largest growing part of their business but also that every single customer will first look online before going to a store. So you know at some point even their marketing departments started to merge with their online department and all sorts of interesting things were going on and we started to talk about mobile at the time and pick up in-store and all those things that it was great to learn as a retailer. And then I moved back to Uruguay where I thought about going back to a family business that we have there in Uruguay as a family. But at that point someone from Mercado Libre contacted me and I thought well this is a great company; it's almost like working in Uruguay but for a Silicon Valley-type of a company because if you come to our office, it's almost like working at Google or Facebook and the type of challenges are really the same challenges I would have at a Home Depot or again at one of these super large companies. Mercado Libre is a company that is listed on Nasdaq, in the top 100 companies in terms of IT, so for me, it was a crazy journey that I didn't expect because going back to Uruguay, I thought well I'm going to work for this family business and yeah I'd take it easy; I had two little babies at the time. But fortunately, I got this job offer to lead the operation in Uruguay and then I moved to Argentina to take this regional role and it's been a crazy ride or fight for more than five years but a delightful one because I've been growing with a company a lot.
Akshara Subramanian
That sounds amazing. We'd like to sort of end this podcast with a really fun rapid-fire round like I already told you. So we're gonna start now and we want you to give us something like, what's at the top of your mind. So what's your favourite social media to use and why?
Karen Bruck
So let's say it's Instagram, just because it's very visual and you know it doesn't make me think. And those 15 minutes I spend on Instagram is just browsing around and not thinking.
Akshara Subramanian
What is the one retail trend or word that you think is super overused?
Karen Bruck
Omni channel.
Ashwini Asokan
This is really universal; Like almost everybody that comes here says that so. No matter where you are in the world I guess the answer is the same.
Karen Bruck
It is true, but it is overused.
Ashwini Asokan
Yes yes
Akshara Subramanian
Yes, we are in complete agreement. The best brand in the world that you think you know, all of us should aspire to?
Karen Bruck
So I think in terms of a pure traditional brand, I would say, Nike, just because I'm very influenced by the book I just finished about Nike and I think, even though their products are good, the attachment that it has to the brand is insane.
Akshara Subramanian
What was the book you read actually about Nike?
Karen Bruck
Shoe Dog by Phil Knight. The good thing about this book is that I'm now listening to books while I run, which is really amazing especially for you if you read books that are very dynamic and you know running to a book about running is pretty good and motivating.
Akshara Subramanian
Yeah. Yeah. And what's your current sort of favourite music or artists for a song that you like right now.
Karen Bruck
So this weekend I went to see the movie about Queen; Bohemian Rhapsody. So I've been listening to Queen in the past week a lot but usually, I would recommend an artist which is much more mellow from Uruguay called Jorge Drexler, not a lot of people will be able to understand his lyrics, but he is a poet and I have been a great fan of his since I was 20 years old.
Akshara Subramanian
Well, thank you for the recommendation. The absolute last question, the one thing that you ensure to do as a leader for your team or your teams?
Karen Bruck
Um, I would say give them public credit and give them individual feedback all the time.
Akshara Subramanian
Wow. Thank you so much for being a part of our podcast. Karen it's been amazing to learn about Mercado Libre, the things that you all are doing in the next couple of years, your journey so far. And you know Mercado Libre's sort of positioning in the Latin America market. We're very happy to have you here and thank you so much once again.
Karen Bruck
Very happy to talk to you and I hope everyone has enjoyed it.
Ashwini Asokan
Thank you so much. I think it was incredibly insightful. You know at the end of the day, It's so hard to meet everybody that we try and work very hard, to go around the world to meet all of our customers to get to know them. But I think this particular mechanism has been super fun. It's been pretty incredible just bringing people on board and just the things you learn about them. It's absolutely fascinating and I think you know as I mentioned a little while ago we're definitely going to be kind of roping you into a series of talks and events and stuff and we absolutely want the story told in many different venues. So thank you so much for taking the time.
Karen Bruck
Thank you. I feel like I need to do a podcast with you guys. I want to hear about your story.
Ashwini Asokan
You know what, how about the two of us just meet somewhere in the coming year and grab a drink? How about we make that promise to each other. Let's just find a spot to meet sometime this year.
Karen Bruck
I'm game. Absolutely right. Okay, okay. Well, thank you both. It has been a pleasure.
Akshara Subramanian
Thank you so much Karen.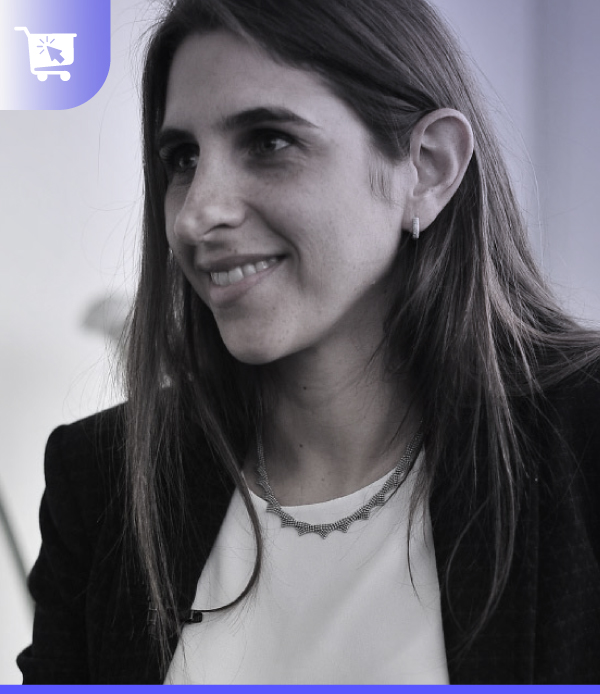 Karen Bruck
VP, South America Markets, Mercado Libre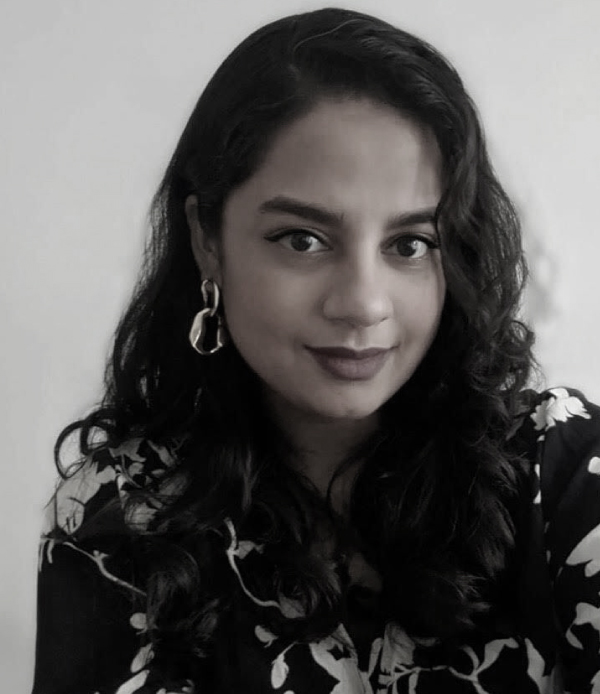 Akshara Subramanian
Director, Customer Marketing, Vue.ai