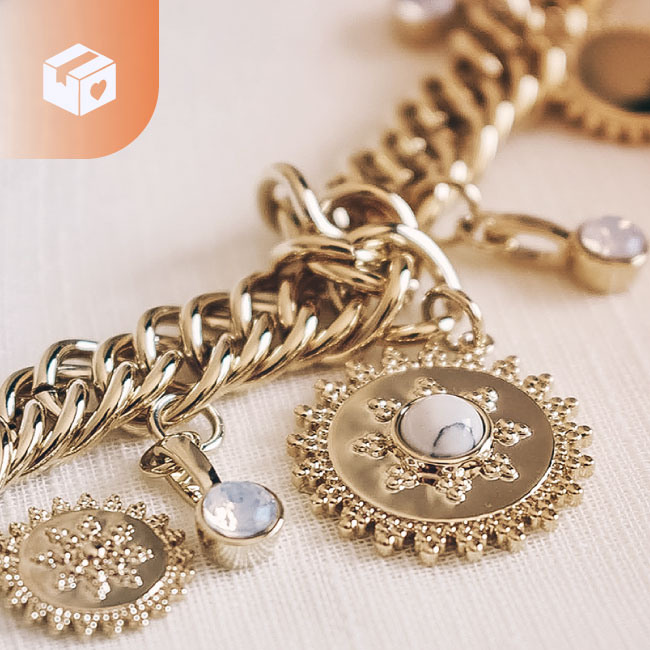 Caratlane's Journey Into The $324 Billion Global Jewelry Market
About this Podcast:
Did you know, the global jewelry market is expected to grow from $324 Billion in 2020 to $500 Billion by 2026? Today, the concept of accessible luxury in jewelry is expanding. With the increase in disposable incomes, growing digital adoption and self-purchasing trends among consumers, there's a rising focus on everyday jewelry and all the ways it can be incorporated into daily wardrobes. One brand that's gotten it right and cemented itself as a key player in this space in India is CaratLane. CaratLane is a Tanishq brand founded in 2008 with the objective to make beautiful jewelry accessible, affordable, and forever wearable
Episode Transcript:
Akshara Subramanian
Welcome to a new episode of The Retail Podcast by Vue.ai. Today, we're talking about the rising focus on everyday jewelry and how people are incorporating it into their daily wardrobes. One brand that's gotten it right and cemented itself as a key player in this space in India is CaratLane. CaratLane was founded in 2008 with the objective to make beautiful jewelry accessible, affordable, and forever wearable. Essentially giving women access to modern fine jewelry that was also wearable every day. I'm very excited to have Avnish Anand, the co-founder of CaratLane, a Tanishq brand on the podcast today. Welcome, Avnish.
Avnish Anand
Hi Akshara, very pleased to be here.
Akshara Subramanian
Super! So Avnish, I've been reading up about the CaratLane story and you briefly talked about how the idea for the brand was born. You know, after speaking to hundreds of women across the country, you found that there was a common dilemma that women faced, which was picking between expensive jewelry for special occasions or having to choose between everyday jewelry that was inferior quality and not keeping up with the pace of most of their changing lifestyles. So tell us a bit more about that. How did you build up that idea and how did you take it from just this feedback from women to a big business idea?
Avnish Anand
So actually, I'll tell you, the seed of this idea came in Mithun's mind. Mithun is the founder and the CEO of CaratLane. So, Mithun comes from a jewelry family. They've been in the jewelry business for generations now. And so there are three things which, kind of, came together for him to start CaratLane. The first one was that he was seeing that in India, the entire focus on jewelry was on the higher price points. Everybody who was investing in design was making jewelry only at the higher price point. So in that sense, it was very undemocratic. You know the way Southwest started? By saying that we want to make everybody fly, right, not only the premium fliers. So that was thought #1. Second, he was also studying in America and he was working over there in the jewelry business and he was starting to see how technology and digitization was, kind of, starting to take over businesses. This is early-mid 2000s. And obviously, because he comes from a jewelry family, he has a lot of other family and friends in the business so he had a sense of how things were kind of turning. The third thing was that from a business model point of view, also, he found that Indian jewelry businesses were very inefficient. They were based on having large amounts of inventory. And the marketing model is based on doing retail and people walking into a store. It's a very capital-intensive and very inefficient way of doing business. It works at a certain level for a certain number of stores, but it's not something where you can build a large business. So actually, these three things, right, which is to make beautiful jewelry at lower price points, to make an efficient business and to create a digital business. So they kind of you know, if you think about, they feed into each other. And that was how the genesis of CaratLane happened. And he came to India and he met Gopal, who ran a software company. So the two got together. Then they kind of wanted some more people to join and help build a business. So that's how I got in touch with them and that's how it started. In fact, initially, we were very keen on solitaires because that was what was kind of taking off in America. But we quickly realized that it couldn't just be a solitaire business and it had to be jewelry also. And the reason we wanted to do solitaire because it was very commoditized and it's easy to sell it digitally, online, it's very specification driven. So that's how it all started in 2008, obviously. And if you would recall and actually we started work in 2007 itself. That was a time when there was no Amazon or Flipkart also. So you can understand that it was the craziest idea and that at that point in time, to sell jewelry online. So in that sense, it was a hard problem then. And it continues to be a hard problem today. But I would say, yes, we have made some progress.
Akshara Subramanian
Absolutely, and I think we've brought two very interesting points there, because obviously as a shopper myself, when I look at the brands that I had access to even 10 years ago, you're right in that it was always brands from large marketplaces or just too much inventory, not knowing what to choose from, not really understanding the quality or having enough education about it myself to do any more research. So I feel like all of those things just made women wary of buying jewelry online at that time. So I think you're absolutely right. And that does bring me to my next question, because I feel like it's amazing that the brand has seen such success in a little over a decade, because today I feel like consumers and shoppers are a lot more open to everyday jewelry as a concept. And you're also seeing the rise of so many independent homegrown brands in India that are making everyday jewelry a real thing. But like you said, you looked at this category at a time when even people thought of jewelry as a very elusive, kind of high-end item, and something that was quite occasion driven, right? So can we talk a little bit more about how were you able to change the mindset of so many women that are now drawn to this style of jewelry? But back then, they might not have been so open to it. But how were you able to, over time, change the mindset of women to look at something that's more everyday wearable but still high quality?
Avnish Anand
See I'll tell you that it's been a very gradual process. I know in the early days it used to be really hard. You literally used to chase each and every individual customer to get an order. And, you know, I remember, there was one lady from Chennai - we were in Chennai then - who wanted to buy a pair of earrings for her daughter. And I literally went with her to 3 Chennai stores, we took the price from those stores then I showed her our price, I spoke to our daughter, then I finally convinced her. So you can imagine the amount of effort it used to take in the early days to get one order. So that's how things started right, we literally, I would say, hustled for every single order. But the good thing was that it was such a new thing, like somebody who just found this really beautiful, lovely jewelry for ₹25,000 or ₹20,000 or ₹15,000 that slowly spread from there. And I think there was obviously a lot of people who came back and bought again. But even then, we also had issues like a lot of people who think that how can it be real jewelry? Because you can't get real jewelry of this kind, of this size, at this price point. And so, you know, if you think about buying jewelry online, it's like running through an obstacle course. You know, there are issues about trust and quality and paying online and whether the design is right, whether it's genuine or not. And you also have the strong pull of a local jeweler, even if you overcome that, you know, jewelry, something that you buy as a family, right? So we have seen so many cases that one person is convinced that they want to buy it. But it could be the wife, the mother, the husband, but the other partner or the other person or the family which is involved in it, would be pulling them away, like let's not do it. But what has been the single biggest reason why we have come to the stage has been the fact that the jewelry has done the job. In the sense that if you did a survey today and you ask people why they buy CaratLane, why they like CaratLane? I think the first 5 reasons would all be about the design of the jewelry and then the fact that it's not just pretty looking but it's light weight, and affordable and so on and so forth. So it's finally the jewelry which did the job. And even then, you know, until 2015, we were still not so big. The real growth and the real leap started to happen after the Tanishq partnership. And from there on, that helped a lot in the trust problem. And then we kind of added a lot of other layers to the business - stores and digital and more merchandise and more kind of designs and changes in marketing. And then it has kind of taken off from there. So the thing which has worked the most, has been the jewelry itself, which is why when people talk and say you are a digital company and an omnichannel company, we have to keep correcting them, that we are first a jewelry company.
Akshara Subramanian
Yeah, absolutely. And, you know, I think the point you made about design is really interesting, because like I told you earlier, I was actually a part of the CaratLane shoot around the same time, last year for the Valentine's Day campaign with my mom and I had your team over at my place shooting and I couldn't help notice just how light like the jewelry was, right? I had a bracelet, I had a pair of earrings, I had a necklace, but I literally felt like there was no jewelry on me and yet it was a piece that really stood out. And I don't think it's something that people would maybe know very easily or understand until they touch and feel the item or see it. But given that the pandemic happened after that and obviously a lot of your sales must have gone online, how did you bring about that education around jewelry and making sure that this is something that is a very easy yet, it's an easy yet lightweight and everyday investment that women can make in their wardrobe?
Avnish Anand
So if I understand your question correctly Akshara, you are saying that how did you manage to educate people that this is nice jewelry, right? Which they would want to buy?
Akshara Subramanian
Yeah, for every day, because I remember noticing the quality, but also realizing how easy it would be to wear every day, right? That was the first thing that struck me when I wore the pieces in my hand. And so I was thinking, this is something I would see in reality. I'd be able to actually experience and touch and feel the jewelry. But for those who couldn't during the pandemic, how were you able to kind of bring that education that this is still a very lightweight, easy piece. Was it to your marketing campaigns or how did you do that?
Avnish Anand
Ok, so I'll tell you that, though, before I just want to add one more point to that. You know that when you talk about the jewelry, there was obviously the design. But there is also another very important part, which most people don't realize. That is actually a lot of innovation that goes into the manufacturing. So I don't want to get too technical, but there are lots of manufacturing, innovative manufacturing which has gone into the way we make our jewelry, which is what makes it so light and yet sturdy. But, you know, the funny thing is that, like I said, that because it's so light and less expensive that a lot of people feel that it's not real. Because it's so light, a lot of people also have this feeling that it might be very flimsy and it will break. So while you're still solving those problems, it kind of still creates more reasons to doubt it also. So the second thing is that because we were digital from the beginning, at least, we got a lot of reach. A lot of people saw the jewelry and they kind of, at least used to come and browse, but it had always been a problem of converting. So from the beginning, we used to get a lot of eyeballs if I may say it, but conversion was always hard and it started to really take off after we got our store model where people could come and see and feel and start buying. Then obviously we had a "Try At Home" model which really helped us a lot, again, for the same reasons. And slowly as the base started to build, then we saw that repeat buying, the word of mouth also started to kick in. Then the Tanishq partnership obviously helped because then there was more assurance on the quality and the manufacturing and so on and so forth. In the pandemic, I would say that, see, what's really worked for us, I would say, is that there has been a general change in the mindset of the customers, not just because of our category, but every category. People who would have never bought anything online have all been forced to buy online. We have also seen that a lot of our customers who had always bought in a store, have started to buy online, which is also being helped by the fact that many people have started to make payments online because of UPI. So I think it is a combination of a change in behavior because of the pandemic, the change in payments because of the pandemic, also a certain mass, right, when you have in your business that there is more word of mouth and more trust which builds. And we have also worked on things like getting our imagery right, although there is enough room for improvement over there. We have a video service that has helped us a lot. And I think, you know, the other thing which most eCommerce brands don't do, but we have to do because of the nature of our category, there's a lot of assisted selling which happens. I don't think you would have experienced any eCommerce category where somebody sells to you, other than insurance, possibly. It's always for support and service. So having a large sales team in place, not just in the stores but even online, the people who do telesales or chats on WhatsApp, they also help in addressing issues that a lot of customers have and obviously helping them transact and helping overcome their issues. So it's still a big problem. I would still say that if you did the math right, how many people come and browse and really shortlist products as compared to that, how many finally transact? It's still a tiny number. So which is why I don't say that we have really solved that problem we have. I would still say that we are kind of scratching the surface and there's a long, long way to go. And honestly, the small jeweler still continues to be very strong for a lot of reasons. Like Chennai is one place, right? I'm sure you still have your, I don't know, whoever is your jeweler, GRT or Prince or wherever you still go. So we have not been able to convert a lot of people,who still stay in places where they are still close to a family jeweler or still buy with their family. It's still a hard problem for us to solve and it'll take some time because there are certain things that the family jeweler can provide, which we still can't do.
Akshara Subramanian
You know, it's interesting. I wanted to talk about two things that you mentioned. One was you were talking about, you were just talking about, the problems that you have in terms of convincing the customer about the quality sometimes. So even though there is innovation, there's also, again, a question of is this real? And I think that's something that's interesting, because jewelry is also a category that people have only now started buying online right? Very rarely would you see people swipe ₹25,000 for something, many years ago, even a decade ago. So there's also that trust factor and that authenticity factor when it comes to jewelry. People would still buy goods and maybe shoes online. But again, jewelery is not something like that, you always want to see it. So even in terms of just the information that's available online, how particular or how much of a point you make, or rather, let me rephrase this. How specific are you around the product information, online? Like how much attention is paid to all of that? I love to speak a little bit more about stuff like that.
Avnish Anand
See we have done everything which we could or rather can. We have had policies in this category like return and exchange from the very beginning. We have a one-year warranty. You can do a lifetime exchange. All of this is just to build customer confidence. But in addition to that, all the information which can be made available about the product, each type of Diamond, what is the weight, the gold ,weight and everything. There has been certification from the very beginning. And all of that was to build confidence in the mind of the customer. But in addition to that, whatever other forms of content which you can create, right, whether it's making videos or more information about the technique, we do that. But, you know, the thing is that, it's still a category where the codes of how trust is created is still something, if you think about it, why do you trust your family jeweler? Because you have possibly been buying for two-three generations. And because this is a category where there is so much scope for fraud, which is how Tanishq benefited from that, when they introduced the Carat Meter, everybody thought that this is the most trustworthy brand because there's purity of gold. But I'm sure that a lot of people have been fooled by a lot of jewelers because it's not been pure, wht they have bought and because of lack of transparent standards that everybody could comfortably and confidently buy, people have resorted to the only option which they have, is to buy from the same person where they have been buying from. So that's the very strong, ingrained muscle memory in the mind of every Indian customer that, just go to your trusted person, because that's the only thing that you can trust or depend on. So we are fighting that big behavior change. So you might like the design, like I said, but people still feel, there is somebody in the family would still not be convinced and who would still convince you to go and buy from the family jeweler. So it's a very hard problem. And we keep trying to find more and more ways of addressing issues. And I think that the other thing which has actually helped a lot is the urban migration. So I'm sure if you move to Bombay and you didn't have the, you know, the comfort of buying from GRT with your mom and you have to buy something, you did something and you just felt good about it and you want to celebrate that, then there's a greater chance that you might just buy it from CaratLane. And we see that because of which, places like Bangalore do so well for us. And even within the city, you know, the catchments or the areas that have more urban migrant areas, those are the ones which do better for us. And I think slowly India that's also changing, right? It's becoming a more consumerist society that people don't think too much about spending. You go out for an evening and you end up spending ₹15,000. So being present in those price points and creating that emotion that you feel joy in spending that and feeling good about yourself, those are the things that have worked for us. So it's still like fighting against a very strong tide. But by creating these elements, you are kind of being able to overcome that. On the education part, I think we've done a lot. There is a lot of information available on Google. But finally when you're still trusting your local jeweler, it's still going to be very hard and I don't think they're going to tell us, tell their customers that you go and buy from CaratLane, even though you can have all the certification and the hallmarking and everything. But those are also things which I don't think everybody understands very well. The way you would understand how to gauge quality for an electronics product, for example.
Akshara Subramanian
Yeah, absolutely. And, you know, you were talking about the urban migration, and that's so true because I think the other thing is a lot more women are also looking for very like modern, lighy jewelry to wear to work every day. You're not going to take out a temple jewelry piece and wear it to work, but you're going to wear, you know, maybe a delicate bracelet or a really light chain that you can wear every single day. I feel people like me or my age group would probably benefit from buying a piece like that, because a lot of people, even at their weddings, get really chunky, heavy, very expensive jewelry, that's just stocked away. So they'd rather use something that's, I think, more wearable on a daily basis. And I think the other thing that's important for probably the millennial and Gen-Z population is kind of the experience, itself. Both the store experience as well as the online experience. And I know for a fact that, you know, you have live services, virtual try-ons, video consultations with experts and you're trying to personalize every part of the customer journey. So in this space, what kind of role does technology play? And are you actively investing in technology for these experiences?
Avnish Anand
I want to tell you something and then I'll come to that. Because you touched up on another point. You know, there is, I can give you an example, right? There is a product called a Mangalsutra, right. You call it a thali, in Chennai. And it's something which is very Indian, like I think across most communities a Mangalsutra is a very popular product and everybody wants to get that. And it's also a very traditional thing where you get it for your marriage and it's typically a very old-fashioned design. And most young woman of today don't wear it a lot. They will take it out during a special occasion and they would wear it. So it's a very popular category, like almost everyone has at least one, some people have more than one also. So how does a brand like CaratLane get in the Mangalsutra business? Because, you know, it's something which the younger women, who's more likely to be a customer, is not interested in that design. Also, if you think about it, that we can never compete with a GRT or Tanishq or all these big players, right, in the Mangalsutra category, if you do the traditional design. So what we did is that we made something that we call the modern Mangalsutra, which kind of unites east and west in that sense, right? The struggle between the mom and the daughter or the mother-in-law and the daughter-in-law the tension that is there, it kind of brings them to one common ground. It makes sure that there are enough black beads that technically it satisfies the mom or the mother-in-law, but it is modern and lightweight enough that the daughter or the daughter-in-law would want to wear it because it's very modern and it will go with a lot of modern things which they wear. And therefore the innovation in design or manufacturing, which can make the modern Mangalsutra then makes it and it makes it an area where CaratLane can be competitive. Because then you are changing, you know, the playground, because then it's not the same playing field where you're competing with GRT and Tanishq and everybody else. Now you've created a new playing field. And so that's an example of how we keep trying to find these niches where we can be competitive, where our design differentiation helps us and where we are able to, you know, make both the customers happy, the older generation or the traditional person as well as the modern, younger person. So that's an example of how we have done things Akshara, to make sure that it kind of makes all the constituents of the customer happy. Second, I'll talk about technology. See, I know you would want to know more about personalization and I'll come to that. But other than that, also, we have always been our digital business. So in terms of the first use of technology, which you obviously had was a commerce platform. And then we have kept evolving. Right now, we have a responsive website and earlier there used to be whatever the technology was there. And we have an Android app and we have an iPhone app. So that's one piece of technology. Then obviously you have things like the ERP for supply chain, et cetera, which is very important. In addition to that, then you want to make sure that your sales teams do well. We have actually build our own retail application, not own internal CRM, which is very customized for our category. We have done a lot of things because we first looked at everything which was available, all the big and small players which are there in the CRM space. And we decided that we wanted to build our own thing to help our salespeople sell. Then coming to the part about personalization. It's similar to imaging that if we are able to solve the problem really well, then it really helps. But it is an incredibly hard problem to solve. We have tried a lot of, you know, ML, AI, Data Science companies which offer product recommendations, for example, but other than one, which is a visual matching tool, none of them have really worked well for us. And I think it owes to the fact that jewelry is not very standard. Even the language of jewelry is different across different parts of the country. It's a very, very visual category. So how you isolate the elements of design in a visual way and then use that for recommendation is very hard as compared to recommending books or recommending fashion. Even in fashion, for example, at least the language is very standardized, it's an A-line dress, yellow colour and things like that, the material. So we have continued to invest and we will continue to invest till the time we solve the problem very well. I don't think we have reached a stage where a lot of the personalization problems have been fully solved and that is just on making sure that the technology is right for you. But I'll tell you, that is another important part, which is that if you think about personalization. Who are you competing against? You are, again, competing against the family jeweler. When you sell fashion, you're not competing in the family fashion retailer, there is no family fashion retailer. You are competing with other fashion retailers who are all using technology to recommend and it's anyway the simple category. When you're in the business of jewelry, you're competing with the family jeweler. Your family jeweler knows you for three generations. He knows all your quirks. That she likes her rubies like this or she has an odd ring size.
Akshara Subramanian
It's as personal as it can get.
Avnish Anand
You know, the family jeweler does not use technology. They use human technology. They can manage because they have possibly 500 or 1000 customers. So for 1000 customers, they know everything inside out. They know all their quirks and preferences. And so using their own ingrained human capability, they can offer a great personalized experience. We are competing against that. So even writing the use cases, what are the use cases of personalization, it's not just digital or technology personalization. So those are the things which we are trying to do. So we are in the process of, while we keep experimenting with various technologies and digital pieces to get certain pieces right, on search and recommendation and so on and so forth, there are other problems around imaging, etc. And then we also are trying to, you know, kind of, organize all these use cases. And now it's more complicated because now you have omni, also right, where the customer keeps jumping from one channel to the other. They will consume something on WhatsApp and then they will call you, they will go a store, then they will open an email. So that creates another level of complexity. And you want to offer this nice personalized experience competing with what a family jeweler can offer. So it's a fairly complicated problem. But the beauty is that we also know that the family jeweler cannot go beyond 500 customers. So if you can get your use cases right, if you can really map out your customer journeys beautifully. Accordingly, you start collecting data, right? Only when you know all your journies properly right. And then, you know what data points are required tailor that journey. You know even language it's so important. If I sell to, not even your mom, imagine I'm selling to your grandmother. I don't know whether I can just do it by just having everything written in English, right, vernacular is such an important thing. And vernacular doesn't just mean that the website should be in Tamil, if she talks to somebody, that person should be able to talk to her in Tamil and chat with her in Tamil. So you need to build those capabilities also. And it's not just translation. I have a collection whcih says Tango. Then I possibly need to figure out that also in Tamil, whatever is my tagline. So personalization in our category is a massive opportunity because then you can really compete with each and every small family jeweler because you can you can scale and provide consistent experience because of technology. But you have to first crack all the codes. And I think the technology is also getting better. So we tried a virtual thing right, which you are aware of. It didn't work very well, it was like 5-6 years back. And now also technology has, while it has advanced a lot, but it doesn't work on our kind of jewelery. If you have a big necklace, you can do a virtual try on or you can do on AR-VR. But it doesn't work when the product is this big. So I think like it happens with technology every time, the initial technology is a little unfriendly or bulky or it doesn't solve the problem fully but slowly gets there. So we are confident that it will get that. We are also therefore in that journey. But we are not over investing or we don't go crazy. That 'let's build a 100 member team to just create algorithms and create the personalization solutions', because we want to make sure that our store technology, our supply chain technology, our design technology, the browsing, the marketing, all of those pieces also get equal attention. And there are certain opportunities that, you know, you can quickly leverage. So then the prioritization and the investment in technology also is done like that. We are not like a crazy funded company that 'lets put in a lot of money on tech'. We are now at a stage where we want to make money. So we are prudent, I would say. But as and when technology is advancing and you know, we are doing some pilots over there as well, that we want to keep doing it without, you know, over committing to one part of technology, essentially.
Akshara Subramanian
Yeah. And I think it's really interesting that you spoke about personalization, because if you're looking at a digital only business, then it makes sense to say, OK, here we can just sign up with one technology and see how that works. But I think given who you're competing with, I don't think you can look at personalization as a digital only experience. It's also about going to the store, the relationship that they have with their existing jeweler. So it's looked at it in a lot more holistical way, I think, for jewelery. But like you said, they also can't go beyond 500 customers. So I guess what technology offers here is really the scale.
Avnish Anand
The ability to scale and have consistent experience.
Akshara Subramanian
Absolutely. So I think we're almost at the end of our podcast. So I'd like to ask you one last question before you go, which is, you're obviously, jewelry as a category, is constantly evolving, and in your experiences off-late with your customers, what are some of the patterns you're noticing, what are people interested in? What do they keep coming back for and what matters to them most in the CaratLane experience?
Avnish Anand
See, I think beautiful jewelry is one of those, most eternal things. I think, as Indians, at least, whatever I can see, I think the desire and the joy of jewelry is still very, very strong emotion and a strong need. It does not depend on what kind of woman you are. I'm saying woman, because we largely make jewlery for women and not for men, so that continues to be a very, very strong thing. I think that's going to keep driving our business, right. And you just need to keep creating more and more types of beautiful jewelry, get into more categories. Like we have a silver brand now, they started with brass jewelry. We have a very exciting thing, which is on the rental space for jewelry, for example, because we are seeing that that's one behavior which is changing. That people want experiences and they don't want to invest so much. They would rather have lots of great experiences and enjoy operating expense and less capital expense, right, if I can use a financial term. Which is why we are in the process of rolling out something in the rental space in a limited manner. And I would still call it an alpha stage. So just to kind of appeal to the younger, more millennial, I would not even say millennial, Gen-Z audience. So that's one thing. The other thing which we are also seeing is that there is no reason why we can't go to smaller towns and convince all the 60-year-old grandmother also to buy. So that's something which we are consciously working towards, to improve the experience to a level by solving all the problems, so that she can order jewelry for her grandkids, who possibly live in the US today. And so therefore, we are building all the pieces for that. That we have an international business, we have a very cool kids catalog. So in that sense, I think that there are multiple levers of the business that we are seeing expanding, Akshara. We are going into the small towns, we're going overseas, so there's geographical expansion. The type of customer also, right, the older woman also, as well as the very young woman, so we have largely operated in the 28-45 space. Now we're saying, let's go after the 60-year-old, as well as the 20-year-old. So that's happening. And I think other than that, in terms of the types of jewelry, I think it's not going to change so much immediately. But you never know. Right. I keep hearing and there are obviously people who are doing experiments with different metals, there is tungsten and all of those types that eventually we would want to get into that once it starts to become popular. So far, I think the experiment is more on the silver side and brass and other metals through our brand called Shaya. So that's where know, these are some of the things that keep driving the business as we go forward. And obviously, the old problems remain. Trust and imagery and people being comfortable buying, so those problems are still there. I told you that our conversion is still not where we want it to be. So we want to build a whole WhatsApp commerce layer because we see a lot of women who don't even come to the website. You know, they will send you a message saying, 'I want earrings in 20k' and then somebody from our team will take screenshots and send them 20 options. Then she will say, 'OK show me more like these'. So it's still a very laborious process today, but it's very high-quality experience because those people love that experience. It's very convenient because we're not asking them to change their behavior. It's digital, but not yet digital because it's on WhatsApp. So how do we create a full-fledged, seamless experience on WhatsApp so that we can then use that as a means to go after the slightly older women in smaller towns, for example. So those are things that are kind of in the works. I would say.
Akshara Subramanian
That's very exciting because I think as you're widening your demographic, I think you would also have to widen the platforms that you experiment on. And I absolutely agree with you on WhatsApp because I know for a fact that my mother and my mother-in-law love ordering on WhatsApp because they're that demographic, right very close to the 60s. So everything they order today is a screenshot of something they saw on Instagram to that phone number. And as less as possible, they probably won't like too many interactions or too many touchpoints that they have to get through before they get the item. So absolutely hear you there. And yeah, I think this brings us to the end of our podcast, so thank you so much Avnish, because I think we learned a lot about CaratLane, but more so about just how jewelry works, because I knew for a fact that jewelry would be a harder category to buy but some of the problems you pointed out are very valid and legitimate around, you know, the trust and the authenticity, the quality, how people are buying, so I think it's very interesting to learn and we're rooting for CaratLane. We're hoping to see all these exciting things coming out of it. So thank you so much once again for being on the podcast.
Avnish Anand
My pleasure Akshara, I really had a good conversation.
Akshara Subramanian
Yeah, I really enjoyed talking to you as well. So for those of you who want to listen to more episodes like this, log into Vue.ai's retail podcast and you'll be able to get all the first-hand information on how world-class brands are building their business. Thank you so much for listening. And we'll see you in the next episode. Bye.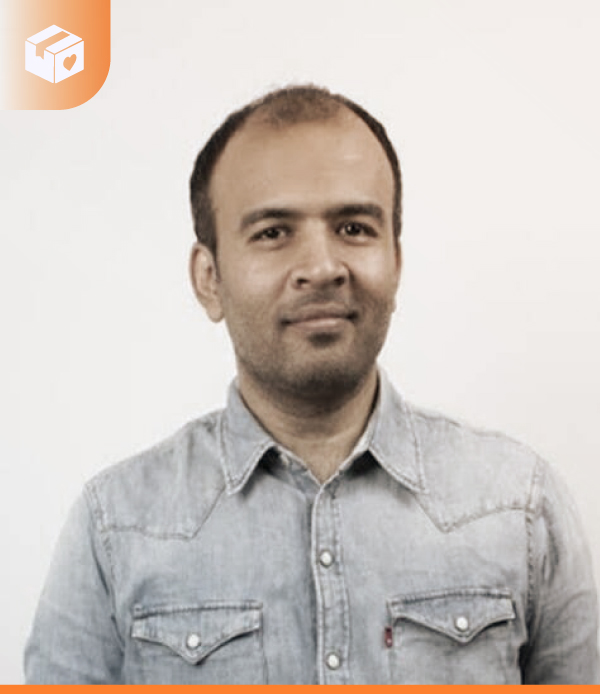 Avnish Anand
Co-founder, Carat Lane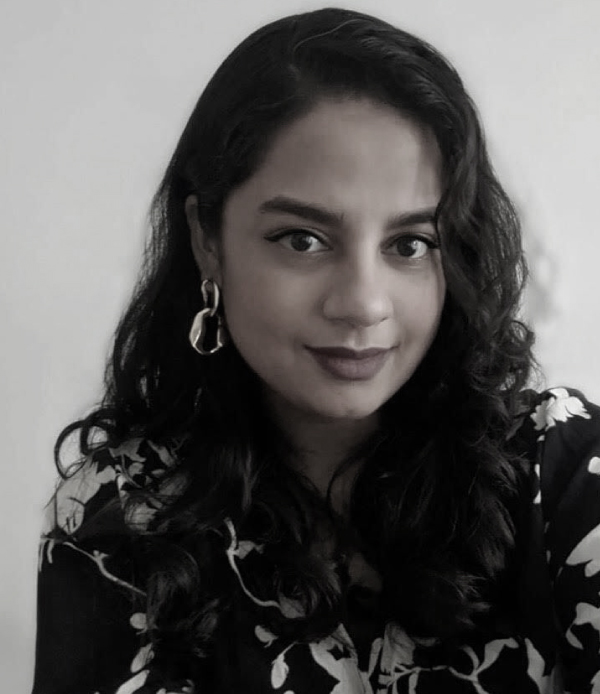 Akshara Subramanian
Director, Customer Marketing, Vue.ai