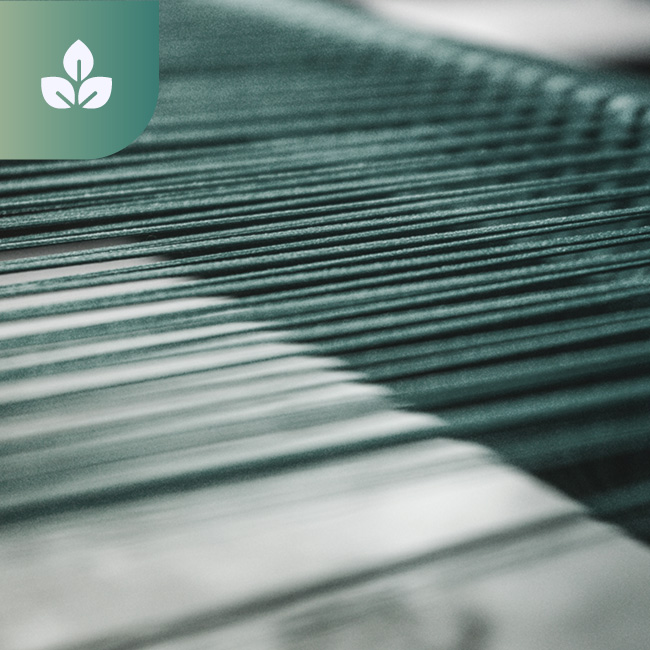 How Banswara Syntex Is Leveraging AI To Solve Retail's Biggest Problem
About this Podcast:
Meet Dhruv Toshniwal, the Vice President of Business Development at Banswara Syntex. A 43-year-old family business built out of Banswara, a town in Rajasthan in India, Banswara Syntex Ltd. is a global textile manufacturer that specializes in the production of yarn, fabric and garments. They deliver the highest quality dress-up clothing to some of the best global fashion brands in the world including Ralph Lauren, GAP Inc., Next, Levis, M&S, Raymond, Nordstrom, Arrow, Banana Republic and many others. Before he joined his family-run business, Dhruv graduated from The Wharton School in Pennsylvania, the USA where he specialised in finance and information management and worked in financial services consulting at Oliver Wyman, Gentera and Banco Compartamos. If you're someone with a deep interest in sustainability – this is a great episode for you!
Episode Transcript:
Akshara Subramanian
Welcome to The Retail Podcast by Vue.ai, I'm Akshara, and I'll be hosting today's episode. We're very excited to introduce Dhruv Toshniwal, the Vice President of business development at Banswara Syntex and our podcast guest for today. Banswara Syntex is a global textile manufacturer that specializes in the production of yarn, fabric and garments. They deliver what they like to call dress-up clothing. So everything from suits, shirts, trousers, jackets and smart casual wear. They work with some of the best global fashion brands in the world, including Ralph Lauren. Gap, Marks and Spencers. Nordstrom. The Banana Republic, Zara and Uniqlo. Before he joined his family-run business, Dhruv graduated from Wharton in the US and worked with several financial consulting companies. Welcome, Dhruv!
Dhruv Toshniwal
Hi Akshara. It's really exciting to be here with you and the Vue team and I'm really excited to share a little bit more about Banswara on the podcast.
Akshara Subramanian
Great. So let's start with a little bit about the company itself. Banswara has seen quite an evolution since its inception in 1976. You guys are now 43 years old. So from initially starting out as a spinning mill to producing fabrics and ready-made garments and then entering into a joint venture with two French companies, a lot has happened at Banswara. So run us through the company's history. And what are some of the exciting things planned ahead?
Dhruv Toshniwal
So Banswara Syntex was started by my grandfather in 1976 as a spinning mill in the town of Banswara in Rajasthan, which is near the city of Udaipur. We've grown from being a small mill that came from a city with five thousand people to be a mill that has over two hundred million dollars in turnover. We sell yarn, fabric and garments to some of the biggest names in fashion. We work with Uniqlo, Zara, Levi's, Gap, Banana Republic, Marks and Spencers and brands across 50 geographies. We're really excited about the growth in India and the domestic market too. And we've been doing a lot under our business in terms of sustainability and tech initiatives, which I'd like to talk a little bit more about through this podcast.
Akshara Subramanian
It's very exciting. Looks like there's a lot already going on. Being at the Banswara factory last week was pretty incredible for me. Thank you so much for taking us on that tour. Watching the process - starting from spinning, production and going all the way to final fabrics and garments was extremely informative. I would like you to tell us a little bit about what Banswara specializes in.
Dhruv Toshniwal
Great. So Banswara's origins are very much in men's tailored clothing. We have an extremely European aesthetic. We have a design studio in France. We have design input from Italy, Canada and the United States, too. We work very closely with Japan and Korea. So these are some of the leading fashion markets. We make tailored clothing and semi-casual clothing, semi-formal smart formals, men's suits, women's suits, jackets, trousers, skirts, everything that services your workwear and occasion wear wardrobe we are overtime evolving to become a casual clothing company to, you know, the big trend towards casual clothing for the younger generations. And we make polyester viscose yarns, we make cotton yarns, we make woollen yarns and we do blended yarns. We are the single largest fibre dyed mill in the world. By fibre dyed we mean the colour is put into the fabric at the stage of the fibre. So we have white cotton fibre or white wool and fibre come into our mill and we have a unit which is a dye house in which you add those organic or synthetic chemical dyes to the product. Fibre dyed versus yarn-dyed or piece-dyed is interesting to understand the consumer perspective. When you dye the fibre, you get deeper colour consistency 'cause the fibre really soaks in the colours. So China really specializes in piece dyed products and that's white fabric, just colour-coded on top of it. That's great for fast fashion and that's great for a sort of faster leap times and giving you more flexibility. But it's not sustainable. It uses a lot more water. It's not as good for our planet and the colour washes off. So you don't get as much consistency batch over batch and not as much repeatability year on year. We also have yarn dying. So that's the stage of the thread. And recently we've been experimenting with technology on garment dyeing. You make white jeans or white shirts and you just dye them and print them in different colours. That really gives the flexibility to be able to service small batches and constantly be bringing new products.
Akshara Subramanian
It's very interesting. You said earlier that Banswara is a vertically integrated textile mill. It must help to own the entire chain from supply to sales. And given that we're in the age of see-now, buy-now, a lot of retailers are looking at decreasing lead times, Like you said, and trying to bring products to market faster. So how do you keep the cycle running seamlessly? You know, whether it's in line with the upcoming season's trends versus what the retailers want - What does that look like?
Dhruv Toshniwal
It's a really interesting question, Akshara. Everything starts with the client. We're looking at global trends through WGSN. We have designers who are at Tex World Premiere Vision - the world's leading trade fair. We're in constant communication with high streets across the globe. We're always looking at what's cutting edge in fashion. And from there, we start our design and development process, which is really a co-creation process with every brand that we work with. Our brands provide colour inspiration, pattern work, and a general direction of where they are trying to take their story. And we take that and distil that down into a palette of yarns with different thicknesses, different thread counts, different colours that are built for the spring-summer season or the autumn-winter season. And from there we curate a range of fabrics we call our global collection and show that to customers across the world and in India, take feedback from them, iterate on it, add new patterns, always keep the collection fresh, keep showing new products every month and come to a stage where we have sampled tailored garments for the suits, jackets, vests, trousers, skirts with our clients. That's the product you will see in the store and that's made at our units in Daman and Surat where we're making about three hundred thousand pants per month and seventy-five thousand jackets per month.
Dhruv Toshniwal
In terms of fabric, we're doing 13 million meters of fabric per year. And in terms of yarn, we're spinning two thousand four hundred tons of yarn per month. Those are large numbers, obviously, a lot of complexity to manage. Technology will play a key role in helping us have visibility, transparency through the chain. We're always trying to reduce lead time, be faster. We think this business is built on three pillars. One of the pillars is obviously product innovation. We're in the fashion world. We have to be fresh. We're always cutting edge. We're in New York. We've all heard about Zara and the Inditex model of fast fashion. And while we as a manufacturing company do believe that slow fashion and sustainable fashion will be the long term solution to our planet's climate crisis, fast fashion will always be some part of the market. I mean, fashion makes people feel good, and that's what it's about at the end of the day. So we're really in the business of dressing people so that they can be confident about whatever they're doing or are comfortable with whatever they're doing and partnering with brands to make that a reality.
Akshara Subramanian
That's a great point to make about partnering with brands to make fashion exciting. I'm sure there are several steps for a fabric manufacturer to go through when you're managing a supply chain that's as complex as Banswara. So how does that process work?
Dhruv Toshniwal
So this is really for the sourcing heads, procurement heads, buyers and everyone who is a part of the apparel supply chain. I'm going to talk about a little bit of fibre in a garment and even about upcycling and recycling that garment. So, you know, everything starts with fibre. We try to use as many natural fibres as we can, cotton or wool, but synthetic fibres do have their place in the apparel market and polyester viscose is a premium tailored suiting fabric. Polyester comes from petroleum. We are moving our production to 100 per cent recycled polyester by 2021. I mean, that's a bold move given that we use eighteen hundred tons of polyester every month and we're currently at about 60 per cent recycled and this is recycled from plastic bottles, PET bottles that you find in landfills. Apart from the recycled polyester, we're going to be moving our production to a sustainable viscose we have a sustainable viscose that comes from a supplier in India called Grasim Aditya Birla Group. It's called Livaeco viscose and it's under the canopy cover agreement. So by that, we mean that viscose is a cellulose plant-based fibre, extracted from trees. And the canopy cover agreement ensures that you are planting trees at the same rate at which you are extracting viscose from trees. And you are basically making sure that the net effect on the planet in terms of greenhouse gas emissions is neutral or zero. Apart from organic viscose, we also have ethically sourced wool, we have organic cotton and we're looking at moving, you know, all of our fibres to something that is sustainable and ethically sourced. Now, when you look at managing this entire supply chain, converting fibre to thread, and that process normally takes somewhere between two or three weeks. Some of the biggest challenges are in colour, matching and making sure you get the right shade in the thread and obviously making sure the thread is consistent and doesn't have any irregularities. Once you have the thread, you're making that into the fabric and you know, the weaving is really constrained by the looms that you're using, and the speed of the looms and the flexibility that the looms offer. We have four hundred and eighty looms - air jets, rapiers, sulzers, jacquard looms; looms of different types to make different types of fabrics, weaves and structures. And that's the bottle-neck that you're trying to optimize for when it comes to weaving and finishing fabric. You know, the finishing processes are really intricate too. You have mechanical finishing that gives you softer hand feels, you have chemical finishing that gives fabrics certain performance properties like moisture management, climate regulation and cool text like super black, which we produced and we believe is the deepest, darkest shade of black on this planet. It's as dark as a black hole. And, you know, we're always looking to put in some performance features to fabric too, because we believe that the innovation in garment often is in the fabric. And these technologies and process engineering that goes behind them are a core part of the value proposition. You know, when you get to the garments, you're talking about cut and sew operations, it's really about line efficiency and making sure you are getting the maximum productivity per worker. Bangladesh, Sri Lanka, Vietnam, China have done a great job in being extremely efficient there. India has done well. But we have in garments been left behind by the other Asian countries thinking fabric and yarn and we still have our speciality products and we've been able to manage to keep a niche in the market that's large enough for us to profitably supply. So there are real challenges in garments, and that's exciting for us to look at how we can improve through technology.
Akshara Subramanian
You know, earlier, Dhruv, you'd said that you know, you guys work a lot with WGSN in determining what kind of trends brands are looking for and how you can kind of plan for the season ahead. Where do you think tech plays a role in something like this? Something like AI can help in prediction, forecasting, understanding what you have versus what the market needs.
Dhruv Toshniwal
So that's actually how we got in touch with Vue.ai. Our clients share mood boards with us. They have their vision for a brand story, what they want their stores to look like, colour palette and aesthetic, look and feel of fabrics and garments. And we currently go through that manually, as well as doing our own research with the design team and affairs and events we're at. And once we've understood what the brand wants, we go through our archive product, both historically what we've done that's similar to what the client is looking for and new product development, you know, fresh colours that we can introduce, fresh patterns, fresh designs, fresh fabric bases and weaves and structures. And then we make samples, physical samples that we FedEx or DHL or ship to our clients. They look at them, they put them on mannequins or models. They try to figure out if it's fitting their customer, and their store-look and feel, and then they place trial orders that we produce short runs. And then we move into bulk production. This is time-consuming. It's a year-long cycle from design concept, to bulk, to in-store. Brands are looking to crunch that cycle down as much as possible. And we think that's only going to be possible through solutions like Vue.ai, which could digitally, through machine learning, through image recognition technology and artificial intelligence, go through the images that our clients share with us. Even further, go through the store, go through the website, go through Facebook, through Instagram, go through images of stereotypical clients that we're trying to target, understand what they're wearing and what they want to wear, and tag that in some readable format and then go through our archives as a manufacturer and have some sort of smart recommendation algorithm that matches our capabilities with the client's needs. We think that can be exciting. Obviously with improving the ratio of hits that we have, but even more so on developing through technology new products that technology and humans can work together in designing and doing that in creative ways and doing that in ways that are cost-efficient. So we can both save time and money and make this process, you know, tech and human integrated.
Akshara Subramanian
Absolutely. You know, and I think we've covered different parts of our business. We've talked a lot about just the production process and the complexity around that. Let's talk a little bit about the challenges and maybe the potential sort of threats and problems that can come up during the production cycle and how you overcome them.
Dhruv Toshniwal
Yes, it's an intricate question, a lot of variables that go into this. So trying to distil that down to the major variables. Everything starts with a production order. You know, once a brand is finalized an SKU, or a style that it wants, you tell us "we want forty thousand five-pocket pants, we want them to be in certain hundred per cent cotton fabric, washed and styled a certain way." And we have to plan the process of procuring the fibre, weaving the fabric, finishing it, making the garments and delivering it, typically within 90 days to our clients, so we'd take two or three weeks to make the thread, it would take about 30 days to 45 days to make fabric. And depending on the volume of the garments somewhere between 20 to 45 days to make the garments, there's obviously a lot of variability in these processes. And so we've tried to integrate technology in every step. Five years ago we put in the Internet of Things sensors - there's an Indian company called Kalki, that has sensors on our ring frames. The ring frame is the machine that, you know, makes a thread. It is our bottleneck resource. And so we get data from that on the power consumption, the RPM, this is 24/7 data - Banswara's plant works three hundred and sixty days of the year, 24/7. So we are always getting, you know, petabytes of data on this, that we use to optimize our machine production processes. In terms of planning, we have everything. We moved in two years ago to SAP S/4HANA, an extremely painful process of integrating technology into what was a manual process. You know, textiles are one of the oldest industries in the world. A lot of legacy mindsets. Not so easy to convince shop co-workers - not the most skilled workers in the world to adopt things that are future-forward. That's part of our job to make it simple, make the UI of a UX extremely usable. And so we've SAP S/$HANA integrated, we have all of our data. We can see everything end to end and we're using that to plan optimally production routes, production planning schedules. Just to give you a high level of numbers to, you know, we're 98 per cent plus on time in full and we want to get that up to ninety-nine point five per cent eventually - Six Sigma leave. We've gone down the entire route of lean manufacturing and we work with our Japanese partners. We work with the Germans. We're now working with Portuguese consultants on optimizing our processes. We've also had the Gold Rush Institute throughput accounting, throughput for known bottlenecks, 3D bottleneck and lead optimization be a part of our culture. We're actually working with another San Francisco based AI company called Throughput.ai that's helping us use AI to make our production processes more efficient. So we see SAP being the technology platform on which we build several applications - Vue.ai, throughput.ai. other AI partners, other non-AI partners that are doing different interesting things, retail integration. We have a German customer - Peek & Cloppenburg that in Germany is moving to Germany Tech 4.0. And it's a government initiative to get all retailers onto the same tech platform. So we're looking to build our own project lifecycle management system under Basoco which is a Banswara sourcing company and integrate that into tech with our clients to really give transparency visibility - You should know where every production order is at every stage of the supply chain, be able to predict hiccups and be able to respond quickly to variability.
Akshara Subramanian
That's amazing. I really feel like science has been able to crack some of the biggest problems within the supply chain itself. And I also think that kind of responsiveness and agility translates quite well into your sustainability efforts. I recently remember reading somewhere that it takes almost 15000 litres of water to make a suit, and that's something you guys specialize in. So given that the World Economic Forum has ranked the water crisis as the decade's next biggest concern. I do think we're seeing a lot of companies starting to think about how to go waterless or at least reduce their water use in production. Your company, Banswara has been excellent in that aspect to recycle over twenty-five thousand litres of water a day. Tell us how you were able to do that.
Dhruv Toshniwal
At Banswara we have an effluent water treatment plant and a hundred per cent of the water that has gone through any chemical or dyeing process is passed through this treatment plant. We're ensuring that every drop of water that leaves our mill is zero discharge in terms of chemicals. So it's completely clean water and we're recycling 100 per cent of that water. So we either reuse it in production. We have a power plant of our own and we're all a hundred per cent cogeneration. So we use the water to generate steam that bonds our turbines and generates power. We also discharge the water into the agricultural fields of Banswara. And so the water is used to grow crops. And that's the quality of water you get out of the treatment plant? Also, always look at reducing the amount of water you need in the process of making a garment. So one part of it is whatever water you use, make sure it's clean when it gets out. But obviously, it's better to use no water or less water, Right? So with that, we were just at ITMA which is the Olympics of textile machinery. It's a fair that took place in Barcelona in June. It happens once every four years. And we were talking with all of the textile machinery manufacturers. We're looking at, you know, dying technology that is waterless, we are looking at the machinery that reduces all water consumption. We're using five hundred thousand litres of water per day. So if we can cut that in half or down to less than a hundred thousand litres a day, we would be elated. And we're also doing rainwater harvesting. So we have catchment areas. We use rainwater. We're fortunate to be in an area that has a strong monsoon. We have a dam that is a large catchment area. So there's no real water crisis in Banswara so to speak of. But we're very cognizant of the global need to be as efficient as you can with the use of water. Honestly, the best thing any consumer can do to help the fashion crisis is just buying fewer clothes and So the entire fast fashion model we think will eventually fade as consumers are more conscious of the planets. We'll get to something that's more sustainable fashion or slow fashion or recycling, upcycling or even just buying clothes and wearing them for 8 - 10 years. Denim and jeans are great for that wear pair your entire life. Or even, you know, synthetic fibres that last decades. So it's not always a question of just using organic fibres. Is this often a misconception that, oh, cotton, because it's organic, is good for the planet. Cotton actually uses a lot more water than the polyester viscose plant. And wool might actually be better for the planet than cotton. And the people think, you know, wool, I can wear that in the summer. That's a misconception too. Wool breathes really well, It's great year-round - great in the winter and great in the summer. So it's about educating the consumer at the end of the day. Through the hang tags, getting the consumer to look at labels. It's not gonna happen overnight. We think over time, clients will want to know this. One other technology element that's interesting. This is the use of a blockchain. We haven't done anything yet. We think it's a little early. We're talking to a company called Trust Trace, though, and they basically help build trust digitally using blockchain technology as the ledger to store, you know, all the information. And we think systems will move to be bought, traded and integrated. And we're really excited, you know, to be leaders in moving transparency and digital trust.
Akshara Subramanian
That is fantastic to hear. And it also brings us to the end of our podcast, Dhruv. We really loved learning all things supply chain and I'd really like to thank you for giving us an in-depth educative session about all these different types of fabric production, what it takes to make this, what kind of energy is used. I think it's a great lesson for everybody in retail to understand how clothes are made and why we should all be asking these pertinent questions. We had a wonderful time and I really appreciate that you could host us and we hope to get to do some fantastic work together in the future. Thank you.
Dhruv Toshniwal
You're most welcome. It was a pleasure. I really enjoyed it.
Akshara Subramanian
Today's episode is a great example of all the different parts of the retail industry that we don't get to often see. We've covered everything from experiences to styling to AI and tech and fashion. But if you want to hear more from leaders in retail, Tune into The Retail Podcast by Vue.ai. Until then, bye.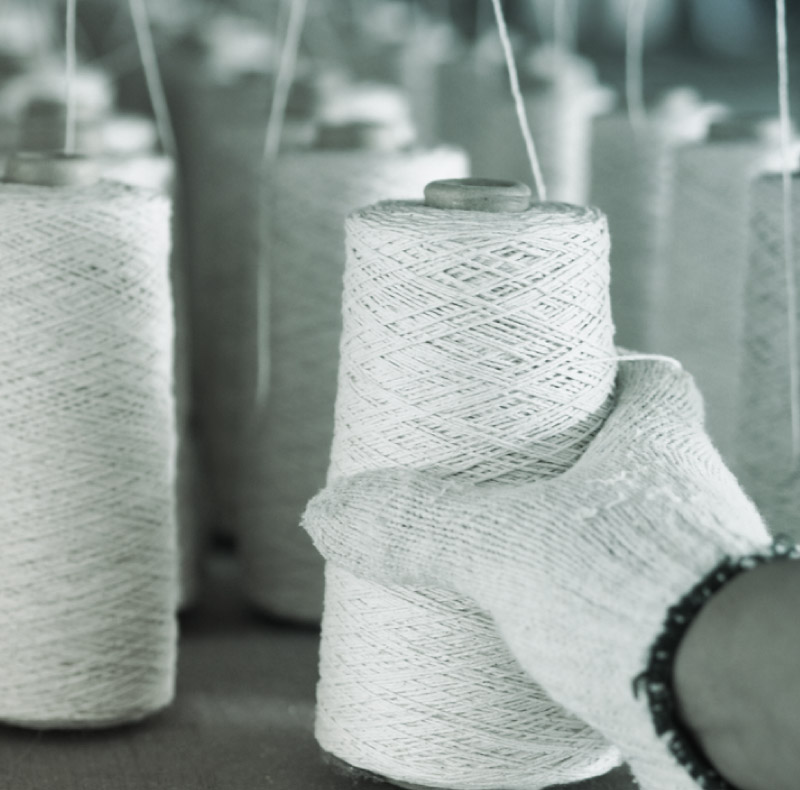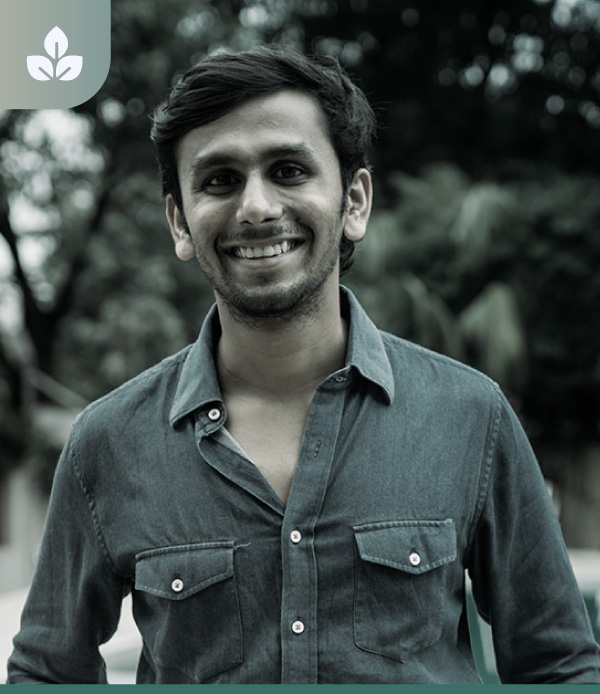 Dhruv Toshniwal
VP, Business Development, Banswara Syntex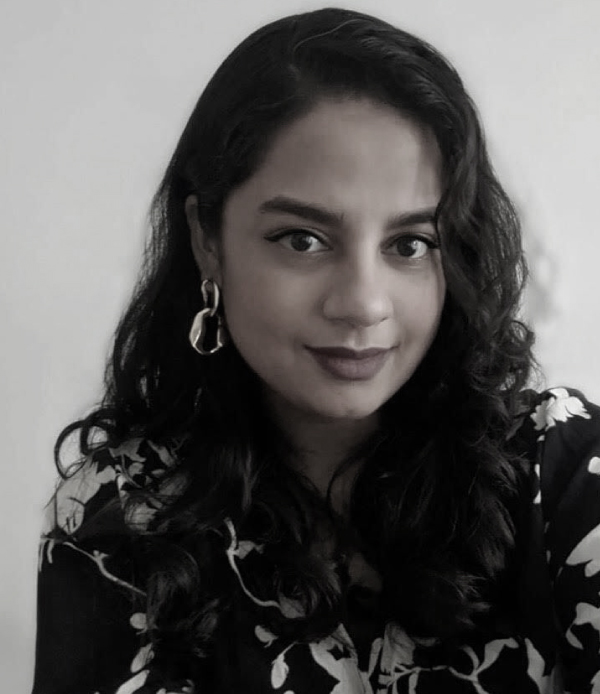 Akshara Subramanian
Director, Customer Marketing, Vue.ai