How To Use Color Effectively To Improve Shopper Experience

6

min read
Reading Time:
5
minutes
Color is one of the prime design aspects that affects a shoppers' decision to buy a product. In fact, it can account for up to 85 percent of the reason people buy one product over another, according to the Color Marketing Group, a professional organization for color designers in Virginia. Color's influence on consumer behavior isn't confined to just merchandise. The colors surrounding customers while they're shopping also can influence whether they make a purchase. "Colors in a store format can create different emotions and store retailers can use that," says Rich Kizer, a St. Charles, Ill.-based retail design consultant.
Infact, color based branding strategy is one of the easiest and most effective ways to popularizing your brand. Here are four ways store colors can affect the shopping experience and help turn browsers into buyers:
Tell an effective story to invoke very specific emotions in your audience.

Trending colors very specific to the majority of your demography.

Brand recognition/ brand recall.

Geo-color specific palettes if your business operates in different geographies.
According to a study conducted by the Seoul International Color Expo, over 92% of people said that color plays an integral part while purchasing merchandise online.
In case of shoppers buying fashion, color plays a prominent role in helping retailers understand shopper behavior. Color objectively, is no more than an expression of preference. To retailers, this is the equivalent to shoppers pretty much typing in their intent: i.e, the occasion, the feel of the occasion and a shopper's affinity for certain set or a combination of color- more or less a way to understanding their preferences and providing a personalized way to reach out to them.
For fashion e-commerce businesses, it is key to get the color aspect right. Intent or otherwise, understanding how a gradient of color helps in buying decisions makes all the difference in being able to accurately storytell any given shopper's journey traversing your site. 
Color For Demo-Specific Targeting
Understanding your target audience and the way they react to various colour schemes can help you connect and establish relevancy with your target demographic. In a study conducted on personal color preferences by researcher Joe Hallock, he observed that "With maturity comes a greater liking for hues of shorter wave length (blue, green, purple) than for hues of longer wave length (red, orange, and yellow)."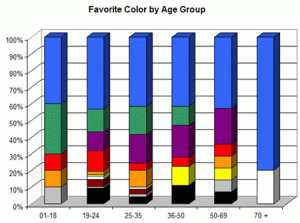 As you can observe in the image above, the same study was able to conclude color preferences and how it varies over age brackets, and how affinity for blue, a popular color varies across age groups.
Color For Understanding Intent
When done right, colors can be leveraged to affect conversions. Getting human emotions spot on via colors is just the first step to understanding intent. In an experiment with Dynamic Personalization on a leading marketplace in Asia, we observed similar product recommendations personalized on color received better engagement and conversions than those personalized on attributes like pattern or shape. Perceiving and often prodding shoppers to act upon things is just one half of understanding intent. Often when shoppers find themselves looking up a search query on a site for a specific colored product, they are thrown off by poor  and inaccurate product content, leading them away from the site.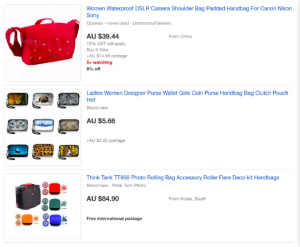 Color For Effective Storytelling
Prioritizing what needs to be emphasized is what makes all the difference to great storytelling and color is an important factor to execute this properly. A smart way to do it is by selecting a limited palette than brings your product to the foreground on your digital/ print ads or on your display window. In case of a website, a defined color website palette can be helpful for signifying that certain elements are important.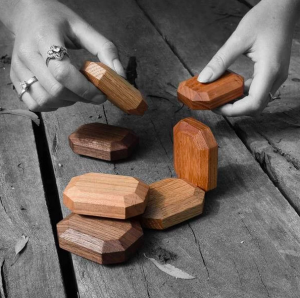 Take this ad by Twoodie. The website is designed with minimal colors to attract your attention to the product, enabling easy perusal of the site and paying attention to the right products in the right way.
Color For Brand Recognition
Color is the easiest aspect to remember when it comes to encountering new products. Infact, color increases brand recognition by 80%. Picking a minimalist palette allows brands to tie the brand's personality to these colors.
However, heavily depending on a set of color means that brands need very careful planning.
Keeping a consistent color scheme with that personality is possible when you fully understand how colors both reflect and influence emotional states.
Color For Better Product Discovery
Color sells and the right color sells better. The Product discovery cycle is often the first point for your shopper to understand the potentials of your catalog. Add to that the advantage of color specificity and you are able to provide premium on-site customer experience.
With sites vying for the shoppers' attention today, color specificity cuts a big piece of the cake. Consider this: A shopper is looking for a Magenta outfit on your site. The shopper keys in the search terms only to find irrelevant or no results. With conventional manual tagging, your products, possibly an outfit in Magenta have been tagged as pink. This means that in order for that shopper to find that Magenta outfit, they had to search for a pink outfit then scroll through all the results, perhaps finding the outfit they were looking for- This is in an ideal situation. In real life however, shoppers are often frustrated by either the dearth of search results or the overwhelming amount of irrelevant products that come up on search, leading them to leave the site. Solving this, would mean for you to solve the fundamental issue that taunts your catalog: Catalog data assimilation. 
With visual AI based automation tools like Vue.ai's Product Tagging tool, you can automate tagging for all your products based on their visual attributes, making way for accurate product descriptions, SEO and meta tags that are generated as a result of AI tagging. This means that for attributes like color or garment detail like shape, neckline etc, tags generated are in accordance to visual features and the specific businesses' taxonomy enabling better discovery.
This way, when a shopper is on your site looking for a Magenta outfit, chances are their search query will yield them the outfit they were looking for. In the same case, if you also consider another shopper who is navigating your site in a more casual fashion, keys in for a pink outfit, an automated catalog makes way for this shopper to peruse through a variety of pink outfit on site, including the magenta ones, allowing greater scope for buys.
Learn more about Vue.ai's Product Tagging tool!
Color is a key subliminal factor that often affects sales directly. Your website color palette should not only reflect your brand, but also appeal to your target audience. And this is not limited to just the visual factors of your site but also its functional being. Incase of e-commerce sites, attracting your audience with crisp clear color themes and well organized product catalogs that make for great discovery therefore letting them find more relevant products, quicker based specifically on their color preference, takes the cake.
Read more about Outfit Recommendation Solution