Cracking Product Discovery Tool To Boost Sales

5

min read
Reading Time:
4
minutes
Shoppers today expect experiences that exposes them to a whole range of products. They want their favourite brands and websites to know them as well as they know the latest products released by brands and sold on the websites. It is no secret that when shoppers tend to find what they want on a site in lesser clicks, they tend to come back to that site more. 
In addition to this, More than 60% of shoppers use site search as their primary way of finding products. Site search users typically know what they are looking for and convert 4x more times than non-site search users."
Shoppers who search for a product on a site are high-intent shoppers who convert easily and losing out on these conversions can be a big mistake on the retailer's part. When a shopper searches for a particular product, the results that come up should be similar to what their query was. For example, if someone searched for a pair of blue pants, and the search results showed them denim jeans, the shopper would just leave the website. Here, the data that defines the  product becomes very important.
Extent Of Social Media's Influence
With the explosion of social media, many businesses have ventured into using the social media platforms as a means for their customers to discover products. The popularity of platforms like Instagram and Snapchat has seen a sudden spike in the number of DNVBs popping into existence. Aside from this, many well established offline brands have also taken up space in the online world.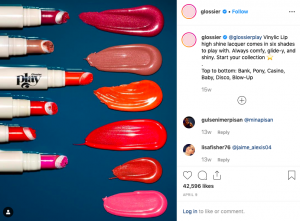 Social media has certainly helped retailers expand their businesses, and has helped even niche brands with very specific brand aesthetics to find the right audience. But the part that most retailers, struggle with is increasing product discovery in their eCommerce websites. Customers don't necessarily visit a site to buy a product – but rather to just check out the collection. If and when they come across something they like, they will either move it to their wishlist or buy it right then and there. Sometimes, they might visit a site with the intent of purchasing something. In either situations, it is key that they find products that they like. This is where personalised recommendations comes into play. 
Visual Search – A Diverging Branch
Visual Search is a fast picking up trend today. The technology that shows visually similar images to the one that was uploaded by a user, is still very surprising to many people, despite Facebook using similar tech a couple years back itself, to identify and tag friends automatically in photos. Today, visual search has forayed into the eCommerce industry as well, and with growing success. A user can today click a picture of a dress or a product that the like and upload it on the site's website. Instead of a piece of text, the image is used as the query. The AI algorithm then immediately tags the product picture that was uploaded. Following which, it pulls up products with the most number of matching tags, and shows it to the user, who can then scroll through to find the product they want. This is entirely reliant on data. 
|| At the core of all these kinds of product discoverability lies data.
Today, Data is *the* goldmine. If the data on your product pages of your eCommerce site are robust, it automatically improves the product's discoverability leading to increased impressions, and conversions. A customer who is shown relevant products based on his search query, is most likely to convert. Inorder to be able to pick valuable insights from data about a particular user profile, their preferences, the purchases they made etc, it is important to utilize algorithms that imbibe and understand these patterns. In most organizations worldwide, this is achieved by AI powered engines that calculate these insights with the help of preferred visual cues collected.
To collect information based on visual attribute preferences, the host catalog must be first tagged and segregated based on attributes like color, neckline, shape etc.
VueTag – The Automation Solution
Hence, tagging these products accurately, with rich metadata becomes a very critical process. In addition to this, take into account the fact that shoppers often search for very specific needs or set of preference.
 For example, in the picture below, the tags would include the dress type, length, sleeve type, pattern, neckline and most importantly the color. It is essential that this dress is tagged as tangerine (the specific shade of orange) as well as orange (the parent category that the color falls under).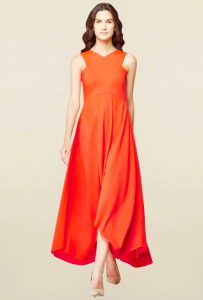 This is an important functionality for many premium brands since customers that visit their sites are much more specific about choosing garments that are of a particular color/style/fit. VueTag is an AI powered catalog management tool that help generate tags for exactly this. VueTag increases the chances of this dress being shown as it tags the dress under 'tangerine' and 'orange'. When a user searches specifically for a tangerine colored dress, or does a broad search with just orange as the keyword, this dress will show up under both search queries.
Every product's discoverability is based on how well its product data is. When all the products are tagged with rich and robust data, your product discovery improves drastically. And with it comes increased ROI, increased AOV, increased conversions and most importantly, a better customer experience. In this highly fragmented experiential retail world, CX is vital in creating a sense of brand loyalty among customers and tags – and data is the means for retailer to achieve this. 
It automatically tags products by extracting accurate, detailed product attributes from images at a fraction of time and cost. The tags generated are rich, consistent and accurate which results in rich product metadata. This boosts the product's discoverability across the eCommerce website.
Click here to learn more about personalized search