6 Magento Extensions For eCommerce Retail in 2022

5

min read
Reading Time:
5
minutes
Over the last decade, Magento has become one of the go-to platforms for merchants to launch their online stores. They offer merchants full flexibility and control over the look, content, and functionality of their stores. All of this is augmented by powerful extensions across functions, available on the Magento Marketplace.
Now, it can be quite the task to find the right extensions for your business, over and above setting up and running your site. So here's a list of the must-have Magento extensions for 2020 that we've curated across functions.
1. Customer Support

Richpanel
is a messaging platform that lets support agents interact with shoppers easily. Agents can create, modify, and cancel orders, edit shipping addresses, and issue refunds from within the help desk interface. They can also send and reply to emails from the dashboard. This Magento extension doesn't require support agents to toggle between multiple screens to look up the shoppers' profile and execute actions. Instead, it simply pulls in shopper information from the eCommerce store, so agents are equipped with the right context to serve visitors and customers. They can view shoppers' order history and browsing patterns.
Richpanel provides in-depth insights on how support teams are performing. Multiple stores and teams can be managed from one single dashboard.
2. Payment Gateways
X-Payments is a Magento extension that helps online merchants process and store credit cards right on their websites, accept recurring payments, and quickly handle reorders. With X-Payments, the store owner can accept credit cards, sell services or products, and set prices when the service is already provided. The app is highly secure as it stores credit card details by tokenization. This means that card data is always masked before passing it on to Magento. This extension eliminates site redirections that can result in lost orders. With the embedded checkout snippet, shoppers can place orders without ever leaving the Magento website. This allows the store owners to remain in total control of the checkout process.
3. Customer Experience
Vue.ai is an AI-powered Intelligent Retail Automation platform. Using Image Recognition and Data Science, Vue.ai extracts product data from images, analyzes it with user behavior to help retail teams make better decisions faster. The Magento extension by Vue.ai powers the retail personalization of the shopper journey across channels, through AI-enabled styling, outfitting and more. Using image recognition, the engine understands visual style attributes such as color, pattern, and shape of products in the catalog. This powers visual style based recommendations on the website that site merchandisers and product managers can set up across the site. This makes for personalized shopper journeys, higher on-site engagement and increased conversions.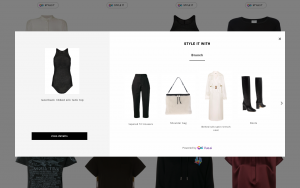 The engine also powers a styling and outfitting tool that stylists can use to make their curation process faster and smarter. All of this is easily handled and set up from a simple interface, and deployed with a single line of code.
4. Delivery Scheduler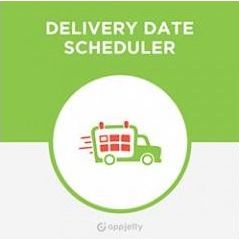 Delivery Date Scheduler makes it extremely easy for the shopper to choose a convenient date and time of delivery from the options given by the merchant. Shoppers can view shipping dates, and choose their preferred time range for delivery and can keep track of delivery too. Merchants can also display the charges for specific time slot deliveries to the shoppers. Delivery Date Scheduler can also display time slots for the days and dates on which products cannot be delivered.
In addition, the Magento extension lets merchants set up chat support and a 'call me before delivery' feature. Merchants can configure all of this and more without a single line of code, with a user-friendly interface.
5. Promotions
Twitter and Facebook Login extension for Magento is designed to let shoppers register or log into a website with their social media accounts. Once the extension is installed, merchants can choose all the pages on the website where they need social login buttons to be displayed—account login pages, registration pages, and on checkout pages. This could potentially increase the number of shopper registrations and return visits, solve issues with incorrectly entered email addresses, and improve customer satisfaction. Quick and easy registration cuts the time needed to place an order and thus, reduces cart abandonment rates too.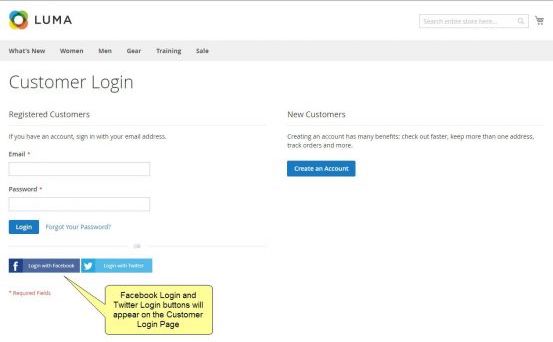 In addition, this free extension allows the store owner to personalize the user experience by displaying the shopper's Twitter or Facebook photo on the store. They can also collect rich shopper profile data from social networks and use this to personalize marketing campaigns.
6. Product Customization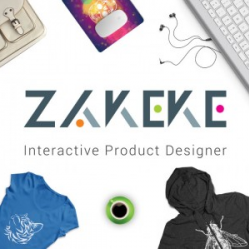 Zakeke is a plug-and-play product customization tool that lets merchants offer their customers live product personalization engine. Merchants can use the plugin to make the products on their website customizable. So shoppers can easily personalize these with images, colors, and text, and see live previews before purchasing. Merchants can set up customization rules, hide personalization tools, and even import their own fonts.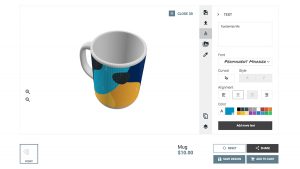 The interface can be edited to make it consistent with the brand language of their website. Zakeke is fully-responsive and the UI adapts to any device.
These are the top Magento extensions that we believe will help you develop, set up, launch, and manage your online store. We hope this equips you for your retail journey in 2020. Give your shoppers smooth experiences, keep up with their expectations, and optimize your store for the ever-competitive online retail world!