Shopping in the Kardashian-Jenner-ation

4

min read
Reading Time:
4
minutes
Shopper profiles change every generation but the advent of mobile, the rapid adoption of social media and real time consumption of news around the world as it happens, have made mobile first Millennials and Gen-Z, a force to reckon with in fashion. The current generation of shoppers come to your website with a limited amount of patience. They are impulsive shoppers who want easy access to the latest, snazziest styles they see in Vogue or Vanity Fair or on influencers' social media. They want complete ensembles and unique product recommendations that bring together their preferences of color, patterns, and styles to make online shopping a breeze. They're tracking #Coachella #MetGala #MeToo and more on Instagram and Snapchat feeds, responding to pop culture and movements real-time.
In this Gen-Z world, the demand for customer experiences across channels driven by daily world events is pressing. The demand for products featured by these influencers and events, is often instant, as they're engaging and interacting with them.
What does this mean for Fashion brands across the globe? How can retailers ride this wave and get ahead of their customers?
Shoppable Looks and Videos are 2 high RoI ways to begin this journey. Here's how:
Curate Shoppable Looks on Scale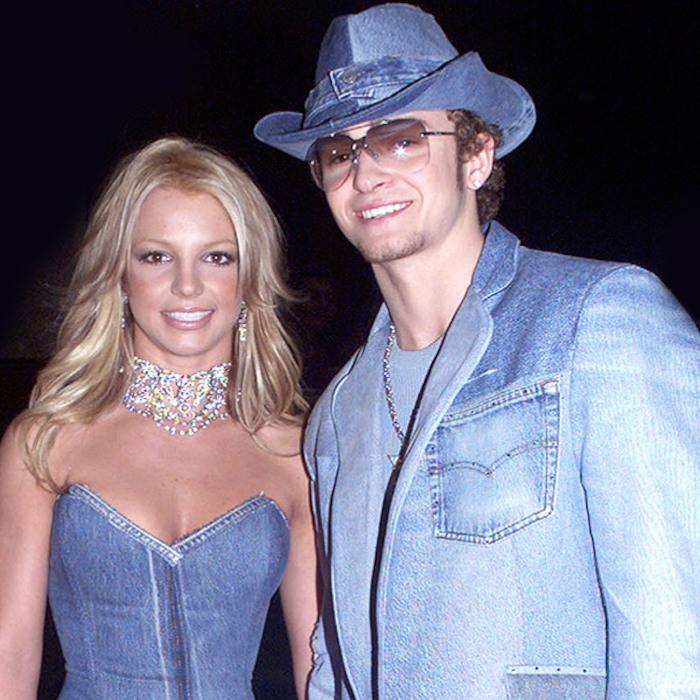 Remember the denim on denim look Justin Timberlake and Britney Spears completely murdered with their matching denim ensembles at the American Music Awards?
Bank on the youngest of the Jenner clan to bring it back in vogue and slay! Though it did not match the 2001 glory, denim on denim is now more 2018 than you think, thanks to the lipkit queen and her 113M followers worldwide.
https://www.instagram.com/p/BQbpiAaBjvo/
Meanwhile for pop sensation Rihanna, the conventional fashion rules don't apply. "it's ugly" until Rihanna decides "it's not" is a popular internet trend that documents Rihanna's ensembles that were otherwise deemed unpopular for public consumption, which eventually made its way into fast fashion.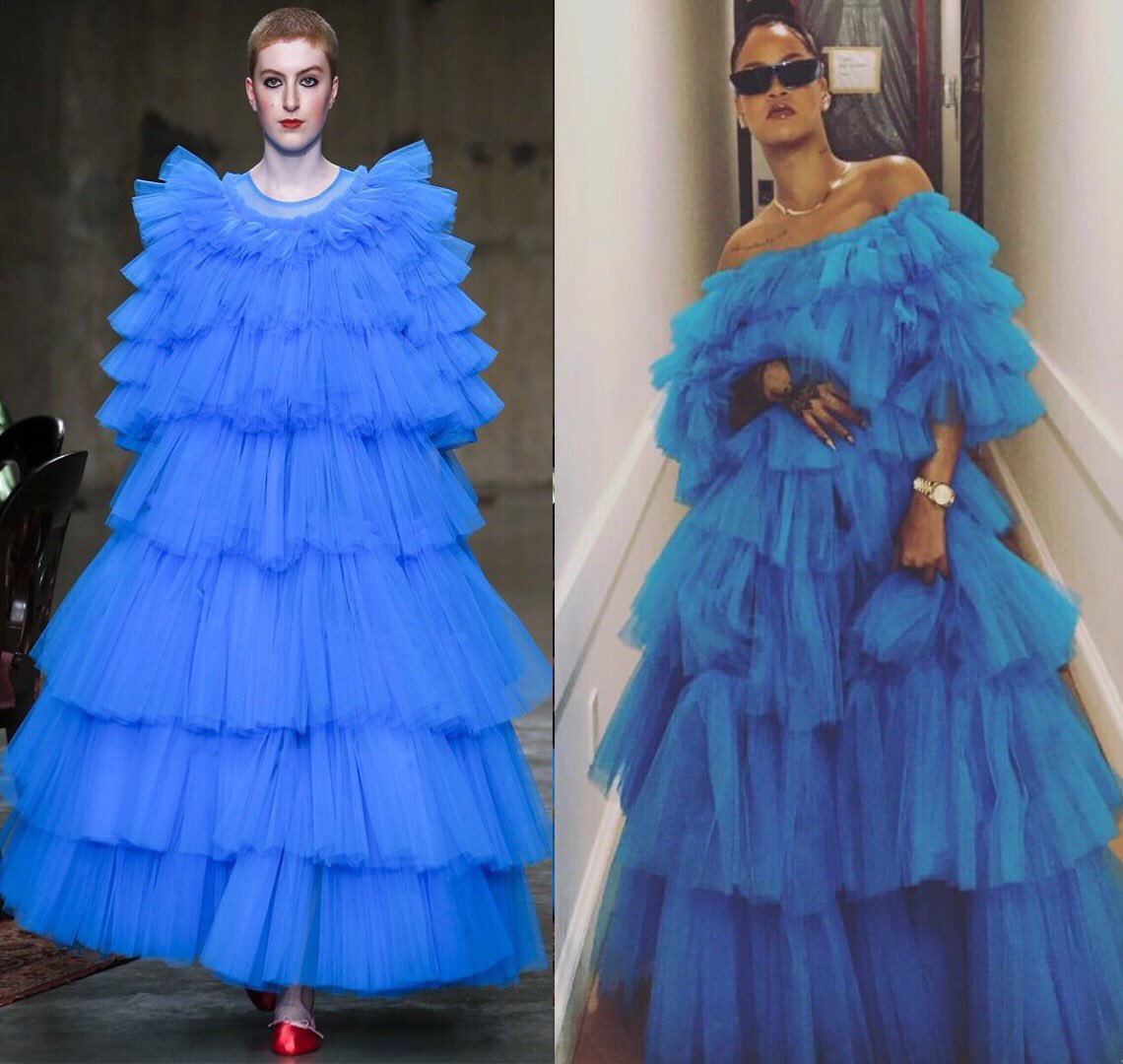 Take this Molly Goddard's bright blue Rio dress for example. This look from the Fall/Winter 2017 collection would have otherwise been a look that no one would wear off the runway. Except she did. And wore it better than the model. How could this creation ever even look cute? Rihanna did that.
Now imagine if you could curate these popular looks and trends on scale, for your shoppers. What if they could see an image, click on the apparel they want and be taken to that product or a visually similar recommendation from your catalog. Not only would this bring more shoppers to your site, it would bring about an increase in both engagement as well as likelihood to purchase.
Read more on how shoppable looks work for you here
Tailor Different Looks for Different Customers, with an AI Stylist
With an AI-powered stylist, you can curate looks combining key elements of an outfit together automatically, on scale for millions of customers based on their individual preferences. How does an AI-powered stylist achieve this though?
The AI Stylist understands the style of each item and combines it with other items to curate ensembles. Given a white shirt, it is possible to pair it with different types of pants, leading to completely different looks like classic, casual, retro etc. This allows the shopper to visualize the entire outfit, setting context for use and increasing intent to purchase.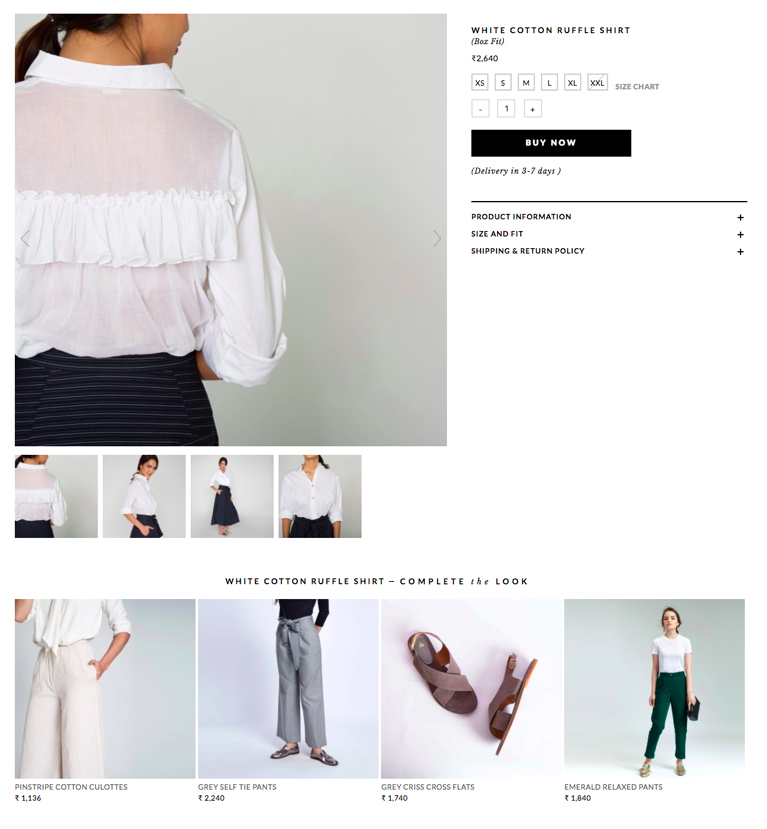 Read more about the Ensemble Generator here.
Shoppable Videos
Videos have always been a huge part of marketing and promotions for retailers, especially for fashion. Fashion products, especially apparel, lend themselves to visual cues and styling and outfitting becomes a crucial part of the shopping experience. But this generation needs more!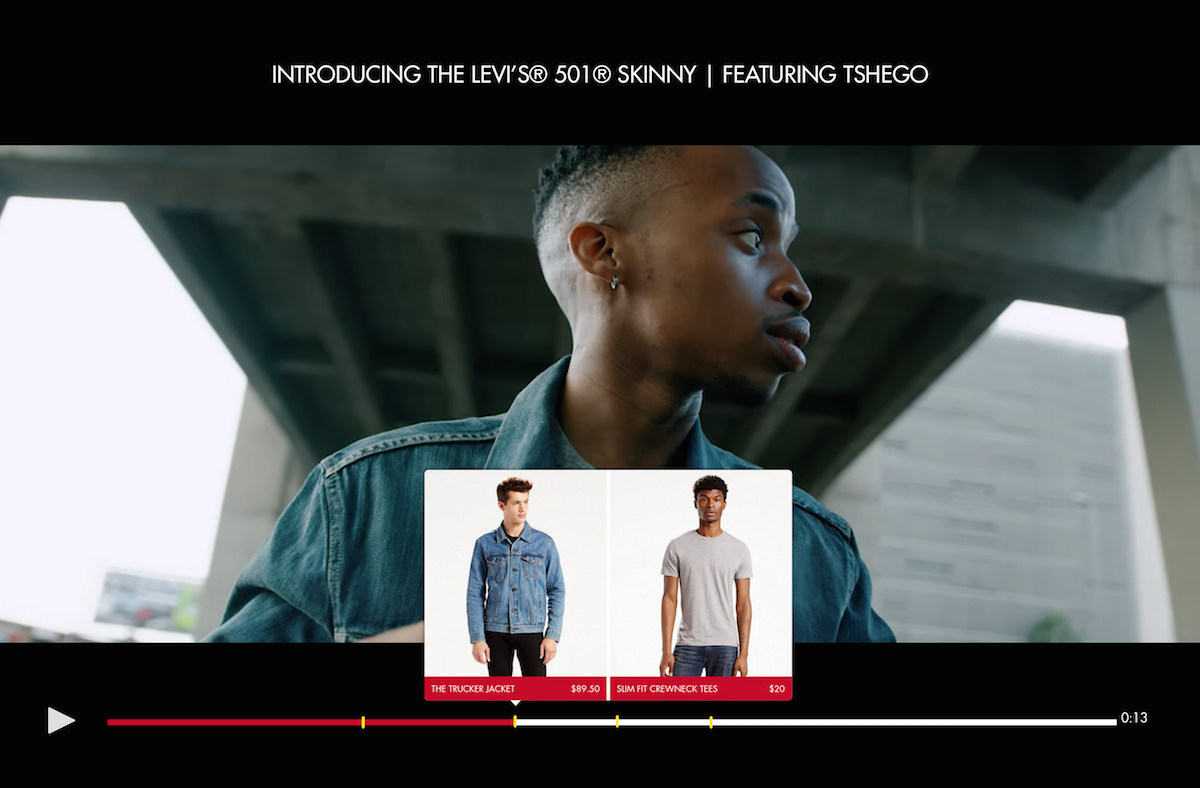 Shoppable videos are videos where the viewers can interact with the video, and directly view and buy the clothing items they like. It removes a whole bunch of steps in the shopping process, making the products that much more attractive.
Levi's decided to leverage shoppable videos to take their customers' shopping experience to the next level.  As a brand, they kept creating visual and video content which they intended to use across multiple channels. This included banner ads, commercials, and how-to videos across different countries, and different collections. For example, their signature jackets, jeans, and everything that goes well with these products. The key challenge was making these videos more actionable. Here is a case study which highlights how an AI-powered shoppable video solution showed a clear increase in click through rate and engagement for Levi's shoppers.
"We had been trying to monetize our amazing brand content and we were looking for ways to more seamlessly connect inspiration with the shopping experience. Previously, the experience was disjointed and we wanted more visitors to engage with our products". – Levi's
For brands and retailers, video marketing via shoppable videos retail innovation is now a must-have to tap into and retain the current generation. They want shopping to be as exciting and fast-paced as their lives and the traditional rules of advertising need to give way to new-age fashion technology. The gap between shopper intent and purchase can be tackled using shoppable videos, as observed in this Forrester report.