The Shoe Subculture: Making A Different Kind Of Statement

8

min read
Reading Time:
6
minutes
From manufacturing rubber-soled shoes during the heady days that preceded the Great war, to releasing the iconic high top All-Star shoe with star basketball player/salesman Chuck Taylor, the Converse shoe company has come a long way, and in the process created a playbook for advertising shoes. 
Every brand that has ever associated with a famous sportsperson since, has followed the Converse philosophy. Sneakers now have come to represent everything from political messaging, to signalling power and influence, to social messaging, to subcultural community identity.  But footwear as a trend maker, and as a signal statement is not exclusive to just sneakers. There is a history that is older, and far more wider in reach.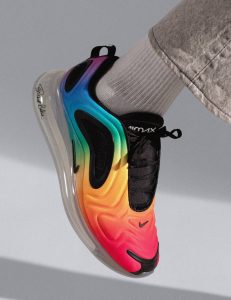 When we talk about statement-makers, we often think of the iconic red soles of Christian Louboutins or the perfect haute couture pairing of a Manolo Blahnik. Entire TV shows have existed around these fashion statements. 
Much ado about shoes, you say? It is an industry that is set to rake in $150 billion in revenues by 2022. By many estimates, it is THE fastest growing sector in fashion retail and as long as there are people with feet, shoes will remain part of their identity. So without further ado, Let's dive in, then, into the trends that shoes are starting all across the globe.
Trend #1: For A Better Tomorrow
Sustainability is on top of everyone's mind. Plastics and non-biodegradable materials have penetrated as far down as 11kms into our oceans, as deep as the Marina Trench,  the deepest place on earth. 
Brands perceived as the source of all consumerism, understand the role that their business plays in contributing to overall growth in buying, and consequently an increase in wastage. Shoe brands are starting to take a stand, and are consciously changing their narrative to create shoes that are made out of sustainable material, and leave as low a carbon footprint as possible. Quite a few novel ideas have come out of this exercise.
Indonesia is one of the many developing nations where factories for mass production exist, as does the problem of massive amounts of waste. More specifically, they have a tire waste problem that just won't go away. Indosole, based out of Indonesia, addresses this issue by designing footwear that is made from recycled tire waste. Of course, no one looking at the dainty product would ever suspect such a thing, but every Indosole purchased reduces the problem of rubber dumping in Indonesia. What's more, the production process itself is completely free from toxic waste.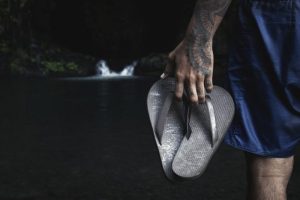 Oliberte is at the forefront of change in the shoe industry. In 2013, this relatively small player became the first footwear factory in the world to become FairTrade certified. Oliberte also took the narrative one step further by placing complete faith in their product- all footwear comes with a lifetime warranty. The best part?shoes under warranty also means you'll never really need to replace them and discard a pair, thus avoiding the landfill.
Bull Boxer is another brand that understands the need for reducing their carbon footprint. This is why most of the shoes they sell are manufactured using local raw material and labor in the country of sale. This means reducing the number of freight vehicles they need to carry stuff across continents. For the long-distance transport they may inevitably need, they use slow steamers that pollute the least amount possible, and they use barges for local transport. Their supply chain is built to accommodate the delays these modes usually cause so that customers do not have to wait to get the product they want. That's what we call mixing business with social responsibility.
While sustainable practices are the focus of these brands, there are some others that are thinking of sustainability of a different kind. TOMS, for example, has a clear social message which also forms the core of all of their marketing campaigns. When you buy a TOMS shoe, you also donate a TOMS shoe to someone who needs it. While it has been struggling as a brand in recent times, TOMS' message and success gives us a hint that people will help in whichever way they can as long as there is an avenue to make it possible.
Tending slightly towards anothe kind of crowdsourcing is BucketFeet. For one, it is a shoe platform that supports artistic liberty. In other words, anyone can submit their designs and have shoes sold on the platform. Plus, for every purchase made, the brand donates a portion to a social cause. It may seem traditional in its approach, but it gives creative people a chance to do good with their art, and gives buyers a ton of custom-made shoe options to choose from.
Trend #2: Shoes Born Of Influence, Shoes Born To Influence
Today, the term influence is used very widely to represent everything from compelling messaging to social media impact. At its core, influence is all about convincing a larger group of people to stand for, or against, a certain social message. That shoes have had a major role to plan in demonstrating influence is no surprise.
For one, shoes are vehicles of movement. They represent change. This is a change of the variety that isn't always visible in the form of marches and protest flags. Instead, it comes in the form of marathons. It presents itself through sporting icons of the time. We cannot help but go back to Nike and Colin Kaepernick. That Nike would stand for a social message is not that surprising today, but in the time of the Air Jordans, the opposite was true.
For the longest time, both Nike and Michael Jordan maintained a dignified silence over the political movements of their time. Michael Jordan received backlash for maintaining silence over issues affecting the African American community during his prime years. However, in staunch defiance of NBA rules, he famously played in his Air Jordans even as Nike paid up the $5000 per match penalty for doing so. In that sense, he made a statement for individuality as the first and most important principle to follow.
Over time, as Nike began to be represented by those taking a stand such as Serena Williams, their messaging too has changed to reflect the times. Their post on the backlash Serena received for wearing a catsuit was represented well in Nike's social media post. Here's one brand that isn't afraid of backing its endorsement partners, particularly when they stand for a cause.
You can take the superhero out of her costume, but you can never take away her superpowers. #justdoit pic.twitter.com/dDB6D9nzaD

— Nike (@Nike) August 25, 2018
Shoe brands also take their influence beyond the influencers themselves. For the 2019 Pride Parade, several notable brands launched special collections that could be worn to the parade. 
Major shoe brands like Nike, Reebok, Adidas, and Sperry made not just an appearance, but some of them also contributed monetarily to organizations that support the LGBTQ community.
Plus, many shoe brands contribute to basic amenities and sanitation facilities for the underprivileged through their revenues. This aspect of the narrative is not made mainstream for fear of being perceived as using their efforts to promote the brand, but if there ever was a time to involve more people in their global efforts, it is now.
Trend #3: Minimalism, Or The Move Away From Branded Footwear
Brands stand for something, which is why they are as successful as they are. Everything they do is up for scrutiny. However, some groups of people may also see a brand as a vehicle for capitalism. In some ways, that argument cannot entirely be discredited. This is where unbranded sales come in.
Brands like MUJI and Laces cater to a small but growing subset of people that do not want their footwear to talk about their stand on everything from the global economy to the next influencer. In some ways, these people have nuanced opinions that brands of the time do not reflect.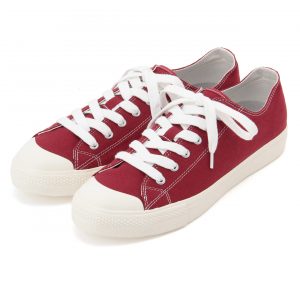 These brands come as a breath of fresh air for those people who want to advocate for something larger than themselves and are setting a trend of their own.
A Changing World Or Just A Shoe-In?
When we discuss the nature of shoes as statement-makers of their time, we cannot help but discuss what came first. Is it the growing awareness among people that are driving more shoe brands to stand for something, or are the brands themselves more aware of their place in society?
The significant influence here is definitely the consumer. Today, a major brand, particularly in the fashion space, simply cannot afford to be silent on the major events of its time. Brownie points for actually doing something about them. Sustainability, in particular, is not just a message anymore with global temperatures rising steadily and the growing problem of waste generated from retail. Brands that once stood out for their sustainability message are today the first-movers in what will become the norm. This is particularly relevant for shoes because most of them have rubber soles and plastic embellishments, both of which are hard to dispose of.
Brands, for their part, have become more sensitive to the needs of a heterogeneous group of customers. The more flexible ones are learning how to cater to them in ways that support their belief systems. Over time, we will perhaps see larger shoe brands stomping in this direction; and a world where there is a shoe for every kind of feet, and every kind of message.