Retail Collaborations: How To Drive Mutual Growth

7

min read
Reading Time:
6
minutes
Businesses rarely operate in silos anymore and are increasingly feeling the need to collaborate with each other to help drive better results. High customer expectations, crowded marketplaces, high pace of creation and turnover, and the realization that business cannot be done without strategic partnerships are just some realities that all retailers are facing. 
There could be several different reasons for retail collaborations, such as 
a clear need or benefit from the partnership itself 

taking a chance on something that has the potential to open up a new target market

reacting to market conditions that include intense competition

mutually beneficial outcomes that drive sales for both businesses within the retail industry.
Needless to say, customers stand to benefit immensely. While a few collaborations are along expected lines, few may take you by surprise as well. 
The success stories could easily inspire and spur talks about exploring such options among other retailers too. The bottom line is that when you collaborate, you are leveraging on each other's resources to provide the customer with the best possible product or service in a particular category. And perhaps, that is why these partnerships could well become the game-changers of the retail business.
Why Do Retailers Collaborate?
The answers are extensive and interesting. Perhaps, they also tell a tale of the future of the retail landscape. 
Some retailers just want to expand into newer horizons as Louis Vuitton did with Supreme. One is a global luxury brand, and the other is a cult skatewear brand. They clearly cater to a very different audience base, and it made sense for Louis Vuitton to tap into the widespread influence that streetwear has on fashion and fashion accessories. While they may be at two ends of the spectrum in terms of style, not so much in the pricing, both brands cater to a consumer who values quality over cost.A few others want to explore new ways of reaching out to the millennial audience with different preferences. Neiman Marcus has been the go-to destination for premium clothing for a long time now. However, with the millennials and Gen Z audience move into a recycling economy, it was vital for them to be able to offer the same luxury items as part of a recommerce initiative as well. Instead of setting this up from scratch, they partnered with Fashionphile.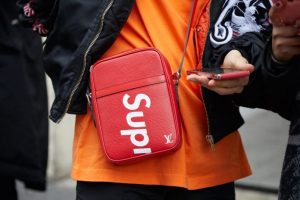 Partnerships can fill a gap, and not necessarily the same gap that exists for either business. Rent the Runway was a hugely successful model, but they had one issue- returns. They wanted to make it far easier to return products so that customers would rent more as well. What better location in Los Angeles than Nordstrom stores to achieve that objective? When we look at the Nordstrom and Rent the Runway partnership, we see that they aim to draw more footfalls into the department store while also making the clothing rental service genuinely convenient, with both brands satisfying existing customers and attracting new ones. 
It is natural that partnerships in the retail industry are driven by a need from either side and usually, businesses looking to partner up have something to offer that is of value to the other entity.
How Do Retail Collaborations Work?
One reason why retail collaborations work is because they bring in novelty and convenience for the end user. Two brands that offer a mutually exclusive benefit have also collaborated successfully. For example, a tie-up with high-end fashion brand Valentino is something which one may not associate with Alibaba, the Chinese e-commerce giant. However, they did just that and launched a one-of-a-kind project- a 3D pop-up shop in Beijing. This collaboration brought together Valentino, Tmall, and Alibaba and bridged the gap between the virtual and the physical world in the sale of luxury goods.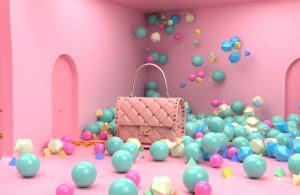 Only 4% of luxury goods sales happen via e-commerce, and this is what Alibaba wanted to change by going to where the customers are initially- at the retail store.
Target started its tie-ups with renowned designers in 2003. The first partnership was with architect Michael Graves, famous for an exclusive line of kitchen and home products. This worked well for them and ended in 2012, but Target followed it up with a few more such successful designer partnerships, running even today. In the world of design, the actual designers carry a lot of mileage and brands that associate with them stand to gain much from such partnerships in the form of shared brand equity.
There's also the aspect of different audiences to consider- collaboration can be a way to engage two very different audience sets. Most collaborations also tap into the need of the hour- a classic example is Amazon's FBA (Fulfillment by Amazon), a gateway for speed, which today's consumer is used to. We don't think of FBA as a collaboration, but that's precisely what it is. Retailers stock their inventory at Amazon warehouses and pay a commission on sales. Amazon, for its part, provides faster delivery and fulfillment, plus warehouse space.
All collaborations are usually a way to address an urgent need which many retail businesses have but are unable to tackle by themselves immediately. It makes sense- most retail trends change by the season and retailers working alone can take several months to implement that which collaboration can help achieve instantly.
An interesting example to look at how strategic brand partnerships work is to study the several collaborations Club Tattoo has worked with successfully. From tying up with the shoe retailer Etnies to create custom tattoo designs for a line of men's and women's shoes, to partnering with Bicycle Playing Cards to create card decks with tattoo-inspired artwork, they have found winning combinations that work. They even tied up with Boldface Gear, a customizable backpack company with six tattoo art designs.
Things To Consider When Collaborating 
So, is it enough to have some strategic needs identified for partnering, or are there more factors that need to be considered before one decides to take the plunge? Since the whole idea is driven by customer needs and expectations, the partnership should be able to clearly define the customer needs that are being met. In other words, does the customer see the benefit and really want this, or will you have to hard-sell? If you need to hard-sell, then perhaps a collaboration may not be the best idea. Deeper thought needs to be spared towards what objectives are being met for the consumer.  
There are, of course, other things to consider. Does the collaboration also make sure that the idea is able to stand out from the pack and differentiate itself clearly? Being distinct has its advantages and privileges, and if that is what drives businesses to collaborate, then that is what the customers will also see and come for – the distinct product or service, which they can clearly identify with. In today's times, this rationale also expands to experiences. Macy's and Story are a classic example of what is possible when brands meet physical, on-the-ground storytelling.
One other factor that clearly needs to be considered in collaborations is the profitability numbers. If the joint ventures do not yield measurable profits, it may just not be able to withstand the test of time. The numbers should be clearly laid out and measured and reviewed, periodically, against set targets. It helps for both retailers to have set targets of what they want to achieve together, even before they come to the negotiation table.
A Commitment To Making It Work
Collaborations usually also mean that teams will have to work together, across levels and not just the management. This could involve sales and marketing groups, designers, logistics, sales and marketing groups, and more. Clear role definitions about who is responsible for what is a good way to keep things going.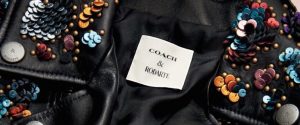 If review and feedback are involved from multiple people, then it is a good idea to actually try and put the people in one place (virtually, if not physically) to get them to work together, and faster. This could bring down the time involved in bringing out the deliverables based on multiple rounds of feedback. Various digital tools can be used to make this work smoothly across time zones.
There's no denying the fact that retail collaborations offer a novel approach to selling, and many retailers are already benefiting from this approach. Moreover, competition is high, and one retailer's missed opportunity may just be what another retailer needs to succeed. However, it is equally important to consider all aspects that go into the partnerships to make sure that they remain a winning combination, with measurable benefits to both retailers involved.