Rebag: Embodying Resale Fashion Industry's Disruptive Power

8

min read
Reading Time:
7
minutes
Luxury handbag resale company Rebag's newest store has everyone intrigued. Opened in June 2019 in Miami's high-end shopping destination Design District, it is the largest flagship store of the resale platform. With this seventh store, situated in the heart of Miami, the brand now shares space with the likes of Bvlgari, Oliver Peoples, Cartier, and Christian Louboutin in a premium retail neighbourhood where the best of art, culture, and luxury reside. 
People arriving at the bright and open Miami store are greeted by the magnificent Instagram-worthy Birkin Wall, where rare Hermès Birkins are neatly stacked in every shade and size one can imagine. Spread across 4,500 square feet, the two-story outlet offers a unique luxurious shopping experience to its visitors. Besides the signature elements like the pastel yellow décor, Rebag Bar, and the Birkin Wall, the Miami outlet is also home to a spacious outdoor courtyard and a VIP lounge area. Rebag infused the authentic Miami vibe by installing a custom fifteen foot tall mural by artist Andrea von Bujdoss, also known as Queen Andrea.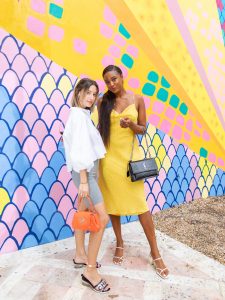 The mural is not the only thing custom made for the Magic City. The resale retail player has also tailor-made its product catalogue.
"Our collection of customer data from the past four years has led us to create a highly-customized merchandising plan for Miami based on our existing clients and prospective audience. The Rebag store will feature all of the 50+ brands we buy and sell, with a strong emphasis on select designers that we've found our local customers enjoy, such as Gucci, Louis Vuitton, Versace, Prada and Miu Miu, to name a few," revealed Rebag Founder and CEO Charles Gorra while talking about their Miami store.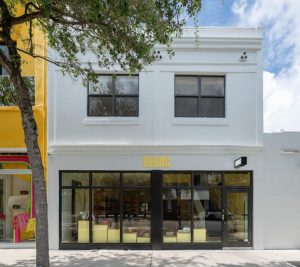 The opening of the store comes close on the heels of the $25 million in Series C funding that the Rebag team had raised in February this year. With the new funding led by Novator, General Catalyst and FJ Labs, the company is expanding its retail presence. 
In just five years since its launch in 2014, the company's revenue has tripled courtesy Rebag's aggressive online and offline expansion. Let's decode the resale player's hyper-growth mode and what it reflects about the global recommerce luxury fashion industry.
Seller-First Approach
Gorra worked in the private equity industry before discovering the power of resale. A Harvard Business School alumnus, he interned at online fashion rental company Rent The Runway in 2013. It was while working at the rental company that he learned about fashion waste, the various recommerce models, the pain-points of second-hand marketplaces, and the scope of a luxury-centric resale platform, which enabled owners to sell their closet in the most seamless manner.
Gorra used this knowledge to develop Rebag.  
For Rebag, their primary consumers are not the end buyers, unlike other resale marketplaces. It is not a consignment-based resale platform, nor is it a peer-to- peer platform. At Rebag, people can either send pictures of the bag they want to sell via their website or app to receive a quote. Or they can walk into a store with their bags, get it authenticated and sell it on the spot. Therefore, the company's business approach is seller-centric, as opposed to being buyer-centric. This is what makes them different from other players. 
"The Rebag model was developed with a seller-first mindset, complete with simplicity, transparency and immediacy — factors that luxury owners expect from a luxury company. Unlike consignment or peer-to-peer alternatives, we buy luxury handbags outright with quick and upfront payment. We've found that handbags are very liquid, and our pricing method is strong, making it risk-free for us to purchase from our clients outright. This way, we eliminate the confusion and frustration rooted in typical consignment models for our customers," shared Gorra. 
The company focused on developing a process that is a mix of flawless authentication, guaranteed sale, and curated product portfolio. By eliminating the complicated and time-consuming steps, Rebag was able to capture the attention of luxury sellers and convince them to sell their bags to the company. It transformed into a retailer rather than a marketplace.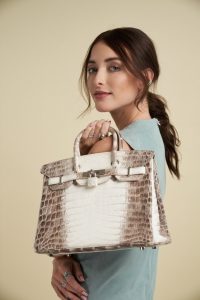 Rebag's first three months before the actual launch in 2014 was all about sourcing bags of the top fifty luxury brands. The company relied on guerrilla marketing strategy and other unusual business development practices to build the foundation of the business in the initial few years. From designing a manual pricing process to third-party marketplaces, from commission-based partnership programs to one-on-one meetings with sellers at coffee shops, Gorra and his core team used every available resource to expand the resale luxury bag venture. They were careful about not burning cash on things that were not needed in the initial stages of setting up a company. 
Gorra reminisced, "In the early days there's a lot of infrastructure to build… The first year, there was reasonably limited marketing. The first year was more about, can we build the overall infrastructure for the company? Of course you have to grow sales, etc., but we basically didn't really spend many dollars on Facebook digital or Google digital. It was very much about, can we find great buyers? Can we create these pricing algorithms that are robust, that we believe in? Can we create a web product that is slick, where people can buy and sell, and it only takes a few clicks… So it was about the first hires, the technology team, product team, buyers. So, really, we spent most of our first year on, I would say, people."
To gauge how strong their convincing and sourcing game is, one only needs to look at the rare Hermès White Crocodile Himalayan Birkin, which sold for $72,000 on Rebag. In the regular retail market, the price of this bag starts from $120,000. On the other hand, this bag can sell anywhere from $90,000 to $380,000 in the auction industry. But Rebag's efficient sourcing network that has over 20,000 stylists, shoppers and sales partners was able to grab the rare Birkin at a much lesser price. 
Why Offline?
After dedicating the first three years to sellers and workforce, Rebag shifted its focus on retail expansion and technology in 2017. 
In November 2017, the company opened its first brick-and-mortar store in New York. In less than two years, Rebag has opened six more stores, including the Miami Design District outlet. Their plan is to bring the number to thirty in the next four years. From being a 100% digital company, Rebag's business operations have now become 80% online and 20% offline. 
Naysayers might raise their eyebrows at an online-first company investing in offline retail. But physical presence is what fuelled Rebag's rapid growth in the last two years, in spite of the inherent challenges. In the absence of a marketplace, the stores helped the company to connect with its sellers and buyers. Their signature Rebag Bar, where bags are authenticated on the spot is also one of the positive outcomes of the company's offline expansion.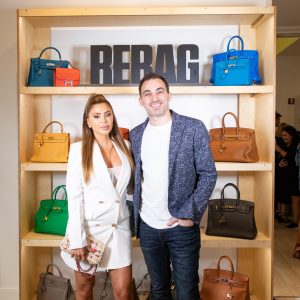 For instance, the company made a $10,000 sale at their Madison Avenue store, even before it officially opened. Gorra recalled how a woman was turned away by a Birkin store on the same street 'because Birkins are collectibles, you have to be on a waitlist'. After walking a few blocks, she noticed the Birkin Wall in Rebag's yet-to-be-opened Madison store and promptly expressed her interest in purchasing the $10,000 bag. As a result of the restricted-access policy at luxury stores, the footfalls at Rebag's brick-and-mortar outlets have continued to increase year-on-year. 
This is an amazing feat that exemplifies the potential of the resale industry and why luxury brands need to embrace companies like Rebag, which could help them reach a new set of customers. 
The Kelly Blue Book of Luxury Resale Industry
With offline in the bag, Rebag has listed down a host of ambitious goals for its business. Investing aggressively in technology, tripling its team, improving its pricing & authenticating tools and becoming the main resource for the luxury resale industry are some on this list. 
Besides increasing its offline footprint, the company is looking to expand its rental service 'Rebag Infinity'. When the company was launched, it was exclusively a vertical resell platform. But in 2019, they want to cash in on the rental luxury trend, albeit with a difference. 
Rebag's Infinity program allows buyers to own a bag for six months and then sell it back to the company in exchange of at least 70% store credit. This credit can be used to make the next purchase. This way the customer remains in the ecosystem while enjoying the benefits of shared, complete and temporary ownership. 
Rebag also plans to use their data bank to develop tools, which could positively disrupt the resale industry and help to maintain its hyper-growth mode. Gorra wants his company to become "the standard for the luxury resale industry, just like Kelley Blue Book is the main resource for the auto industry."
"In addition to our retail expansion plan, we're further developing our proprietary tools to leverage the vast amounts of data we have collected on the luxury resale market over the past four years. Our goal is to continue refining the resale experience by streamlining and standardizing the entire process. With Rebag, selling handbags in the resale market will be the most simple and luxurious experience," shared Gorra when asked about Rebag's future plans. 
Rebag has enough resources and capital to venture into other luxury product categories like shoes, watches, and clothes. But the company intends to become an expert in the handbags category before adding other products in their catalogue. Their laser-sharp focus coupled with a seller-centric approach and a unique & simplified reselling model enabled the company to triple its revenue. Time will tell whether luxury brands would be open to set up Rebag Bars within their premises. However, the customers who are turned away by premium stores would continue to make a beeline for inclusive and economical platforms like Rebag.