Inclusivity In Luxury Fashion: Taking The Necessary Steps

8

min read
Reading Time:
7
minutes
When we think luxury fashion, we think exclusivity! For the longest time, this idea of exclusivity has been a significant selling point for luxury fashion, and haute couture was reserved for the most premium of fashion magazines. Brands like Ralph Lauren and Versace would only ever feature in select publications and their best advertisement often came in the form of the celebrities who chose to wear them to red carpet events.
The playing field has become a lot more democratic today. An up-and-coming label has just as much chance of success as an established fashion house. Some brands like Gucci are adapting, and adapting fast. And there's a lot more to this trend than just the rise of social media.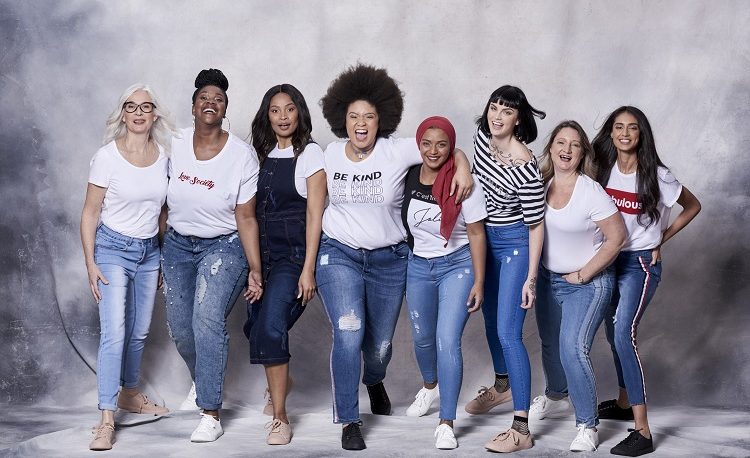 For instance, a Louis Vuitton bag used to be prized for its quality and durability, as well as its place in power dressing. A millennial or Gen Z customers is really not looking at these attributes. The appeal of a brand for them lies in just how much it resonates with them, how it can be made their own. As luxury brands explore how best to align their brand message with that of their very new and vastly different audience, it might be time to also realign their messaging.
Drivers For Inclusivity In Fashion
What drives brands to want to be more inclusive?
One major reason for brands thinking about inclusivity is demand from the consumers themselves.

Social conditioning made it difficult for models to be anything bigger than a size 2. Indeed, some luxury brands have received flak for not catering to women beyond size 6, which excludes most customers. Today's generation of shoppers have been brought up to believe that they can achieve anything they want. This increased confidence has given them the mindset needed to question norms- particularly when they're going to be spending on these norms.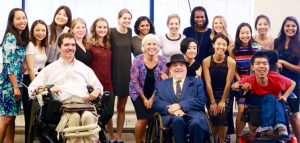 In the beauty industry, discrimination has persisted in some very subtle ways. Revlon introduced the polished ambers makeup collection for women of color, but even that was only in response to a smaller player who saw the need first by virtue of being women of color.





More recently, Rihanna's Fenty Beauty and Fashion brand she created with LVMH has been ringing all the right bells because of just how much diversity it advocates for. It is also a sign of how much an industry can move in a span of few years as long as they have the right market information to work with.
The streetwear movement, and particularly the rise of luxury streetwear, has been a defining movement in inclusive fashion. For one, streetwear does not discriminate based on gender, size, racial identity, and so on- it is simply made for everyone. This powerful message has also translated successfully in the luxury segment. Because of its universal appeal, streetwear is the perfect collection for luxury brands looking to enter new markets.
A mention must be made here of agencies that drove the inclusivity trend forward much before the market was aware of it. Oldushka only signs models who are above the age of forty-five while No Agency hires models who are pregnant, do not fit into any size molds, and are as unique in their personality as possible.





As the voices for inclusivity grow louder, more and more brands look to hire from agencies that have made it their job to be inclusive.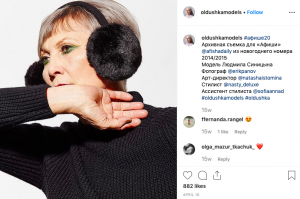 Luxury's Brush With Inclusivity
Luxury fashion is no longer the domain of the privileged. Brands have been going all out in an attempt to democratise themselves, and distinguish themselves in more inclusive ways.
As far back as the fall of 2017, New York Fashion Week saw luxury fashion brands channeling themes that were typically considered 'minority.' Adut Akech Bior became the Chanel Bride, and she closed the Fall '18 runway show. This Sudanes descent model was handpicked by Karl Lagerfeld himself to represent the brand, joining the ranks of Cara Delevingne and Alek Wek.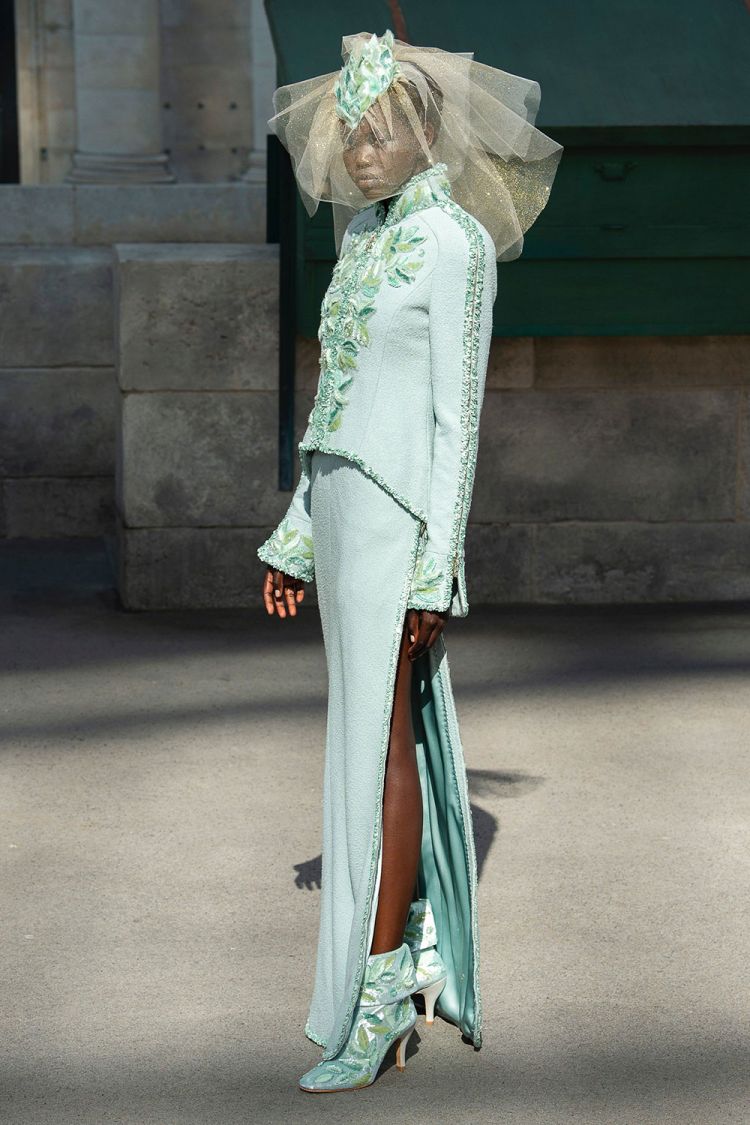 2017 was also the year dreadlocks made their runway debut in Dior's Fall show, and Versace brought in models of diverse ethnicities in their 'longest advertising image ever.' For the first time in over twenty years, Egyptian- American model Anok Yai opened the Prada show.
All this while, one brand thought long and hard about how it could take inclusivity to its audience. Tommy Hilfiger launched a new collection in 2018 aimed at ease of wearing and changing for patrons who use wheelchairs.
What do all of these gestures mean? For one, luxury fashion is defining inclusive fashion on its own terms. Each fashion house has a different way of interpreting inclusivity and bringing it to the forefront. And for several brands, the buck doesn't stop there.
What Does Inclusivity Mean? 
What does it mean to be an inclusive brand? From just the four examples above, we've seen how different luxury brands have interpreted it differently.
Broadly, there seems to be little to no consensus on what it means to be an inclusive fashion brand. There's also the fact that since it isn't an industry standard yet, different consumers groups may interpret it differently.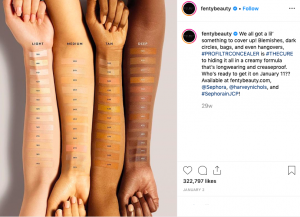 The first step, then, for any luxury brand looking to be inclusive is to bring in authenticity into the equation. For example, just having a diverse and cohesive team that prevents an inclusivity faux-pas before it happens can be considered inclusivity. Internal diversity is a trait worth valuing and one that all brands can work towards.
Brands As Changemakers
Brands like Gucci have gone one step ahead, and made one of its strongest critics – Dapper Dan as its Changemakers Brand Ambassador. By bringing him to the table as an equal partner and addressing his concerns, Gucci has proved that it is opening itself up as an inclusive brand. 
The brand has also instituted a $5 million fund that will support causes that work towards empowering people of color in North America. A similar program is also set to be rolled out in the Asia Pacific region. The scholarship program will help more people access colleges and degrees that can help them succeed in the fashion industry and a Changemakers Council will draft policies on what it means to be inclusive in the fashion industry at large and for luxury fashion labels in particular.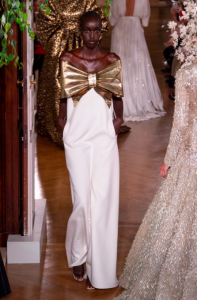 These efforts are not just another marketing activity, nor a half-hearted attempt at making changes. Management teams have come together to learn, and come up with scalable solutions that may very well define inclusivity in retail itself.
Prada too has developed its own in-house diversity council with Ava DuVernay and Theaster Gates at its helm. This council is expected to help drive Prada's inclusion initiatives both within and outside the company. As a starting point, the council will work closely with diverse communities and help fashion industry find academic and industry opportunities irrespective of who they are and where they come from.
Miuccia Prada said in this context, "In addition to amplifying (the) voices of color within the industry we will help ensure that the fashion world is reflective of the world in which we live." That's one small step for Prada and one giant leap for the fashion industry. What she is essentially saying is that catalogs and editorials will seek inspiration from the people who will be buying and using these products.
Reputation, Luxury And Inclusivity
As brands begin to realign with current cultural forces, they face every luxury brand's arch-nemesis : doubt. Consumers can quickly tell the difference between an authentic endeavor and lip service.
Perhaps no one else has been able to dive right to the heart of the issue and find a solution as well as Pierpaolo Piccioli has. The creative director of Valentino understands that inclusivity isn't an ask for more models of color or more models who are proud of their body type. It is, instead, a call to celebrate the immense, mind-boggling diversity that defines us as people. Take a moment to think about it- there are now over seven billion of us, and no two people are exactly alike.
On the final day of last year's Paris Fashion Week, Valentino's haute couture show was notable not only because over forty of its 65 models were of color, but also because every model had been dressed and styled to do maximum justice to their individual features. Diversity was on full display in everything from skin color to ethnicity, and each look was named after the person who created it, thus showcasing the voices in fashion that often go unheard. 
"It's my fantasy of a world where we can all live together," Mr. Piccioli said after the show. That, in our opinion, sums up the very core of inclusivity- a world in which we can be ourselves and express ourselves to the fullest, without fear of ridicule and backlash. What better industry than fashion to get the movement started?