Guiding People Through The Maze Of Luxury Resale

8

min read
Reading Time:
7
minutes
US-based re-commerce platform Fashionphile recently took a giant leap for the luxury resale industry by bridging the gap between primary and secondary luxury market. In April 2019, the company entered into a partnership with luxury retailer Neiman Marcus after selling a minority stake. With this investment, Neiman became the first high-end player to directly invest in the booming pre-loved luxury market.
The commercial details about the deal are not yet known. But it is a very crucial development, with regards to the resale space that is expected to touch $51 billion by 2023. It has brought together two different worlds of the premium fashion industry to demonstrate how both sides can co-exist and thrive.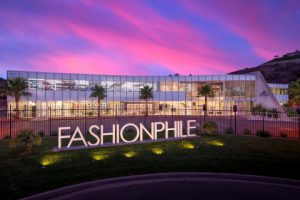 While announcing the news, Fashionphile's founder Sarah Davis wrote elatedly, "Our partnership with Neiman Marcus is a historic move because of what it means to the entire "recommerce" category. Neiman Marcus is the first major luxury retailer to expand into the pre-owned market, and they're doing it with FASHIONPHILE. That is huge."
The online fashion resale platform has been a profitable business from its inception and has consistently grown by 50% year-on-year since it was founded in 1999. While they have listed watches, jewellery, and accessories, ultra-luxury handbags are the niche that the company focuses on and generates the maximum revenue. Fashionphile's popularity can be determined by its 2018 Black Friday sales when their revenue increased by 200%, transactions by 143% and traffic by 52%. And the company is on track to touch the $200 million gross merchandise volume mark in 2019.
Having bootstrapped their company for nearly 20 years, Davis and co-founder Ben Hemminger realized that they needed to get external investors on board to fuel the next phase of growth. That's how the partnership with Neiman Marcus materialized.
"Over half our customers already engage in pre-owned luxury… Fashionphile's hyper focus on curating high-quality supply and providing best-in-class shopping experiences makes it the ideal partner. With Fashionphile, we will engage with customers participating in the secondary market and introduce Neiman Marcus to younger and aspirational shoppers already devoted to luxury brands," shared Geoffroy van Raemdonck, CEO, Neiman Marcus Group .
How and why Fashionphile caught Neiman Marcus' attention? Why did the luxury retailer narrow down on Davis' company as their first investment in the secondary market?
The answers lie somewhere between the company's last two decades.
From Law Books to Chanel
According to Davis's mother, she was industrious from a very young age. And after tracing her journey before starting Fashionphile, it is also clear that she is a visionary who wasn't afraid to experiment and take risks.
Case in point: One of the first businesses that Davis started while in high school was a service to remove lice, where she was paid $10 dollars for each booking. As unusual as it sounds, it is a $1 billion industry now and companies charge more than $100-200 for the same service. Her next high school business was giving haircuts for $5 each.
The idea to resell items struck her while studying in law school. At first, Davis started an online site to sell used law books. In 1999, the same idea took the shape of Fashionphile when she began buying and selling pre-owned luxury bags, shoes and clothes on eBay to pay off the law school fees. That experience taught Davis about the appeal of designer labels and their value in the second-hand market.
"A lot of the companies we resell have been around since the 1800s, and they have been able to maintain their place in the market. What that does is fuel a really healthy resale market, because the only way to get a Louis Vuitton bag for less than retail, unless you work for the company, is to get it on the secondary market. That is what brought me into the business," shared Davis.
In 2006, she partnered with her brother-in-law Hemminger that changed the business' direction. In the next two years, they launched Fashionphile's online website and the first store in Beverly Hills. In just over a decade, the resale company's online inventory size has swelled up to 15,000 items and they have opened three more stores. It has become one of the top hubs – online and offline – to buy and sell pre-loved luxury handbags.
The reason customers put their trust in Fashionphile is their flawless and meticulous authentication process.
Taking The Stigma Out of Resale
Luxury consignment and rental stores of today know that authentication of products is an integral part of the resale industry – a process that can't be taken lightly. In addition, people have access to so much information, resources and communities to discuss and compare notes before making any big purchase. But back in 1999, shopping online was a gamble and customers had to wade through a sea of fakes to find genuine products with little to no information. In those times, Fashionphile guaranteed authenticity in everything customers' bought, which set it apart from the rest.
Authentication still remains its strongest suit that has contributed to Fashionphile's tremendous growth. They ensure that the customer experience is never compromised, even it means penalizing sellers who try to sell fake items. The company and its founders are also very generous with sharing information, be it about how to spot a fake or what bags to invest in.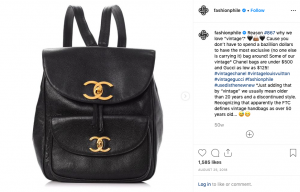 Davis disclosed, "We have Fashionphile University where we go brand by brand. We have an entire library of all the colors and years, technology, and teach our authenticators what to look for. Returning a fake is a huge hassle, and we want to deter people from sending us fakes. It's really expensive, so we implemented a $75 fee if it's fake and a $125 fee if it's a fake Hermes. When you sell it, you certify that you believe it's real and you agree to pay if it's not. A number of people ask not to send it back, so we take it as a donation and use them to train our authenticators. We keep them in what we call "the graveyard."
Fashionphile also delivers an unmatched shopping experience through its customer-friendly 30 days return policy. When most ecommerce businesses dread returns and do everything in their power to avoid it, Fashionphile encourages its buyers to try the products and return it, if they are not satisfied with the purchase. The motivation behind this flexible policy is to promote the sale of luxury goods in places where brands can't reach or don't intend to without forcing a sale.
Most of the luxury brands don't sell expensive bags, premium accessories, and fine jewellery online. Their boutique stores aren't very accessible either as they are usually concentrated around big cities and luxurious properties. Therefore, Fashionphile acknowledges the fact that customers who have never touched and felt a particular brand of the bag wouldn't be able to make a decision just by looking at the online listing. This deep understanding has helped to build trust and a long-term relationship with its buyers. Trust and security are where they win.
The American company is also making luxury accessible and affordable via its 'Fashionphile Reserve' luxury layaway. This feature is an instalment-based payment program that offers a 60-day window to people to pay for the products they purchased from their website.
When asked about how do they manage to standout in a crowded resale market, Davis shared, "Rather than trying to cast this huge net for this relatively small and scattered customer, we try to treat the customers we have well — we make everything seamless, easy and beat any other platform's offer. That way we can capture that small audience and keep them coming back."
Guiding The Future Of Recommerce
Speaking of the seamless shopping experience, Fashionphile is going to take its commitment to authentication and accessibility one step further by launching an app that would help users to authenticate luxury brands. The fashion resale player plans to use the pool of data that they have accumulated over the last two decades to design user-friendly guides.
"We've spent decades learning authentication, by studying and compiling information… We centralized a systematic approach to the authentication of all brands and items… Many brands and retailers have a difficult time authenticating their own returns. It's a science and an art that requires not just knowledge of current construction and styles – but every piece the brand has ever made," said Davis while talking about the soon-to-be-launched app.
Proving their naysayers wrong about the Neiman Marcus partnership is also on their to-do list, besides setting up their core team. The company believes that their combined energies along with the successful direct-to-consumer business model, data-powered algorithms and customer-friendly policies would result in a profitable partnership with Neiman.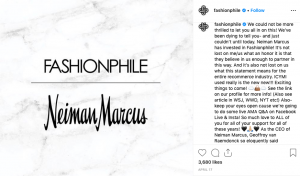 Limited access to the primary luxury fashion market is one of the major reasons why Fashionphile continues to grow by 50% YoY. Neiman Marcus might be the first luxury retailer to accept this fact, but it won't be the last.
"Louis Vuitton was the first to sell online. Chanel, Hermes, and Goyard are forcing consumers to resell and losing hundreds of millions of dollars to recommerce. We want to get into the game. We want to say, 'We can help you'," asserted Davis.
The resale industry is often viewed as a place to trade old, out-of-stock and last season items. But it is far from the reality as the second-hand marketplace is now a parallel economy where items are listed on the very next day of the launch and people buy to invest. For instance, Davis divulged that items from hot collaborations like Louis Vuitton & Supreme and Chanel & Pharrell Williams reach their warehouse on the very day it is launched. And that's true for most of the top resale platforms, be it in the sneaker industry or luxury handbags.