Beyond The Pride Rainbow: Brands And The LGBTQ+ Community

7

min read
Reading Time:
6
minutes
Pride Month celebrates the LGBTQ+ community and their fight for equal rights in the month of June every year. The year 2019 marks the 50th anniversary of the Stonewall Uprising, which gave birth to the pride movement. 
Brands, designers, and retailers paint the town rainbow with their special collections, marketing campaigns, and packaging to show their support. But just like any other celebration and special days, commercialization has seeped into the Pride Month as well. 
With a buying power of $1 trillion, the LGBTQ+ market is one of the fastest growing consumer segments. This is a big jump from the purchasing power of $917 billion in 2017. In the US, the LGBTQ+ community is being hailed as the future of the country as it owns the 10th largest economy in the world.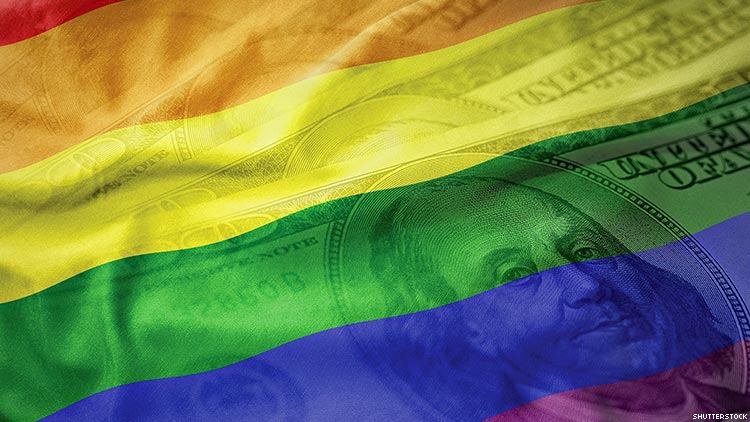 Needless to say, many businesses try to cash in on the pride cause. But there are ones that do more than selling rainbow cups, and shirts. They organize, support and sponsor the causes that work towards uplifting the LGBTQ community. These companies share their profits, collaborate with the community and ensure that their business practices match their rainbow campaigns. They display their Pride badges 365 days of the year. 
We decided to take a look at fashion and beauty brands that are the strongest allies of the LGBTQ+ community and the Pride movement. 
Glamming It Up with MAC Cosmetics 
Founded by Frank Toskan and Frank Angelo in Canada in 1984, MAC Cosmetics celebrated 'pride' when it wasn't a part of any brand's mainstream marketing strategy, through initiatives like the Viva Glam campaign. 
The founders launched the Viva Glam campaign in 1994, which dedicatedly worked towards creating awareness about HIV/AIDS treatment and fight against the stigma associated with the disease. While the campaign includes all gender identities, the $500 million dollars generated from it benefitted the LGBTQ+ community immensely because back then HIV/AIDS was used to fuel anti-gay hysteria. 
The campaign's first spokesperson and face was American drag queen RuPaul. Other popular icons that became the face of the campaign were Ricky Martin, Elton John, and KD Lang. 
The Viva Glam product line is still one of the most successful product lines of MAC Cosmetics and as per the company, one lipstick is sold every second. The company donates 100% of the sale price of the Viva Glam product line to MAC AIDs fund. So far it has come to the aid of 19 million people by supporting 1,800 organizations across 92 countries. 25 years later, the cosmetics company with the help of its parent organization Estée Lauder Companies (ELC) is still working towards improving the lives of trans women, fund LGBTQ+ initiatives across the globe, advocate equal rights and end stigma that stems from prejudices about gender, race and sexual identity.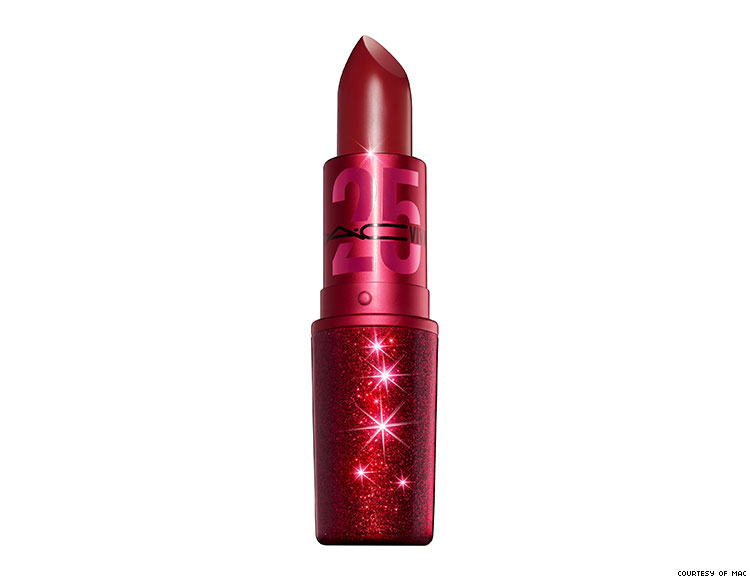 MAC's owner Estée Lauder Companies (ELC) is committed to the cause as well. It scored 100% on Human Rights Campaign's (HRC) 2019 Corporate Equality Index for the 1oth time. The HRC index is a benchmarking report that scrutinizes an organization's LGBTQ+ related policies and practices. The New York-based skincare and beauty company was also awarded the title of 'Best Place to Work for LGBTQ Equality'. The company not only engages with the LGBTQ+ community publicly through its initiatives and funding but also promotes positive internal engagement through inclusive care benefits. 
Collective Pride with American Apparel
Out of the 300+ companies that are putting their weight behind same-sex marriage, American Apparel is one of them. By doing this, the clothing retailer is using its influence to join & support LGBTQ+ community's struggle for equal rights, dignity, fairness, and respect.  
The company's history, be it their ad campaigns or initiatives, proves that they have always been a strong ally. Their latest Pride collection features real people that represent different sexual identities, instead of popular faces and models.  On top of it, 100% of the net proceeds of the collection would be donated to the Los Angeles LGBT Centre.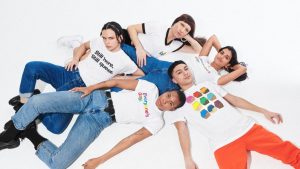 Jeffrey Cooper, VP of Marketing at Gildan (American Apparel's parent company) asserted, "American Apparel has always been a proud, vocal and visible supporter of organizations that promote the health and well-being of LGBTQ+ people around the world. Each year, we identify a new partner to help us serve and uplift members of the community. This year we have chosen to support the Los Angeles LGBT Center. Our donation will help to remove barriers to basic needs and give dignity and confidence back to those in our community who need it most."
24/7 Pride with Fluide Cosmetics
If there's a company that celebrates the LGBTQ+ community throughout the year, then that's Fluide Cosmetics. Launched in January 2018, the company caters to all gender identities and skin tones. 
Co-founder and CEO Laura Kraber wrote about the intent behind starting this makeup label, "I was really inspired by my experience as a parent of GenZ teens and the activism of this generation with regards to LGBTQ+ and gender identity issues. I wanted to create Fluide to represent and reflect the diverse identities of teenagers today, support their self expression, and offer an authentic, inclusive beauty brand to an audience hungry for new representations of beauty."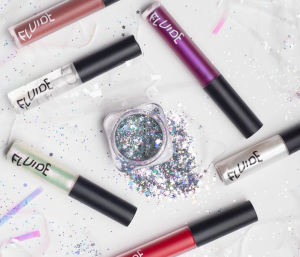 But their contribution to the community doesn't end with shades of pride nail polish sets, pride packs, and holographic gloss. The makeup brand donates 5% of its profits to LGBTQ+ organizations that fight for the community's legal, health and human rights. 
Jecca Makeup, Illamasqua and Panacea are other gender neutral makeup brands that believe in celebrating Pride 24/7.
Pride and Joy with Macy's
Macy's too found a place in HRC's 2019 Corporate Equality Index like Estée Lauder. The American department store has been championing the Pride cause by supporting the LGBTQ+ community through and through over the past many years. 
Right from launching LGBT inclusive wedding registry to making history at the Thanksgiving parade, the retailer is the strongest ally of the community. 
This year Macy's unveiled their 10th annual national Pride + Joy campaign in the honour of WorldPride 2019 and Stonewall 50. Besides launching Pride-themed merchandise, the retailer got new murals to celebrate the Pride month, marched at the Pride parades in 24 locations including New York Miami & Houston, and raised funds for the Trevor Project.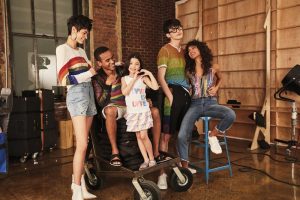 In its press release, the company's chief diversity officer Shawn Outler emphasized, "At Macy's, diversity is a foundational value and part of how we think, act and operate. It is reflected in our long-standing commitment to fostering an inclusive culture and environment that inspires, reflects and embraces our colleagues, customers and the communities we serve. Through our annual Pride + Joy campaign, Macy's celebrates National Pride Month as a testament to the power of community to make all of our lives shine brighter"
Gender-fluidity with Sephora
18-year old model Aaron Philip from Antigua couldn't stop screaming after seeing herself in Sephora's latest campaign 'We Belong To Something Beautiful'. In the first week of June 2019, the Paris-based personal care and beauty store company released their campaign that celebrates the transgender, LGBTQ, gender-fluid and non-binary community. Besides Philip, the ad also featured Fatima Jamal, a black queer femme model. 
Speaking about the campaign, Jamal said, "To see myself actualized as a model or a subject of beauty — and also to be someone who has been working and writing around beauty for a — it was nice to be able to see it actualized in that way."
For a community that is still struggling to find acceptance, Sephora has pledged to endorse inclusivity within its global organization through its actions. In 2016, the company had also started free makeup classes by and for the LGBTQ community.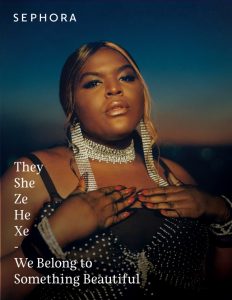 While monetary contributions help to provide financial assistance, offering visibility, like Sephora has done with its latest ad, provides mental assistance. The campaign not only put a stamp of approval on the various shades and standards of beauty but also took away the power from one-dimensional beauty standards. It didn't use trans and queer people as mere props. Instead, it centres on them and their identities in a bold, transparent and unapologetic manner. 
Jamal reiterated this by stating, "I dream for people like me to be able to realize their beauty on their own. [Their beauty] being affirmed by a national retailer is a plus."
H&M's 'Love for All' capsule collection with American actress and LGBTQ+ advocate Laverne Cox and razor subscription service Harry's limited edition Shave with Pride set also deserves a special mention.