Here's Why Africa Is The Next Luxury Fashion Destination

7

min read
Reading Time:
6
minutes
African motifs, and designs have consistently been a part of fashion trends – both on and off the runway. However, the fact they were inspired, and not developed by, and alongside African designers, has meant that there has always been a void where accurate representation of the continent, its design heritage and fashion was concerned.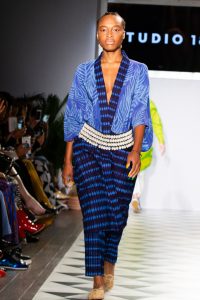 LVMH estimates that the luxury African fashion industry is worth over $5 billion and is expected to grow by 30% by the year 2021. It is both an indication of the rich and varied history of the continent, and how underrated it has been in conversations surrounding the fashion industry. 
All this is set to change. According to McKinsey and Company report, luxury fashion buyers are beginning to value sustainability and ethical production very highly, The latest conversations around sustainability, measured inventory, and a made-to-order production cycle gives designers from the continent an advantage. It gives opportunities for labels like Studio 189 which displayed local, artisanal, and sustainable fashion from Africa on the runway recently. This is the time for Africa to claim its rightful place on the fashion map.  
Challenges: Learning From Past Mistakes
The greatest challenge for bespoke fashion in Africa tends to be that it is easier to get a good bargain given the fact that most retail is still sold directly by artisans. African retailers saw this in the form of tourists who try their best to cop a good deal by wearing down the producer at flea markets to the point where the sale would no longer make retail sense. Unfortunately, such an attitude is not an aberration but a common practice across small scale industries. 
African designers are combating this trend in very unique ways- the fashion labels themselves employ some of these local artisans and provide them with a sustainable fee, and in turn, take on the responsibility of marketing and selling to a global audience.
Then, there are the production challenges themselves. One of the biggest issues in the sustainable fashion movement today is the genuine challenge of scaling up. Is fashion sustainable if it is produced and sold at scale? Then, one also needs to consider how skilled artisans can be trained further and how to employ enough skilled artisans to meet the global market demand. After all, pushing the same person to do more simply takes us back to the fast-fashion concept. 
Luckily for some African designers, the dialogue around sustainability itself helps address these issues.
As buyers become conscious of the impact of their choices, they are also more keen to buy two good pieces and value them as art, than buy twenty and dispose of them.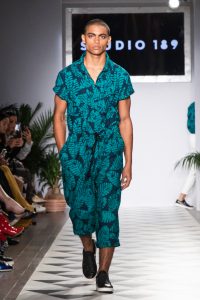 This brings us to the third challenge, which is quality. The question around quality is also a question about sustainability. Simply put, getting people to work on intricate Batik work in tight timelines does not suffice. Labels like Studio 189 are now working towards training more talent in indigenous art forms and hiring them to be able to scale more sustainably. As for the consumers, they pay for value, and a good product offers just that.
Lastly, for some labels that have their operations within Africa, logistical issues still need addressing, from intermittent power supply to erratic transportation between cities and towns. Hence, they need to account for all of these elements into their production lead times. Better collaboration between the sellers and buyers is absolutely essential for the success of such models. There are also those African designers who have taken the actual production outside of Africa, to countries that have similar production traditions.
Why Africa Stands For Sustainability
No conversation can be had around African luxury fashion without discussing sustainability. A whole host of ethical, cultural and operational considerations have resulted in this. On the brighter side, Africa may just have valuable lessons for fashion houses in other countries.
The USP of African fashion labels is their artisanal heritage. As we know, the skill of an artisan can simply not be multiplied tenfold, and certainly not overnight. Thus, a skilled artisan offers their services to a retailer who understands their skill. Overall, the end product costs more but it also has the distinctive stamp of a handmade product. In that sense, sustainability is interwoven with production and the two can never be separated. Because there is a demand for local skills, the supply-end pricing is in the designer's control.
There's also the fact that many African designers today source even the base fabric from within Africa. They do this primarily to shift the spotlight onto handwoven fabrics that are part of the continent's culture for centuries. In doing so, they reduce the pollution caused by manufacturing the cloth in one place and then flying it halfway across the world. They also get a chance to employ local weavers who understand the fabrics and techniques they are working with, leading to a higher quality product that is also completely local.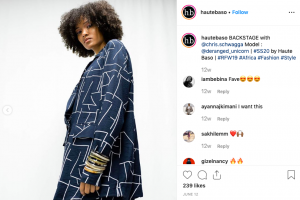 Haute Baso in Rwanda employs local women and provides them with livelihood, while also making the most of their weaving skills. Egypt's Reform Studio using food packaging and jute fibers to manufacture their base material. In some ways, the relatively smaller scale of production at these design houses naturally lends itself to a more sustainable business model.
No Better Time Than Now
Brands like Suno and Maiyet existed long before the likes of Studio 189 and they all strived to bring African fashion to the fore. However, there's a thing or two to be said here about perfect timing, and that's what today's African luxury designers have. For one, eCommerce sales are not an aberration anymore and newer generations of consumers are more than willing to buy luxury fashion online.
But the most defining trend in popularizing African fashion comes in the form of D2C or Direct-To-Consumer retail. Africa as a continent does not play host to any major fashion week events yet. Visibility at bigger fashion events. Many designers like Lemlem in Africa sell directly through Net-A-Porter. They are at the forefront of creating a Made-In-Africa story. 
Going online and selling directly to consumers gives these designers better control over their narrative. It also gives them a chance to explain the story behind a product, and drive the message of locally made fashion home.
Industrie Africa is another platform that connects African designers to global consumers and looks into all aspects of fulfillment. It also helps that the platform hosts designers from over 23 African countries and is helmed by a duo with global experience in fashion merchandising.
African Luxury Designers You Should Know
As a growing phenomenon, we are sure to see more African designers and their creations on the horizon soon. Apart from Studio 189 which showcased at NYFW recently, there are several other designers who combine their traditional aesthetic with modern needs.
Lisa Folawiyo's designs are contemporary, but the distinct flavor of Africa can be felt right through. She combines form with texture using a variety of different materials to give her decidedly modern clothing some gravitas. Maki Oh is a label which is one of the better-known ones and has been donned by the likes of Michelle Obama. The designers use the contemporary form, but the story of each piece is rooted in their culture.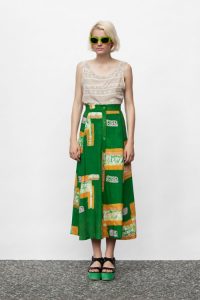 Washington Roberts is perhaps the best example we have on the scene today of diaspora's influence on fashion. Mr. Roberts treats fashion as an art form and effortlessly combines the stories of Nigeria with the preferences of New York. For the longest time, swimwear has never been an avenue for innovation but label Andrea Iyamah changes that. One look at her swimsuit collection and you will know why.
As the fashion scene in Africa takes off, we're also keen to see who else makes a splash on the global runways and in what ways. We can also expect some of these designers to be endorsed by legacy fashion houses. If there ever was a time for luxury African fashion, it is happening right now.