Here's How Louis Vuitton Won Me Over With Experiential Retail

8

min read
Reading Time:
6
minutes
louis vuitton experience! If you're a Louis Vuitton loyalist, this is going to break your heart a little— but I wasn't the biggest fan of the brand until recently. Part of it was simply the excess, the abundance of fakes and just how mainstream it was. I'm someone that's always been drawn to brands that are smaller and on the verge of exploding, so my preferences really lie in that zone. And it's a personal preference. There's nothing wrong with the classics, though — I'm a Saint Laurent loyalist myself.
You're probably wondering how a brand can win you over when you've decided in your head that it's not for you. I'll tell you how — experiential retail.
I know we all love buying online and it's the most convenient thing to do, especially during this pandemic. But when it comes to luxury, I'm still one of those people that would prefer to go to a store, simply for the novelty of the experience. That's why my 30th birthday gift to myself, even though it might be a bit delayed (thanks to travel restrictions), will be at the store.
I'm at a place in my life where I can resist excess and just do away with some high quality essentials — but I seem to have a problem with handbags. They're my achilles' heel. In every other way, I've been able to do away with excess but I still want the bags. So I decided that I'd treat myself to a luxury bag and promptly started my research last year. For me, the planning adds to the anticipation and the excitement. I popped into all the stores I wanted to last year, to get a sense of the bag's quality, the space, the shape, how it would look on me, all the ways I could wear it etc. It was simply about the product and nothing else at that point.
One of the stores that I went to was the newly renovated Louis Vuitton store in New Bond Street in London.
It had launched just two weeks before I went and it was the first one on my route, so I went with an open mind. I'd already been reading about their radical experiments with their stores globally in 2019, so I got a sense of what to expect. But little did I know that it would turn me into a complete convert!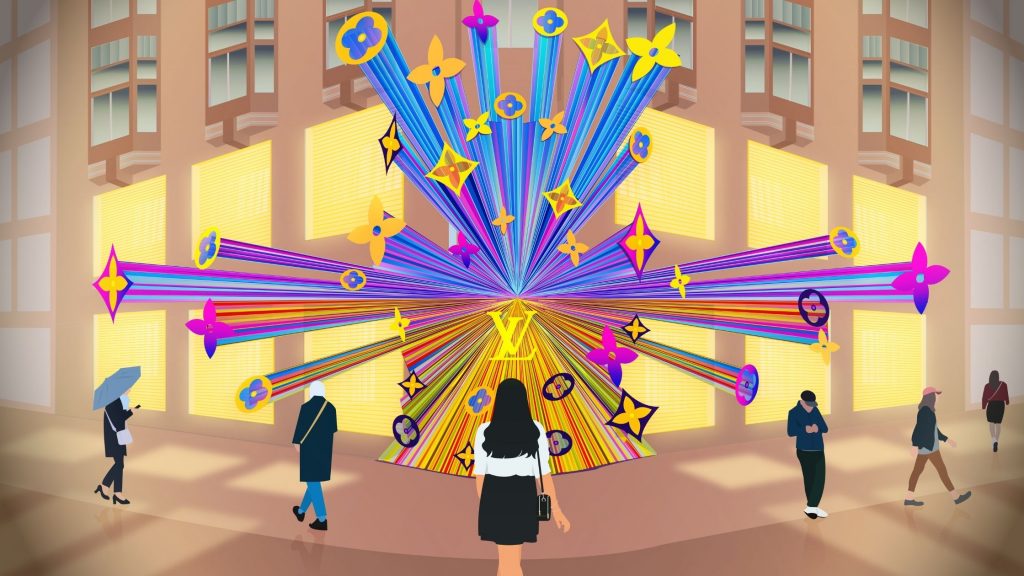 The sprawling 27,000 square ft space, designed by architect Frank Gehry, had modern, sculptural and vibrant elements that gave me a sense of newness. It was not the Louis Vuitton I knew growing up. It was the cool, newly minted version.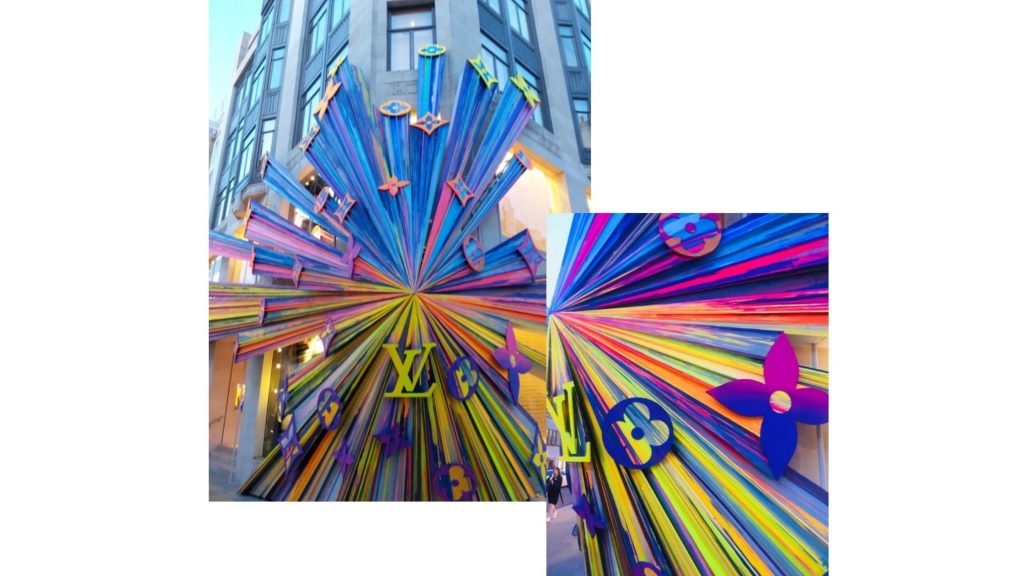 My opinion on the brand also relates to the fact that Louis Vuitton has always been about grown up luxury. And that could be why I wasn't really drawn to it in my early 20s. But as my style and wardrobe evolves, I find myself veering towards the brand's aesthetic.
The Ambience
For starters, I was really intrigued by the installation at the forefront of the store, and later found out that it was a Sarah Crowner piece. I believe it was a seven-metre-long "frieze" of hot pinks, neon and navy blues. You could not have missed it as a passerby. I loved the idea of art as the ephemeral draw for a shopper. That was my first impression.
As soon as I entered the store, I found the space to be very well-lit. I'm drawn to mood lighting, as are most people. And this is something I'd heard a lot of when I did a project in grad school. Most stores, even luxury brands, get lighting wrong.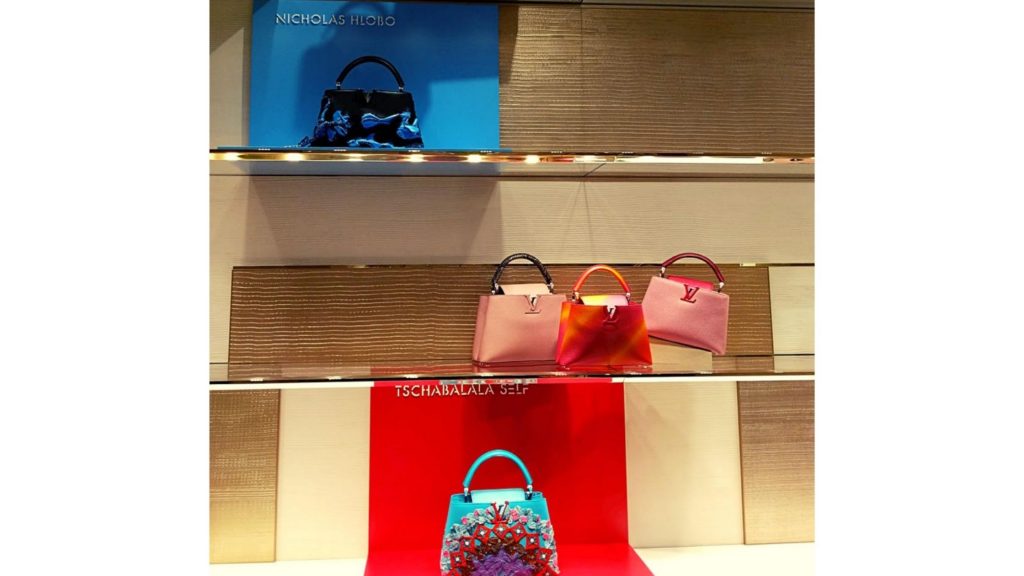 This might seem so unimportant, but product display and actual product appearance matters when you're convincing someone to drop thousands of dollars on an item. The lighting at this store had the perfect mix — the clarity of a white light but the feeling of a yellow. Each product was visible in all its glory.
The music, I can't remember which track really, was feeble and not distracting. I could have a conversation with the salesperson without having to shout.
The "Stuff"
The product display — oh my good god. I've worked in fashion for close to a decade now. I've actually worked at a store in the early days of my career! So I can safely state that merchandising is a REALLY difficult job.
It's not just about dressing mannequins or placing items on shelves. A great display involves a subtle, thoughtful curation that defines a shopper's entire journey through the store from the entry point to the exit. It's about maneuvering the shopper's movement in a way where you're allowing them to see the story that you want them to see as a brand. To have every shopper look at your store and your products in awe, is a skill.
This store's journey was so deliberate — I felt like I was in an art museum. As soon as I entered, I sensed that I could take two paths. One was towards the handbags and accessories on display, and one was towards their museum-style display. No guesses for which route I took. I gravitated towards the latter because I'm a total art museum buff!
My journey started off with a quick recap of their most iconic bags — the neverfull, the speedy, the alma, and their newest artycapucines that were custom-designed by artists across the globe. This was something I'd posted about on Instagram a few months prior, so I was excited to see it in person.
I'm assuming the idea of this journey is to create anticipation. To make you experience the novelty of the brand. To experience its legacy before you explore the products and make your decisions.
The Installations
If you thought that the installations ended at the entrance, well…you were wrong. On the sec­ond floor Peter Marino's (the interior designer) french limestone slabs surround sculptor Annie Morris's stacks of carved-foam orbs. This addition really encouraged me, as a consumer, to continue looking around the store.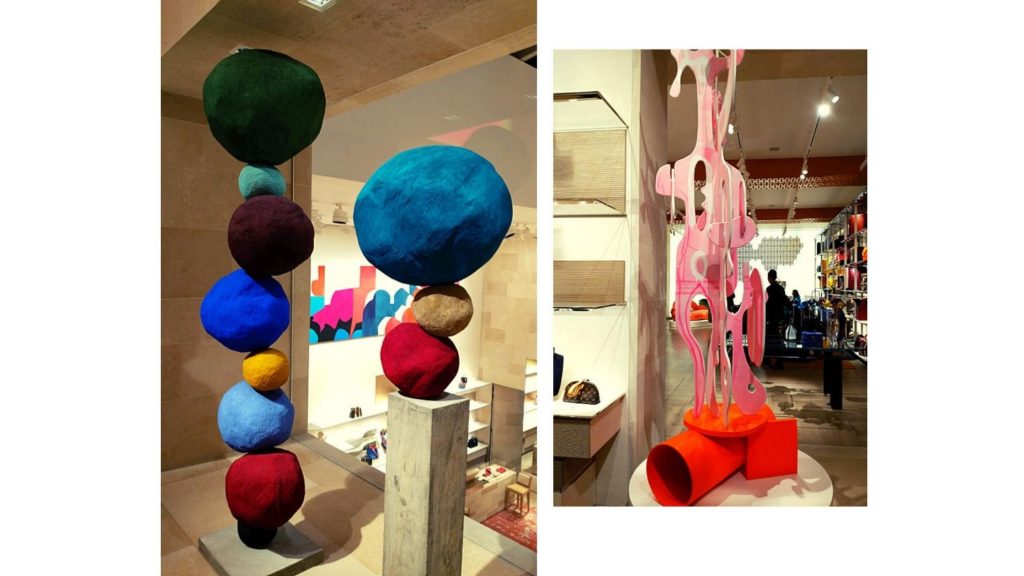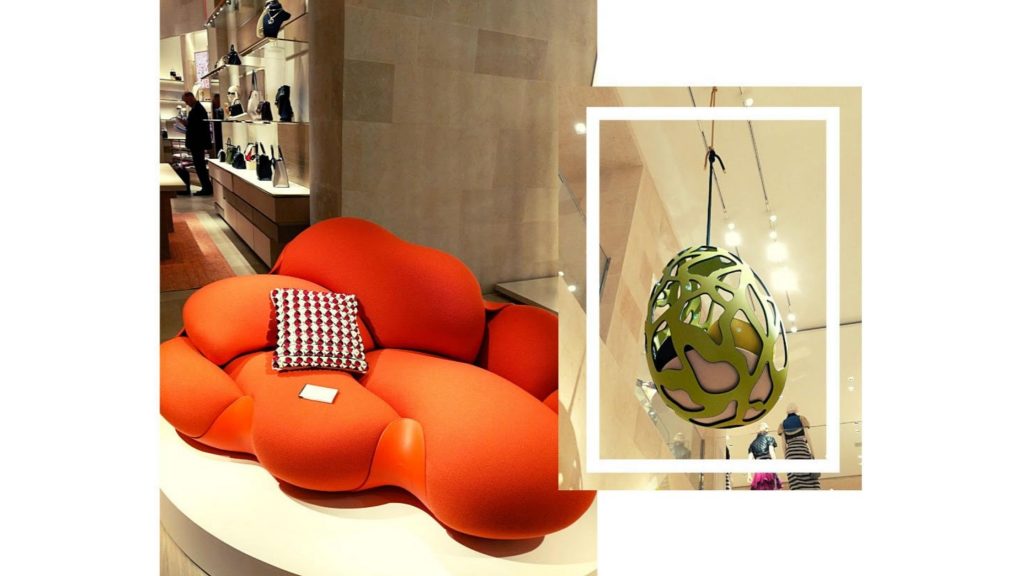 The Personalization
Ok, so let's talk about the last thing and what really did it for me — their in-store customizations. There was a section of the store that was all about personalization and nothing else. It included a wall of sample luggage tags that you could get customized for yourself and featured live artists, painting away Siberian huskies and initials on Louis Vuitton luggage. This section also had an incredible travel-inspired wall that had journals, mini luggage, coffee-table books and other collectibles.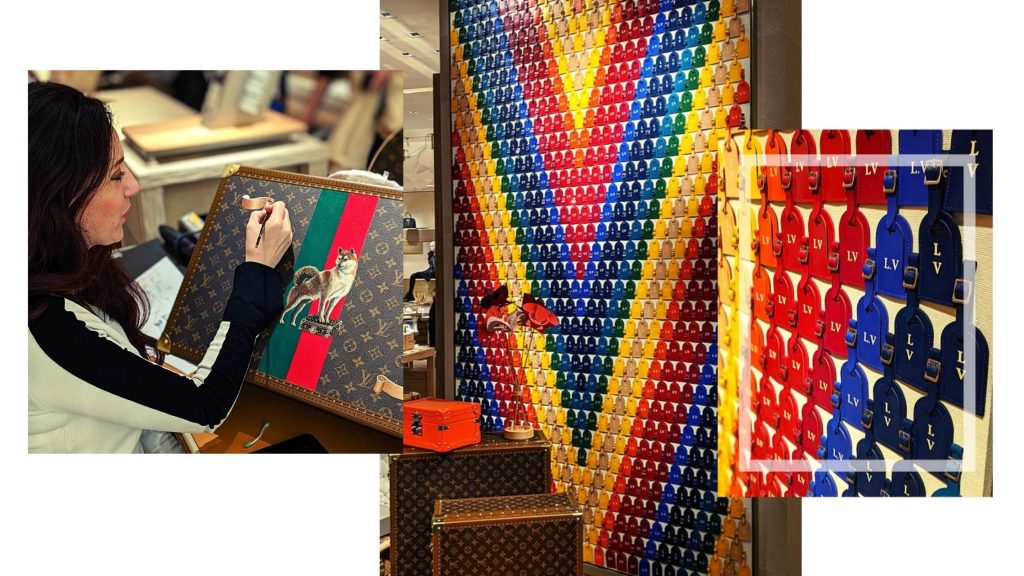 This store made me realise that when shopping luxury, consumers are buying into the brand in its entirety. From the service, the experience, the quality, the product, the innovation and most importantly, the brand's evolution, it all matters.
Thanks to this experience, I know that I definitely want two things from Louis Vuitton—
The Pochette Métis (a permanent fixture in my browser tabs to monitor pricing and trust me, it's not easy to get because of the demand)
The Twist PM or
a Classic Black Capucine, when I feel like I'm ready to splurge on it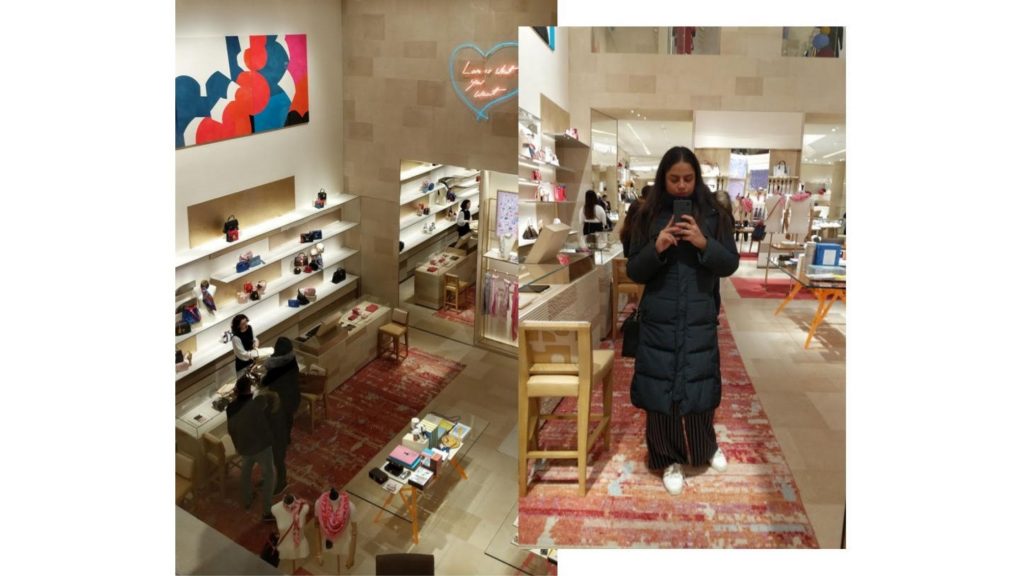 Have you ever had a store experience inspire you to buy something? Share in the comments.
The views expressed in the article are those of the author and do not necessarily reflect the views of Vue.ai.
Related Article
Retail personalization – Ultimate Guide
Read more about virtual dressing room
Read more about personalization platform