Here's How Valentine's Day Spending Has Changed In 2022

3

min read
Reading Time:
3
minutes
Only over half of U.S. adults (52%) plan to celebrate Valentine's Day this year. And Valentine's Day spending this year will only total $21.8 B, a significantly lesser sum than 2020, which amounted to a whopping $27.4 B.
While this $6 B setback is one to note, there are several other significant changes in the way people approach Valentine's day spending for this year around. Here are all the changes retailers should gear up for this year: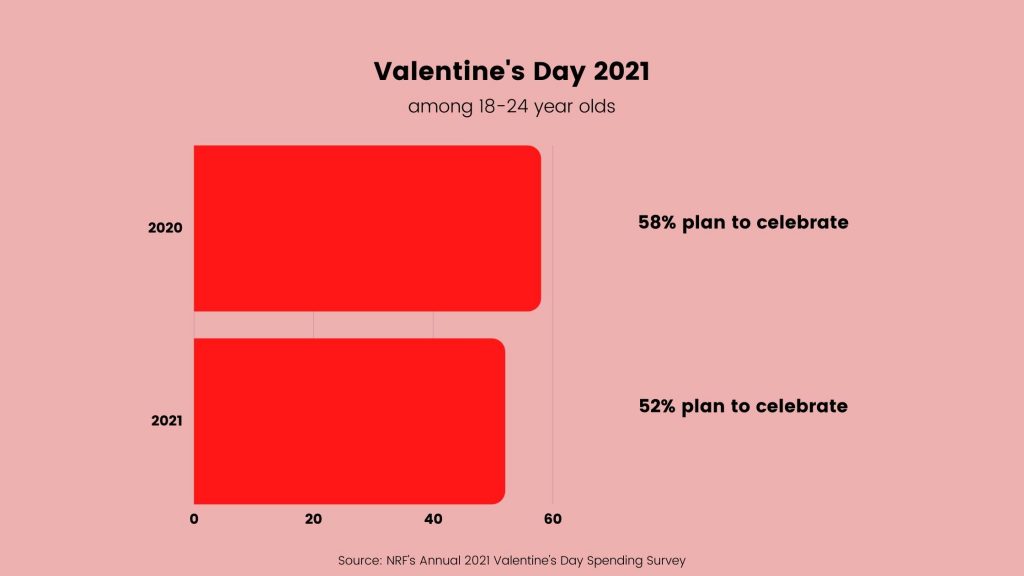 > More people want to gift themselves, over their partners
26% of Gen Z, and 21% of millennials are planning to treat themselves this Valentine's. Self-love is no longer just a buzzword, particularly among the younger generation.
Over the course of one year, from when the initial lockdowns were implemented back in March to now, people have had a lot of time to reflect in the isolation of their homes. Everyone has really cultivated a lot of time and energy into wellness, and statistics depict they will continue to do so, long after the pandemic. An interesting point here, though, is that just like last year, 27% of those celebrating are still planning to buy gifts and other treats for their pets!
> Millennials, Gen X are more pumped about Valentine's Day than Gen Z
48% of Gen Z don't plan to celebrate Valentine's Day at all – and those celebrating will only spend an average of $184, a much lesser sum compared to millennials who will spend an average of $240 and Gen X, who will spend $264!
Time and again, the difference between Gen Z's social and cultural values become apparent. While Millennials were raised during an economic boom, Gen Z grew up during a recession. As a result, Gen Zers tend to be more pragmatic, giving more importance to long-term value and smart investments in their day-to-day lives. Valentine's doesn't factor into their relationships as it does in the love lives' of millennials and Gen X.
The Gen Zers who do plan to spend, are holding off on shelling out big bucks — 66% are planning to buy chocolates and candy while 48% plan to buy flowers.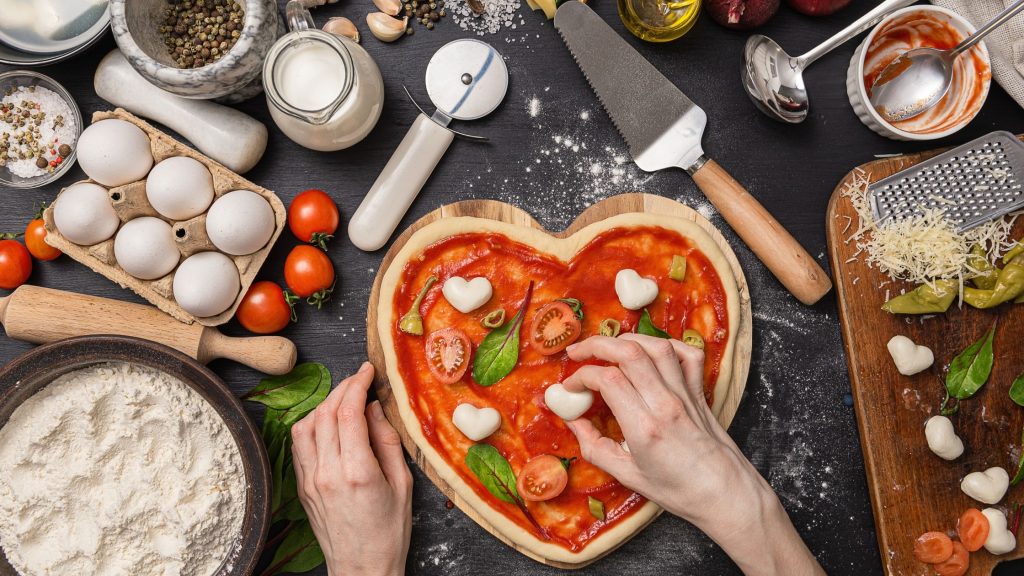 > A large percentage of those celebrating opt for a night-in, over heading out
Just 24% say they will celebrate with an evening out this year, down from 34% last year and the lowest in history. This translates to $1.5 billion less in spending on an evening out this year.
Being aware of this can better prepare restaurants and grocery retailers for the day of love. Since two in five people are still planning a special meal or celebration from the comfort of home, local restaurants and grocery stores can prep and sell quick-fixes — meal kits or three-course dinners that can help re-create the fine-dining experience, at home!
> Apparel considered a "safe" Valentine's Day gift option
Of those celebrating, 20% of gift-givers think apparel is a safe gifting option for Valentine's. 31% of Gen Zers who plan to celebrate Valentine's Day are planning to gift clothes to themselves or their partners.
Picking up on this, several iconic brands including Michael Kors, Kate Spade, GAP, Nautica, Kenneth Cole, Timberland and more have lined up several exclusive V Day releases. Their collections include popular lockdown apparel— think sleek athleisure, Zoom-meeting optimized jewelry and more, all available to shop online, with flexible payment methods, for a socially-distanced Valentine's celebration.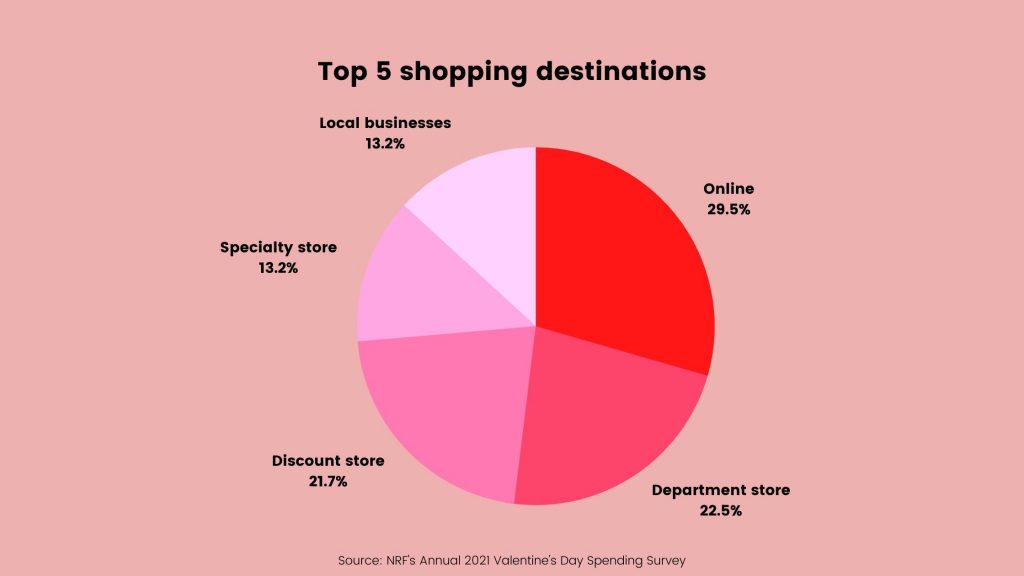 ---
Related articles:
Read more about Virtual dressing room