Driving Away The Retail Blues By Tuning Into Cyber Week

7

min read
Reading Time:
6
minutes
Adobe Analytics released a report to unveil the impact of Cyber Week on the retail industry. In 2018, Cyber Monday sales broke all records by generating $7.9 billion; an almost 20% increase from last year's sales figure. Adobe's Head of Marketing and Customer Insights, John Copeland called it "the single largest shopping day in U.S. history."
With $6.2 billion, Black Friday e-commerce sales climbed up by 23.6% and broke records as well. On Thanksgiving Day, online shoppers spent $3.7 billion. And during the weekend between Black Friday & Cyber Monday (BFCM), the collective sales revenue was a staggering $6.4 billion, making it the biggest online shopping weekend.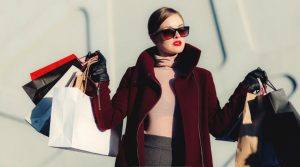 In our definitive guide to gear up for the 2019 holiday season, we touched on how Black Friday and its e-commerce counterpart Cyber Monday kicks off the biggest annual shopping season. The event that starts right after Thanksgiving not only marks the beginning of mega sales but also is the biggest in terms of volume and revenue.
While the term 'Black Friday' was coined in the 1800s, the term Cyber Monday made an appearance only in 2005. Over the years, the origin stories evolved and transitioned into something that is now one of the biggest money churning week for retailers.
Yes, week! Not two days but a whole week – Cyber Week!
The Journey To Cyber Week
What started as a day to check out post-Thanksgiving bargains, has now turned into a week-long deals extravaganza. This shift happened gradually but it became prominent from 2016 onwards. Cyber Monday sales went up from $3.04 billion in 2015 to $5.6 billion in 2016. It has—since then—been on an upward trajectory. 
One of the reasons for this is the beginning of the era of omnichannel retail. As lines between offline and online retail blurred, the need for an offline-only Black Friday diminished. E-commerce companies, as well as brick-and-mortar retailers with a digital presence, steadfastly worked towards bringing the Cyber Monday cheer to Black Fridays. And the collective sales of over $24 billion generated in just 5 days prove that the concept of Cyber Week is retail gold.
Retailers have benefitted immensely from spreading out their holiday offerings throughout the week and take the pressure off of presenting doorbuster deals. It has enabled companies to engage with their customers at different touchpoints and customize their strategies for different days as per consumer behavior. 
For instance, BigCommerce noted that while the majority of orders (53%) came from mobile phones in 2018, the mobile GMV dropped to 43% on Cyber Monday. This tiny statistic is eye-opening and offers great insight into the minds of consumers. The reason for this drop was that people preferred to browse and shop on their desktops instead of mobile phones as they reported back to work on Monday. "We have noticed that the holiday shopping season continues to stretch out so our daily sales volume has increased broadly versus just having one or two large sales days," revealed Dean Goebel at BB Wheels Online.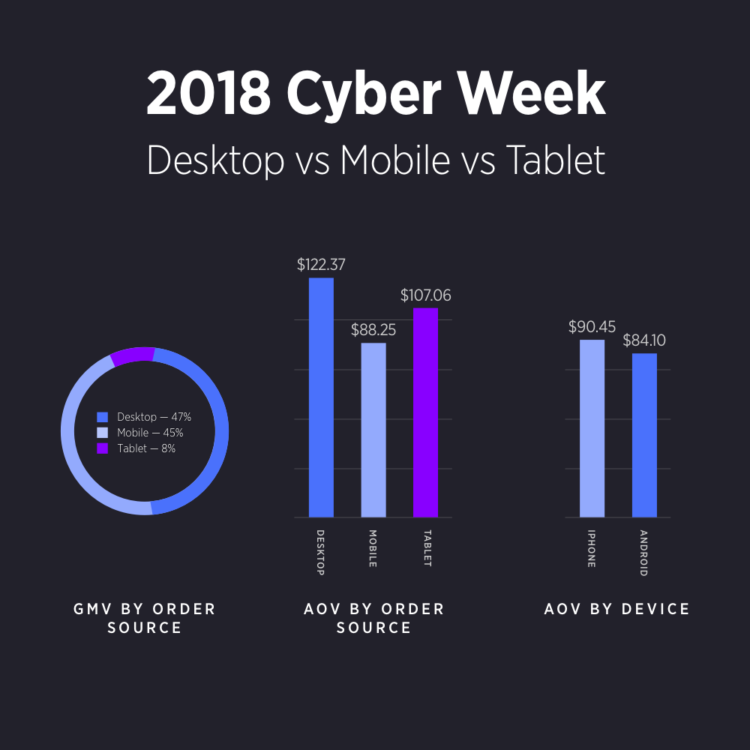 One of the other organic reasons behind the week-long spread of sales is troubleshooting technical glitches. Cyber Week offers retailers a breathing space to rectify the tech issues caused by traffic surge and pacify disgruntled buyers by extending the sale. Things like website crash and delay in processing orders due to a glitch can be delicately handled without losing orders and customers. All it takes is an astutely crafted apology email, which still is the most effective channel to interact, to bring the customers back. 
After facing technical difficulties during their Cyber Monday sale, Shutterfly extended it by two days and sent out an apology email that read, "Your amazing response to our Cyber Monday event was overwhelming — both to us and, unfortunately, to our site as well." Other retailers have similar stories to tell as well. 
This strategy comes in handy because the psyche of shoppers that buy during Cyber Week is slightly different than the regular holiday shoppers. In the most extreme scenario, it leads to retail rage and the toned-down version leads to record-breaking sales.
The Shades Of Cyber Shoppers
Cyber Week performs well because it attracts big-ticket shoppers, the early holiday crowd and the deal seekers. The ones that plan, know exactly what they are looking for and have a cheat-sheet ready to avoid brick-and-mortar Black Friday rush and the post-holiday price surge.
For instance, jewelry and fashion category witnesses the biggest sales surge and year-on-year GMV growth during this holiday because it's a popular and traditional gift vertical. In 2018, the average order value of jewelry and fashion hovered around $80 throughout the five days, according to BigCommerce's analysis. 
The Cyber Week 2018 GMV for desktop (47%) and mobile (45%) also revealed that retailers can't skimp on user experience on either of the platforms because both are neck-and-neck. The Adobe report stated, "On Cyber Monday, direct website traffic ranked highest for driving revenue at 25.3 percent share of sales (down 1.2 percent YoY), followed by paid search at 25.1 percent (up 7.4 percent YoY), natural search at 18.8 percent (down 2.8 percent) and email at 24.2 percent (up 0.5 percent). Similar to past years, social media continued to have minimal impact on online sales at a 1.1 percent share." 
Also, who knew that the golden hours of retail during Cyber Monday are between 10 p.m. and 1 a.m. as shoppers prefer to check the deals before hitting the bed?
With so many little but important parameters to keep in mind while mapping out deals for the week, it would have been difficult for brands to match the preparedness of its customers if not for technology. In the era of personalization, AI has become an invincible part of the Cyber Week checklist for retailers. Artificial intelligence and data mining have empowered brands to plan their marketing activities and efficiently modify deals.
Be it predicting demand, managing inventory, working on pricing, deciding the marketing mix or building a seamless distribution network, AI technology is the asset that has helped retailers to build a strong front-end and back-end. AI-powered conversational tools like chat, smart speakers, voice assistants, and virtual assistants have also reinvented holiday shopping. It won't be an exaggeration to say that technology played a huge role in taking Cyber Monday sales from less than a billion dollars in 2009 to nearly $8 billion in 2018. 
From Days To Week To Month
Surviving the Cyber Week surge and making it through glitch-free is an achievable goal, provided that retailers and brands nail hyper-personalization. Instead of offering site-wide discounts for five straight days, it would be wise to tailor your deals according to the insights gained from big data. Experiment with the combination of discounts, free shipping, gift certificates, cash-backs and unique gifts to create a campaign that benefits customers and your business. 
Take, Uniqlo, for instance. 
Last year, the Japanese casual wear company celebrated Cyber Week by dropping a unique offer every 24 hours. One day was dedicated to their popular-but-then-discontinued flannel shirts. Similarly, shoppers could get their hands on discounted Merino wool knitwear, cashmere accessories, and the innovative Heattech range. The bonus of free shipping also kept the cash registers ringing.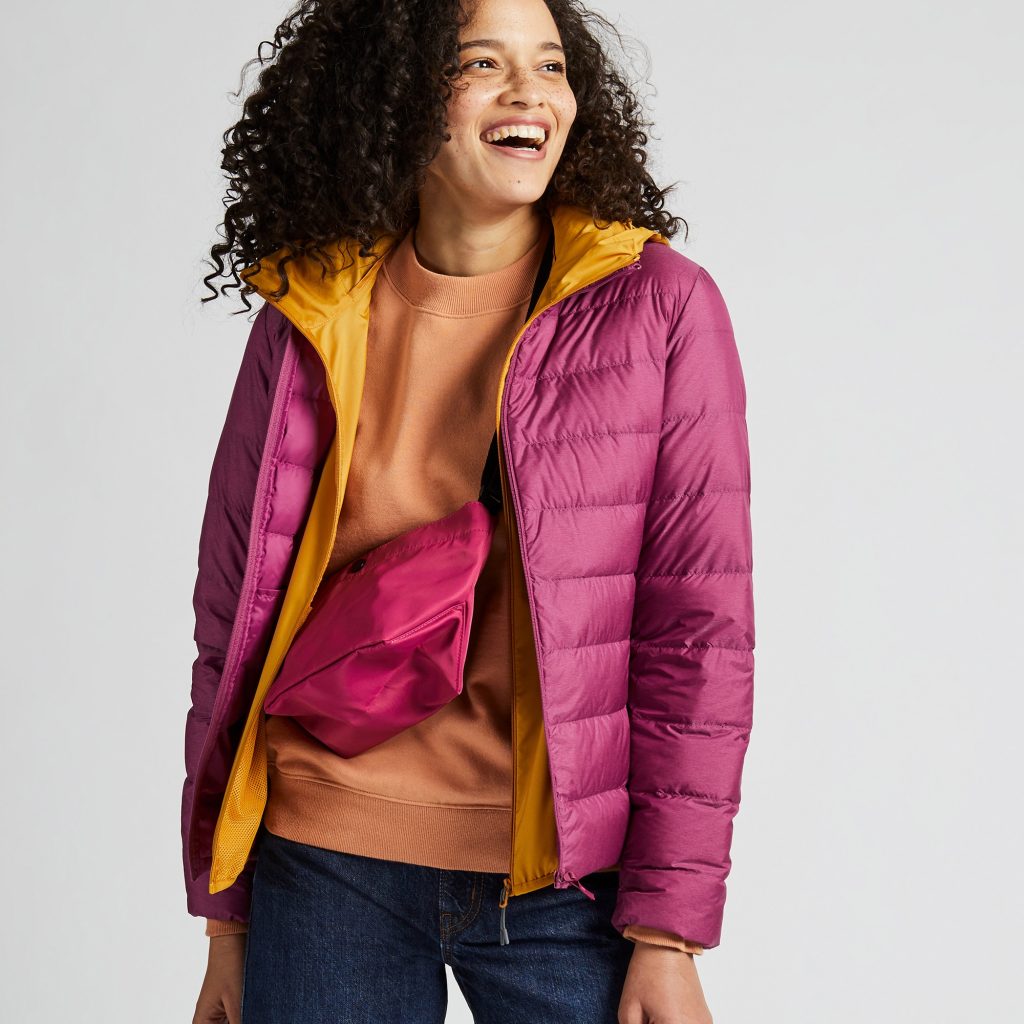 Aeropostale's 2018 Cyber Monday offer included a free Yeti bear for orders over $100! For its Black Friday sales, jewelry retailer Missoma partnered with women's environmental charity Tree Sisters and planted one tree for every order along with discounts. Nordstrom rewarded its customers that shopped for $250 with a $50 gift card. 
If your back-end is strong, then nothing can beat the allure of free and fast shipping during the holidays. It might increase the pressure on the returns rate, but that risk can be minimized with retail personalization and automation. 
While in the last three years we have witnessed the transformation of BFCM from two days into a week-long event, there are signs that the deals might reach the physical and virtual storefronts way early. Case in point: Best Buy, which is currently offering its members early Black Friday discounts on selected television sets.
Whether it is days, weeks or months, all the BFCM revenue numbers calculated over the last three years indicate that the beginning of every annual shopping season will continue to increase in size year-on-year. Watch this space to know how big the 2019 holiday season will be and how to prepare for it.