Top Six Trends That Will Take Retail By Storm In 2022

7

min read
Reading Time:
6
minutes
Let's be honest, here. This is probably not the first piece you have encountered on retail trends, and will likely not be the last.
While every retailer, marketing head and brand is currently obsessed with how retail might pan out in the years to come, the customers are not. All that a customer needs to make a buying decision, is feeling the need and having a good experience.
Therefore, what this article certainly is, is a take on the retail trends that are most likely to impact fashion retail in the coming year and after. We focus on trends that consumers are likely to adapt to quickly, in an industry that is known to spring more than a few surprises from time to time.
Let us take a look at the six fashion retail trends that you can actually use to make a significant shift in how you do business.
1. Private Labels Are Here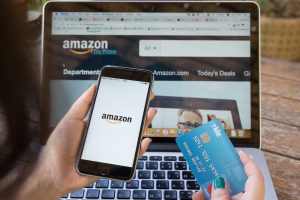 Gone, or going, are the days of being a marketplace of sorts for other brands and their products. Everyone in the fashion space is keen on developing a private label. As is usually the case in retail, Jeff Bezos already has his hands on that bit of meat too. Out of the 74 private labels built by Amazon, 66 of them have a fashion offering.

In building its private labels, Amazon's strategy has been to compete on price as opposed to outwardly stating its stake in the brand label.

Why are brands big and small making a move to private labels? For consumers, private label offerings usually mean a more competitive price. For retailers, there is better control over the supply process and less dependency on contracts from specialty brands.

The very idea of creating private labels is not new – Target did it as far back as 1999. What is new, however, is the sheer number of retailers who are willing to invest in this idea, gain better control of their processes and pass on some of this value to loyal, returning customers.

2. Omnichannel Understood Better

For far too long, we confused omnichannel retail with multichannel retail, or simply being present across as many sales channels as possible. However, 2019 will be marked by retailers making more focused efforts towards building omnichannel sales funnels. The buying process may begin at a pop-up and end online, or it may start on social media and translate offline.

In any case, using advanced data tracking and CRM tools, retailers will be expected to bring in a seamless integration of all of their channels, sales or otherwise, and treat their customers to a single buying journey that just makes sense.

The fundamental issue in omnichannel retail is identifying interactions across offline and online channels. Steve Madden uses business intelligence and pure common sense to solve for this problem. All of Steve Madden's buyers are pooled into a buyer lake, to which they apply trend analysis to segment customers by preferences. They use this data to customize communication for each segment, making it look like an individual experience to the customer, even though it is a segmented experience on the business' end.

3. Personal Shopper Goes Virtual
The idea of a personal shopper never quite caught on outside of luxury circles. Until now, that is. Today's personal shopper is a virtual assistant that can be as involved or as unobtrusive as you need it to be.

The most rudimentary example of personalized shopping is one that we've already seen in action. The product recommendations made at the bottom of every product page use parameters like the actual product's color, form and fit as well as past browsing history to make suggestions.

Come 2019, personalized shopping is all set to go one notch higher. Artificial Intelligence can use such nuanced and abundant data as browser history, clicks, likes, shares and purchases across platforms and channels to make tailored recommendations. Needless to say, no two people have the same browsing pattern and history, and will therefore not receive the same recommendations.

This trend is particularly viable for retailers with an extensive product catalog that cannot be segmented along demographic lines alone.

The very idea of using a digital interface to try on products is not new, but none is as close to being real as Sephora's Virtual Artist. The interface uses AI to map the customer's face, and augmented reality to not just 'apply' products but also to make recommendations of the right product for that person.
4. A Change Of Design
No discussion on fashion retail would be complete without discussing the actual product. A new generation of shoppers has just entered the market. Called Gen Z, their buying patterns are heavily influenced by fashion weeks, celeb styles and the choice of a more active lifestyle.

Catering to these shoppers does not mean isolating yourself from the rest of your buyers. Instead, a steady balance can be found between outdoor streetwear and casual clothing. In general, the question the design teams should be asking is, "How many different purposes can this piece of clothing serve?" The more, the merrier.

If the recent fashion weeks are anything to go by, outerwear in a variety of patterns and styles, as well as multifunctional shoes, are the new norm. This can perhaps be explained by the sheer sizes of today's cities that demand more walking and more being-outdoors from its people. Couple this with the growing interest in travel with each passing year and function over form is really what people will be looking for.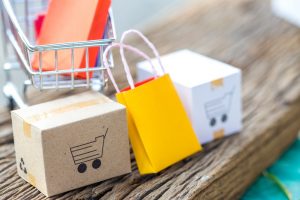 5. Ethical Shopping Is Not Just For The Hipsters
Depending on which way you look at it, hipsters either get a bad rep or a lot of brownie points. On the one hand, they choose to follow lifestyle choices that aren't mainstream yet, making them stick out (sometimes like sore thumbs) in a world ruled by convention. On the other, they become the beginning of trends that will eventually matter to the masses.

One such aspect is ethical shopping. A decade ago, shopping sustainably was the last thing on anyone's mind. Today, however, many more consumers are sensitive to the impact of their buying habits. They prefer to buy locally sourced products with longer lifetime value.

Does this mean that fast fashion is dying? Probably not, because the very presence of new styles is not the problem. Instead, fast fashion needs to find ways to produce just enough to reduce product wastage. They also need to make their sourcing and manufacture transparent enough for people to make their own choices.

For instance, sweatshops are fashion retail's dark secret, but keeping it hidden is only going to cause resentment in the new age shopper. Instead, brands need to explore opportunities to make their businesses actually ethical and to tell the stories that actually hold up to the intense scrutiny of social media.
6. Re-commerce From The Top Down
However ethical and sustainable we make the supply chains, inventory has this sad habit of being left over to some extent. Recommerce, in general, is understood as reselling used products, clothing in this context. We believe that there are two avenues for brands to explore in the coming year.
One, the time has come for brands themselves to facilitate the pre-loved clothing transactions. As a brand, there is more leverage and control over which apparel can be resold and which should be discarded. As a result of such powers and the removal of stigma around used clothing, more people will be willing to explore the re-commerce route.

The other option worth exploring is one that most brands already follow, albeit in a fragmented manner. The stock that is left over after discounted sales is often shipped off to thrift stores and sold with the labels removed. However, if the brand itself were to recycle these pieces and recreate from scratch, the sheer reduction on wastage, both financial and otherwise, could be enormous.

Currently, H&M is the only brand with a recycling program in place. However, each brand could take the onus of doing so, with an extra discount for products of the same brand that are brought back. This can encourage more people to maintain their brand loyalty, reduce wastage, and facilitate re-commercing clothes that are still worth being used.
Which of these trends, in your opinion, is the toughest to follow through? Which stakeholders should come together to make the process of adoption more seamless? Tell us in the comments below.