The Secrets of Psychology Hidden In The Closet

7

min read
Reading Time:
5
minutes
Actress Selma Blair looked fierce in the strapless Ralph and Russo gown as she posed for the shutterbugs at the 2019 Vanity Fair Oscars after-party. At first glance, it looked like any other glamorous portrait clicked while she made her way through the hordes of photographers at the red carpet. But once you look at it closely, absorb all the details and see her hand gently resting on a cane, you'd realize that this image is more than an Oscars' photo op.
It was Blair's first red carpet appearance after her multiple sclerosis (MS) diagnosis in August 2018. When scars are always air-brushed and struggles are neatly hidden, the Cruel Intentions' actress chose to be vulnerable and real in the public eye. Fighting tears, she walked with her head held high. And her monogrammed pink diamond cane, designed with the help of producer David Lyons and Hollywood manicurist Tom Bachik, gave her the confidence to rock the red carpet.
She wrote in her Instagram post, "This is love. @tombachik customizing my cane with my monogram and a real pink #diamond. How did I get so lucky? I wanted a special cane for #vanityfair dinner. So… @lyon_hearted went out and found patent leather and @bic_owen and he stitched it on… I burst into tears. These gifts to get me through."
On that day while walking from one spot to another in full media glare, the cane wasn't just a practical tool needed to walk with quivering muscles. The personalized leather stick with her monogram and a diamond was her shield, her armour to get through the tough times.
This is how closely fashion and state of mind is linked. When life throws a curveball, dressing up and picking up accessories offers a sense of control that helps build a positive body image. As mental state and self worth are intertwined, we are witnessing a growing interest in fashion psychology and its impact.
The Psychology of Fashion
As a concept, 'fashion psychology' is still relatively new as far as theoretical presence is concerned. But in practice, it has existed for several decades. We now see academics advocating the effect of sartorial choices on human behaviour. Fashion psychologist Dawnn Karen is probably the strongest and youngest voice in this field.  A Columbia University alumnus, she describes her area of expertise and study as 'a newly applied academic discipline focused on the study and treatment of color, beauty, style, image and shape and its effect on human behavior while addressing cultural sensitivities and cultural norms.'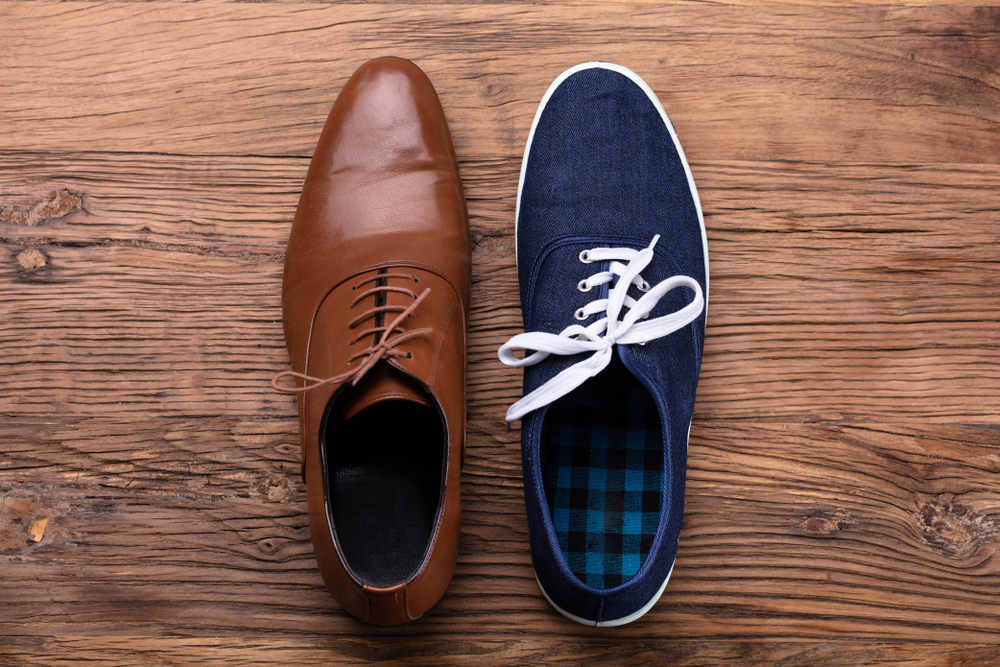 Other experts include Mind What You Wear author Karen Pine, brand psychologist Kate Nightingale and behavioural consultant Carolyn Mair.
The traces of this belief can be found in the 1800s. William James, a noted American philosopher, psychologist and professor of psychology at Harvard University during the mid and late 1800s believed in the philosophy of clothing. Through his clothes, observations and personal dressing choices, he expressed the psychological impact of clothing on consciousness of self.
He wrote in his paper titled 'The Principles of Psychology', "The old saying that the human person is composed of three parts—soul, body and clothes—is more than a joke. We so appropriate our clothes and identify ourselves with them that there are few of us who, if asked to choose between having a beautiful body clad in raiment perpetually shabby and unclean, and having an ugly and blemished form always spotlessly attired, would not hesitate a moment before making a decisive reply."
Role Play, Uniformity and Prejudices
With the basic principles out of the way, let's explore the various facets of fashion psychology and human behaviour. It has been established that a person's wardrobe has many stories to tell and that every nook & cranny gives an insight into the mind of its owners.
From the dominant colour in the wardrobe to the age of the pieces stowed away inside, from the number of shoes to the number of holes in a comfortable shirt, from the types of fabrics to inches of heels, each element reveals if they are thriving, healing or hurting. For instance, according to a research study, 41% of respondents feel calm while wearing cotton. The percentage for linen and nylon was 31% and 5%, respectively. This indicates that natural fibres are more mentally soothing than synthetic fabrics. The same theory can be applied to the colour of a shirt, fit of a suit or length of a dress.
Personal essays of several people highlight how an outfit or maintaining a clothing diary helped them to manage their depression.
However, there's more to this field. It is much more layered and deep-rooted than just wardrobe therapy. It deals with all the stages of fashion, be it design, brand identity or supply chain; not just consumption. It reveals how we perceive ourselves & others and its impact. It reflects the psychology behind the art of manipulation through fashion.  
An apt example is the trial of Anna Delvey, née Sorokin, who was arrested for scamming several wealthy people, hotels and restaurants. The con that she pulled off has piqued the interest of many. But what caught everyone's attention is that even in the midst of the courtroom drama, Sorokin didn't shy away from hiring stylist Anastasia Walker to curate looks for her trail.
"Anna and I talked on the phone about what she was interested in wearing. I couldn't show her photographs, but as people interested in fashion, we spoke in references about the themes she wanted to come through [in her outfits]. I selected some timeless pieces, given that everything is so public today and [trial] photographs can be saved, potentially, forever," Walker shared.
So far, Sorokin has been seen wearing Michael Kors shift dress, choker necklace, Victoria Beckham slacks, Saint Laurent sheer blouse, H&M Sweater, and Uniqlo Pant for her court appearances.
It might sound bizarre and frivolous, but there's a whole lot of science and mental exercise behind it. 'Courtroom Outfits' is not unheard of. Be it Paris Hilton, Lori Loughlin, Naomi Campbell, Winona Ryder or Lindsay Lohan, those who are familiar with the corridors of law are aware that clothes have the power the influence the jury and hence, hire designers and stylists to design their wardrobe for the proceedings. Right from the cut, style, accessories, hairstyle, everything is carefully planned to influence the jury and public trial. It is blatantly manipulative yet effective.  
According to Mair, under-trial's appearance has a significant impact on how judges and juries perceive them. Modest yet classy and sharp looks with the help of a  well-tailored suit, low heels, gray, black, white or beige dress/jackets, and glasses are featured prominently. "These styles have positive socio-cultural associations of working middle-class people who follow rules. In addition, this style helps the defendant blend in with the system of the law," explained Mair.
Moving from courtrooms to boardrooms, there are people who choose to wear the same (or similar) clothes like a uniform that helps them to build a signature identity in the corporate world and represent power without making too much effort. Facebook CEO Mark Zuckerberg, for example, is famous for his grey t-shirt. Steve Jobs' black turtleneck is iconic. Founder and former CEO of Theranos, Elizabeth Holmes too is known for her love for black turtlenecks. Experts believe that the reasons why Jobs, Zuckerberg, Holmes and others like them swear by their uniform, ranges from the need to create a distinct identity to eliminating the process of thinking 'what to wear' and reserving the energy to solve productive problems.
Getting Brands Onboard
Employing a team that understands fashion psychology helps brands remove different types of biases that might otherwise unconsciously enter their products. For example: A brand that empathizes with women's jeans shopping experience would make the measurements uniform across all brands, become size inclusive, offer what consumers want (bigger pockets!) and use technology to offer custom-fit.
Brands need to blend the basic principles of fashion such as the colour, style, silhouette, accessories, and trends with the changing social & cultural norms and sensitivities like body image, gender fluidity, race, changing definitions of feminine, masculine fashion and cultural representations & misrepresentations. If customers associate a brand with a positive experience, then loyalty is almost guaranteed.