The Latin American Retail Landscape: Challenges and Opportunities

13

min read
Reading Time:
10
minutes
In the spring of 1994, a Wall Street employee quit his nine to five routine (sometimes more) because he saw that the next big retail opportunity would be on the internet. He founded a company that sold books, among other things. This was a digital library like no other- well cataloged, easy-to-find titles and a strong search feature.
More than two decades later, Amazon is the largest internet retailer that operates globally with annual revenues of over $61 billion. Amazon's penetration into new markets is often met with trepidation and outright fear. And yet, if there's one market where, come 2019, Amazon is still testing the waters, it is Latin America.
What forces drive that retail landscape? What shapes their buyer choices? Why is the Latin American market so different from others- so much so, that a behemoth like Amazon is looking at new ways of doing business here?
Latin America is geographically blessed with the resources of the kind and diversity that many geographical regions can only dream of. Natural resources are found in abundance here with opportunities to mine everything from minerals to timber. However, as the prices for these commodities crashed in 2013, the region underwent significant upheaval both economically and culturally. In 2019, things are finally starting to look better- GDP growth estimates have been pegged at 2-3% for all of the major economies in the region.
According to The State Of Fashion 2019 report by McKinsey,  fashion retail is set to experience a 2x-3x growth in revenues fueled primarily by consumption in Asia and Latin America. Perhaps the greatest opportunity for retailers to tap into is the fact that Latin America is still a very nascent market, looking for more and more opportunities to experience the kind of retail that is now so commonplace to their northern counterparts. For example, experience is already a huge driver of sales in the US and UK markets, but it is yet to be discovered as a physical concept in Latin America which is currently dominated by retail chains and multi-brand retail outlets.
Brands with the vision to build a new consumer experience have a huge opportunity in this new market that is open to experimentation and is willing to try out something new. We also need to consider the fact that in many of the eighteen countries that make up a majority of this region, elections are well underway. People are actively heralding change and voting for policies, economic or otherwise, that open up the gates to more opportunities. However, this change is coming at a time when other powerful countries around the world are embracing a more closed-door approach to cross-border relations. What will be the impact of these shifts in opposite directions on trade policies? Only time will tell.
This isn't to say that challenges do not exist. In spite of being viewed as a single market, the Latin America geo has several different countries and each with their own growth patterns and hindrances to growth. There is a huge gap between demand and supply, specifically in this region.. But there is also a far bigger gap between what different people want within the same country or region. The true challenge for a retailer in this context is not just penetration, but scalability. Will a consumer in Argentina be interested in the same product, or experience, as a consumer in Brazil who is already exposed to a diverse range of fashion brands?
On the other hand, will it make sense for a fashion brand to customize its offering to each specific need? If indeed that is possible, would it be more feasible to do it online where the costs are low but so is the opportunity? Will the numbers grow steadily, since it is a fact that only about half the adult population in Latin America is armed with a smartphone.
While a great degree of fragmentation exists in terms of buying behaviors across countries in Latin America, the fact remains that the average consumer in this region is as exposed to global trends as anyone else. Given the opportunity, they would willingly try out new brands both global and local. It is now up to the retailers big and small to find ways to penetrate into this market.
What are some factors to consider before taking the plunge? Is the retail opportunity in Latin America online-focused, or is it driven by offline sales? These are just some of the questions we'll look to exploring further in this article.
What's Trending, Latin America?
As opposed to some other markets that depend heavily on seasons for new fashion, Latin America is all about the trade shows. Many players big and small use trade shows as a way to gain the pulse of the market and to make informed choices about when, in what countries and with what product range to make an entry.
Because of the heterogeneous nature of economic growth in this region, luxury retail is much more prevalent in some markets over the others. Spending on clothing and footwear in the region overall is expected to cross $220 billion by 2021. And yet, several brands are skeptical about launching in this geographic because of reservations surrounding online retail and last mile delivery.
Here are some trends that we see already panning out, and what shape they may take in the future.
There's A Show For That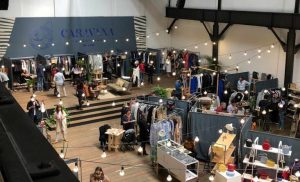 In Latin America, expos and trade shows are popular mediums for solid branded marketing. Carefully curated shows like Caravana Americana easily lock horns with the likes of Intermoda in Mexico and Columbiamoda in Columbia. In fact, it wouldn't be a stretch to say that the bigger trade shows are now experimenting with more intimate showcasing formats to keep up with the curated shows that often bring in more targeted buying intent.

Latin American fashion is blessed with quality that gives it international appeal, and in turn, proves that a consumer in the region highly values quality for the price paid. Brands like Escudo have gone on to become resounding successes in Europe and the US, and the entry of Stella McCartney into Latin America soon followed.

This two-way development is giving more multi-brand and luxury retailers in Latin America more incentive to open new stores, revamping existing ones and bringing in some fresh air into the whole concept of retailing. What's more, established retailers in the region like Liverpool Mexico are going on to expand further both by opening new stores as well as acquisitions of smaller but significant players in markets like Chile. Liverpool's acquisition of Ripley gives it more than just access to the Chilean fashionista- Ripley.com also records a few million visits per month, setting the stage for online transformation in a region that is just beginning to see the benefits of doing so.

At the same time, if there is one place in the world where offline retail is alive and well, it would be Latin America. The core audience in this region is keen about the physical experience as is evident from the ever-growing number of malls. Globally, too, brands are beginning to see physical outlets as spaces for expression and experience. Macy's acquisition of Story has been in the news not just for its radical nature, but also because a traditional store is now attuned to millennial needs and preferences.

Latin American retailers have a huge opportunity here since they can start the narrative with consumer experience as opposed to waiting for the market to mature. In a sense, the consumer of Latin America is already ready for a better experience, thanks in major part to the wide penetration of social media and photo sharing apps like Instagram.
Some Regions Are More Equal Than The Others
With a region as heterogeneous as Latin America, this is to be expected. Countries like Mexico and Brazil are already at the forefront of fashion retail. Fashion influencers from this region have a global following and those like Helena Bordon have over a million followers from all around the globe. However, the same is not true of all countries and while they are fast catching up, Argentina, Peru, and Chile are relatively less exposed to the wide variety of choices available to their counterparts.

However, local influencers from these regions and experts are both of the opinion that global brands need to engage with them more in order to see better traction in these countries. It isn't that there is no opportunity, but instead that the circle of influence is one that is largely untouched by global brands looking to make an entry. Nicole Putz, a Chilean fashion blogger, has a decent 158k followers on Instagram and she isn't alone. Perhaps brands looking to enter into these markets need to consider the best media to reach out to their end consumer, and the best channels to sell to them through.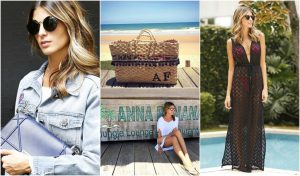 Many retail experts usually cite one reason to keep off the landscape- and that is the relative political instability in the region. However, with the new wave of elections, it is expected that more business-friendly policies and an overall atmosphere of peace and stability will prevail. What's more, as the region gains economic stability and more people become secure in their jobs, we can expect the fashion landscape to also expand and provide even bigger opportunities than it does now.
Challenges Exist
By far the biggest challenge to fashion retail in Latin America is the sheer heterogeneousness of the market. In Europe, for example, even though the cities and cultures are different, the preferences are fairly homogeneous and determined largely by the three major fashion weeks in the region- London, Paris and Milan. The same, however, is not the case with countries in Latin America. Different countries have different taxation laws and imports even between countries in the same region are often fraught with duties.

Moreover, social and economic disparities between the rural and urban populations in Latin American cities is rather huge and many brands that are available in cities would be unheard of in towns. This is compounded by the fact that only about 6 in 10 Latin American adults have access to a smartphone, a figure considerably lower than its counterparts across the globe. Lesser access to digital devices and the internet means that many people aren't exposed to as many trends and therefore do not perceive the need for them.

Lastly, there is the challenge of payments. Online payment services are not considered as secure and banking systems too need a complete overhaul before they are ready to accept payments at scale. Moreover, because of less than optimal infrastructure, transport and last mile delivery costs are higher by up to 15% here when compared to other markets, which significantly eats into profits and deters brands from going down the online retail route.

But as they say, 'Nothing changes if nothing changes' and luckily in Latin America, change is well underway. Internet penetration stands at 61% today and is rapidly growing. In fact, online sales in the region are expected to grow at 19% year-on-year, a healthy 8% above the global average of 11%. (Source) For retailers who are committed to investing not just in their brand but also in infrastructure and logistics, there is no better time than now to make a lasting impact on the fashion retail market here. As the authors of the Positioning theory argue, there's nothing that can beat the first-mover advantage, and so it goes with Latin America and global fashion brands.
A Case For Luxury retail In Latin America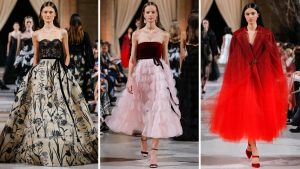 When looking at consumer purchasing power, a household disposable income of $75,000 and above per annum are considered to be positioned to afford luxury retail, according to research by Fitch Solutions. (source)
Over a million and a half people in Brazil, Columbia, Chile and Mexico fit this bill as of 2019. However, many of these potential buyers prefer to invest in luxury abroad due to the prohibitively high import duties on luxury goods bought and sold here. As more people begin to move to cities for better job prospects, the wealth in the region is being redistributed, and more people are able to buy luxury or affordable luxury goods.
What's more, Latin America is in itself a ripe ground for creativity and the development of luxury fashion labels. Both Oscar de la Renta and Carolina Herrera have gone on to build billion-dollar fashion empires and these are just two of them. Several homegrown fashion labels have both local and global appeal, especially in Brazil and Mexico.
In that sense, luxury trends in Latin America are quite similar to the trends elsewhere- locally grown fashion labels with a sense of pride in the culture, and responsibility towards the future. Luxury labels looking to make an entry into this market need to contend not just with these brands but also with pre-established names like LVMH that owns Louis Vuitton. But what can really drive change is a policy-level rethink of import taxes and duties such that more luxury brands can enter the market and cater to individual needs.
The Seismic Influence Of Trends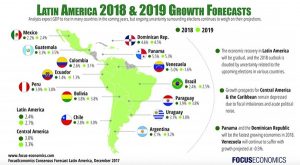 Changes rarely happen in isolation. In Latin America, preferences for shopping are shifting rapidly and there's no better time than now for omnichannel retail to take center stage. While retailers may now be able to survive offline, it is just a matter of time before the sheer convenience of online retail takes over.
Then, there is the question of disposable income itself. While it is true that income is more homogeneously distributed today than it was even a decade ago, healthcare costs are rising as well. A sensitive ecological zone like Latin America is on the frontlines of climate change and associated illnesses. Over 7% of the average citizen's income goes into healthcare expenses and this is just the average. Healthcare costs vary wildly across countries and major illnesses are sometimes enough to drive people into poverty.
As a result of these uncertainties in spend allocation, buying behavior often tends to fluctuate wildly, sometimes swinging towards unprecedented demand and at others, crashing with the economy. As new governments take charge in prominent Latin American countries, the hope remains that some of these instabilities will be ironed out leading to a more open economy that has more constant spending behaviors.
On the positive front, an economic recovery that began in late 2017 has taken a stronger hold and it is expected to stay that way because the prices of commodities are rising again. Inflation has been leveled in Brazil, with an observed increase in Columbia's per capita spend than in the years past. While the same cannot be said for all countries in the region, the more dominant players on the fashion radar are beginning to pick up the pace, which is a good sign for retailers looking to make investments in these countries.