The Future Of Luxury Fashion Is A Mix Of Cult And Heritage

8

min read
Reading Time:
7
minutes
In October 2019, French luxury house, Louis Vuitton Moet Hennessy (LVMH) invested in a 2-year old streetwear brand Madhappy. While LVMH is the world's biggest luxury conglomerate with sales momentum that continues to be strong, Madhappy is a high-end casual clothing brand, which is on a mission to sell happiness. The Paris-based multinational is home to a host of fashion brands and is known for pulling off money-spinning partnerships like the Fenty Maison-Rihanna deal. But LVMH buying a stake in a small streetwear label that was started by four young men in their 20s stands out.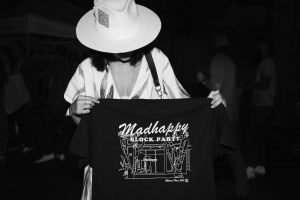 A decade or two ago, streetwear and other mid-size independent labels stood at the opposite end of the luxury fashion spectrum. The coming together of LVMH and Madhappy encapsulates the changing landscape of the global luxury industry.
The success stories of fashion labels like Madhappy, Ganni, Chloé, Sézane, Isabel Marant, Veja Rixo, and KTZ reflect that premium brands are on the rise.  These emerging mid-size luxury businesses that sit between high-end and high-street are redefining the term 'luxury' in fashion retail. They have been able to carve their own path in an industry that has seasoned heritage luxury players like Gucci, Louis Vuitton, Hermes, Tiffany & Co, Dior, and Burberry.
This change is fuelling the growth of the personal luxury goods market. 
According to Bain Fall–Winter 2018 Luxury Goods Worldwide Market Study, "The market for personal luxury goods—the "core of the core" and the focus of this analysis—reached a record high of €260 billion, representing a 6% growth. Worldwide, the personal luxury goods market experienced growth across most regions, driven primarily by more robust local consumption."
The World Of Digitisation
The report published by Bain & Company revealed that one of the trends that have contributed to the luxury market's growth is online shopping. Digital customer engagement, whether it is an online sales channel, social media or other digital touchpoints, has increased manifold over the last five years.
Social networking platforms – Instagram in particular – is one of the most important factors that has shaken the luxury chess board. It is turning out to be an incubation ground of emerging mid-size luxury companies. Be it product discovery or promotion or brand story building, social media is where most of the action takes place. This is helping contemporary brands to find their place.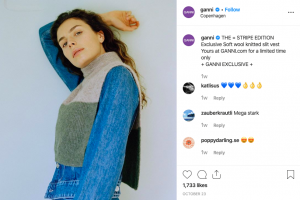 "Social media does have an impact as people discover brands this way and the brand DNA comes across, reflecting the lifestyle which appeals. Our customers are also looking for a point of difference – they are very fashion savvy and come to us for designers who offer something different. Often it's the provenance behind the collections that inspire our customers, they engage with these stories and the craftsmanship behind each piece," shared Natalie Kingham, fashion buying director at Matches Fashion.
With digitization, the distribution channels have also widened, which has levelled the playing field. When heritage luxury brands were reluctant to embrace the online platform to maintain exclusivity, the new entrants with their strategic pricing focussed on creating an accessible, relatable, attainable yet luxurious wardrobe for everyone. 
Take, for instance, Ganni, the Danish street-style brand that ranks high on the list of the cult brands that are shaping the future of luxury fashion. It is a brand, in the words of its CEO Nicolaj Reffstrup, which evolved with Instagram. That too, organically. 
In the last ten years, the brand has transformed itself from a small cashmere label into an aspirational brand. Their customers call themselves 'Ganni Girls' and take pride in associating with the brand. 
The reason behind their success is authenticity and pricing. Ganni's product portfolio starts from $19 (scrunchies and socks) and goes up to $1700 (jackets and dresses). Their design aesthetics are simple – pour Scandinavia style into every piece of clothing and ditch trends. 
"When we started, I insisted that we were not allowed to do anything that we didn't want to wear ourselves, and also we were not allowed to do anything trend-led. So, for example, I would never, ever do those Crocs shoes. I would never do anything that doesn't feel right because I don't think you can fool people; it's so important that you do what you like and are true to who you are, because people can sense if it's not from the heart," disclosed Ditte Reffstrup, Ganni's Creative Director. 
And this strategy worked – not just for the brand, but also for the retail buyers. 
Elizabeth von der Goltz, global buying director at Net-a-Porter asserted, "Contemporary brands perform exceptionally well for us each season and sales from brands such as Ganni, Isabel Marant, Rixo, Nanushka, Alexachung and See by Chloé are collectively up by 272 per cent since some of their first introductions in 2015, which is when we began to see a real surge in popularity for these affordable luxury items."
The Scarcity Business Model
Ganni and other emerging luxury labels are in sync with today's digital consumers' needs.  They understand that the new generation value authenticity, attainable price points, and distinct brand image. 
Madhappy's mental health-focussed $160 hoodies, $140 sweatpants, and $70 t-shirts fly off the shelf without spending any money on advertising. 
Needless to say, the influx of millennials, Gen Y and Gen Z in the consumer base has changed how the luxury industry functions. They not only enabled social media to become a powerful influencing factor but also allowed categories like streetwear to reach the runway. 
Think Virgil Abloh, Off-White, and Supreme.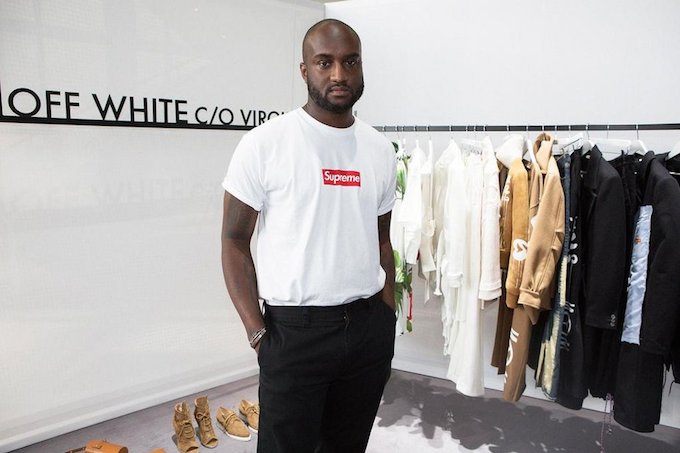 Streetwear is one of the biggest growth drivers for the luxury industry and it has helped to bridge the gap between casual and premium. The prevalent hypebeast culture that is synonymous with streetwear runs on the scarcity model. While labels like Ganni were able to enter the affordable luxury brands club with its honest pricing, streetwear luxury brands like Madhappy, Kith, and Supreme cash in on the cultural appeal and unique brand messaging. "Madhappy is more than clothing, it's a lifestyle choice and it's a community… Wearing Madhappy really means more than just wearing clothes. You are wearing something with meaning, with a message that brings people together and reminds us that we have way more in common than we do differences," explained one of the co-founders Noah Raf. 
The popularity of streetwear is such that it has not only given birth to billion dollar niche businesses but also inspired entrepreneurs like Josh Luber to start a stock market for trading sneakers. By marrying street culture with exclusivity and authenticity, contemporary brands have managed to crack the complex cultural trend code. 
The New Luxury Message
Traditional luxury consumers might find it hard to relate to Gen Z who are ready to pay $260 and more just for sneakers. But as the age of consumers is decreasing, so is the definition of luxury and its value. And it is highly imperative that we respect this shift because the new generation buyers are the ones that are bringing in the money and supporting mid-size premium brands. 
"Generations Y and Z accounted for 47% of luxury consumers in 2018 and for 33% of luxury purchases. However, they contributed virtually all of the market's growth, compared with 85% in 2017. To capitalize, luxury brands are adapting to the preferences of younger consumers in terms of product offerings, communication and engagement strategies, and distribution channels," the Bain report declared. 
Besides streetwear, the rise of sustainable fashion and brands can also be attributed to Gen Y and Z. 
Millennials understand and have communicated to fashion brands that they need clothes that are built to last without harming the environment. This costs money and they are more than willing to pay the fair price. As a result, premium brands – niche and big- are benefitting from this sentiment. 
LA-based luxury online boutique DÔEN found success by promoting ethical business practices and sustainability. Founded in 2015 by sisters Margaret and Katherine Kleveland, the direct-to-consumer label never ventured into the wholesale side of the fashion business and relied on social media for organic growth. 
The clarity over their marketing strategy and faith in their designs helped the company to make its presence felt right since its launch. 
"We asked people and launched social media probably three months in advance of our launch, and when we launched, I think we had around 12,000 followers. We had also done a little bit of a press tour in New York, in advance of our launch date. Again, through friends connecting and helping and believing and supporting, having faith, we were able to get an article in T Magazine on our launch day, and that really was huge," recollected Margaret. 
DÔEN dresses cost anywhere between $200 to $500 and more. But more than the pricing, it is their mission and brand story that resonates with the young luxury consumers across the globe.
The meteoric rise of Ganni, Kith, and DÔEN highlights how the value associated with luxury fashion has changed. At first, it was centred on quality – the exclusiveness of the material, how eccentric are the designs, the name of the designer, the length of the doors outside availability, and inaccessible price. Now, luxury can be neatly packed into a message or a brand story or an emotion and people would agree to pay a premium (but attainable) price for it if it is in sync with cultural trends and comes with an aspect that brings newness. Therefore, it comes as no surprise that heritage brands like Louis Vuitton and Gucci too are open to join forces with mid-size contemporary labels like Madhappy and Supreme to connect with the new generation.