The Curious Case Of Halo Effect In Retail

6

min read
Reading Time:
5
minutes
Ever since ecommerce burst through the doors in the late 90s and early 2000s, online retail has been pitted against offline retail. Both the platforms were presented as arch rivals that can't mutually co-exist. Some believed online would lead to offline's doom.
But in the last decade, the conversation has shifted from online vs. offline retail to unified retail business that includes all verticals. The term 'omni-channel' is an outcome of such deliberations. Businesses realized that consumers want everything and that personalization blended with omni-channel is the only way to go ahead in retail.
While omni-channel is infused in retail, another phenomenon has piqued the interest of the industry. The 'Halo Effect' is making waves in retail that has put a spotlight on the role of brick-and-mortar stores. It is a trend that illustrates a positive relationship between a brand's physical stores and online channels.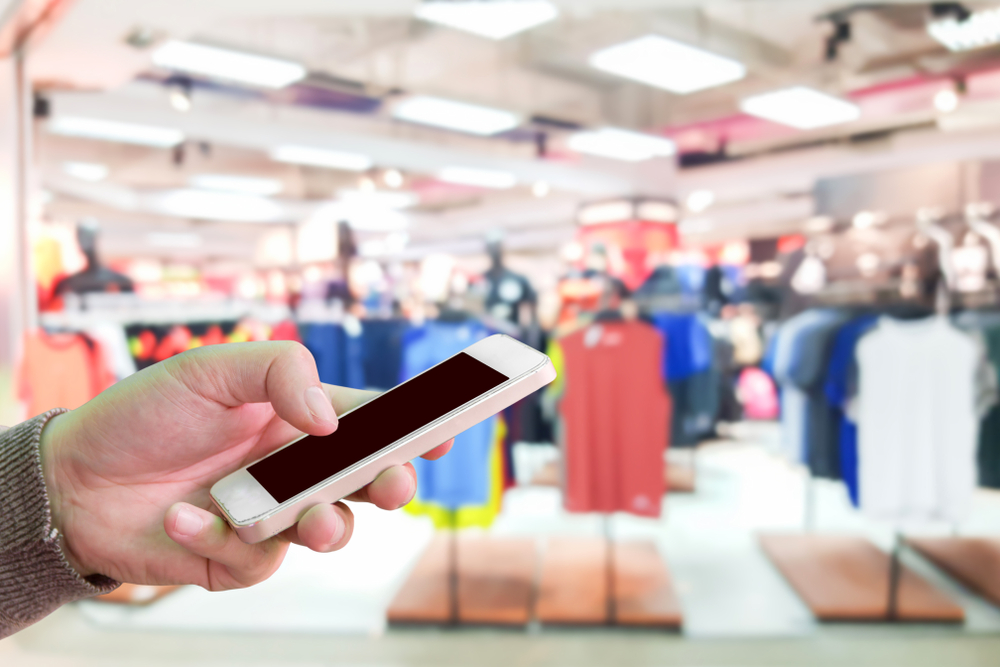 Let's dive deeper to understand what really the halo effect is and how it is transforming the retail industry.
Retail's Halo Effect
Multichannel retailing is the present of the retail industry. Customers demand for omni-channel options that combine the efficiency of online retail, convenience of mobile commerce and the personal connection of traditional retail.
There are a lot of statistics to support the impact of ecommerce and m-commerce on retail sales, be it in the shape of online shopping sites, mobile sites and app. But there was very little known about the impact of physical stores on online sales, in terms of tangible numbers and statistics. That's when various retail and consumer bodies decided to study the unexplored part of the offline and online retail bond and brought the special term 'halo effect' to the surface.
The global trade association International Council of Shopping Centers (ICSC) recently released a report 'The Halo Effect: How Bricks Impact Clicks'. It studied the correlation between a brand's store and web traffic. The findings were very interesting and eye-opening.
The report states that a brand witnesses a 37% increase on an average in web traffic after they open a new store. Emerging retailers witness a staggering 45% increase in traffic, whereas established retailers experience a 36% increase. The percentage increase in the traffic to the brand's website is 27%. As the unintentional impact of opening a physical store can be seen on the online operations of the brand, the trend earned its name – 'halo effect' in retail.
Closing a store also impacts the brand's web traffic, albeit negatively. According to ICSC's report, a brand witnesses a 4% decrease on an average in web traffic after they close a store. The percentage decrease in traffic is 9.5% in the case of apparel retail brands, 7.9% for department stores and 16.4% for home retail brands.
These statistics break the long believed myth that a brand's online and offline store are competitors. It proves that investing in traditional retail has a positive and measurable impact on the online channel.
Tom McGee, ICSC's President and CEO asserted, "The clicks versus bricks debate is over. We have long suspected that there is a direct and positive correlation between having both a physical and a digital presence, and the halo effect study confirmed this… The physical store is the hub of customer experience and service."
Retail And Online Stores – Allies, Not Competitors?
There's a steady rise in online-only brands that are investing in offline stores. This has happened primarily because retailers have identified the evolving role of physical outlets, which is not just limited to as a sales channel. Traditionally, the end goal of each retail platform was to generate sales. But brands are getting smart by harnessing the power of different retail verticals for different purposes.
Retail outlets act as billboards, product catalogue and pick-up point for online stores that help to create brand awareness and build a positive reputation. The 'click and collect' feature is especially important around the holiday season that is made possible only by stores.
Customers can now browse the online store, place the order and pick it up from the physical store on their way back from work. Or they can touch-and-feel the product, see how it works and then go online to place the order. If a brand fails or succeeds to connect with their customers at any of the touchpoints mentioned above, then it would impact the online performance of their brand. This is how the halo effect works.
Take for instance, Huckberry, the US-based men's online retailer. Known for its active and adventurous fashion clothes and accessories for men, the online-only brand recently ventured into the offline space with a pop-up store. The brand is going to use that physical space to create adventure experiences for its buyers and not as a sales channel only. From demos to live programming with Huckberry partners, the retailer plans to engage with its consumers in a unique way.
Warby Parker, Bonobos, Untuckit, and Casper are just a few of the many new-age brands that swear by the positive impact of physical outlets on their online business. And with each passing, more names are getting added to the list. Like mentioned above, the core purpose isn't sales conversion. It really is about supporting the online channel, bringing accountability, building trust and becoming approachable because the absence of physical store is negatively affecting the digital sales figure.
Men's wellness hipster brand Hims' CEO Andrew Dudum explained this by stating, "Our business is online, and we love what we're doing, but this is about approaching the shopping environment in a different way — it's not about purchases, but it's much more about building an amazing place for people to come and explore."
Untuckit founder Riccobono too admitted that consumers started taking them seriously only after they opened their stores.
As a retailer, one can measure the 'halo effect' of their brand with the help of analytics and discover patterns across all product category type, geographical areas, customer type, shopping season, and time period.  Studying and decoding consumer data would allow retailers to devise a customized retail strategy and maximise the 'halo effect'.
The Future Is Hybrid
ICSC tested all retail categories for its halo effect study before drawing to a conclusion that there exists a positive correlation between brick and click; not just a theory but a proven fact. The association discovered that the positive influence is more than 32% on emerging retailers' business. The percentage is between 26%-27% for established, apparel and non-apparel retailers.
It goes to prove that the retail industry is hybrid in nature as opposed to existing in one format. And, physical stores are irreplaceable. For a long time, focus was placed on declaring one format as a winner and the other one as a runner-up. But the rising trend of halo effect in retail reflects that the growth of retail industry is purely dependent on all the mediums working together seamlessly. Their roles change, contribution percentage changes and popularity changes. But all formats are required for the retail industry to run like a well-oiled machine.