The Circular Fashion Economy: All You Need To Know About Re-Commerce

7

min read
Reading Time:
6
minutes
Here's some wardrobe math to ponder:
Each piece of clothing has an average life of three years. If an individual wardrobe has 60 articles of clothing on an average, and the average weight of each item at 200 grams, we wouldn't be disposing more than 12 kilos of clothes every three years.
Yet, the facts state otherwise. Think about it: The average individual disposes of over 80 tons of clothing in their life! Most of these clothes are not recycled, even though nearly all of them can be.
Now, think about this- nearly 70% of all apparel purchases involve a preloved item. Enter- Re-commerce.
Buying in seconds or from thrift stores is not a new concept. In sectors such as electronic goods, many people are quite comfortable buying refurbished pieces with few to no defects. This is because the price variance between a new electronic item vs. a used one is rather staggering.
In fashion, re-commerce is not much of a trend beyond the thrift stores today. However, it is poised only to grow, as fast fashion churn out more and more each day while fashion trends change by the minute.
But First, What Is Re-Commerce?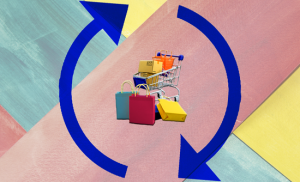 Re-commerce is reselling, and in this case, fashion apparel that has already been used. Re-commerce in retail is a fairly old concept but with clothing, people naturally have some inhibitions related to its previous use and the degree to which they might have been used before.
However, re-commerce in fashion today is being driven by two perspectives:
Fashion trends change faster today than they have ever done before. People who like to keep up with the trends often find their clothes from last season to be in perfect condition but needing disposal.

Everyone likes a good deal. For someone trying to make ends meet, and a high-schooler trying to keep up with their peers, and even someone looking to buy a luxury item at a discount, re-commerce is a way to have what they need at far more affordable prices.
Simply put, re-commerce can help every consumer fulfill their needs even as the degree of apparel wastage is reduced, and more products are brought into circulation, as opposed to being pushed to eventual disuse.
The Psychology Of Re-Commerce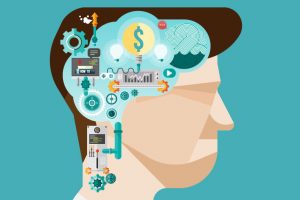 Come to think of it, there's something romantic about buying books that someone else read first. Likewise, no one ever decides not to buy a real estate property because someone else owned it before. When it comes to clothing, however, our tendencies are usually more conservative.
Usually, preloved clothes get a bad rep, either due to the perception of where they are old (Think thrift stores, Craigslist) or due to doubts about their actual physical condition. In other words, someone buying clothes used before is very unlikely to go announcing it to the world.
For re-commerce to work, especially for apparel, price as a decision-factor is significant.
That said, there still exists a great deal of stigma around the idea of buying what someone else had once put on their bodies. For any trend to become mainstream, a healthy conversation around the topic is the only way forward. Sustainability is one clear upside of re-purposing fashion, and as more influencers come forward to endorse preloved fashion, re-commerce in the industry has a great chance of becoming mainstream.
Ways To Make Re-Commerce A Possibility- The Retailer Perspective
From a retailer's standpoint, what benefits does re-commerce offer?
You can become the single point of sale for both new and used clothing from your label.

You can establish the standards for what quality and condition a product is acceptable in, bringing in uniformity into the system.

Sellers of preloved clothes once bought them from you- by offering a cash refund for their clothes, you give them more incentive to buy from you again.

Buyers of preloved clothes associate themselves with your brand and the store/ online experience. This is one way to 'legitimize' buying products that have been used before, under the umbrella of a trusted brand.
When you get involved in the reselling end of the equation, you take the conversation into your control.
For example, you can curate a collection around one used and one new item of clothing for a radical new approach to re-commerce. This way, people have the incentive to buy both pieces from you, and not see you as just a retailer of used clothing.
Another idea is to set up a re-commerce marketplace on your web store where people can list their products once they pass your quality specifications. Every time a sale is made in this section, the seller receives store credit which can be redeemed throughout your store.
Apart from apparel, you can also consider becoming a platform for accessories to be resold. A dedicated section for used accessories gives people the chance to browse through more options at various price ranges before making a final choice.
Customer experience around re-commerce really determines whether it can become a sustainable business model for you. Training your staff is very important, as biases can easily creep in and come across as judgmental to someone browsing through the used clothes in the store. Also, think about what policies you'd like to have in place to facilitate these sales.
For instance, if a customer has trouble with a seconds piece, how will you address the returns and replacements? In spite of stringent quality standards, when the odd damaged piece does sneak in, how will you address this concern with the original seller?
As we've discussed above, perceptions make a huge impact on the success, or failure, of re-commerce. This means that you need to be that much more careful selling used fashion than you are selling a brand new product.
Re-Commerce And Luxury Fashion
We often find that buyers of preloved luxury fashion rarely ever mention where and at what price they got it from because the sheer nature of luxury is to be expensive. Marketplaces that sell luxury seconds can make a huge impact in this area.
Campaigns that are subtly targeted at getting people to share more about their purchase on social media are one way to get people engaged in a positive manner. The right messaging can change perceptions, and instead of being used goods, it can be positioned as a product that lasted the test of time, and ownership.
People buying preloved luxury should be given an avenue where they're happy to share that the product they own is original, extremely well-maintained, and comes with an extra dollop of love from the previous owner.
Future Trends In Re-Commerce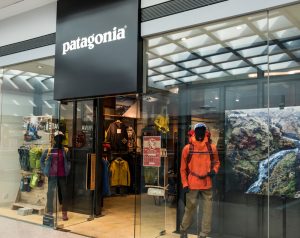 As re-commerce becomes more mainstream in areas such as electronics, furniture, and jewellery, we can expect the conversations around apparel, too, to move into a space where buying second-hand is just as common as is buying a brand new piece of clothing.
Marketplaces are a great avenue to encourage re-commerce. Sites like eBay and Amazon already have a dedicated customer base and are therefore poised to introduce the concept of selling used apparel in a fun manner to these audiences.
Retailers, in their individual capacity, can help steer the conversation away from thrift stores and piles that need to be sifted through. Instead, making the seconds' section just as appealing, maintaining the clothing in this section until it gets sold, and treating customers who come in for these products in a respectful manner at the store and individual level can go a long way in changing perceptions.
But, What About The $$?
Momox, a re-seller of electronic goods and books, turned a revenue of 150 million pounds in a single year. If you can become one of the first-movers in fashion re-commerce, that figure can give you some serious inspiration!
Re-commerce, especially in the apparel section, is a $20 billion industry that is expected to grow at a rate of 15% per annum until 2023 alone. Yerdle Re-commerce is already helping brands like Patagonia and REI take control of their re-commerce loops and maintain quality standards that both the brands and consumers can be proud of.
Stella McCartney's label sells on The Real Real platform with some extra perks for customers. One of their calculations states that they've saved over a billion glasses of water since they made the luxury brands sales circular in 2012. Convincing numbers, that are profitable to everyone in the value chain.
Re-commerce is definitely a new approach to selling apparel. But understanding the different use cases of this concept while recognizing its limitations will allow organizations to build better business models that bear multiple benefits.