The Booming Industry of Kidswear Fashion

8

min read
Reading Time:
6
minutes
Have you ever looked at a particularly well-dressed child and wondered if you had been that fashion conscious in your early years? Well, if you have, you aren't alone. The kids of today are just as much a part of the burgeoning social media culture as their parents. With celebrity child influencers like North West, Harper Beckham, and even Prince George and Princess Charlotte always under the public eye, parents around the world have new #ParentingGoals- not in the least among them being better fashion choices for their kids.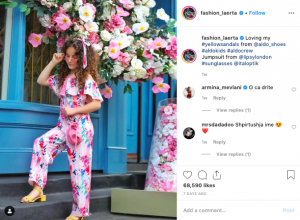 It is no wonder, then, that everything from riding boots to ballet flats and everything in between is customized for kids big and small. Instagram is a platform that is particularly popular with budding influencers and that goes for children too. One look at @fashion_laerta and her professionalism in every picture, and you wouldn't guess that she is just a six year old with a following of half a million people!
With better exposure and greater access to information, parents today choose their kids' clothing far more carefully and therein lies the multibillion-dollar fashion retail opportunity that is kidswear. In this article, we discuss the dominant trends in kidswear, how choices differ based on the demographic and lastly, why the market remains fragmented in spite of presenting such a huge opportunity.
What Drives A Parent To Buy? Kidswear Trends From Around The Globe
When it comes to clothing, shopping as a parent is very much akin to shopping as an individual. Millennials have changed the landscape of fashion and today, they are entering parenthood with the same revolutionary ideas and preferences that gave rise to a new wave of retail in the first place.
Plus, many people are choosing to have fewer kids or kids later in life, meaning that when the bun does get out of the oven, both parents have better purchasing power and greater disposable income to spend on the often small set of siblings or only children. Therefore, they buy into the latest trends in the market from the big superhero movie to Asian fashion. Let's explore some of these trends in detail.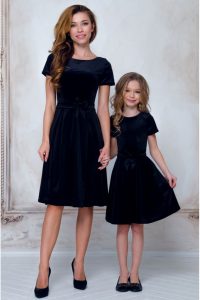 The Rise Of Online Shopping
One would assume that kidswear is the one domain in fashion retail where touch and feel would be more important than ever. Parents buying clothes often have several considerations to make- and style is only one of them. Comfort, the quality of the cloth used, embellishments and their potential benefit vs. danger for young children and just how long the item will last before kids outgrow it are some of the other considerations.

Retailers who understand this and provide accurate information on their website are finding that parents aren't averse to online shopping. Of course, easy returns and replacements do come in handy, more so in this context.

Brands like Calvin Klein and Superdry that have typically catered to adults until now have launched kidswear capsules this year. Net-A-Porter, too, has followed suit to tap into a market that is touted to outpace the growth of the menswear market by 2022.

It is only natural, then, that omnichannel retail would make its way into this space as well, particularly as a generation of shoppers used to buying online steps into the parenting picture. Any brand looking to sell kidswear online needs to provide accurate information about every little detail of each product, plus find ways to advertise the brand in a manner that stands out for parameters important to parents- safety, comfort, and style.
It's A Mini-Me Thing
A 2016 report from Business of Fashion noted that the parental preferences in kidswear are shifting. While they still think about practicality to an extent, greater priority is being given to styles that are replicas of what the adults wear. In fact, several Asian fashion trends, such as pastels and peplums, have made their way not just into the mum's wardrobe, but also into the kid's.
"Mini-me" and "Twinning" with their children are big trends on social media, plus they look cute, which is probably what drives many parents to buy clothing that may not always be big on practicality but is always on-point in style.
Luxury fashion is no exception to this rule, either. Burberry has been at the forefront of encouraging the mini-me trend with trench coats for children that closely mirror their parents' choices, both in styling and in prints. Brands like Marc Jacobs, Lanvin, and even Gucci have broken out of the traditional molds of high fashion to cater to children who have very rich and indulgent parents.

As the kids grow older, their preferences also make a clear shift towards the trends worn by the adults in their lives. Athleisure as a trend is meant to provide comfort and flexibility for the active individual, but several tweens and teens who may not be that physically active on an everyday basis prefer to dress in these styles when going out with their peers. The benefit, of course, is that athleisure is characterized by comfort, so that's an added plus.
Experiences Matter!
For parents today, buying for their kids is no different from buying for themselves. What this also means is that they expect the same kind of experience while buying kidswear as well. For brands catering to particularly young kids, mom and toddler workshops, a clean, designated play area for them to spend time in as the parents' shop and adequate access to feeding and changing rooms are important factors that can amp up the retail experience. In a way, it does make sense- time is a valuable commodity and no one knows it better than the parent of today who is juggling a job, a more nuclear society where the proverbial village is restricted to the parents, and even the social pressure of having to sign their children up for a multitude of classes. If the shopping experience can address some of these concerns, then it is a win-win.

It is rather surprising, then, that not enough retailers have jumped onto the wagon yet! Camp on NYC's Fifth Avenue is one of the very few stores that have brought experiential retail into the Childrenswear segment. However, with growing preference comes change, and this is one trend we expect several retailers to follow very soon.
Let Me Shop For My Ever-Growing Child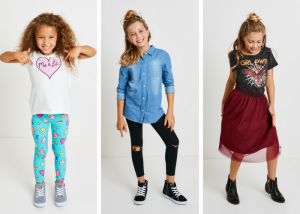 While parents of an earlier generation dealt with clothes getting short too soon by simply buying a bigger size, parents today would rather buy clothes more often, instead. That said, parental preferences do differ by demographic- parents of infants and toddlers are still looking for comfort and the sheer flexibility (or lack thereof) of changing the diaper of a child dressed in breeches and thigh-high boots. However, as the kids get older, the parents' focus seems to shift more towards following the trends of the time.
Parents of young kids focus on functionality, comfort, and safety in terms of embellishments used. For parents of elementary school kids, buying clothes is an everyday affair because the kids grow by the minute. Plus, they need to find clothes that are appropriate for school use, plus a wardrobe that is suitable for playdates and other social events. Mini-me trends are, however, common in both demographics.
From middle school, the parental influence in buying meets with a strong, sometimes opposing force: the kids themselves. As they become more aware of how their peers are dressing, this influences their choice of clothing. Over time, clothing as a means to make a statement also takes center stage. In any case, they have no dearth of inspiration, be it from celebrity kids, influencers or even popular movies and shows on streaming services like Netflix.
Still A Fragmented Market
In spite of a definitive, and growing, preference for style and trends, Childrenswear remains a very fragmented market. This can perhaps be attributed to the fact that the new generation of parents is extremely heterogeneous in themselves.

Some of them are conscious of their buying choices, and would rather buy fewer, organic and responsibly sourced clothes than try and follow a trend. For others, it is a matter of a fleeting childhood and they want to make the most of it by indulging their children in all things fashion.
Also, purchasing power varies widely among different groups of parents, and those who have kids earlier in life may have the burden of student loans weighing heavily on them as they bring up their kids.

Needless to say, clothing choices for kids are also fragmented by age, and a onesie that looks cute on a two-year-old may not be just the same on a six-year-old. So, phasing out of trends even for the same kid is a very real issue for fashion retailers looking to cater to multiple age groups.
Future Of Kidswear Market
As of 2017, kidswear sales made up 21% of global apparel sales, which was already more than the projected growth at that point by over three percentage points. With greater disposable income and more desire to tap into trends, this figure can be expected to rise even further. We also need to keep in mind that the revenue size of the apparel market itself is growing.
For retailers, this is an opportunity too good to pass up. Particularly for those retailers ready to take the plunge into experiential retail, the reward is customer loyalty, lifetime value and most significantly, some very happy parents who make all the buying choices.