Steal Her Look: Celebrity Styling Is Inspiring And Driving The Fashion Industry

7

min read
Reading Time:
6
minutes
The Year in Fashion 2018 report by search engine Lyst – which is driven by search, sales data, and social media to rank celebrity and brand influence – reveals that searches for oversized hoodies have gone up by 130% last year. Why? Courtesy of Ariana Grande, the queen of lampshading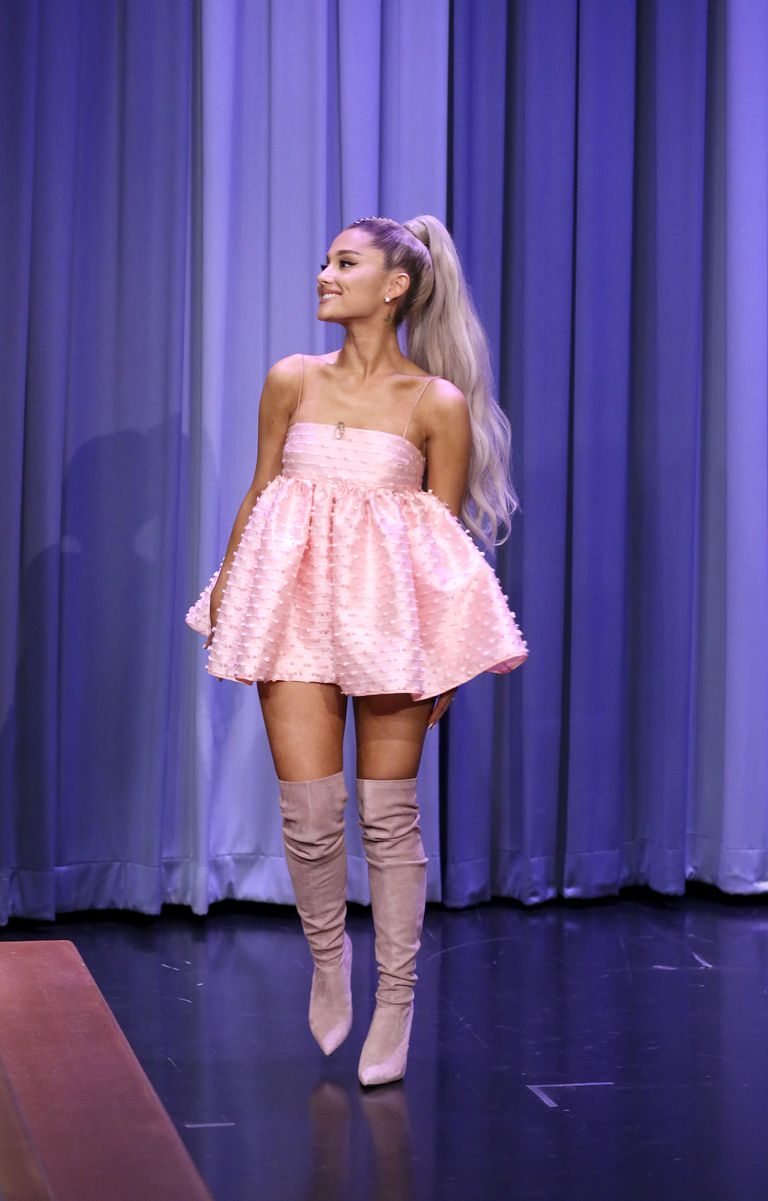 The pop singer was also responsible for an increase in searches for brands like Reebok (with whom she currently has a partnership), Burberry, and Vera Wang.
Ariana Grande is just one among many celebrities that people are looking to, for inspiring fashionable looks every day. And although they certainly have a tremendous amount of freedom to choose what they want to wear and where they want to wear it, people often prefer to follow trendsetters. And without a doubt, celebrities are the trendsetters of today because of their ability to influence society thanks to their fan base and signature looks. Many fashion brands today go so far as to also design exclusive outfits for a celebrity, creating something unique to their individual style.
So, to what extent do celebrities impact style inspirations of the masses? And how do they impact them?
Female Celebrities Taking Style Inspirations One Step Further
Women are often in the pursuit of finding inspiration in female celebrities who they believe are the women of today – powerful, strong, talented and beautiful. Some of these celebs are loved for their personalities, some for their style and some for both.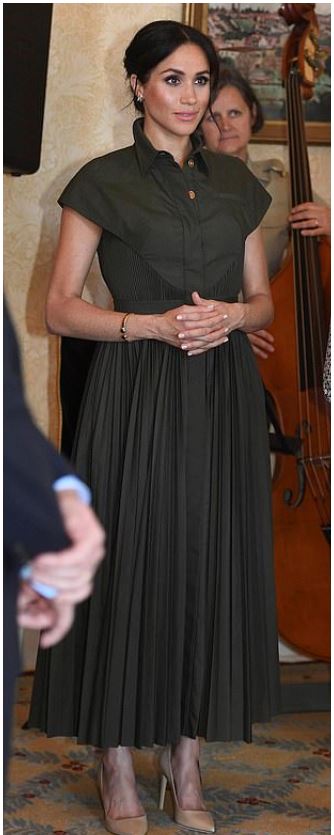 While she is often seen donning outfits from luxury brands like Givenchy, she also wears outfits from smaller companies like Canadian womenswear brand Nonie, making them known names in the international fashion business. The clothing and jewelry she wears are often sold out minutes after photos of her wearing them are released. It's safe to say that the Meghan Markle effect is real!
Actress and Former Miss World Priyanka Chopra also turned into a major fashion icon, inspiring women's styles the world over in the past year. Everything from her custom-designed wedding gown by Ralph Lauren to her Vivienne Westwood skirt suit at the royal wedding to her polished street-style outfits all speaks for one thing – that Priyanka Chopra is always flawlessly dressed. She often experiments with the latest trends and is never short of extravagant in her looks.
Whether it's on the runway or off it, Gigi and Bella Hadid are always making a mark with their fashionable looks. They're often seen sporting elegant yet daring outfits with an effortlessly chic style. They also occasionally indulge in edgy 90s trends and athleisure, while inspiring millennial's looking for the latest and trendiest outfits.
Male Celebrities Inspiring The Best Looks
While female celebrities inspiring fashion is certainly not unheard of, male celebrities haven't been too far behind recently either. 2018, specifically, has been a spectacular year for male celeb-inspired styles with a star like Jonah Hill becoming a style icon or the actors from Black Panther proudly dressing up in African-inspired clothing while on the publicity tour for the movie. What does all of this mean for the common man though? Choices. Plenty of them and more than ever before.
Michael B. Jordan is the man everyone's talking about and not just for his movies. His style has been an extraordinary mix of everything from statement streetwear to multicolored knits to suits with brilliant tailoring. Add to this the fact that he wears all of this on his bulky frame and you have an impressive celebrity style that men want to take to. He picks up what he likes from trends and makes them his own, giving everything he wears his personal twist. He also recently became the new face of menswear brand Coach. His statement outfits are, of course, his sweaters in colorful yet tasteful prints.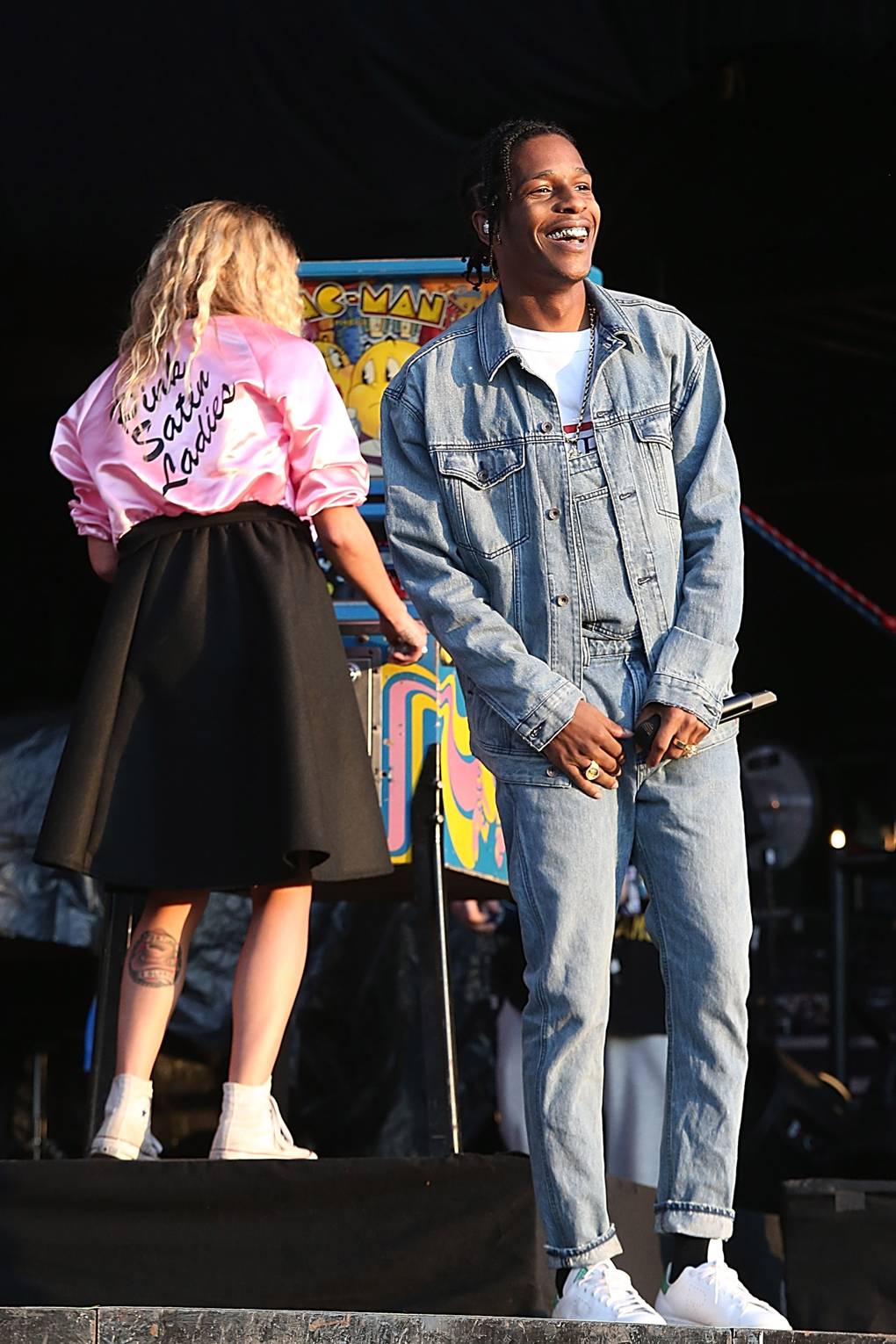 A male fashion icon known for his eccentric dressing and effortless style, A$AP Rocky inspires a lot of men with his fashion sense because he can make anything look cool by just wearing it. Evidently a fan of monochrome outfits, A$AP Rocky is often seen wearing a plain white or black T-shirt with a leather jacket or a white shirt with a long overcoat. His style is clearly all about simplicity and quality although he does indulge in the occasional bold outfit.
Former soccer player David Beckham has also always been something of a style icon. While on the one hand, he pulls off the classic suits flawlessly, on the other, he's experimenting with new styles and cutting-edge labels. His style is all about clean finishes and fits and versatile colors.
Celebrity Fashion Lines – More Common Than Ever
More celebrities today are capitalizing on their love for fashion and have started taking their signature styles to the masses. This includes everything from evening wear to athleisure with collections across price points. While some celebs have been launching clothing lines, some are bringing out beauty brands for the masses to enjoy. The great part? Besides the popularity factor, celebrity brands often promote the strong beliefs of the celebrities themselves, making them more appealing to the public.
The Kardashian/Jenner clan is an obvious mention when it comes to celebrity fashion lines. Khloe Kardashian's Good American promotes body positivity with the offerings catering to pretty much all body types.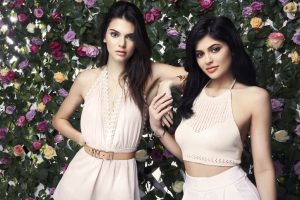 Kendall and Kylie Jenner's Kendall + Kylie offers a vast range of products including but not limited to apparel, leather accessories, shoes, sunglasses, hats, and bathing suits. The brand has partnered with major retailers like TopShop and PacSun to sell its products.
Kylie Jenner's Kylie Cosmetics, which initially started off with just Lip Kits, now has everything cosmetics from eyeshadow palettes to makeup accessories. Forbes valued the company at close to $800 million last year.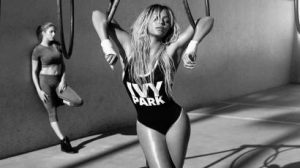 For women who want to look good while working out, Beyoncé's Ivy Park is the active wear brand to look out for. A collaboration with Top-shop, Ivy Park offers athleisure clothing like hoodies and leggings for women that work to enhance the female form.
As for makeup, Rihanna's Fenty Beauty was launched after Rihanna herself found gaps in the best beauty brands being unable to cater to all skin types. Driven by her intention to make every woman feel included, Fenty Beauty offers an exhaustive range of often hard-to-match skin tones for all skin types.
Rihanna also recently ventured into fashion by collaborating with Puma – Fenty X Puma – and a size-inclusive lingerie line, Savage X Fenty.
Ryan Seacrest's Ryan Seacrest Distinction offers a range of products for men seeking out premium clothing with a modern twist. The brand's offerings combine geometric shapes, patterns, textures, and colors uniquely to provide tailored clothing, accessories, outerwear, sweaters and pants.
Celebrity Styles At Red Carpet Events
Without a doubt, celebrity styles on the red carpet are something that fashion brands and shoppers alike look forward to every year. Coming dressed in their absolute best, celebrity showcase their unique styles to the world during these events, giving space for tremendous style inspirations. From barely-there dresses to award-worthy gowns, these events are the place for it all. Designers and fashion brands also use these events to showcase their designs.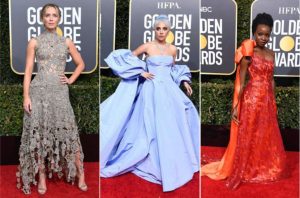 The recent Golden Globes too saw stars donning outfits by top-notch designers. Lady Gaga's look was among the clear winners with her blue Valentino gown, which was a dramatic change from her past appearances in eccentric outfits. She still managed to make her look uniquely Gaga by adding blue to her hair to match the hue of her gown.
Other best-dressed celebrities were Saoirse Ronan in a beaded deep V-neck Gucci gown, Emily Blunt in an embroidered Alexander McQueen gown, Black Panther stars Lupita Nyong'o in Calvin Klein and Danai Gurira in Rodarte among others.
The men weren't any short from dashing either, with stars like Michael B. Jordan in a classy Burberry suit, Timothee Chalamet in Louis Vuitton's black sequin harness and Idris Elba in a printed green suit by Ozwald Boateng.
There's no denying that celebrities have a huge role to play in inspiring fashion styles. By virtue of them being popular, people follow their wardrobe choices religiously. Fashion retailers would do well to collaborate with celebrities often for shoppers to be driven to purchase from them and to increase brand recall. It's important, however, to keep in mind the common perception or attitude toward the celebrities you are collaborating with.