Shoptalk 2020: Everything You Need To Know

3

min read
Reading Time:
3
minutes
Shoptalk is retail's biggest event with over 8500 attendees from almost 3,000 established retailers and brands, startups, tech companies, investors, real estate operators, media, Wall Street analyst firms and more. They all come to Shoptalk to learn, innovate, collaborate and create the future of retail during four days of path-breaking content, curated meetings, productive networking, and social engagements. With over 321 speakers and over 600 exhibitors, there is quite a lot to do in the 4 short days planned for Shoptalk 2020!
In its fifth edition, Shoptalk 2020 will deep dive into omni-channel and seamless customer experiences, where businesses can share their stories and insights on best practices, collaborate with peers, start-up, tech companies, investors and make use of the platform to improve their knowledge.
With Shoptalk 2020 just three weeks away, we thought it would be great to list what we're most excited about this year.
1. Shoptalk 2020's all-women speaker line up
Yes, you read that right!
This year, Shoptalk is all about opening up diversity in the Retail Industry. Shoptalk 2020 is all about opening up diversity in the Retail Industry. The robust lineup will feature incredible women leaders from companies like Best Buy, Facebook, Macy's, Wayfair and more. The session will also feature leaders from the most successful venture-backed startups, both consumer-facing and technology-focused. We are super excited that our Founder-CEO, Ashwini Asokan is all set to talk about why AI is retail's biggest investment and how you can get ahead of your competitors!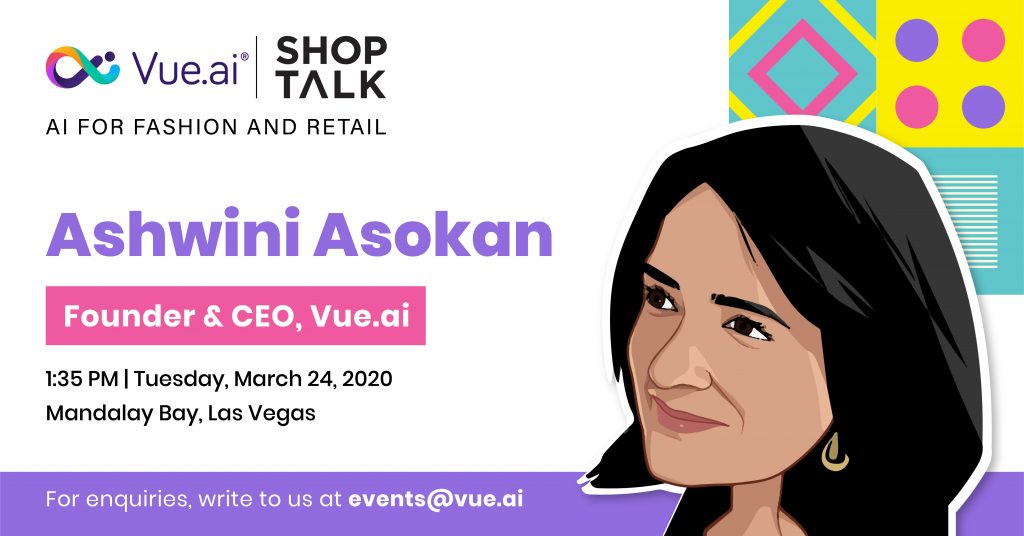 2. Shop-hopping
Best described as a high-end "pub crawl", Shop hop is a fun way to bring together hundreds of retailers and brands in a social environment that is conducive to creating new peer connections as well as deepening existing relationships. Close interactions between the pioneers in the field, the action-packed days of the event will definitely help create a meaningful dialogue across the retail spectrum and this is something that every brand and retailer look forward to. You will find experts across industries to talk to about everything retail, AI, e-commerce, personalization, digitization, omnichannel experience, customer experience, products, merchandising, social commerce, and so much more. Shop hop will take place during Shoptalk 2020 on Tuesday, the 24th of March. You get to talk to experts, broaden your horizons, and learn from your peers. As a bonus, you get to check out the best pubs around Mandalay Bay.
3. Funding Founders at Shoptalk 2020
Shoptalk 2020 is a great place for the next big disrupters to meet and network with other experienced disruptors, founders, investors, and innovators. You can use this to glean insights, learn from their mistakes and understand what they way forward look like. With several venture capitalists, investors, business opportunists attending Shoptalk, you will have no shortage of funding as long as you have a great pitch!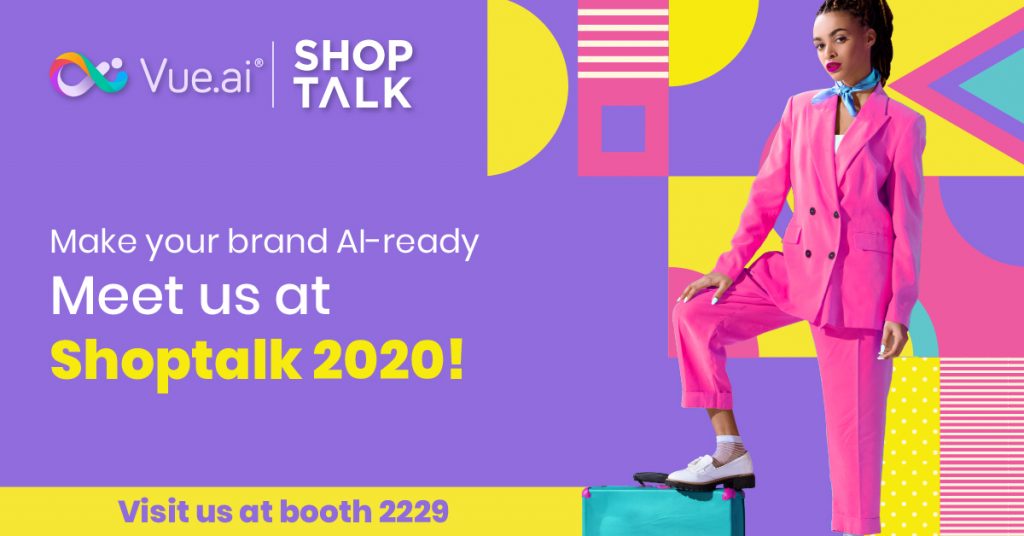 Shoptalk binds retail and e-commerce as it brings in leaders from various industries to share the latest technologies, trends and business models as well as the rapid transformation of how consumers discover, shop for and buy everything. This year, there are about 100 groundbreaking sessions across a wide variety of tracks by an unparalleled group of leaders and innovators. The keynote sessions are focused on different topics and few of our favorite topics include 'Diversity and Inclusion in Retail', 'How Startups Are Transforming Traditional Businesses', 'Investor perspectives on Retail & Innovation', 'AI in Marketing'. The leaders on the panel will be sharing important insights and perspectives on these business-critical topics. We're thrilled to be one among them and also learn valuable insights from these powerful women who will be speaking on the panel from companies like Amazon, Microsoft, Target, Macy's, Salesforce, thredUP etc.
We'd love to see you at Shoptalk 2020! Come over and say hi to Vue.ai at Booth 2229 or drop us an email at events@vue.ai.
Read More About Shoptalk 2022