The Rise of Men's Fashion – No longer an afterthought

8

min read
Reading Time:
6
minutes
Former actresses and now fashion designers Ashley and Mary-Kate Olsen announcing the launch of their menswear collection is one of the biggest fashion moments of the year 2018. Their brand 'The Row,' which was launched in 2006, is known for its ultra expensive, exclusive and luxurious womenswear. 12 years later, the twin sisters are ready to unveil their men's collection.
The Row's entry into menswear reflects that a lot has changed in the last three to five years. The fashion world is finally ready to invest money, time and energy in this category. An industry that remains dominated by women's wear is ready to give attention to men's fashion needs. This industry shift was made possible by the rise and evolution of unconventional male shoppers.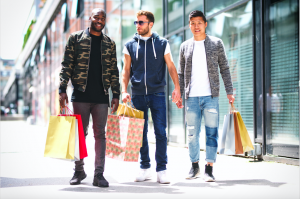 Growing Desire To Look Good Directly Proportional to the Growth of Menswear Industry
Men no longer shy away from demanding well-fitting suits, good-quality fabric, flattering silhouettes, colour options, casual comfort and trendy styles. Presentation is everything and men are clear about what they want. Even the 'unkempt scruffy look' is well-thought-out and carefully curated.
The rise of assertive male spenders with higher disposable income coupled with a desire to dress well is fueling the growth of the industry. Experts believe that menswear as a category will grow at a faster pace compared to womenswear. By 2020, the menswear category is expected to grow by 2.3% globally, just overtaking the women's category at 2.2%.
What's in – Balance between classy and comfort
Back in the 1940s and 50s men wouldn't step out without a proper suit, tie and formal shoes. According to Patricia Mears, Deputy Director, Museum at the Fashion Institute of Technology, things changed in the 1960s during the counterculture movement when people were rejecting the mainstream norms.
Mears said in an interview, "The counterculture movement really opened up opportunities for men to wear a far wider range of clothes. And it also set the trend that we see now for people dressing much more casually."
Thus, began the phase of dressing casually. This trend reached its peak in the era of Steve Jobs and Mark Zuckerberg, when it became perfectly acceptable to wear the same t-shirt and jeans to office.
Men today, don't want to choose between dressing sharply and dressing casually. They want the best of both the worlds. The current fashion trend is all about owning a wardrobe that has a fine balance between traditional and casual menswear.
Unpretentious and plain Normcore collection, i.e. unassuming dad shoes, solid t-shirts with no visible logo, relaxed fit trousers, and white, grey and black colour palette are in trend right now. 70s floral Hawaiian shirts are back that Justin Bieber has been flaunting these days. Street-wear such as sweatshirts and sneakers in pastel shades has many takers. Same goes for sneakers in leather, canvas lace-up, high top and the normcore dad sneakers. The Athleisure trend is not going to die down anytime soon too.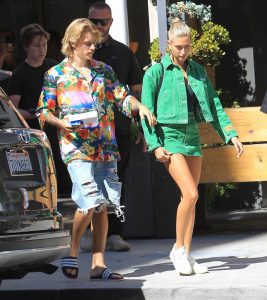 As for the traditional and classic section of the wardrobe, nothing beats the allure of double-breasted suits. Shirt jackets with multiple pockets and vertical stripes are hot this season. In terms of colors, earth tones like browns, khakis, and greens are in vogue. Camp collar is another fashion trend which is quite visible in menswear right now. Jackets made with suede, velvet and corduroy fabrics are being appreciated as well.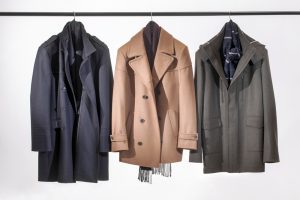 Men Are Ready To Pay the Premium Price
Olsen sisters' The Row is just one of the many women-only luxury fashion brands that are foraying into the menswear market. They are able to do so because men are ready to spend big dollars on designer wear.
For instance, the target market of The Row menswear collection is the spouses/partners/circle of their loyal women clients who readily buy a $27,000 dollars fur coat. The luxury brand's women clients often enquired about if and when they are planning to launch their menswear collection. The sisters also released a limited stock of their designs in 2016 to gauge customers' reaction and collect feedback. It would be safe to assume that the premiere collection was received well, as The Row gets ready to launch the entire collection in October 2018.
Men are ready to change their spending habits if it flatters their vanity. Premium anoraks, trench-coats, hip-hop inspired clothing, loungewear, suits, and knitwear are considered worth the splurge. Brands like luxury fashion house Balenciaga admit that men between the age group of 20-35 are soon becoming one of its main drivers of sales growth. And therefore, the day is not very far when the sales of luxury menswear surpasses the sales of luxury womenswear.
Good Time to Offer Bolder Choices
For a long time, the conversation around men's clothes was limited to basic and comfortable choices such as jeans, tshirt, shirts and sneakers. While comfort, classic and basic styles still rule, designers are now getting bold with their designs as men are open to experiment.
Technology, imagination and aspirational thinking have given birth to many quirky designs. Asos recently launched a cropped vest that looks like a crop top. As bizarre as it is, the fact is that the vest is 'currently out-of-stock'. Kanye West's $150 Yeezy slides took eccentric menswear fashion to another level.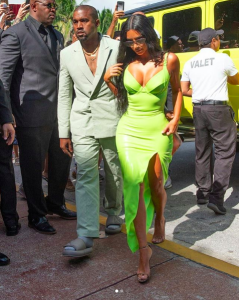 When it comes to fashion, today's bizarre design can become tomorrow's trend. And yesterday's outdated fashion can become future's vintage appeal. Therefore, there is no dearth of men who are ready to drop their skinny pants for pink flared pants and short shorts. Busy designers logo shirts and cross-body fanny packs have also entered the quirky fashion hall of fame.
The inclusion of menswear in the popular fashion weeks like London Fashion Week (LFW) and New York Fashion Week (NYFW) has empowered men consumers and designers to experiment with their clothes. LFW added Menswear shows in 2012 and NYFW only in 2015. Though they are still treated as niche shows, it has encouraged designers worldwide to create ambitious clothes. The result is – crop tops, oversized bomber jackets, and construction worker overalls. And men are not complaining.
The Changing Definition of 'Dressing Like A Man'
The 'pink for women and blue for men' argument doesn't exist anymore. The lines between what's regarded as masculine and feminine is blurring gradually. The sight of Jaden Smith in a skirt and Idris Elba in a pink sweater isn't shocking anymore as men are taking more risks.
As the gender barrier begins to break, men's fashion industry is benefitting from it.  Self-expression through fashion is at its peak and menswear is no longer as restrictive as it was a decade ago.
In the upcoming women's New York Fashion Week, Kozaburo Akasaka is going to showcase his menswear collection 'Kozaburo'. When asked about this, Akasaka said, "I don't see my garments as strictly menswear, although they are menswear-driven. My brand breaks the boundaries between men and women." And there are many others who share the same sentiment.
It is not just about colours and prints, though. It is also about style, fabric, and fit. Tracksuits, shirts and sweatshirts made from silk and lace are immensely popular. Enough has been said about the charm of pink blazers and floral flowy shirt. Brands can embrace ungendered clothes by including genderless denim wear, coloured well-fitted suits, neutral colour multi-pocket jackets, solid loose sweatshirts, and crew neck & polo t-shirts in their collection.  
The Road Ahead – Technology's Role in Shaping Future of Fashion
It took NYFW 72 years to give menswear a separate platform. It took LFW 29 years to do the same. But menswear's time to shine has finally arrived. While the offline fashion industry is moving, the online industry is slowly marching ahead too. Brands are pulling up their socks and are busy getting the fashion needs of men addressed. From high-tech body suits to virtual stylists, companies have employed artificial intelligence to predict what men want to buy.
However, a lot more effort is required to strengthen the digital front of fashion brands/retailers.
According to research firm L2 Inc's report on fashion industry's 'dark horse' menswear:
One-third of the brands they interviewed failed to display men's products on their website homepages

19% of the brands had placed their menswear content below the fold, making it less visible

86% of the brands collect customer gender data, but only 41%  of those use it effectively by customizing the subject lines of emails

Social media engagement is also less when it comes to promoting menswear

Menswear brands that sent out emails with menswear-centric subject lines  witnessed higher open rates
The online retail industry and brands with online presence can multiply their sales by strengthening their back-end and front-end with the help of technology and relevant insights. Featuring menswear prominently across all digital platforms is as important as diversifying styles of their catalogue. The fashion industry has stopped treating menswear as an afterthought. Brands can also accelerate the positive growth trajectory of menswear by increasing its visibility and effectively using consumer data.