Podcasts – The Age of Relevance, Active Listeners and Change-makers

8

min read
Reading Time:
6
minutes
YouTube personality and Indie filmmaker, Casey Neistat loves running. In his busy life dotted with endless tasks, he maintains his sanity by not missing his run. And his running playlist contains not songs, but podcasts. On his social media and in his videos, Neistat often talks about how the first thing that he listens to on his run every morning is New York Times' podcast The Daily.  He once tweeted, "…The Daily is an incredible work of journalism… Incredibly relevant stories, every single day, produced in the most entertaining and thorough way."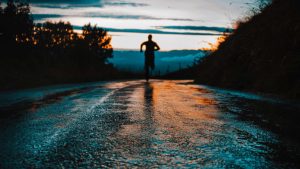 Neistat is joined by millions of professionals across the world that tune into podcasts every single day for their daily dose of information and entertainment. 5 minute songs are being replaced by 30-minute long podcasts. Millennials' stimulating demand for knowledge & amusement is generating demand for engaging podcasts, leading to terrific growth of podcasts as an industry.
The podcast industry's valuation was fixed at $314 million in terms of revenue in 2017. The number is projected to touch $659 million by 2020.  The number of active shows on Apple Podcast is 550,000 with over 18.5 million episodes in more than 100 languages.  44% of the American population has listened to a podcast in 2018, compared to 40% in 2017. The general awareness about podcasts has increased from 60% in 2017 to 64% in 2018.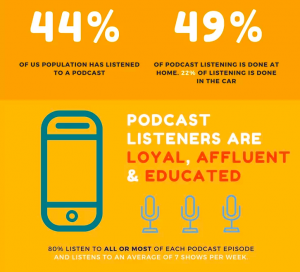 But how did the era of Podcasts start and how has it evolved?
Apple's portable media player iPod came out in the year 2001. The introduction of iPod device is regarded as one of the most significant milestones in the history of Apple computers. It changed how people to listened to music; thus changing the music industry on the whole.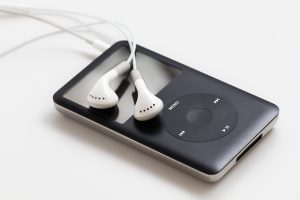 When iPod was disrupting the music industry, another invention was waiting for its turn. Between the years 2000 and 2004, various writers, journalists and programmers started producing audio content that are now known as podcasts. They infused broadcasting with digital audio medium and published series that people could download and listen to.
While Dave Miner and Adam Curry are credited as creators of Podcast, it was London-based journalist and broadcaster Ben Hammersley who coined the term 'podcast' by combining the words iPod and Broadcast. Therefore, even when the publishing network is not Apple, the end product is still called 'podcast'. This is how the stars of podcast are connected to Steve Jobs.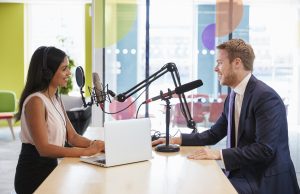 For 10 years (2004-2014), podcasts stayed outside the brackets of 'mainstream'. It entered the coveted mainstream chamber only in 2014. This remarkable feat is attributed to the investigative journalism show 'Serial'.
Podcasts: Changing the Marketing Game
The creation of podcasts reiterates the fact that the world of technology is ruled by one phrase – transform or perish. The very nature of this industry demands companies to constantly upgrade, innovate and reinvent, if they don't want to turn obsolete. Audio Content underwent one such transformation. There was a time when radio was the primary medium to distribute information via audio content. Then came the visual mode of broadcasting and radio took a back-seat. But audio content is back in demand, courtesy podcasts.
It is now transforming businesses and enabling them to market their products & services to the right target market, so that they stay relevant. It is encouraging entrepreneurs and businesses to gain knowledge by listening to their peers, competitors and industry experts. In addition, it is benefitting advertisers by giving them access to attentive listeners.
Due to the time constraints and inherent medium barriers, podcasts are required to be rich with information minus the fluff. As people listen to these series while they are driving, travelling or doing some activity like exercising and cooking, creators have to pack every 30-minutes-or-so episode with relevant and actionable information. That's the only way listeners would connect to an audio show and listen attentively. Therefore, it doesn't come as a surprise that active podcast listeners are loyal, dedicated, educated and affluent.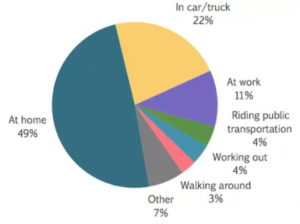 Initially, it was a little hard to measure the effectiveness of a podcast due to the absence of analytics data. The number of shows and subscribers were increasing steadily. But creators and brands had genuine questions and concerns such as do people listen to the entire episode, do they skip ads and do they find any value.
The popularity of this medium compelled Apple to launch podcasts analytics tool in December 2017.  And the results were encouraging and reaffirmed podcasts' position as an effective tool of digital audio content. "I think people are overall very relieved to see that people are actually listening the way that we hoped. There are really audiences out there who listen to every word that comes out of [a host's] mouth," asserted podcast network Headgum's CTO Andrew Pile.
Studies show that 80% of the subscribers listen to most of the episodes, if not all and actively listen to 7 shows per week, on an average. The ad skip rate is also low as advertisements are seamlessly incorporated within the conversation without breaking the momentum. Relevance is the key, when it comes to podcasts.
"When it really does feel like part of a show, there's less of a skip rate, which just confirms what we've been telling advertisers for years and years. Native spots in the style of the show keep people engaged, keep them from skipping, and now we have data that frankly proves it," affirmed Erik Diehn, CEO of Midroll Media while explaining why the skip rate is low.
Rising Breed of People Ready to Invest in Knowledge
Unlike other channels of broadcasting, be it is print or television, podcast is still and would remain to be an information-centric medium. Yes, there are shows meant for the masses that are amusing and funny. But if we take a look at the top 10 most-downloaded podcasts, it features shows that focus on educating, albeit in an engaging manner.
The top podcast publishers include Fresh Air by NPR, Stuff You Should Know from HowStuffWorks.com, and Planet Money are just a few of the many educational shows. It is this knowledge-focussed approach that has made China's podcast industry a $7.3 billion industry. While the US market earns its revenue primarily from ads, China's podcast companies generate revenue through subscription fees.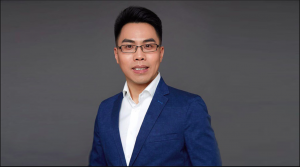 A report stated, "People may not be purchasing knowledge to learn, but the simple act of buying information online helps alleviate people's anxiety about their knowledge gap and gives people a sense of security that they are not left behind."
While the 'pay for knowledge' model might not work in the US as there's a stark difference between the job as well as education industry of America compared to China. But the expectation of podcast subscribers from across the world remains the same, i.e. tell me something that I don't know. Listeners are willing to give their time and attention to only those who come with clear set of ideas, flawless storytelling and impressive knowledge bank.
Retail-business podcasts are growing
Podcasts may have garnered attention over the last decade, but the appeal and intent to listen is constantly evolving. The retail industry is one such example. There's so much going on in the retail space – the use of new technology, sales on multiple channels, chatbots, CGI model influencers and personalized outfitting are only some among many other new functions that brands provide. Social media was such a novelty ten years ago – today, it's a necessity for businesses. There's an incessant need to know and consume more information in a format that's easy and convenient. Through podcasts, people can now get direct access to news about the amazon-walmart wars,  JD.com's goal of "no human beings" when they're on the go at 8 am. More importantly, listeners don't always have to wait anymore for verified news reports because they're hearing from the experts directly. There's always a personal connect and a realistic standpoint when people are able to listen to experts (as opposed to reading their quotes) and that's exactly why we feel like retail podcasts are the way to go!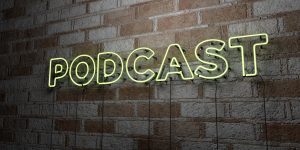 And in that light, we have some amazing news for you! We're launching a really cool podcast called The Vue Podcast: Leaders in Retail. It's our first ever podcast featuring some of the greatest minds in retail, who will join us for conversations about AI, fashion and the future of the retail industry. So watch this space for updates and stay tuned for our first episode!